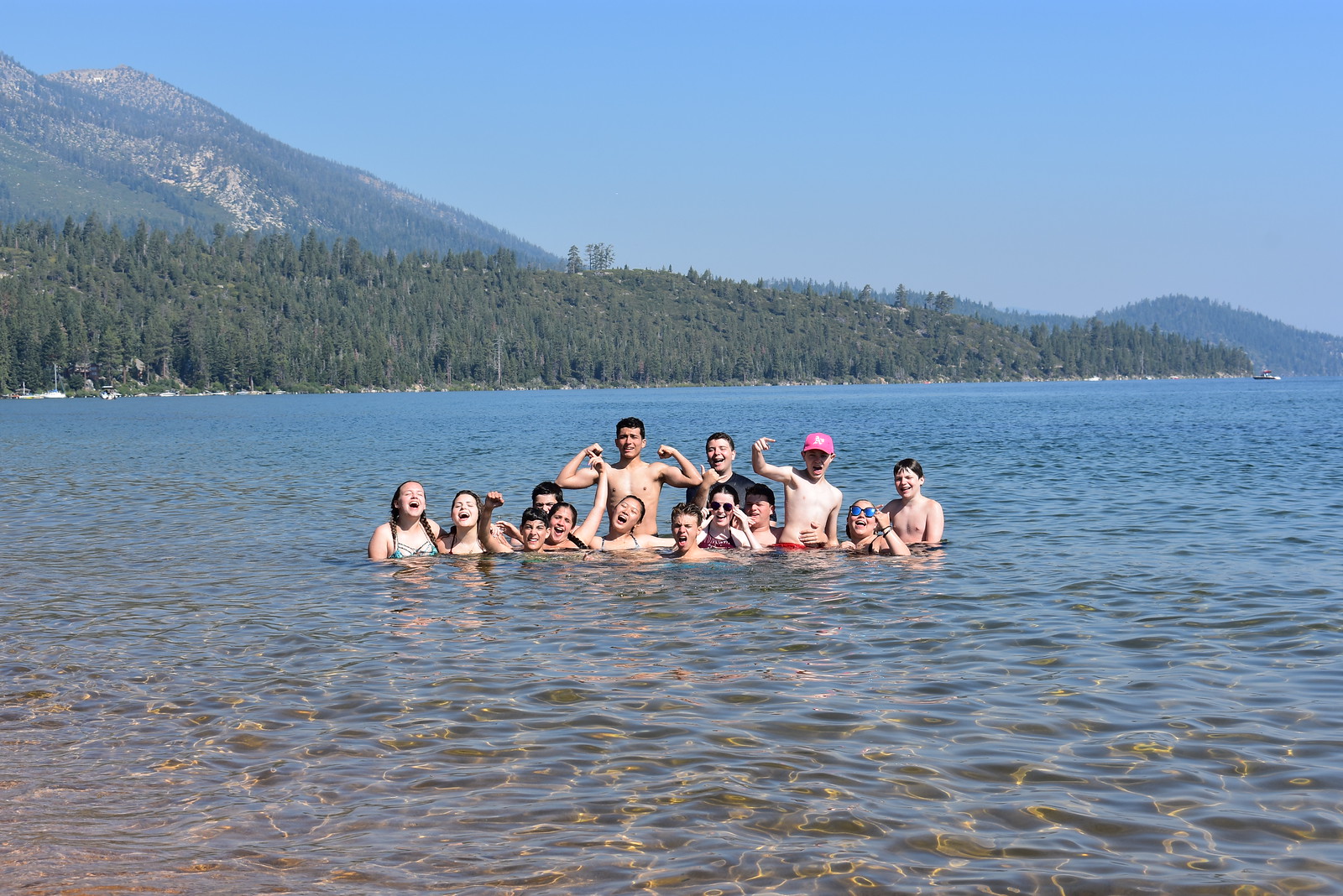 On our fourth day, we waved goodbye to San Francisco and waved hello to the beautiful Californian wilderness. In the midst of our whitewater rafting excursion, our guide, Scott, showed us some of the first sites of gold discovery in California. In passing through these thrilling rapids, we learned to implement our teamwork skills and paddling techniques.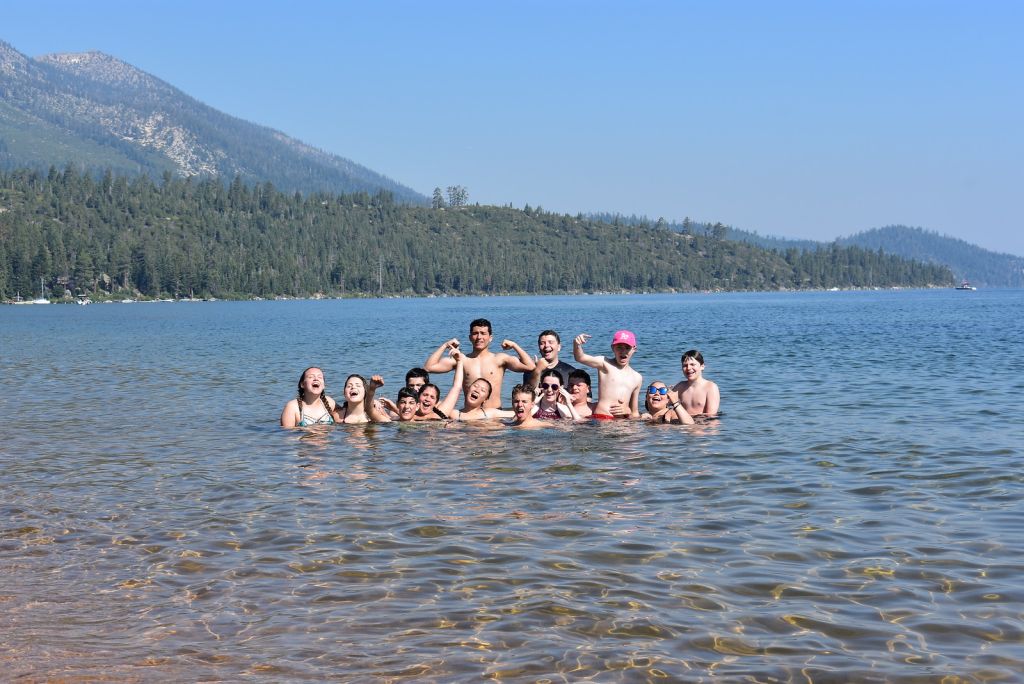 Our day came to an end at the peaceful Tahoe Valley Campground, nestled among the best of Lake Tahoe's natural elements. After a series of tetherball and basketball tournaments, we settled in our tents, full of s'mores and ready for the next day.
Waking up at the campground, we readied ourselves for a beach day like no other. Upon our arrival to the Lake Tahoe beach site, we marveled at the glistening water, the surrounding mountains, and the incredible weather. Taking turns tubing and waterskiing on the open lake, some of us were even able to advance to the next level and stand on the skis on the first try! Of course, a day on the lake wouldn't be complete without our own private boat cruise, as we went past the finest of Lake Tahoe's real estate and soaked in its stunning views.
When the sun started to set, we took to the stage with our very own talent show. From magic tricks, to dancing, to stand-up comedy, "America's Got Talent" has nothing on us.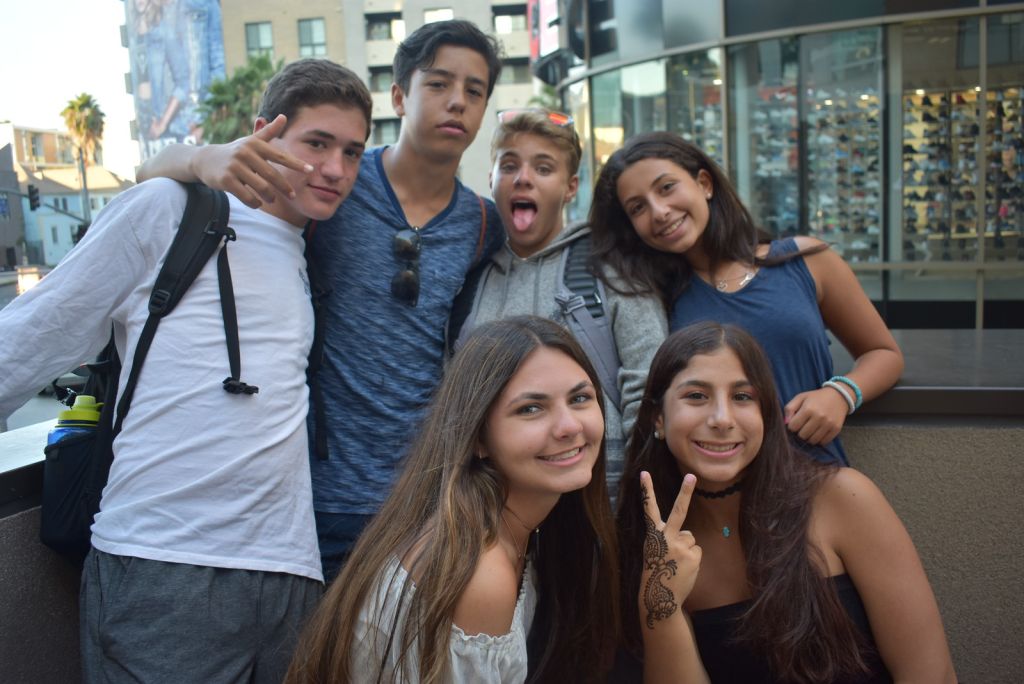 On the next two days, we welcomed another 'ad-Ventura' of a lifetime at Ventura Beach. Unpacking in our tents under the palm trees that hid the California sun, we were ready to take to the beach to explore. At the beach, we added some new trip members to our trip after being introduced to several dolphins swimming with us. Unfortunately, we didn't have a tent for them, so we wished them well on their journey and parted ways. After a night at the movies, we closed our time at Ventura Beach with views of a firework show in the distance.
Our time in Los Angeles was full of celebrity appeal and adventure. We began our Hollywood day at Universal Studios, where we sailed with dinosaurs in Jurassic Park, felt the magic in Harry Potter World, and took a group tram tour through the studios. Unfortunately, we weren't cast in their next big hit, because they didn't have enough starring roles to accommodate us all.
The second day in Los Angeles began at the Museum of Tolerance, where we explored many human rights issues that our world faces on a daily basis. In interacting with the exhibits and speaking with our tour guides, we left with a greater understanding of our roles and responsibilities in our communities. The day continued with a visit to the Farmer's Market and the Grove. Walking through locally-owned eateries and some of the city's best shopping streets paired perfectly with the gorgeous weather, and we enjoyed it immensely.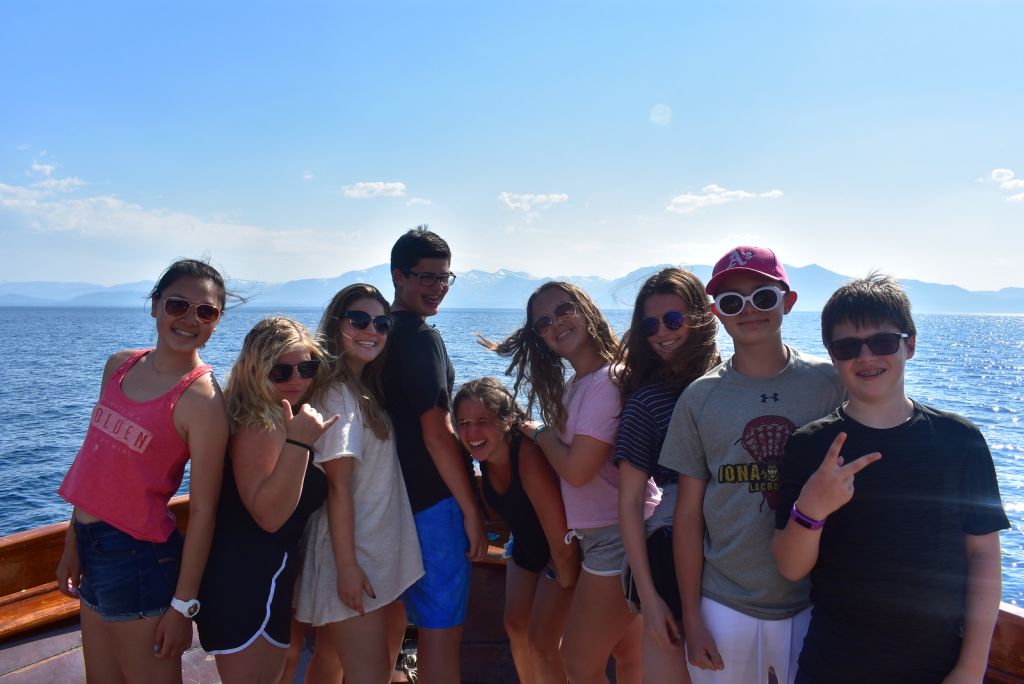 Our celebrity hunt continued at Rodeo Drive, where we may have had a Johnny Depp sighting (still unconfirmed). Ending the day at the Improv Comedy Club had us laughing all the way to Disneyland!
We traded our UCLA dorms for a castle for the day. Throughout the sights, smells and sounds of Magic Kingdom, Tomorrowland and Adventureland, we searched for our favorite characters and indulged in all the magic that Disney had to offer us.
Our last day in Los Angeles consisted of a stroll down one of California's most enduring tourist landmarks, Venice Beach. We enjoyed a local festival featuring floats and street performers. Our afternoon at UCLA and Hollywood and the Highlands was the perfect end to our time exploring Los Angeles! And now, on to San Diego!
Until Next Time,
The Westcoast Blogger
Interested in learning more about Westcoast Connection's California & the Canyons tour? Check out our 21-day middle school and 21-day high school tours for students!