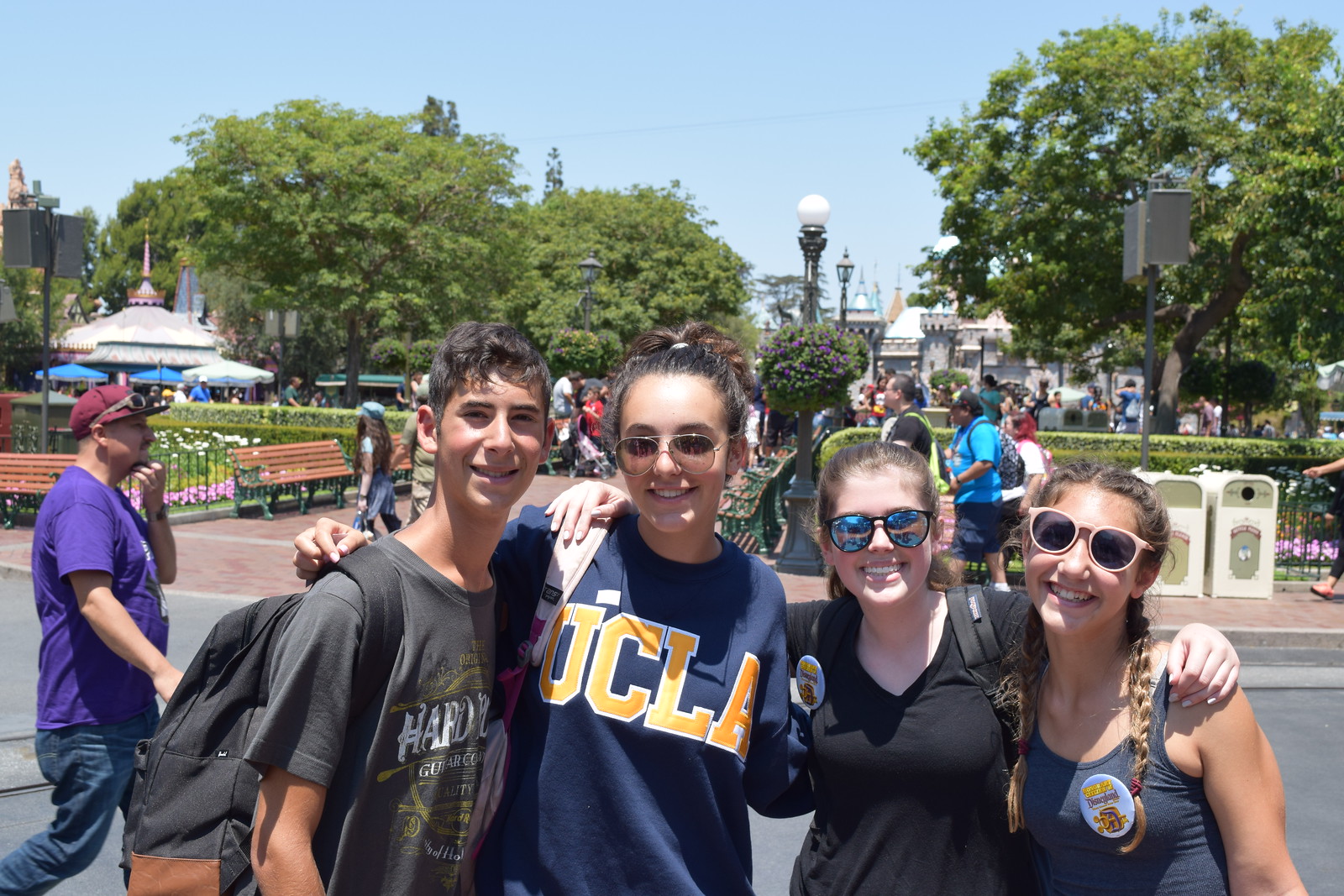 With sun-kissed skin, we're wrapping up our journey. From hotel beds to pitched tents, we sailed across Lake Tahoe and had a blast on the rapids where we became experts with paddles.
We worked as a team to pitch our tents and set up camp for four days together in Tahoe and Ventura. After a night at the movies, we returned to the campsite for dessert and were surprised to witness beautiful fireworks in the distance.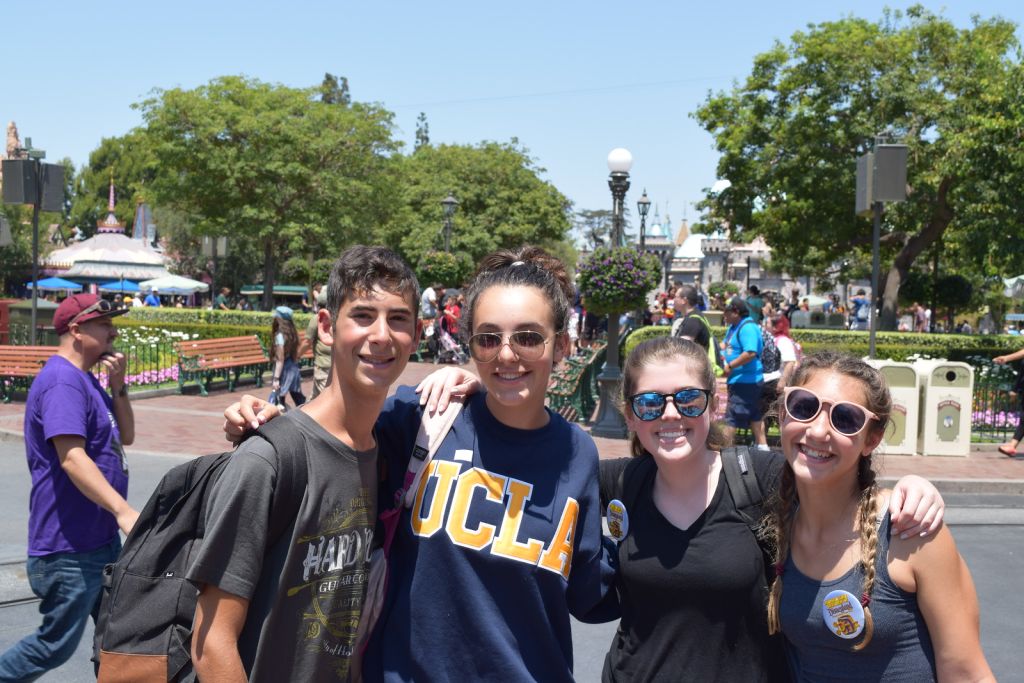 We headed down the 101 to Los Angeles where we immersed ourselves in the college residence experience. A sunny day at Universal greeted us with celebrity spottings, including Mario Lopez! In fact, some of us got to be part of the studio audience for the filming of 'Extra'.
Our dreams were then brought to life in the happiest place on earth! After a day with our friends Mickey and Minnie, our Disney dreams came true while watching a special light show under the stars and through the castle.
We knocked our socks off at the Hollywood Improv Comedy Club in Los Angeles, and even got to hang out with some of the comedians before the show. They were so excited to have us there! Our trip members recognized one of the comedians, Stephen Glickman, from a well-known show on Nickelodeon!
Feeling gnarly, we're ready to hop on our surfboards but aren't yet ready to wave goodbye to our final destination. Many friendships have been made, jokes have been shared, and we've had such an amazing time!
The Westcoast Blogger
If you want to be a part of an exciting summer experience like this, check out our middle-school and high-school 14-day California Sprint.