According to most of the trip members, Porto, Portugal was arguably their favorite spot so far, due to the city's unique components. To begin, staying at a hotel on the water and having a stellar view of the famous bridge was amazing, but it's the moments we're experiencing with our friends that really emphasize how happy we all are. First, as soon as we arrived in Porto, we had a lunch break, and it's crazy how much fancier the food courts are in comparison to the ones in the US. Towards the end of this break, many of the girls met back at the meeting spot and were surprised to find Spencer riding inside a Spider-Man Helicopter kids ride (which he was way too big for and soon found himself stuck in).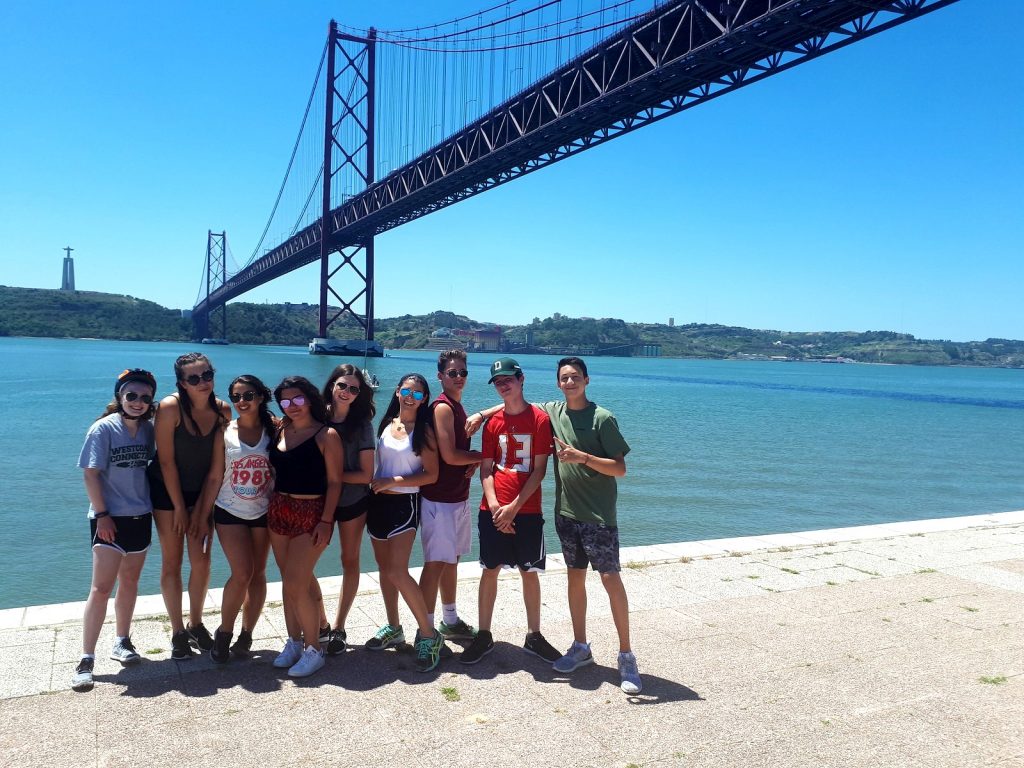 The next day was action-packed. We went canyoning, which consisted of climbing, jumping, and ziplining, and then we went to the disco and danced the evening away. A fun surprise happened on the last night, when right outside our hotel the professional Porto soccer team had a huge festival to celebrate the release of their new jerseys. The boys got up on stage and danced to the beat. While these are a few of the many thrilling moments of Porto, some equally hysterical bonding moments took place in the capital city, Lisbon, as well.
Our first night in Lisbon ended with an intense game of Name That Tune. The competition was thrilling but in the end the winners were Lacy, Izzy, Spencer, and Jake S. We also suited up and headed to the beach to learn how to surf. The waves were great and everyone did a great job and looked like professionals. Afterwards, we all relaxed on the beach and the boys played soccer. The sand was white and smooth, the music was calm, the sun was hot, and everyone had a blast. For dinner, we went to an old train station that now hosts a plethora of different types of restaurants. We ate everything from pizza to Thai food, but, according to the girls, the absolute favorite was the Asian cuisine that they'd been missing since they left home.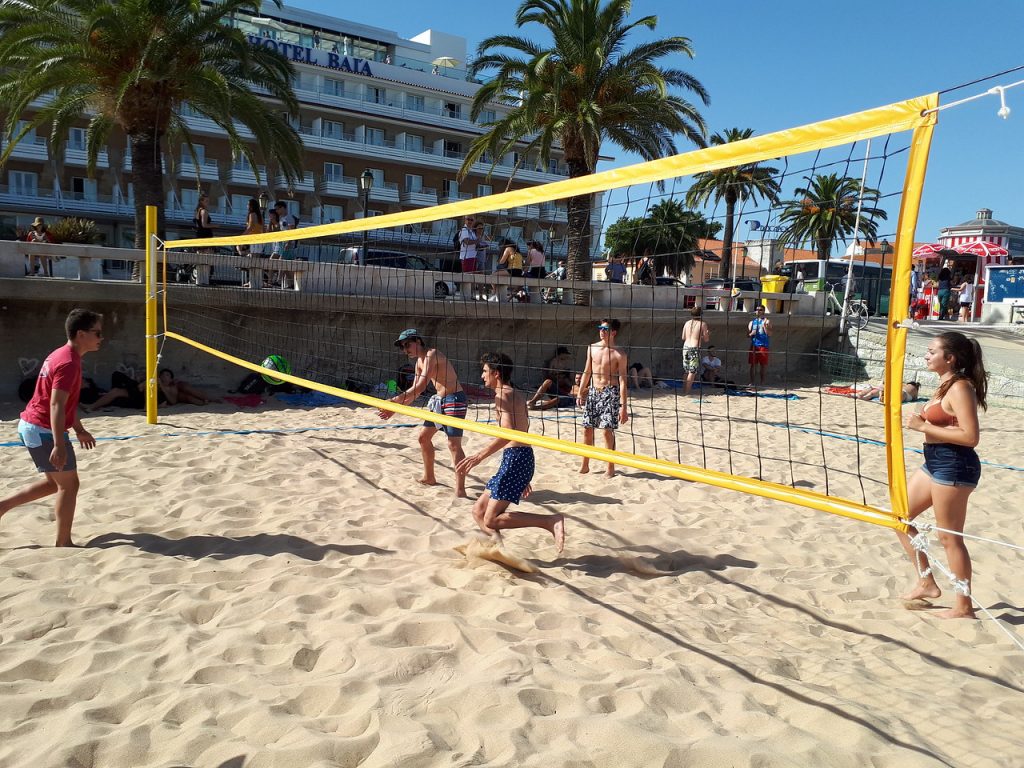 The next morning, we split up into two groups and went on a bike tour of the awesome sights in Lisbon, where the streets were packed. The following day we headed to Sintra and toured a beautiful castle, which was interesting because the man who built it was very wealthy, but wasn't royalty. We later found ourselves at a small beach in the charming town of Cascais, where we played volleyball and other competitive games with the locals. This summer is full of great friendships and memories that we'll never forget.
Until Next Time,
The Westcoast Blogger
Do you want to be part of our Spanish and Portuguese adventure? Check out our 12-day, 18-day, and 28-day trips for the experience of a lifetime!