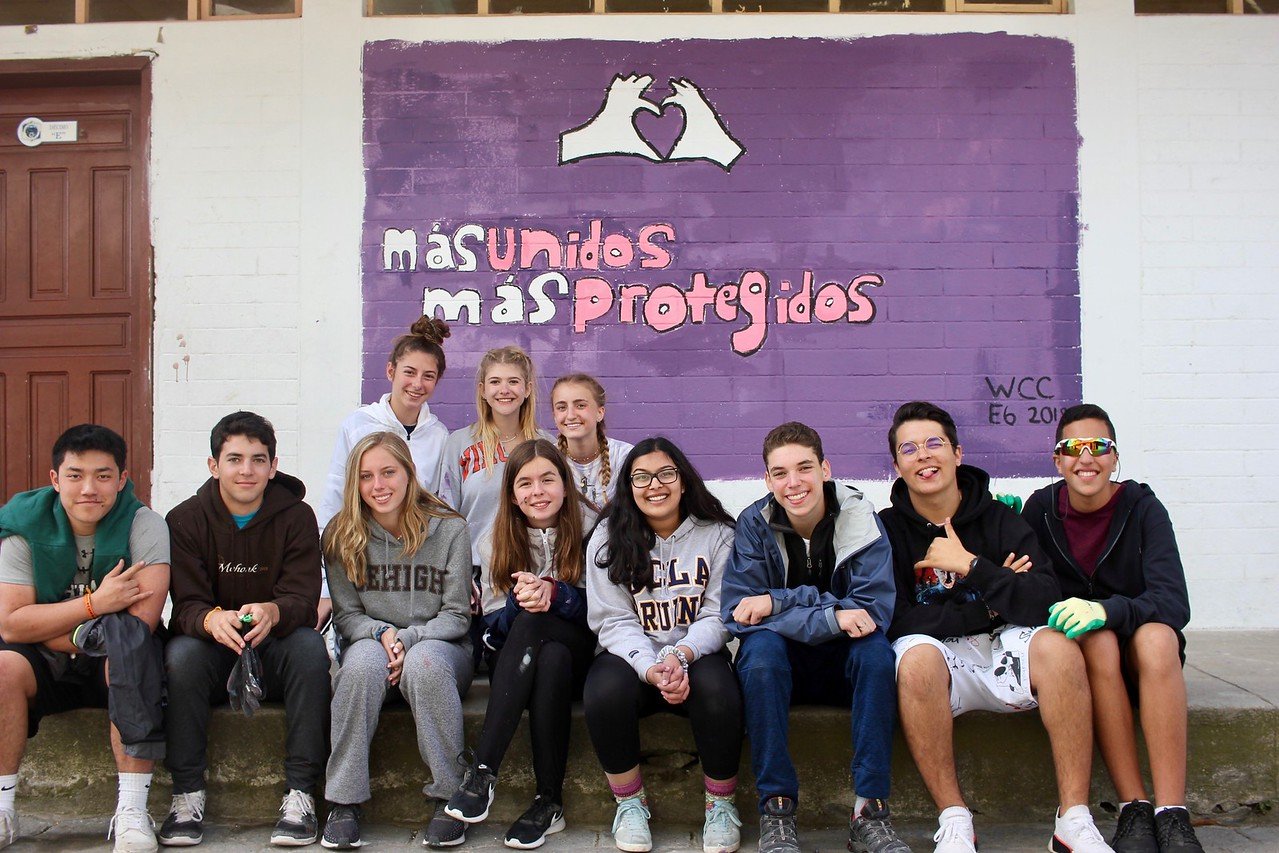 Buenos Dias from Ecuador! As we travel to the Galapagos Islands, we are reflecting on our adventures on our trip thus far. Our jaws dropped when we saw the monstrosity that is the volcano, Cotopaxi. David, our Ecuadorian guide, taught us that "coto" means "neck" and "paxi" means "moon." This giant active volcano is snow-covered at the top and clouds surround its peak. Our hike to the Cotopaxi lodge was challenging, but the trip members were enthusiastic and persevered all the way up! The view from the top was gorgeous and we can now all cross hiking up a volcano off our bucket list! After the trek, we ate lunch near the base and got to try some coca tea, which was described by Gia as a taste similar to green tea.
In Latacunga, we performed a few days of community service at two local schools and creatively designed our own murals. Amanda, Jyoti and Scarlett showed their incredible drawing skills, while the rest of the trip members worked together painting panels of the school's walls and Jenna learned how good she is at mixing paint colors to create just the right one! Afterwards, we all enjoyed our time by the bonfire and listening to some of our favorite songs! Youssef and Driss even tried their first s'mores, their verdict: delicious! We also got to visit a small ranch with a zip line and a petting zoo in town.
Next, we made our way to Banos, which is considered the "gateway to the jungle" due to its proximity to the Amazon jungle region. "Banos" also means "bath" and there were many hot springs in the area. At dinner, we were serenaded by a two-person band who played "Despacito" by Justin Bieber wonderfully with their wooden flutes, drum, and guitar. It was also very nice to listen to some Ecuadorian music while enjoying each other's' company.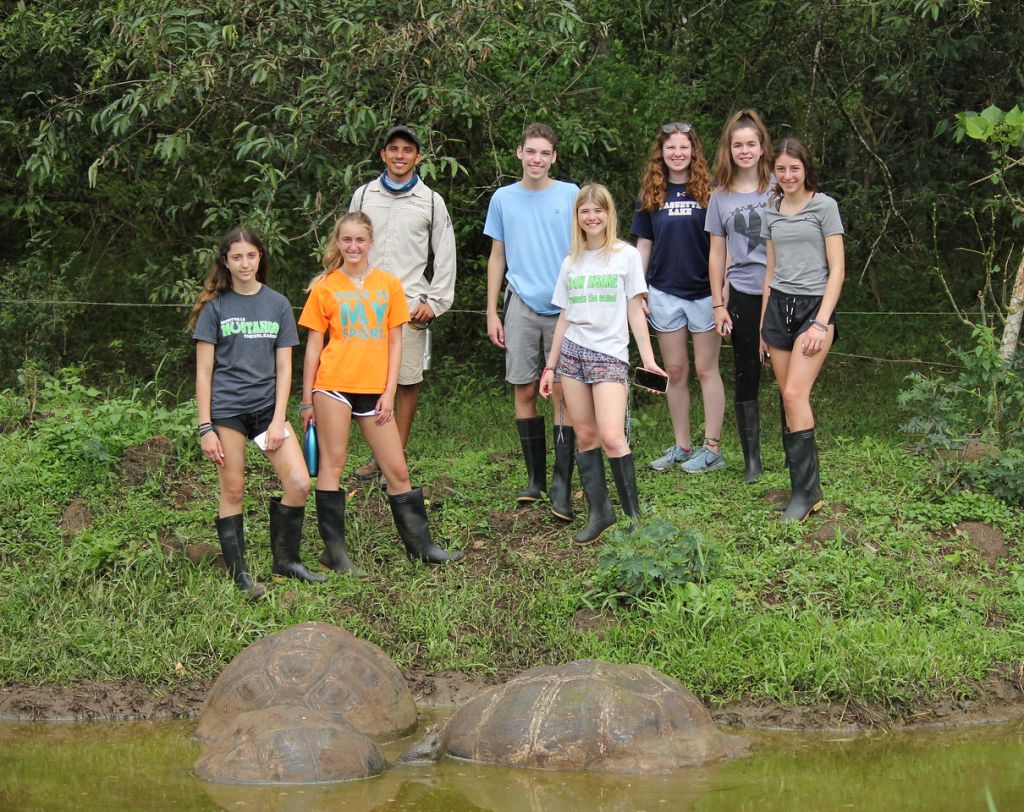 The following day our group had lots of fun going white water rafting down the river, followed by a karaoke night. Reid and Justin were the first singers and sang "Baby" by Justin Bieber wonderfully. Then Morgan, Aidan, and Jyoti performed "Dancing Queen" by ABBA.
The trip leaders also broke Color War and the trip members were divided into four teams. Everyone participated in a variety of competitions, such as: Name That Tune, Hobart, Oreo Face, Tissue Paper, PB & J Ping Pong, and the Cookie Whistle.
The next night, we arrived in Santa Cruz and concluded our day by trying delicious street food on a terrace watching the city streets and enjoying the nice weather.
We can't wait to experience more of what the Galapagos has to offer! Until next time!
The Westcoast Blogger
Do you want to dedicate your time and create change? Learn more about our community service opportunities here!