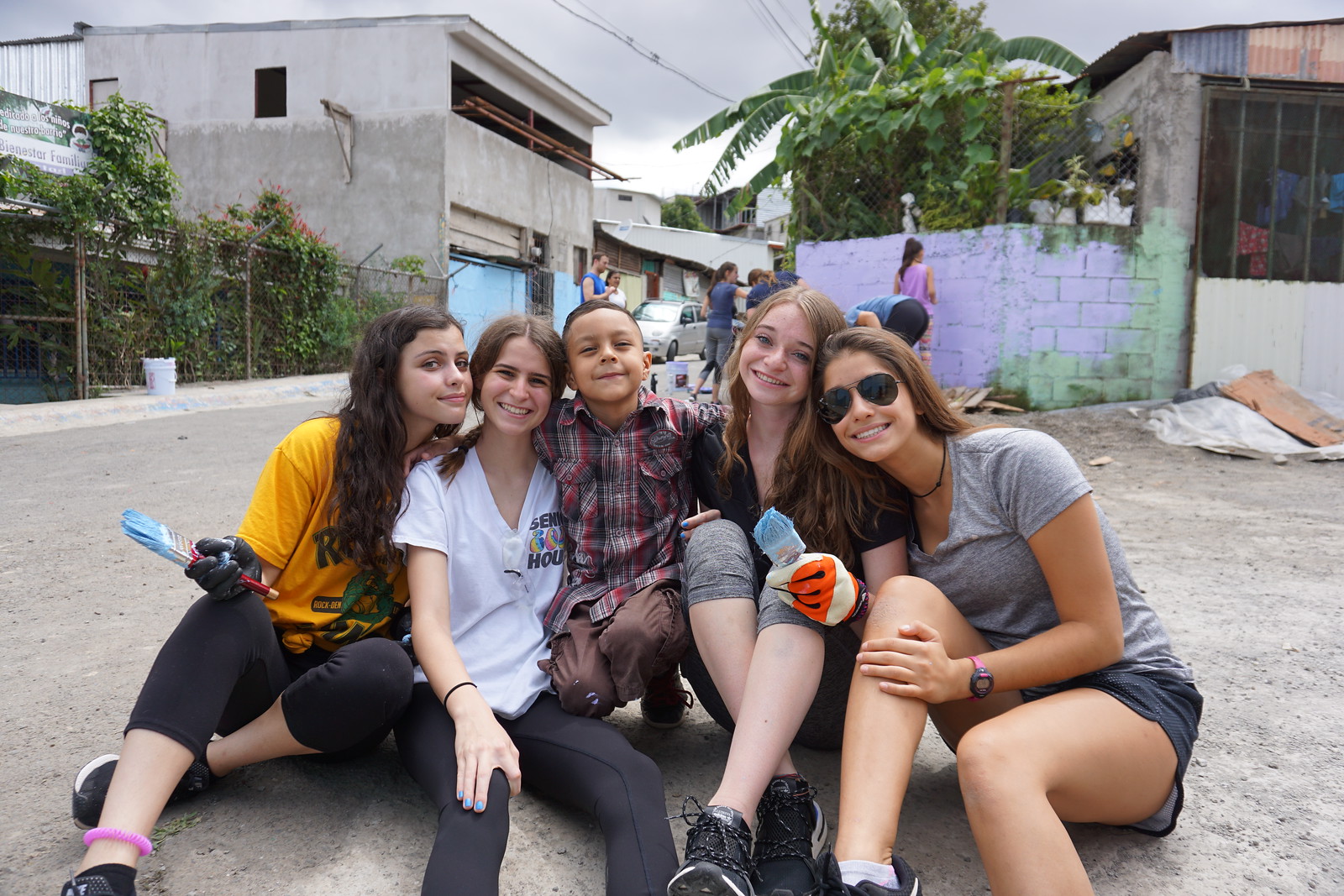 Our adventure in Costa Rica continued in the Central Valley with Gail, our host who gave us more than just a lesson in service. Gail introduced us to the people we helped, which made the experience resonate even more deeply. Many of our trip members made close friendships with the children at the school. One young boy named Emanuel was a special friend we all made while in La Carpio who we'll remember fondly.
For our second day of service, we went to a classroom closer to the river. La Carpio is a place that works in levels. When the first people came to set up homes they built their shacks by the river and as time went on people built their homes away from the river. For this reason, we had not even seen the true La Carpio until the children led us hand and hand down to the river. They showed us the homes which were no more than a dirt floor and a mattress. The pollution in the river was overwhelming. The thing that puzzled our trip members the most, was all the children running around without anyone watching them. The importance of the facilities we were painting and playing with the children became clear. This was our last day in La Carpio.
We gathered in the school house and were given a final presentation by the women that Gail supports in the community. One of her biggest goals is to empower women by helping them deal with their trauma and support themselves. A way she helps heal them is through art. We were able to watch a play put on by the local women, which told their story of escaping Nicaragua and making a new life in La Carpio. The women thanked us for coming and gave us all beaded angels as a memory to keep with us of the special place they call home.
We had a break in between service days, and headed to the Café Britt Coffee Company to see how coffee was made. The tour of the plant was led by two eccentric Costa Ricans, passionate about coffee. We learned how coffee was grown and produced, and we tasted a wide range of coffee from all over the country, from volcano grown to the mountains of Monteverde (our next stop). On the bus ride there, Diego our guide, taught us the Costa Rican phrase Qué Chiva. This roughly translates to awesome, a word we are using to define our trip here!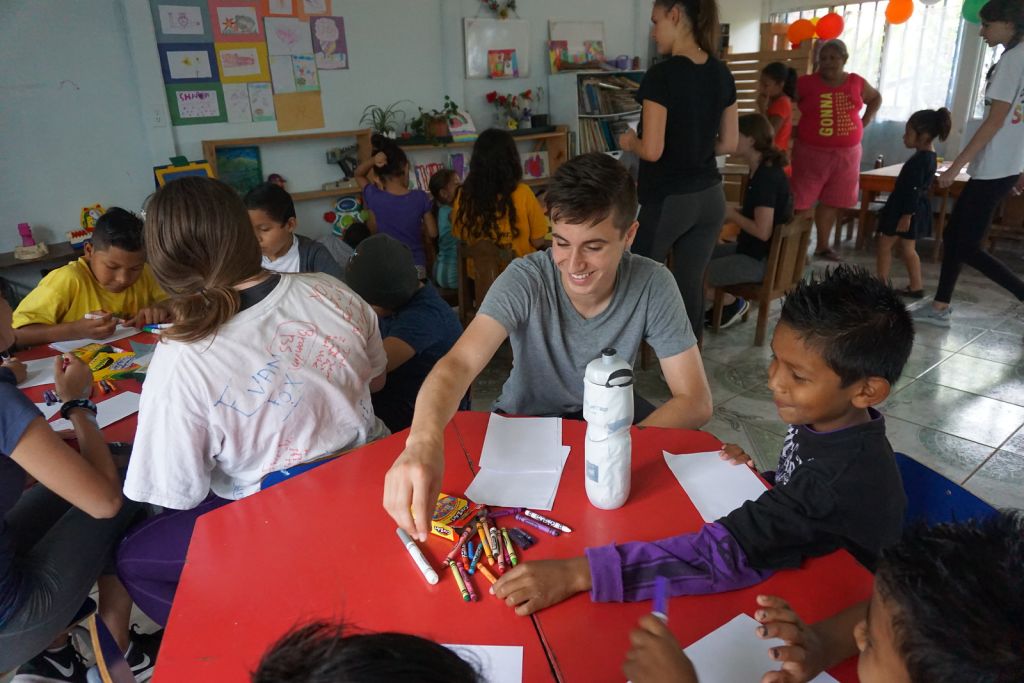 Our following two days of service were spent at a community center with the kids from La Carpio. They were bused there in the morning, where we greeted them on the grounds. There were two big pools where we played all morning. Raphael took care of a small girl for the day, swimming with her in the pool and then coloring with her. He even helped her eat her lunch and took such good care of her. Sam took a small girl into the big kids pool and played with her all morning. We colored, painted nails and made bracelets. There was a game of soccer and basketball that the kids joined in on too. When it was time to leave, and we were happy to give the kids socks and toothbrushes, as we exchanged hugs and goodbyes until they drove away.
 Our time in La Carpio was truly magical, filled with kind-hearted people, lots of smiles, and a world full of knowledge about a place we knew very little about. What a great start to our awesome trip!  Next stop Monteverde!
The Westcoast Blogger
Considering contributing your time in Costa Rica? Check out all incredible opportunities here!