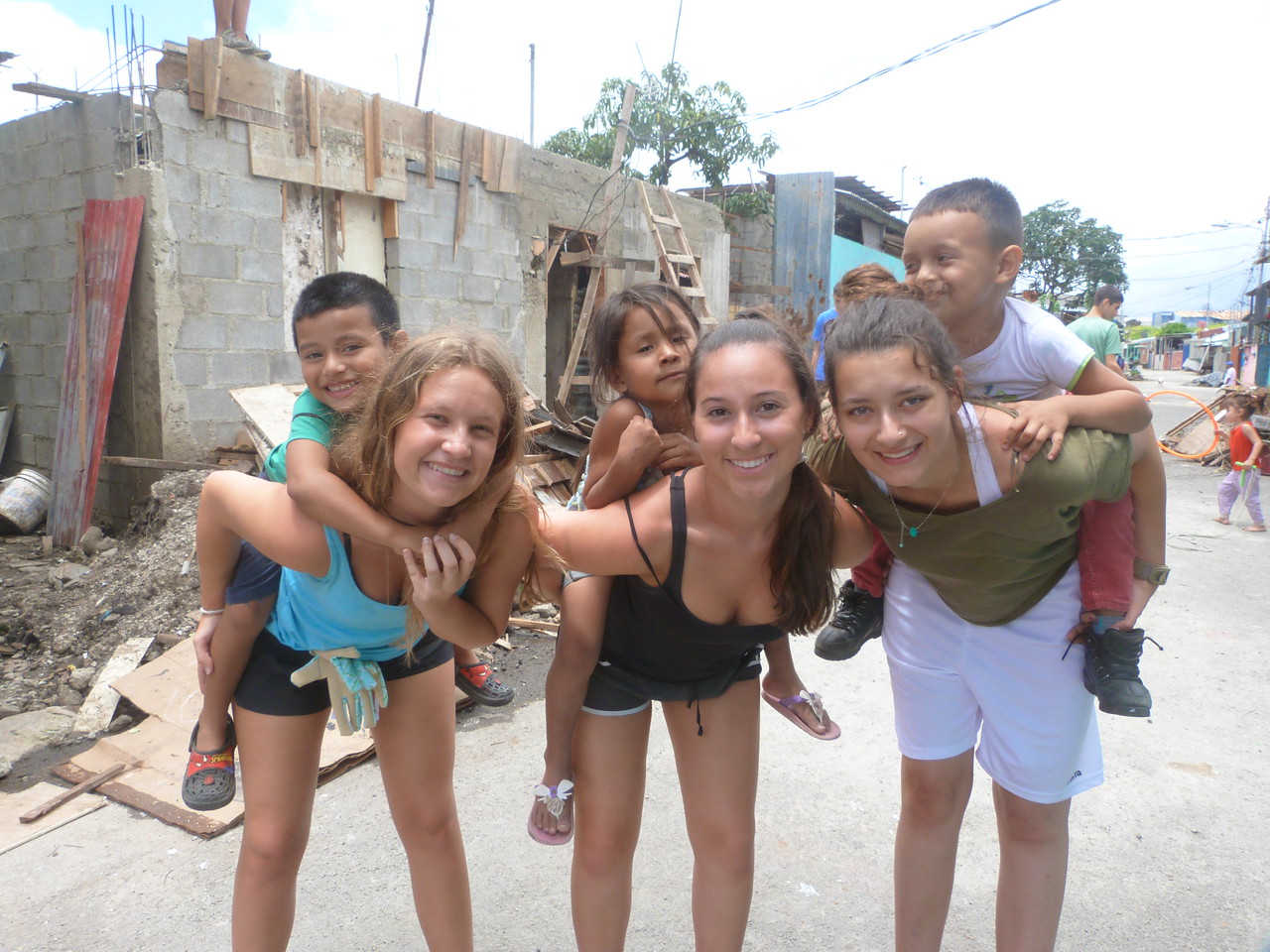 Being aware of ourselves and compassionate of others is what we need to overcome all of our obstacles. This was the main message of our work during the past two days with the Costa Rican Humanitarian Foundation (CRHF).
Our last community service project was in an immigrant community called La Carpio, where people from Nicaragua who fled due to war, oppression, lack of education, and resources reside. They came to Costa Rica looking for a better life.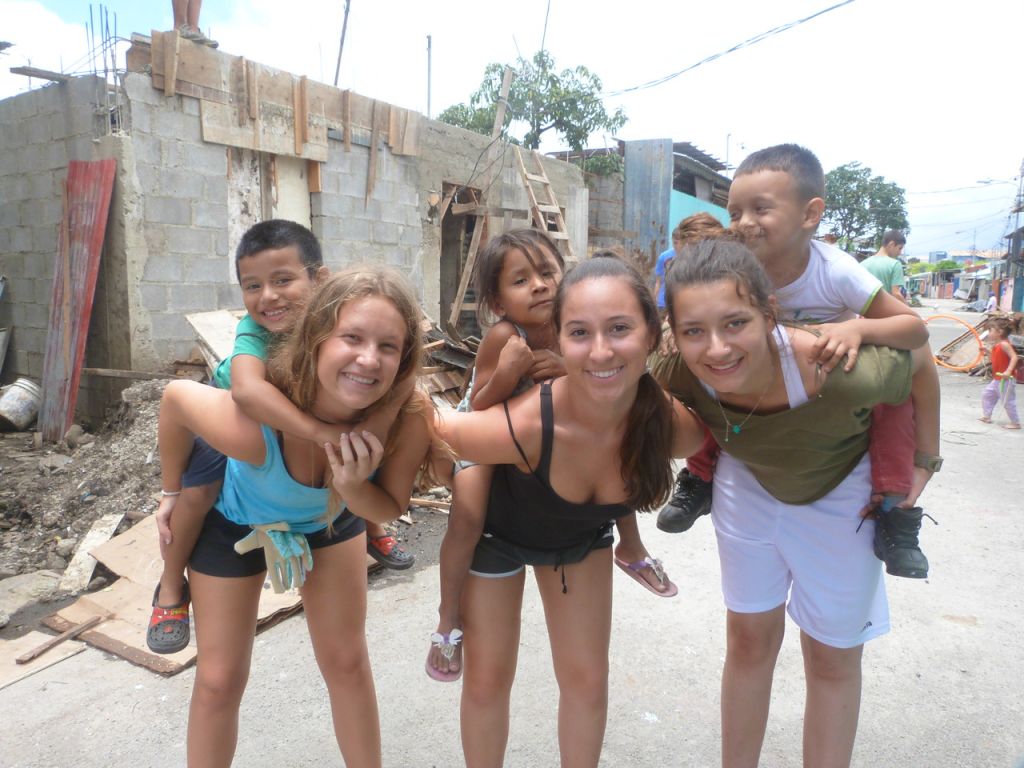 The day began with a lesson from Gail, the founder and director of the CRHF.  One of the first (and most important) things that she told us is that La Carpio is a place of uncertainty. On a daily basis, residents are not sure if they will have electricity or water, or if they will see their family members the next day.  During her lesson, she encouraged us to think about our lives and how we were brought up believing that if we work hard, we can succeed no matter what.  To help us understand, she likened that belief to a ladder. Although it may work in North America, the problem with this model is that only one person can fit on the steps at a time. When explaining the community in La Carpio, she likened the situation there to a slinky: flexible, lacking structure, and unstable – all of which is much different from our lives back home.  
More importantly, she explained that as people's lives improve, more than one person could stand together in the same spot. As such, they move upwards on the spiral to better health care, education, and quality of life.  At this point, we really started to understand why we were there.  We also learned that, although people come from all walks of life, the one thing binding them all together was self-esteem.  As their conditions improved, so did their self-esteem. Working together, they built this community full of hope and our job was to help the conditions of their community improve.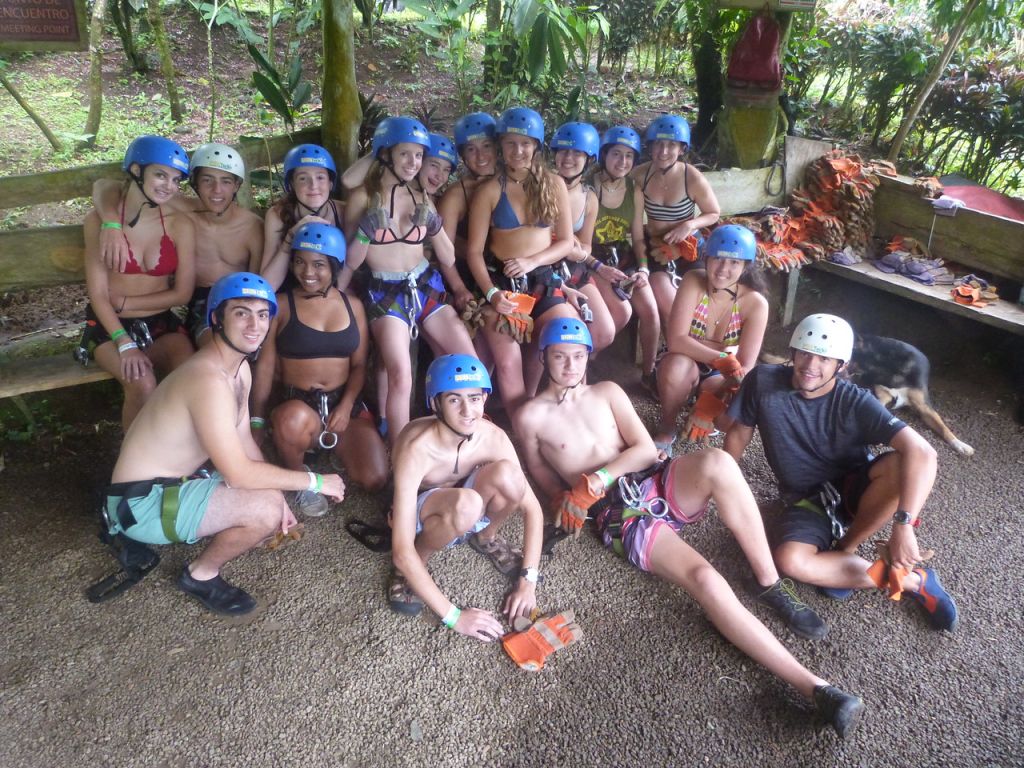 Being in La Carpio was an eye-opening experience for us all. We spent our time mixing cement and cleaning up a house that was home to 21 people. As we walked through the house, we asked ourselves how everyone sleeps with not nearly enough beds. We also wondered where their common living space was, as we had to squeeze through buckets of water and piles of sand and duck under hanging clothes. It was very different from how we live and so interesting to see that they were still so happy and full of love. 
In addition to working on the structure of the house, we spent some time playing with the children, each of whom seemed to love simple things like drawing, playing with paper airplanes, and jumping rope.  After lunch, we watched a play put on by the older women of the community.  It was a retelling of the life of one of these women: how she got pregnant at a young age, was abused by her husband, and moved from Nicaragua to Costa Rica.  The play was so moving that it had some of us in tears! It was a wonderful experience and we are so excited to spend more time in La Carpio for our last two days of community service.
The Westcoast Blogger
If a Costa Rican adventure sounds like something you'd like to be a part of, explore our 10-day, 21-day, and 28-day community service tours!