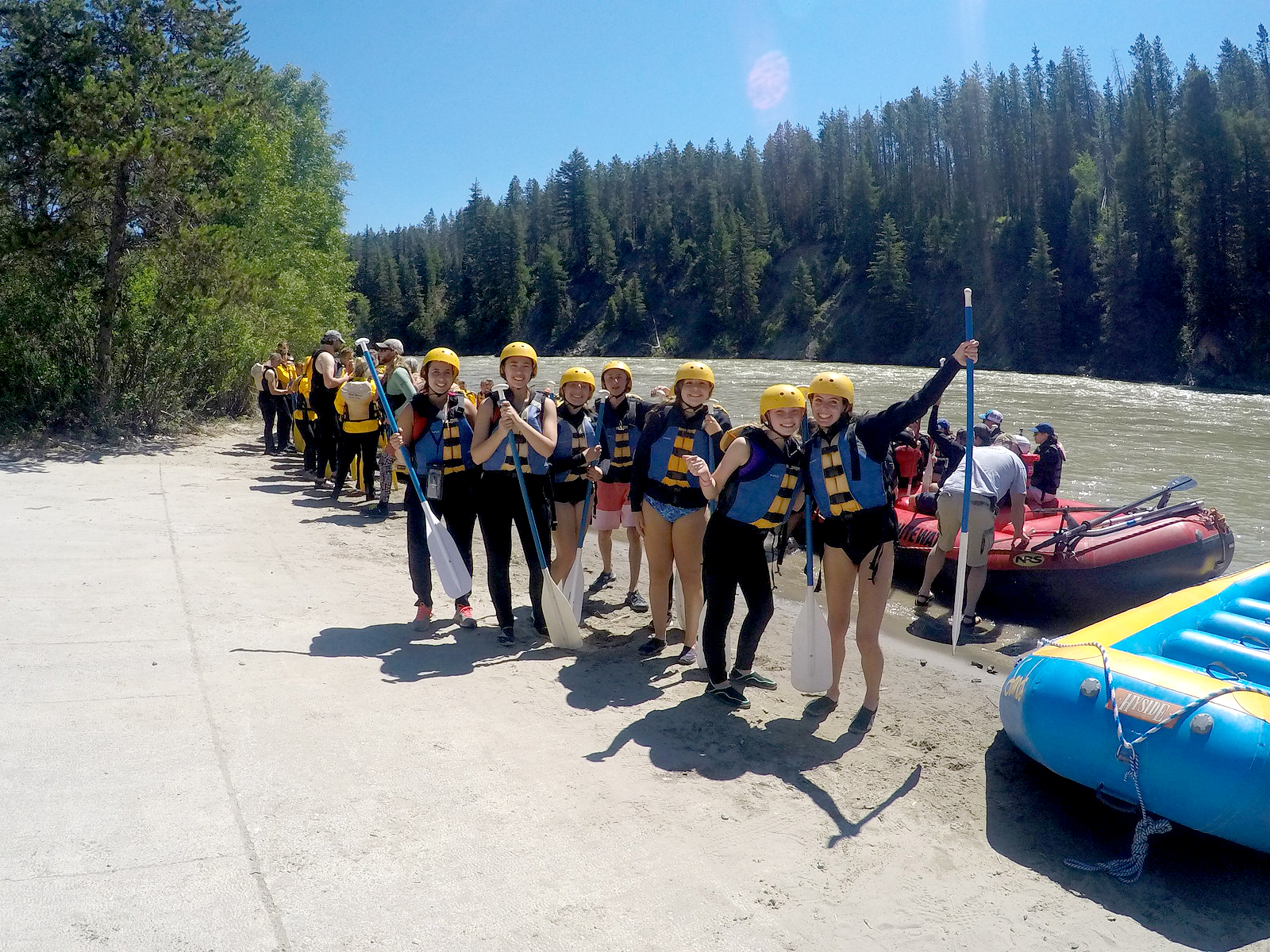 As our tour continues, we've made our way from Colorado to Jackson, Wyoming. When you're a dynamic group of so many travelers, there are some surefire ways to make bus rides seem fast! We played some classics, like the 'Theme Song' game and 'Counsellor Trivia'. We also brushed up on our legal vocabulary by watching Legally Blonde on the bus.  
As soon as we arrived in Jackson, we stopped for a lovely buffet dinner to help fill us up before our first night of camping! Camping nerves quickly disappeared as the trip members saw how beautiful the campsite was with our large tents set up by the river. We ended the night with a camping classic: s'mores by the campfire! We were also serenaded by our incredibly-talented trip leader Jenna's amazing ukulele and singing skills!
After that, we enjoyed a once-in-a-lifetime scenic drive through the mountains of Wyoming on our way to Yellowstone National Park. We had such great luck with our timing that we were able to see the geyser erupt twice! Our luck continued as we had extra time to explore the town of Jackson, where one group bought matching onesies to keep warm for camping.
Our next day was action-packed, as well. In the morning, we went whitewater rafting in Jackson. It was so warm that day that we took some fun swim breaks throughout our journey to cool off. Later that night, we had a choice of different places for dinner. A clear favourite was Blaze Pizza, where everyone got to custom-make their pizzas, with some even being bold enough to put pineapples on them.
In Salt Lake City, we went to an amusement park where we added some more stuffed animals to our trip family. Later, some of our basketball fans were lucky enough to score front-row seats to NBA Summer League and watched the Boston Celtics play the San Antonio Spurs. The Spurs won in a close game and one of our very own, Benny, made it onto the jumbotron.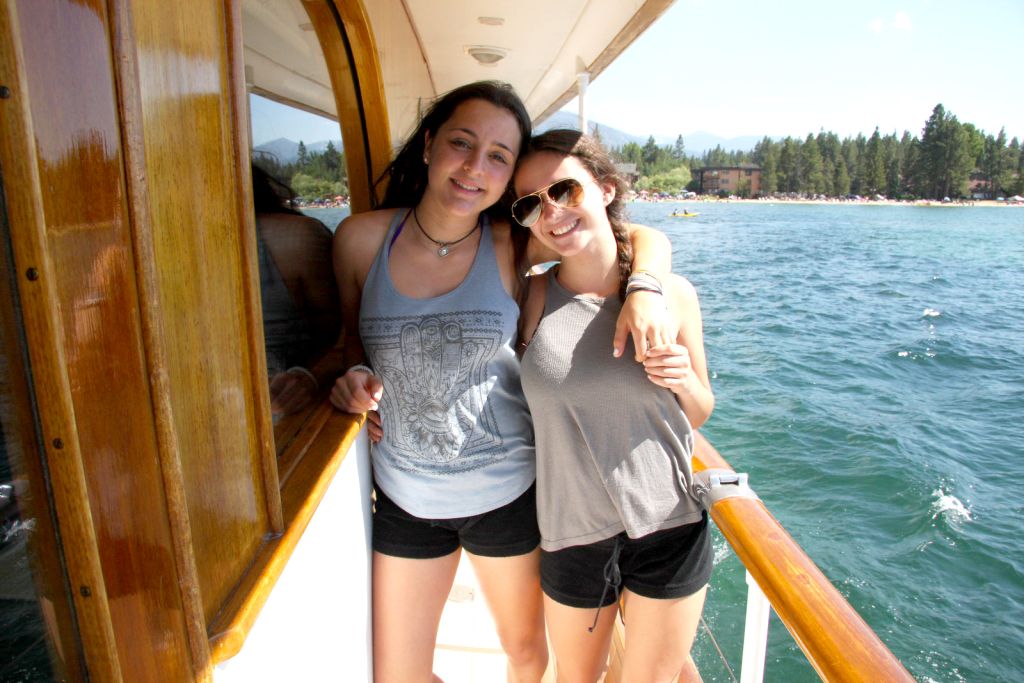 Fabulous Lake Tahoe has been a blast so far. We went to a ropes course, where trip members conquered their fears by trying different obstacles. Later, we arrived at the campsite where a few of our participants gave us a taco-cooking show that Chef Gordon Ramsey would approve of. Following dinner, we hosted our first talent show! We had many singers and dancers, and even a few comedians. Overall, it was a great evening of bonding.
The following day was dedicated to relaxation and watersports as we spent our time waterskiing, wakeboarding, tubing, and relaxing on the beach. Later, we had a private yacht cruise around Lake Tahoe.  
Our next stop is San Francisco, where we'll get to see a baseball game! We can't wait!
Until Next Time,
The Westcoast Blogger
Interested in experiencing  your own California teen tour? Learn more about one of our middle-school or high-school Westcoast Connection California Extravaganza trips.