Paris seemed like an eternity ago as we made our way through the highly romanticized French countryside. We went up, up, up, and were excited to see (and hopefully ski) the French Alps, but it was the clear-turquoise blue water that astonished us most. We learned that the water has a muddled turquoise color because it comes from a glacial melt, and it varies in shades between that and light blue depending on how the light hits it. This is how our Tignes expedition started and, by the end of it, everyone had fallen in love with the city itself.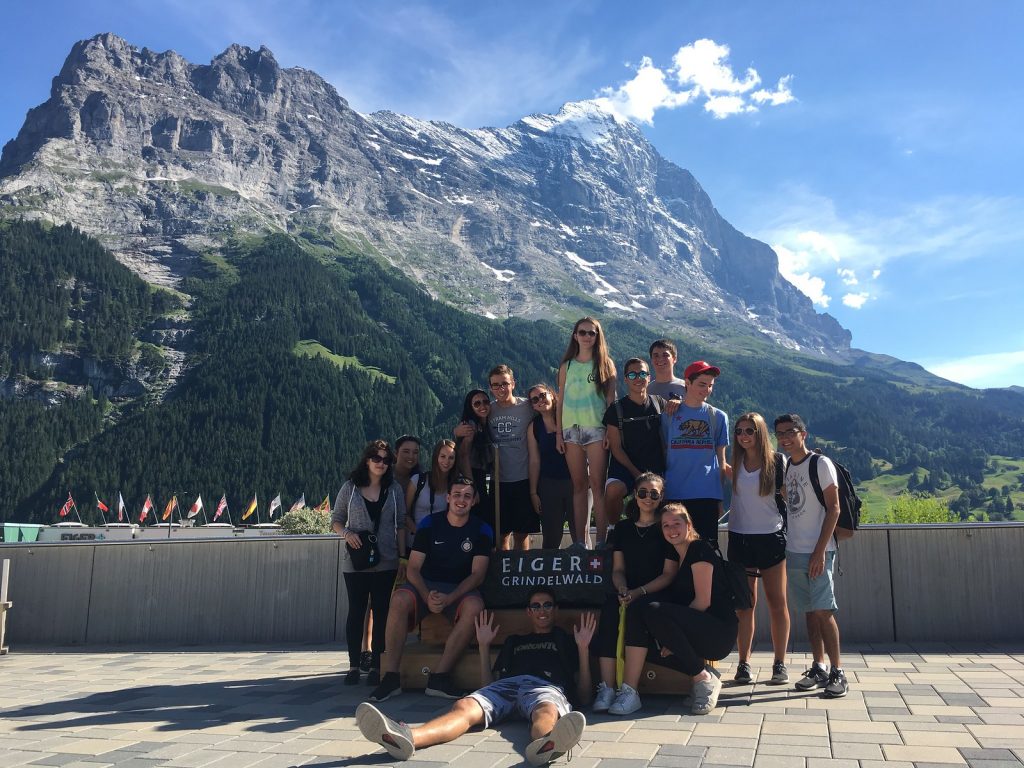 It started off with the chance to go skiing at Glacier de la Grande Motte (in the middle of July!). There was 3 inches of fresh powder that morning because of the snowfall the night before, and the scenery was so beautiful that many of us stopped skiing to stare into the different jagged peaks that were off in the distance.

Down below, we walked around the lake in the middle of town that separates the two districts and is ideal for all things related to watersports. One activity, the Acroslide, is one that all who experienced will definitely not forget anytime soon. It's a 10 metre water slide with an end that slants upwards, so you get shot up in the air and into the beautiful lake. Remember how the water's color comes from a glacial melt? Well so does its temperature – so we were thankful for our wetsuits and hot showers that soon followed!
Our last outdoor activity in Tignes consisted of taking a chairlift up 2800m and hiking down while enjoying the view of the town from above. We were so high, in fact, that we found ourselves in the clouds for the first portion, and we had to hike a few hundred meters to actually get to see the entire valley. Wow!


The beginning of our fondue experiences also happened in Tignes, and then continued as we made our way into Switzerland. We said goodbye to Tignes with great memories of the outdoors.
The next day, we headed to Geneva and were lucky enough to visit the United Nations headquarters in Switzerland. We learned about the history of the organization, starting with the League of Nations and ending with its current programs that are actively being implemented around the world, and discovered the role that the UN plays on a global scale. A day in busy Geneva was perfectly timed after such an enjoyable experience in low-key Tignes, and then we set off to Interlaken.

While we expected to be most excited about its chocolate and fondue, Interlaken ended up being both adventurous and beautiful. It all started with a relaxing morning at the local pool, where we got an opportunity to soak in the rays and enjoy views of the snow-capped Mittelhorn peak towards the south. That afternoon, we went upstream for some whitewater rafting, where our raft guides helped us navigate through the thrilling rapids. At the end of the adventure, we were able to paddle through Lake Lungern and take a dip in the warmer lake water.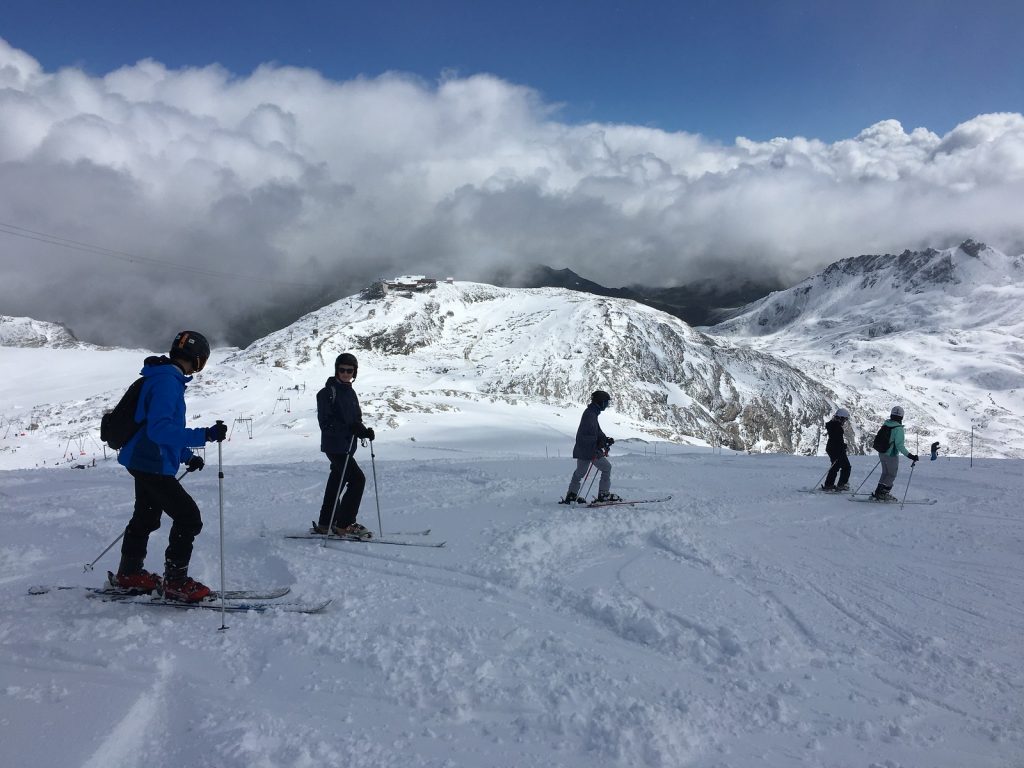 Our final day in Interlaken started off with a photo scavenger hunt. Everyone had to take pictures of distinct landmarks, sing Swiss songs, and find random cow statues around town. Needless to say, laughs were shared by all! After lunch, we took the train to Grindelwald (aka G-Town); if you haven't yet visited it, you HAVE to go. The train there from Interlaken features views of hilly landscapes with small rustic homes and a countryside that rivals that of France. Grindelwald is home to amazing, hikeable mountains, and also has the largest indoor ropes course in Switzerland. We all challenged ourselves during this obstacle, as we went up, down, left and right through different courses with varied levels of difficulty. To wrap up our adventures, we had a nice group dinner where we wrote postcards to each other and reminisced about the experiences, relationships, and highlights of the last 2weeks.

As a group, we took the train to Milan Central Station to say our final goodbyes to some of our members that were leaving. It was very evident that, as a group, we had all bonded and we were sad to part ways. When it was time, those that were leaving headed to the Duomo in Milan, while those that were continuing on headed down to La Spezia to meet new members that would be joining us for 2 weeks in Italy.

The next part of our adventure kicks off in Cinque Terre, with a coastline that doubles as a National Park, and a protected Marine Area that will surely give us all a feel for summer in Italy!
Until Next Time,
The Westcoast Blogger
Have you always wanted to visit the best of France, Switzerland and Italy? Explore our 14-day, 16-day, and 28-day backpacking tours for the adventure of a lifetime!