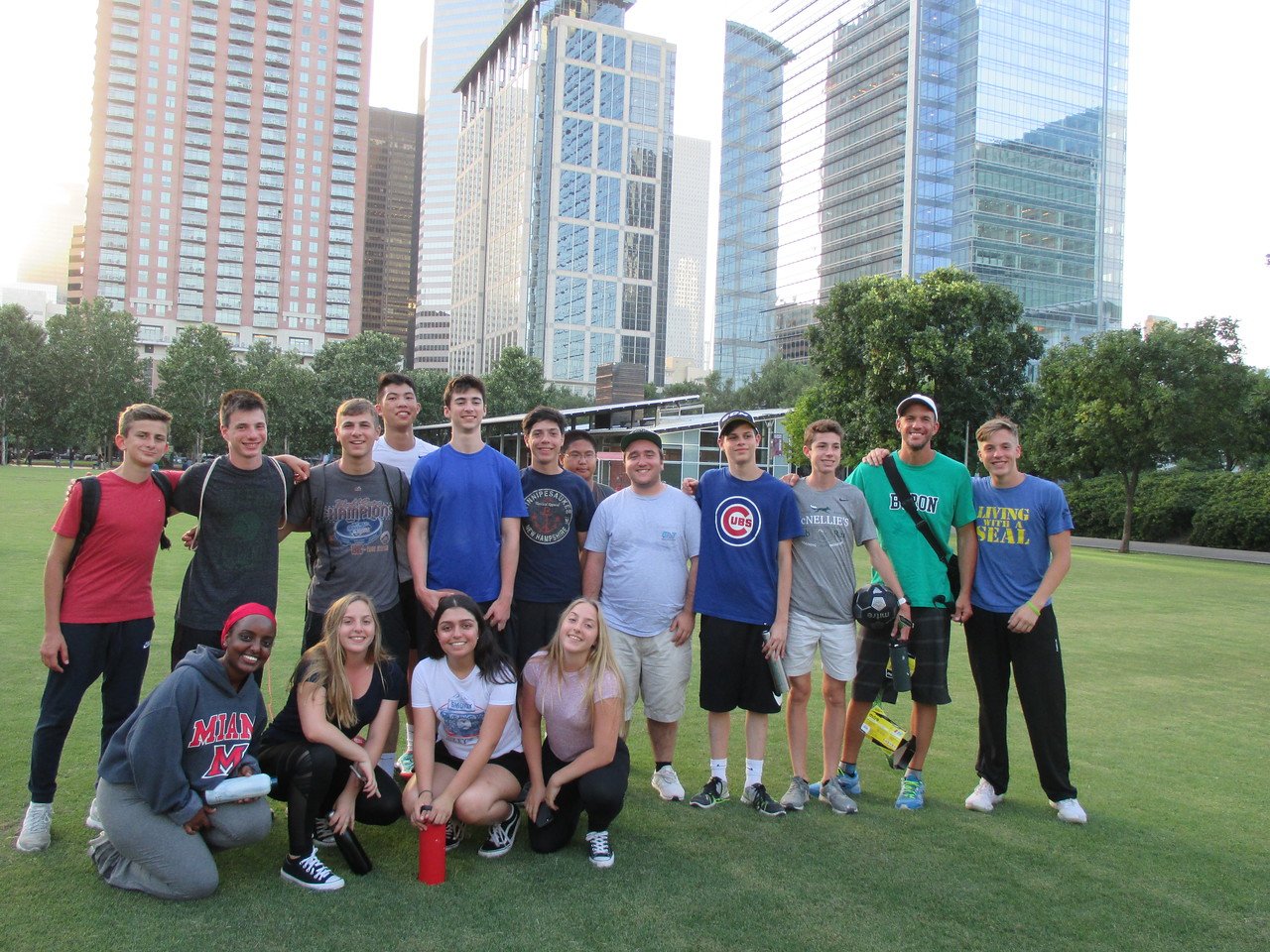 We kicked off the past couple of days with a visit to Stewart Beach in the Galveston area. We enjoyed our time splashing around in the waves, throwing a frisbee, and hunting for hermit crabs. Bonus points were awarded to Megan, Aryana and Ben S. for initiating a volleyball game and a special shout out goes to Brukie for letting us share in her first trip to the beach! So far we've had a great time discovering Houston in the evenings. For example, on Monday night we went downtown to Discovery Green, a trendy green space surrounded by towering skyscrapers. While appreciating the views, our group enjoyed an all member game of touch football-Becca, you did an awesome job of getting in there!
Our family likes to, "shout out" when someone breaks out of their comfort zone or pushes themselves to exceed their personal best. This habit of acknowledging the courage and commitment of others happens every day at our service site. We like to stop and take a moment to thank others or point out the contributions each person made. Cole often provides praise to his peers, while getting honorable mentions for his own focus and drive to achieve goals. Today Evan independently worked to tape and mud an entire room and Michael had a fantastic opportunity to enhance his drywall skills, measuring, cutting, fitting and screwing drywall into place. Nothing brings us more pride than to hear the SBP team lead applaud our generous group for our time and for how seamlessly we've come together to work as a unit.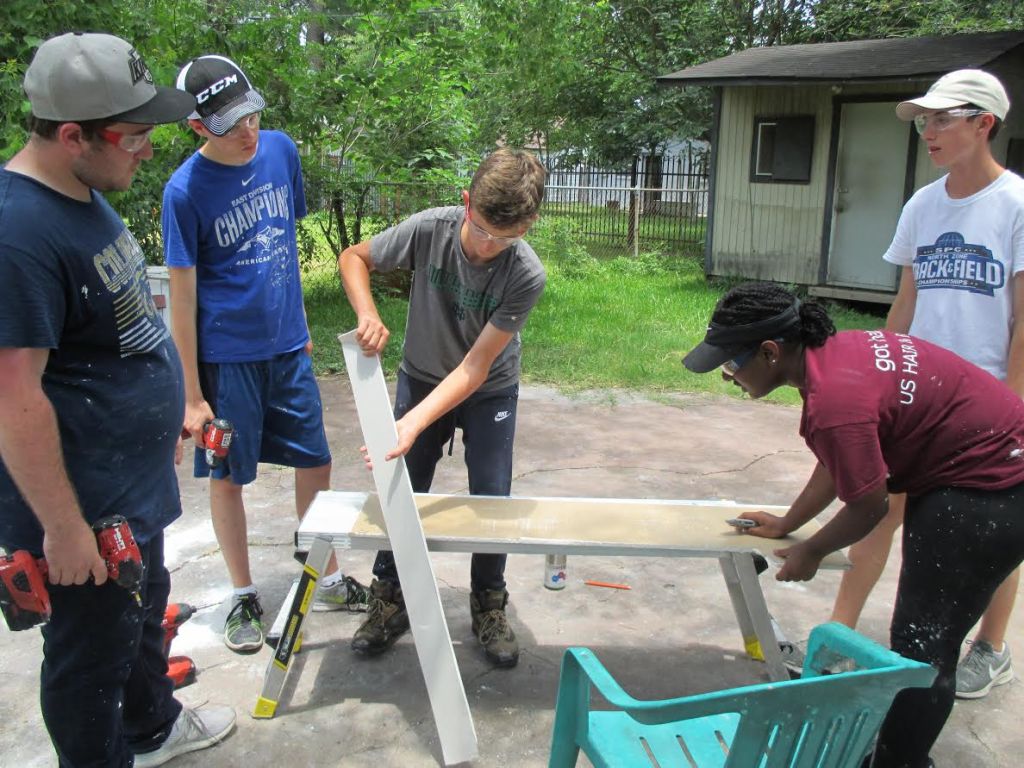 We work hard. We care deeply. We laugh constantly. And we look forward to continuing to contribute towards positive change in this community!
The Westcoast Blogger
Want to help out in Houston? Read more about our 10-day Hurricane Relief!