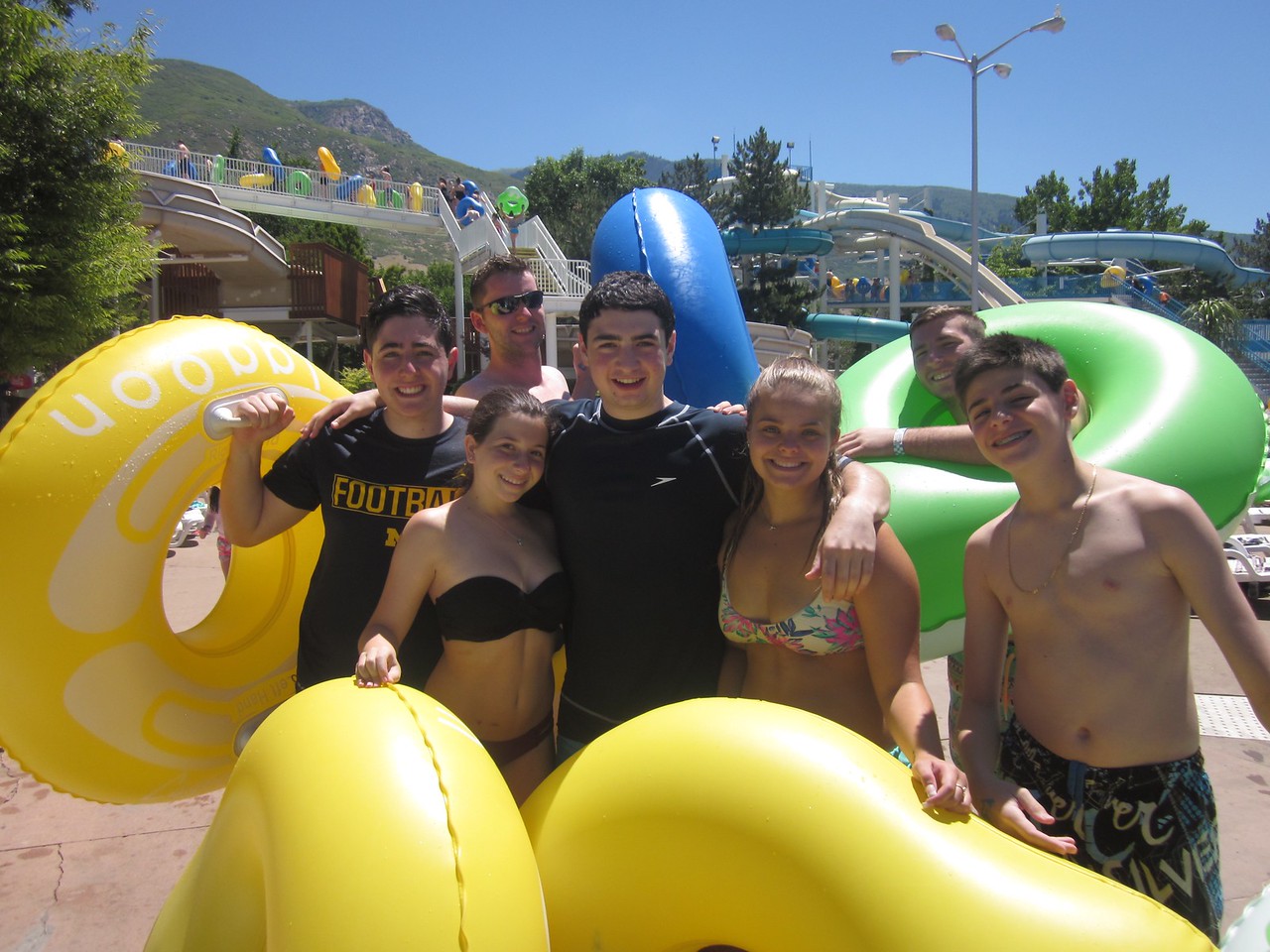 After arriving in Salt Lake City and dropping off our bags, we ventured off to an outdoor shopping mall for dinner. We enjoyed Chipotle, salads, delicious customized ice cream sandwiches, and more! One trip leaders even got to try a Chipotle burrito for the first time!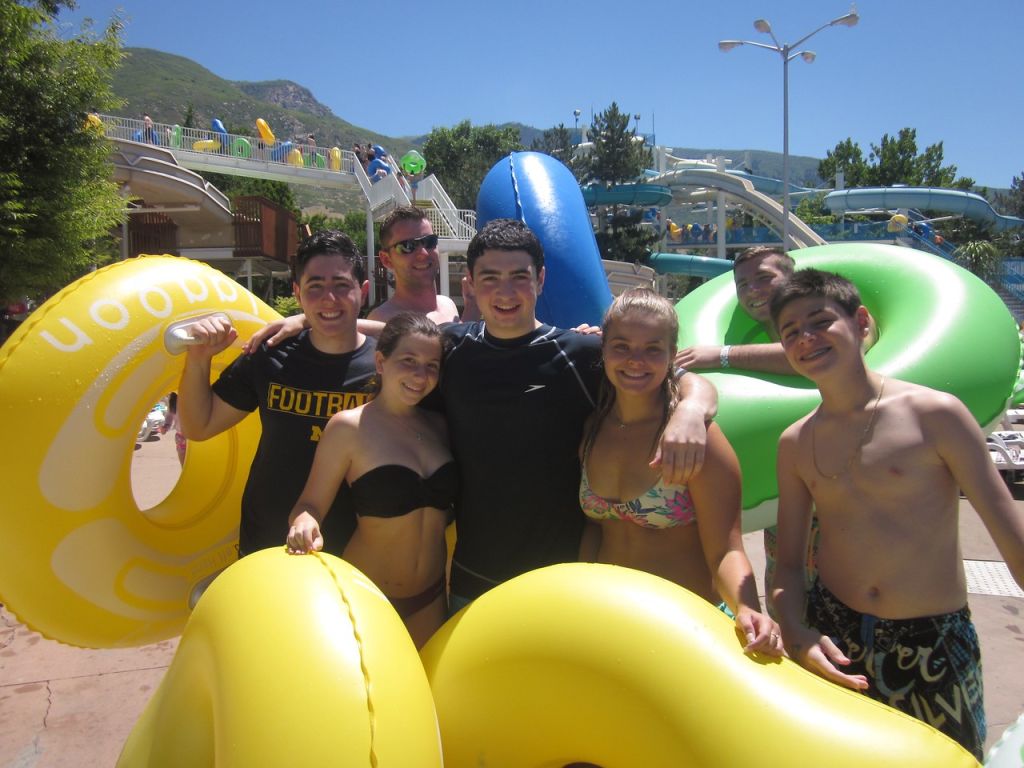 July 1st is Canada Day, and we celebrated the morning with some music from various Canadian artists like Justin Bieber and Drake. Our campground had an amusement park and waterpark, so after eating yummy pancakes, we walked over to Lagoon-A-Beach Waterpark for some fun in the sun! We floated down the lazy river and went on water slides, which made us work up our appetite again.
We ended our Canada Day celebrations with trivia hosted by some of our members. In the end, team Jolly Ranchers came through with the win! The following morning, we headed out bright and early. Lake Tahoe was next on our itinerary, and our first California stop where trip members had the opportunity to go waterskiing, tubing, wakeboarding, play sports, and relax on the beach. We are especially proud of Ellie for conquering her fear of water sports!
We got to spend July 4th on a short cruise around Lake Tahoe where our game of Assassins began. Every one of us revealed a paper with their name and the person's name who they must snatch with a clothespin. Once they snatch their target, that person's target transfers over to them. Everyone got into it and, as of right now, four of us are still alive in the game!  We'll have to wait and see who the winner will be.
We ended the day with a high ropes activity, where Harrison faced his fear of heights! What an exciting day of breakthroughs for some of us.  We finished the day at the campsite enjoying a delicious dinner, American trivia, and chocolate fondue. We cannot wait to see what California has in store for us next!
Until Next Time,
The Westcoast Blogger
Interested in experiencing  your own California teen tour? Learn more about booking one of our middle-school or high-school Westcoast Connection California Extravaganza trips.