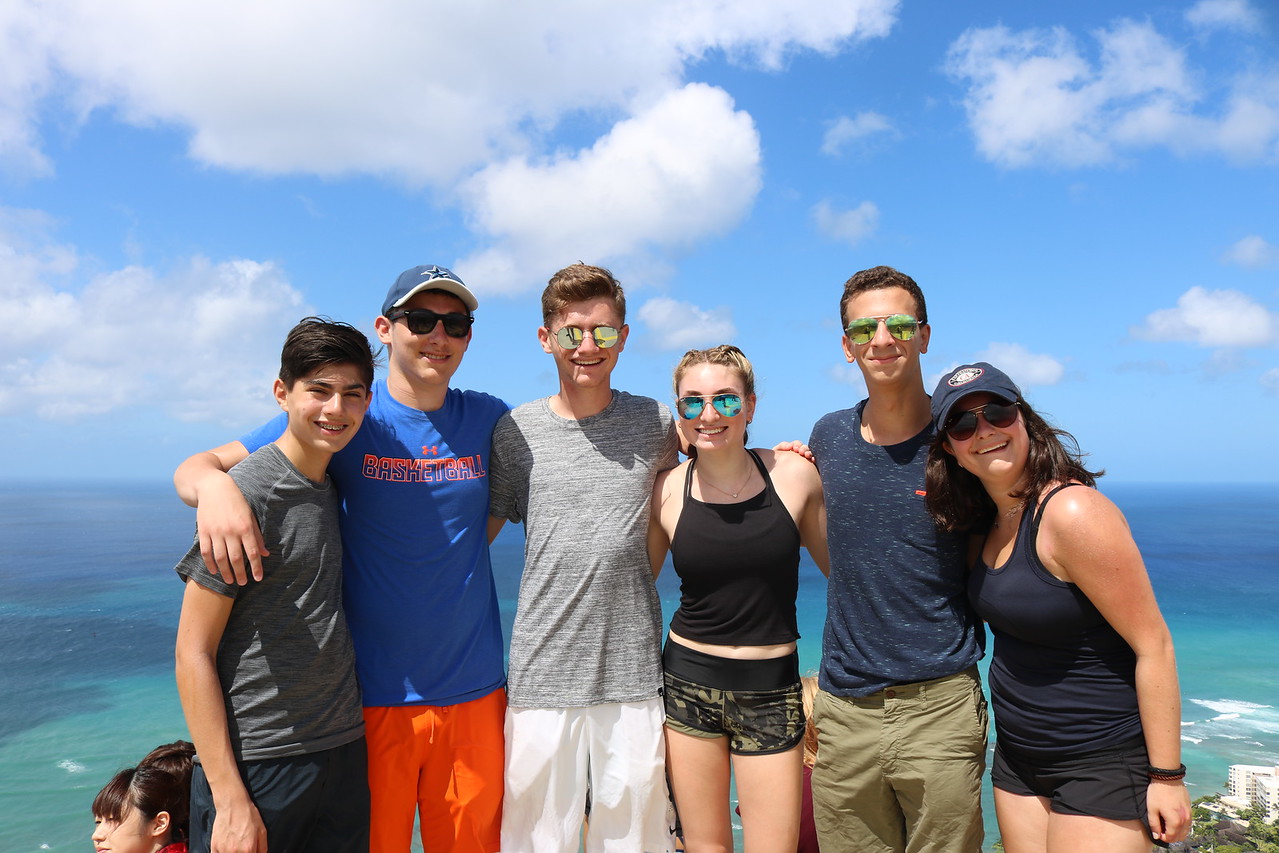 One of our favorite days in Hawaii began with surfing some great waves! All of the trip members had a blast practicing standing up and riding the waves. Afterwards, we took our talents to the the ice, where Cameron, Ben E. and other Canadian trip members showed off their skating skills. The next day we hiked the historic Diamond Head crater, and it was amazing as it lead us through tunnels and old military bunkers. When we reached the top, the view was absolutely stunning!
We made our way to the Dole Pineapple Pavilion, where we saw different types of pineapples and tasted delicious pineapple whip. We also raced our way through the maze! Congratulations to Benny and Torin who came in first place.
For our last full day on Hawaii, we excitedly got back in the water and went outrigger canoeing. Sitting in the trough of the wave, we were able to ride in them all the way to the shore. Later, we visited Pearl Harbor and took a boat ride along battleship row and passed by an active aircraft carrier!
Our first stop upon arriving in Vancouver was classically Canadian: Tim Horton's for coffee and donuts! Then our group had a relaxing day at Kitsilano Beach, before ending our night with an exciting game of laser tag.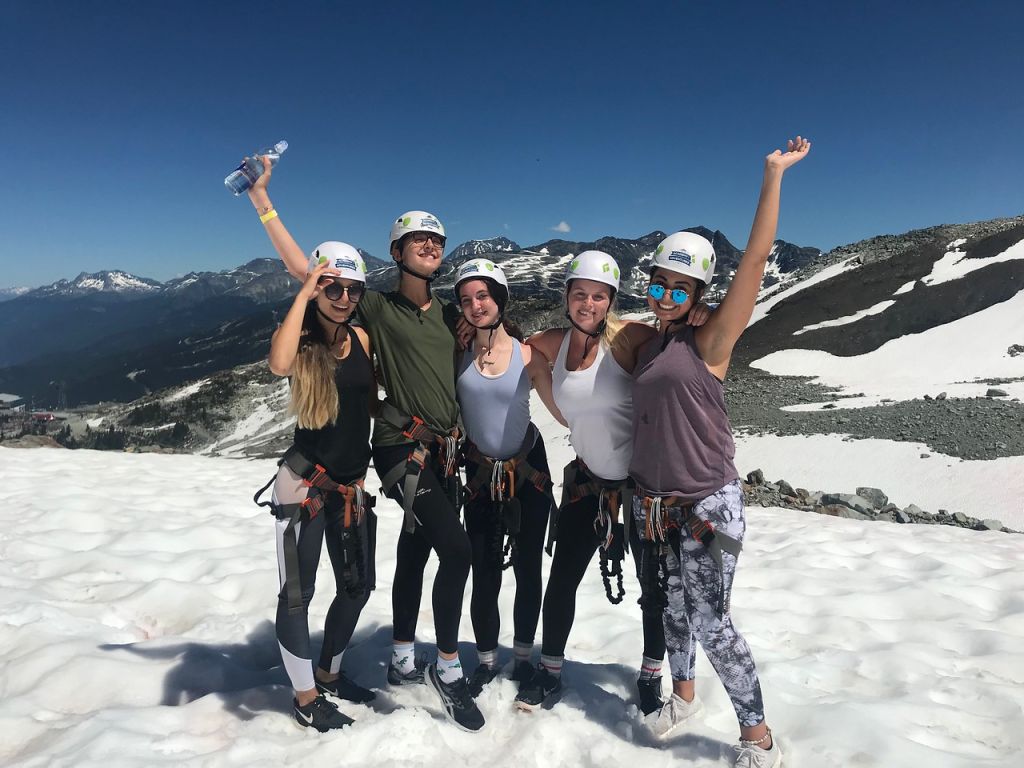 Our second day in Vancouver brought us tandem biking through Stanley Park. Working together, we quickly got the hang of it and were able to tour the entire beautiful park. Our group stopped to have lunch on Granville Island, where the view of the ocean was the perfect place to try "poutine" – fries, gravy, and cheese curds. The night ended with a virtual fly-over of Canada that left all of us in awe – we strapped ourselves into the ride and moved around as a giant movie screen took us across the entire landscape of Canada. The experience was also complete with simulated wind and rain effects.
In the morning we made our way to Whistler and had the chance to show our adventurous sides as we rocked the Via Ferrata, rode the Peak 2 Peak gondola, and rallied each other on while valley biking. During our stay, we celebrated Ryan G.'s birthday with a pizza party and a baking competition, where trip members used their creativity and skills to wow the judges. On our last afternoon in Whistler, we all explored Rainbow Park and enjoyed playing soccer and going swimming.
We are already enjoying all Seattle has to offer – we'll fill you in on our adventures soon!
The Westcoast Blogger
Do you love surfing and skiing? Read more about our 20-day and 27-day tours!