Aloha! Our adventures continue on the stunning island of Maui. We kicked off our next round of service with the vibrant 'Nature Jay & Ray,' who taught us about native animals, invasive plant species, and the overall dynamics of Hawaii's wildlife. We learned about the dangers of not disposing of our trash properly, the effect that has on the ocean, its inhabitants, and how it affects the way people interact with the land. This lesson really resonated with us and motivated us to have a positive impact.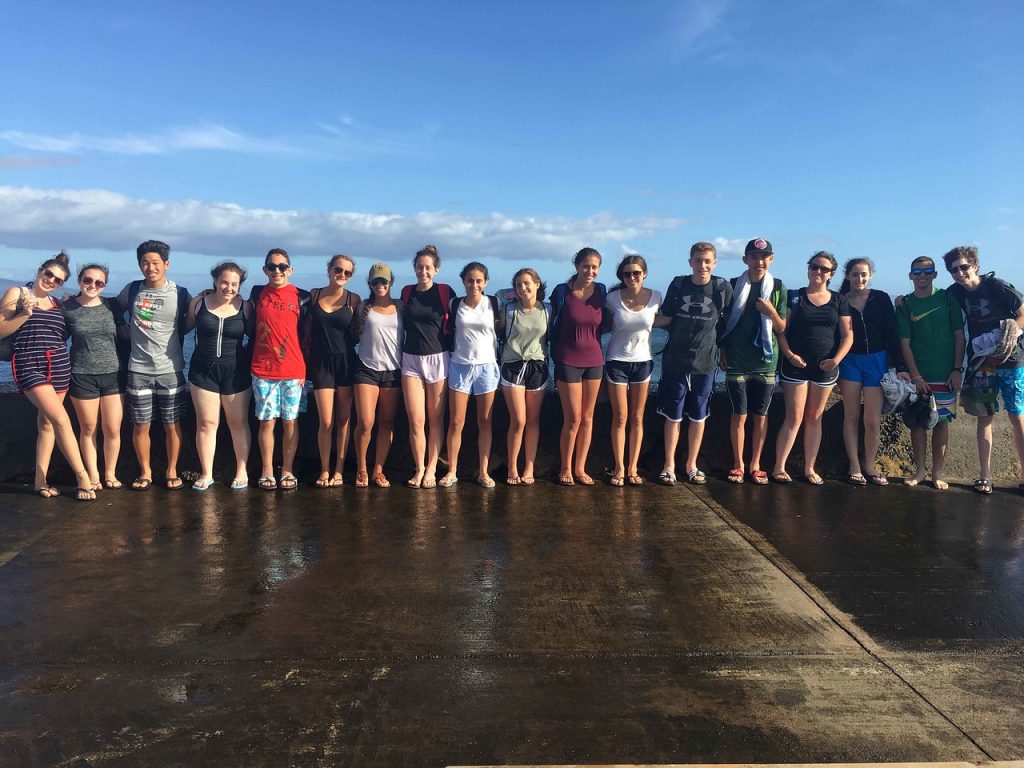 We began our service at Sugar Beach, where we picked up pieces of plastic, cans, and any other trash we could find. We were determined to make a difference so we tirelessly walked up and down the beach, cleaning up the dunes, sand, and shoreline. Jay and Ray were beyond impressed with how much trash we collected and our ability to power through with such strength and commitment. We then hopped into the water to cool down and enjoy our surroundings before heading to the valley for another swim in the river.
Our second day with Jay and Ray was spontaneous and adventurous, and it began with a moving chant in a native tongue. After that, we headed to Twin Falls to work on clearing some trails, paths, and even a fire pit. We jumped at the opportunity to take a break and refresh with a swim by the waterfalls. Following this, Jay and Ray provided flavorful and juicy pineapple and sugarcane from the surrounding farm, and we made our way back to the area we had just cleared. We set up a bonfire, laughed, and sang. Jay showed us one of Hawaii's native snakes, and Ray told us folk stories about Hawaiian ancestry and culture. This experience was a really great one for our group, as we all got a deeper understanding of Hawaiian culture.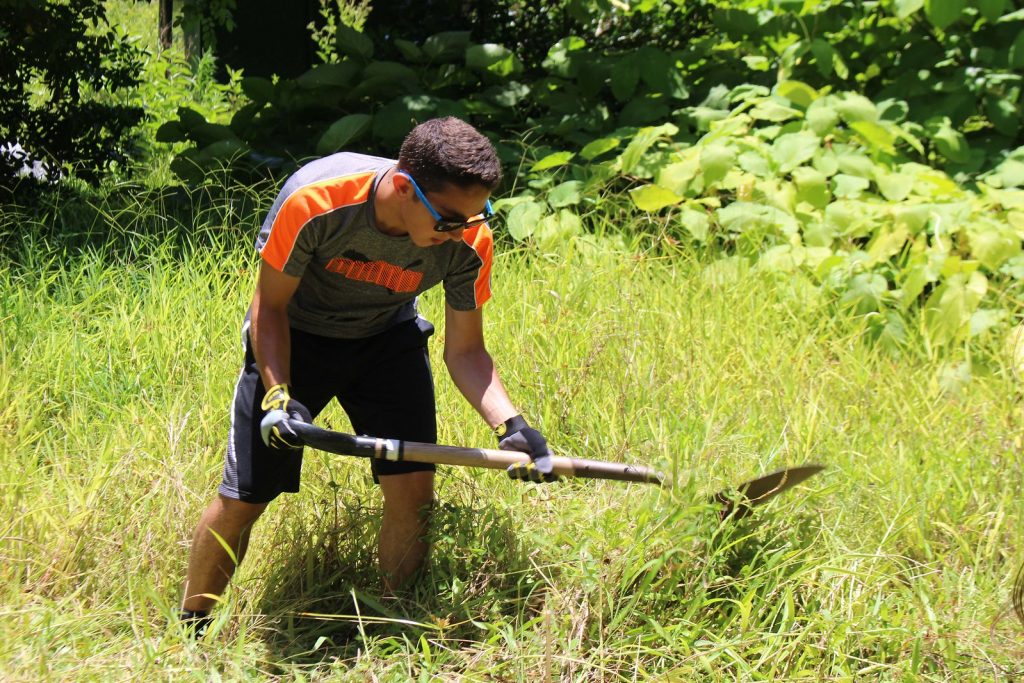 After a few days of rewarding service, we were excited to relax and rest at a beach in Kihei where we learned how to surf. After a quick land lesson on how to paddle, stand, and balance on the board, we got right into it. The instructors initially gave us a little push to catch the wave, but we picked up the sport in no time! A couple of us even found surfing to be easy and can't wait for the chance to go again sometime! Later, we had a hula instructor come to our hotel and teach us different moves that told a story about Pele, the fire Goddess. We made our own lei out of tea leaves and, as we shredded each strand, we shared our dreams with each other, in order to put personal meaning into these significant necklaces.
Until Next Time,
The Westcoast Blogger
Do you want to make a difference? Volunteer with our 18-day Hawaii community service program, for an incredible opportunity to explore its islands, its people and its culture.