Our adventure in Alaska continued with a trip to the Alaskan Conservation Center. The first animal we saw there was a baby black ear, who was rolling and tumbling around to get food from the staff. We also saw elk, moose, a porcupine and a brown bear. As we watched the brown bear, it stood up and grabbed a tree that was at least 7ft tall! It was an incredible site that we will not forget.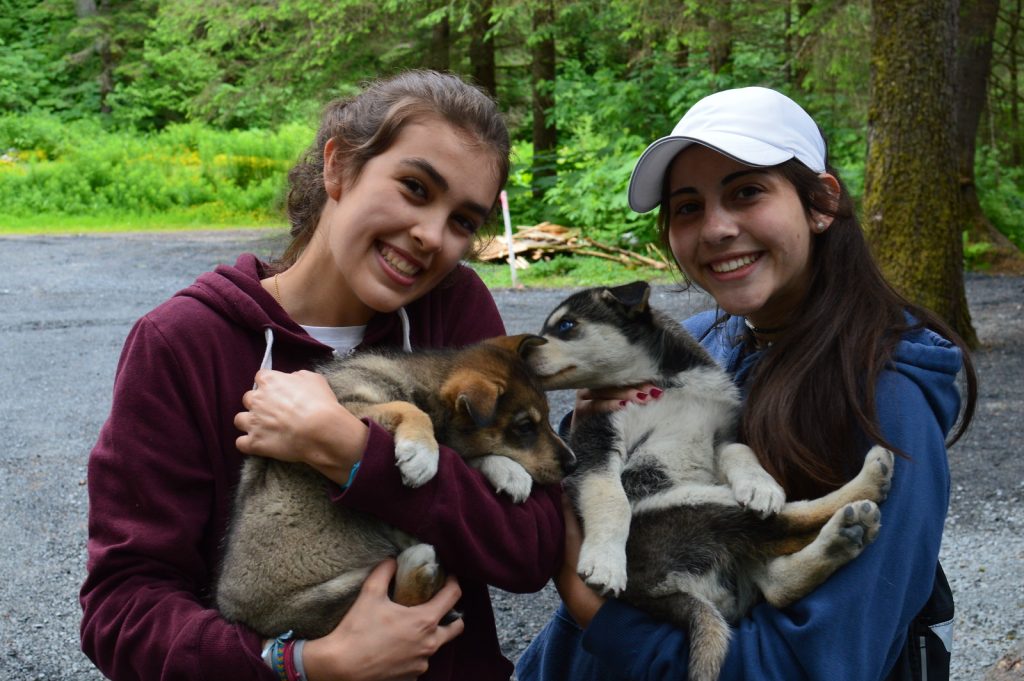 That evening, we arrived at the Hutch B&B where we had a bonfire with s'mores and played some lawn games and sports. There were footballs being tossed, Frisbees being thrown and soccer balls being kicked. Everyone enjoyed the beautiful weather and new location before turning in for the evening.
The next day, we had a relaxing morning before heading to Exit Glacier National Park. We took in the majestic glacier as we walked through the park and played a game where we tried, as a group, to count to 20. Easy, right? But we couldn't tell or signal each other to talk, and only one person could talk at a time. If two people say a number at the same time, or repeat a number, we start over. With lots of laughs we were only able to make it to 15, but hopefully we'll hit 20 before the trip ends!
That afternoon, we went to the Alaskan Sea Life Center where we had a class on how to dissect a squid! We learned so much information about the squid – for example, did you know that it has three hearts? Neither did we! Following a quick lesson, the dissection began. Some of our trip members were absolute pros, examining the eyes and various other parts of the squid. After the dissection, we walked through the sea life center and saw a baby walrus! It was the first time any of us had seen one.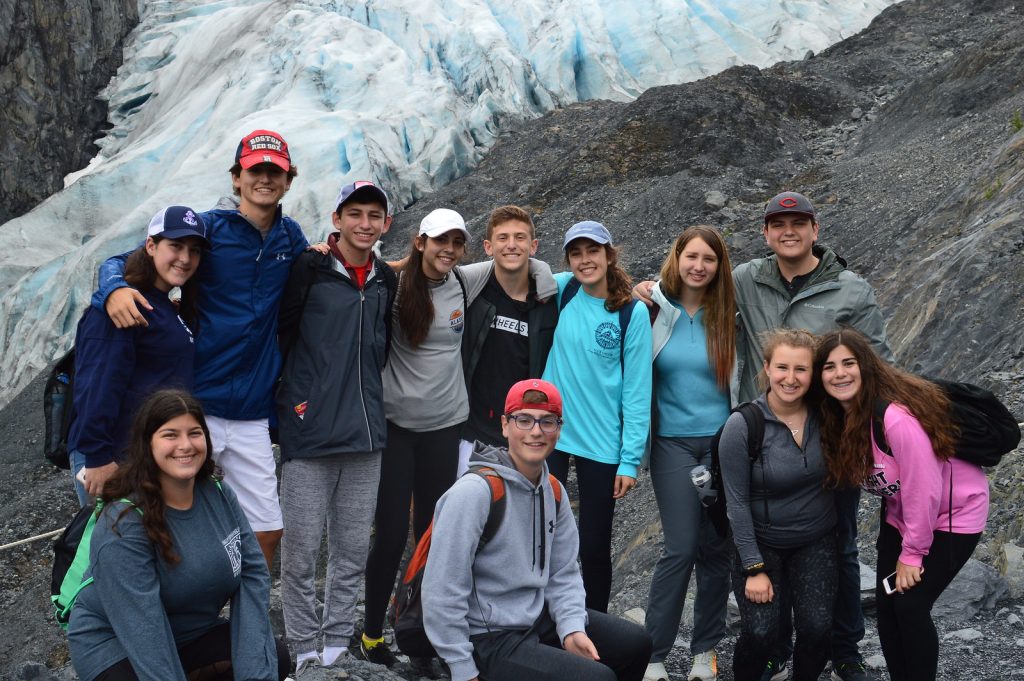 Our last day in Alaska was an exciting one where we started out with kayaking on Resurrection Bay. It was a workout and a fun experience for everyone! We finished the day by going to the kennel of an Iditarod Champion. There, we were pulled on a cart by some of the best sled dogs and played with some six-week-old puppies! We held and took pictures with the puppies, which was the highlight of everyone's day.
At our final dinner in Alaska, we toasted to the end of our Alaskan Adventure. It's hard to believe all we've accomplished! White water rafting, making so many memorable bonds at the Boys and Girls Club, an inexhaustible number of laughs, and holding the most adorable puppies, to name a few. We're now headed to Seattle and can't wait for the next chapter of this trip!
Until Next Time,
The Westcoast Blogger
Always wanted to visit Alaska? Be a part of this 24-day community service program for high school students and travel to Hawaii & Alaska for a one-of-a-kind experience.