It's been an amazing week of travel for us! Since our last update, we've been on two flights, crossed one international border, and been enjoying the adventure activities and vista views of Whistler Mountain Resort.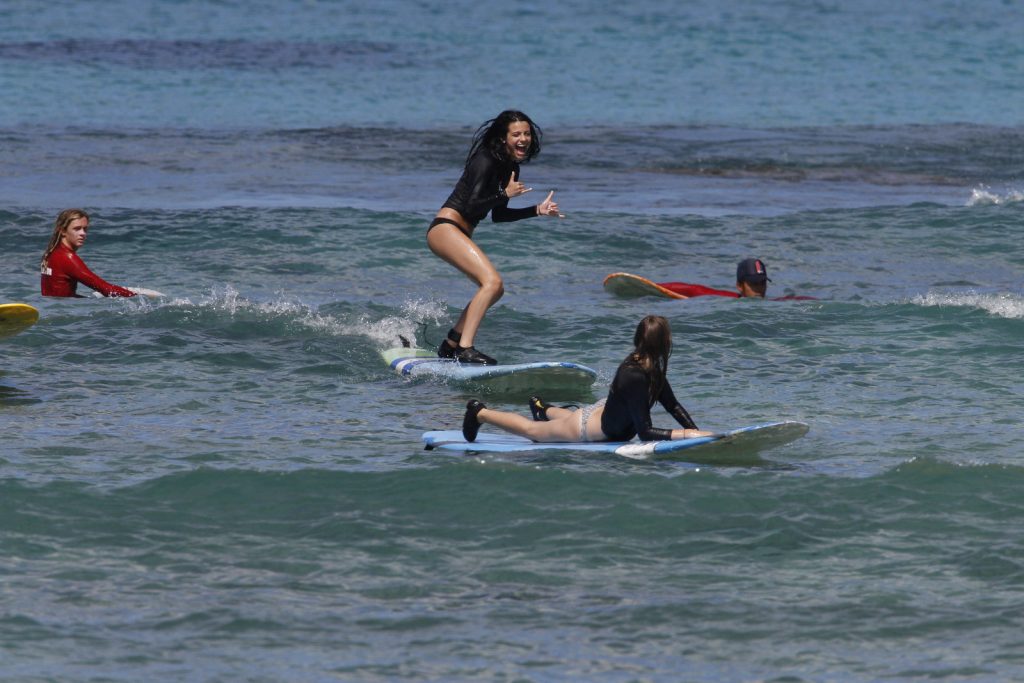 Our last few days in Hawaii consisted of unreal weather, sea turtles, and ocean activities. We amazingly ran into the voice actress of Disney's Moana, Auli'i Cravalho, and USA Olympic gold medalist Simone Biles! Besides our celebrity sighting, our last days in Hawaii was filled with exciting activities and draw-dropping sights.
Everyone was able to catch some gnarly waves as we surfed the Waikiki beach, and at night we carved up the ice at a local skating rink. It was a day filled with trying new things and finding out that we're capable of things we've never done before! We also hiked up to the top of the extinct Diamond Head Volcano to take in the beauty of Honolulu. Although it looked daunting, we all agreed that the view was worth the effort as the world looked so small and peaceful below. Next, it was onto the Dole Pineapple Plantation to learn the official method of pineapple cutting, traverse the maze, and indulge in the amazing Dole whipped pineapple ice cream. After our fill of pineapple, we went back to the Waikiki strip for some dinner. That wasn't enough Waikiki action for us, though, and we headed back to the beach in the morning to canoe the waves and soak up the sun.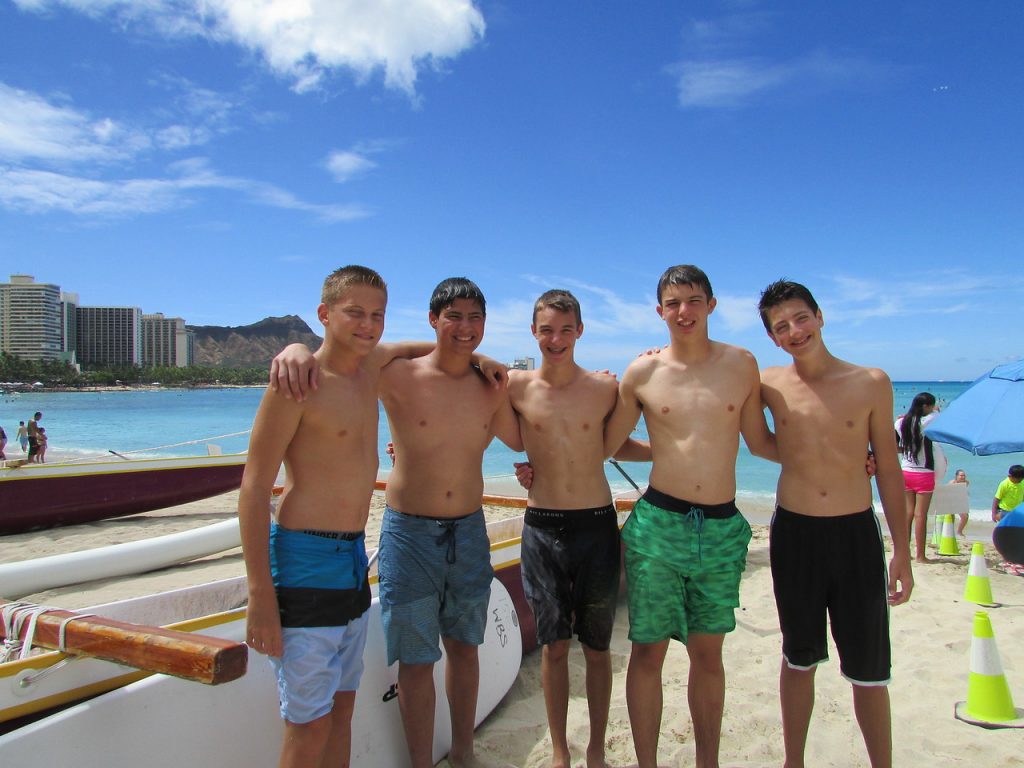 The next day, we went to the Pearl Harbor memorial where we reflected and learned about one of the most important historical events in American history. It was an unforgettable experience, and many trip members remarked that seeing the remains of USS Arizona added to what they had learned in school and made history came alive. Pearl Harbor was our last stop in Hawaii, and then it was time to get on a plane and head north to Canada.
With Hawaii in our rear-view mirror, we were all looking forward to what Vancouver, Whistler, and Seattle had in store for us before we boarded our cruise. We arrived in Vancouver early in the morning, and enjoyed a classic breakfast at the famous Tim Horton's, a staple of every Canadian's diet. We checked into the amazing dorms at the University of British Columbia, and for many of us it was the first time staying in a college dorm. We finished our first night in Canada eating at the university dining hall and swimming in its state-of-the-art aquatics center.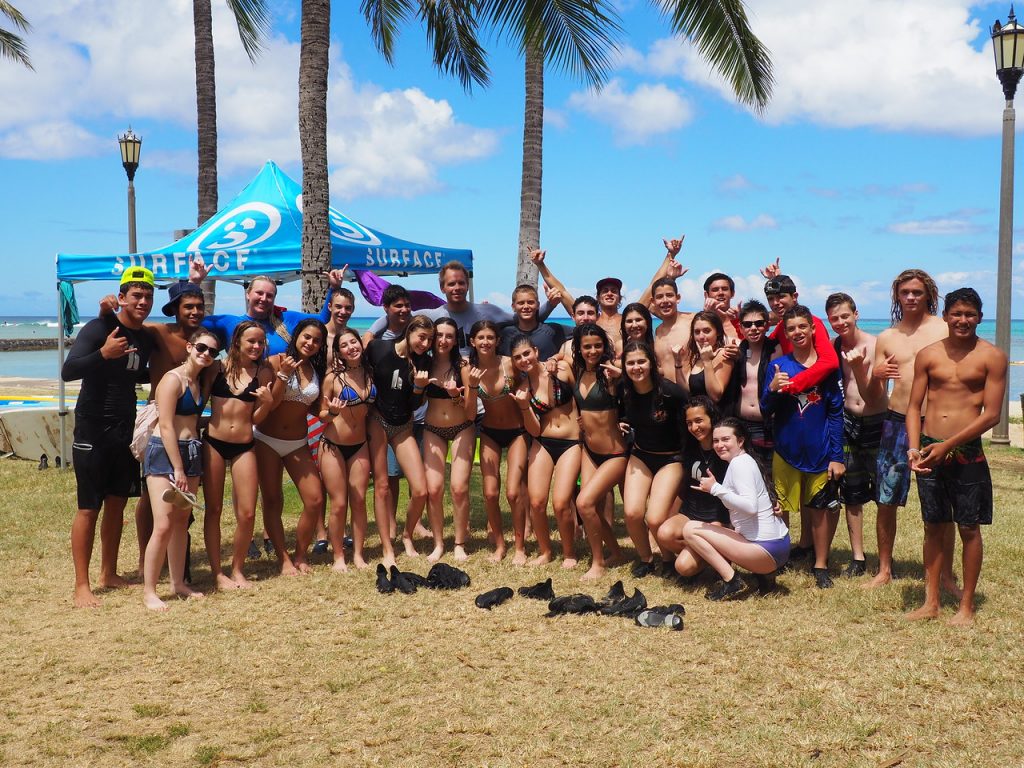 Vancouver offered some fun activities like a tandem biking tour of Stanley Park, traveling approximately 6 miles (or 10 kilometers in Canada). We biked along the waterfront to take in amazing views of Vancouver. For lunch, we were off to Kitsilano Beach where we enjoyed the quaint shops and watched boats float by. Dinner was in downtown Vancouver with plenty of time to walk around and take in the city, and we finished our night with a workout boot camp ran by the UBC athletic trainers.
We are really enjoying our time in Whistler and will fill you in about it soon! It's been an unforgettable trip so far, and with so much in store, we'll continue to make memories that will last a lifetime!
Until Next Time,
The Westcoast Blogger
Have you always wanted to explore islands and hike volcanoes in Hawaii? Check out our 27-day Hawaii and Alaska trip of a lifetime!