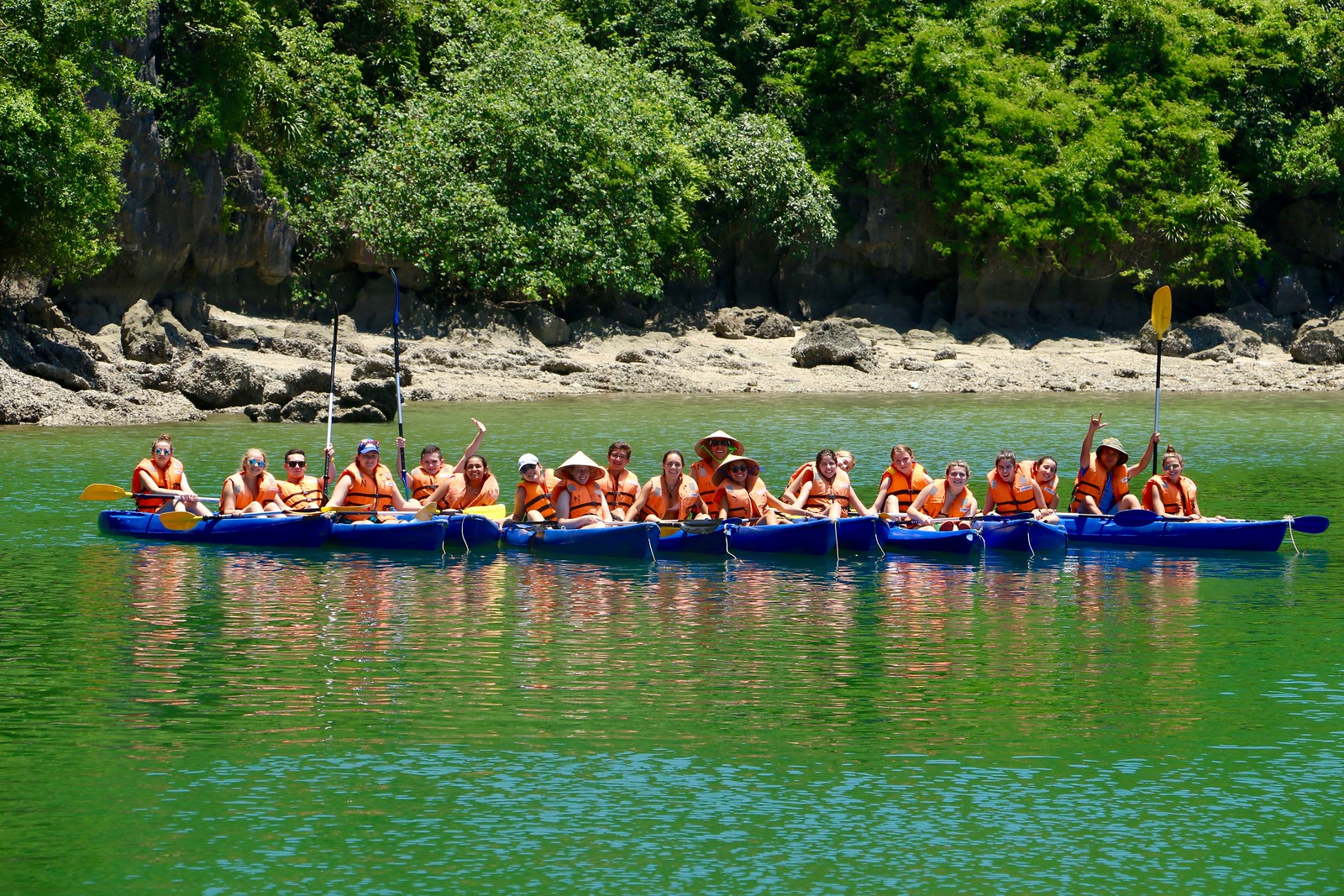 Xin Chao (hello) from Vietnam! As we approach the halfway point of our trip, there is so much we have experienced and explored together. As our days in Hanoi came to an end we continued our adventures in Halong Bay. After playing a few bus games like the Bachelor and Name That Tune, we stopped for lunch in the countryside of Hanoi. Once we arrived at Halong Bay our first stop was the beach, where we appreciated some fun in the sun and dinner, and the new TMOD (trip member of the day) was appointed, Eden! Following our dinner we headed off to Sun World where we rode the world's largest cable car overlooking the city, as well as, a Ferris wheel. Some may describe it as the Las Vegas of Southeast Asia. It was truly a wonderful experience to see the sights at night.
The next morning we started our day off on a beautiful boat tour of the large limestone caves of Halong Bay. Fun fact, the movie King Kong was actually filmed in that exact location. Then we hiked one of the oldest caves, went kayaking, and enjoyed a delicious fresh seafood lunch on our boat. After two wonderful and activity-packed days in Halong Bay, we were off to our next destination Hoi An via an overnight train. Some would describe the train ride as a once in a lifetime experience, and we all managed to get some sleep while the countryside passed by our windows.
When we arrived to meet our new guide Hue, we said goodbye to our first local guide Viet, and we visited the Imperial City and Lady Pagoda on a day tour. These two very holy places are where locals come to pray for happiness and strength. After a final drive, we made it to Hoi An, where we cruised the markets amid "the city of lights", enjoyed our dinner, and played a very heated game of Mafia!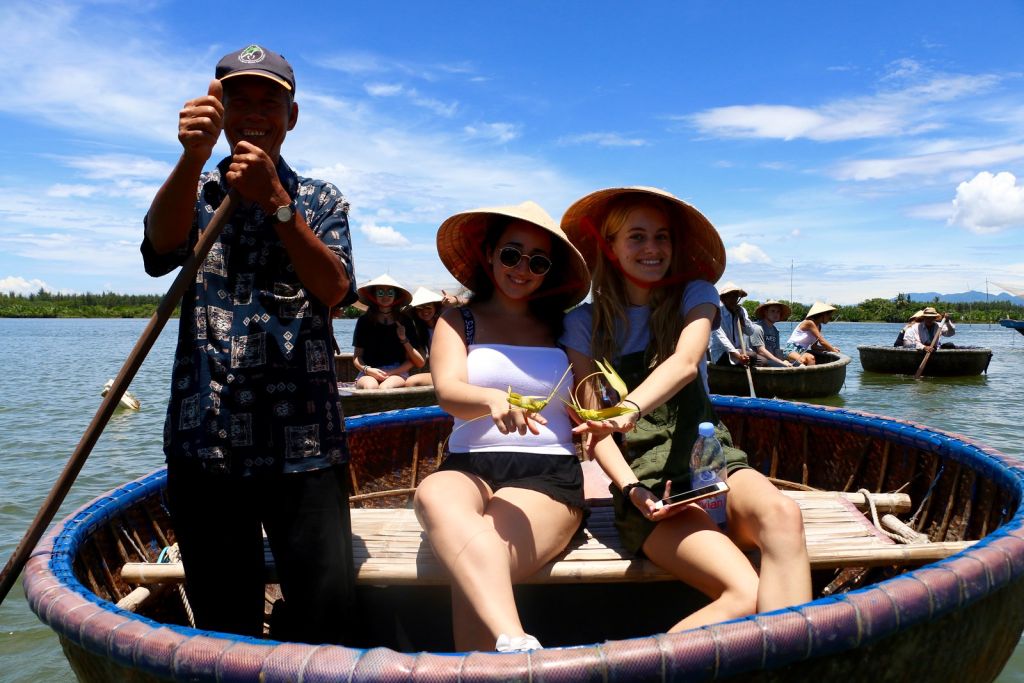 We are excited to be in Hoi An! On our first full day here, we made our own lanterns, along with local artists, and took a tour of the river in coconut boats. We were given handmade hats and rings by our boat captains, and had a dance party in the middle of the river. Some of us even caught some small crabs while fishing! After lunch, we enjoyed cooling off and playing games at our hotel pool after a fun and eventful day.
Until our next update, Hen gap l'ai (see you later) and Tam biet (goodbye) from Vietnam!
The Westcoast Blogger
Having dreams about Halong Bay? Read more about our 21-day Vietnam Community Service opportunity!