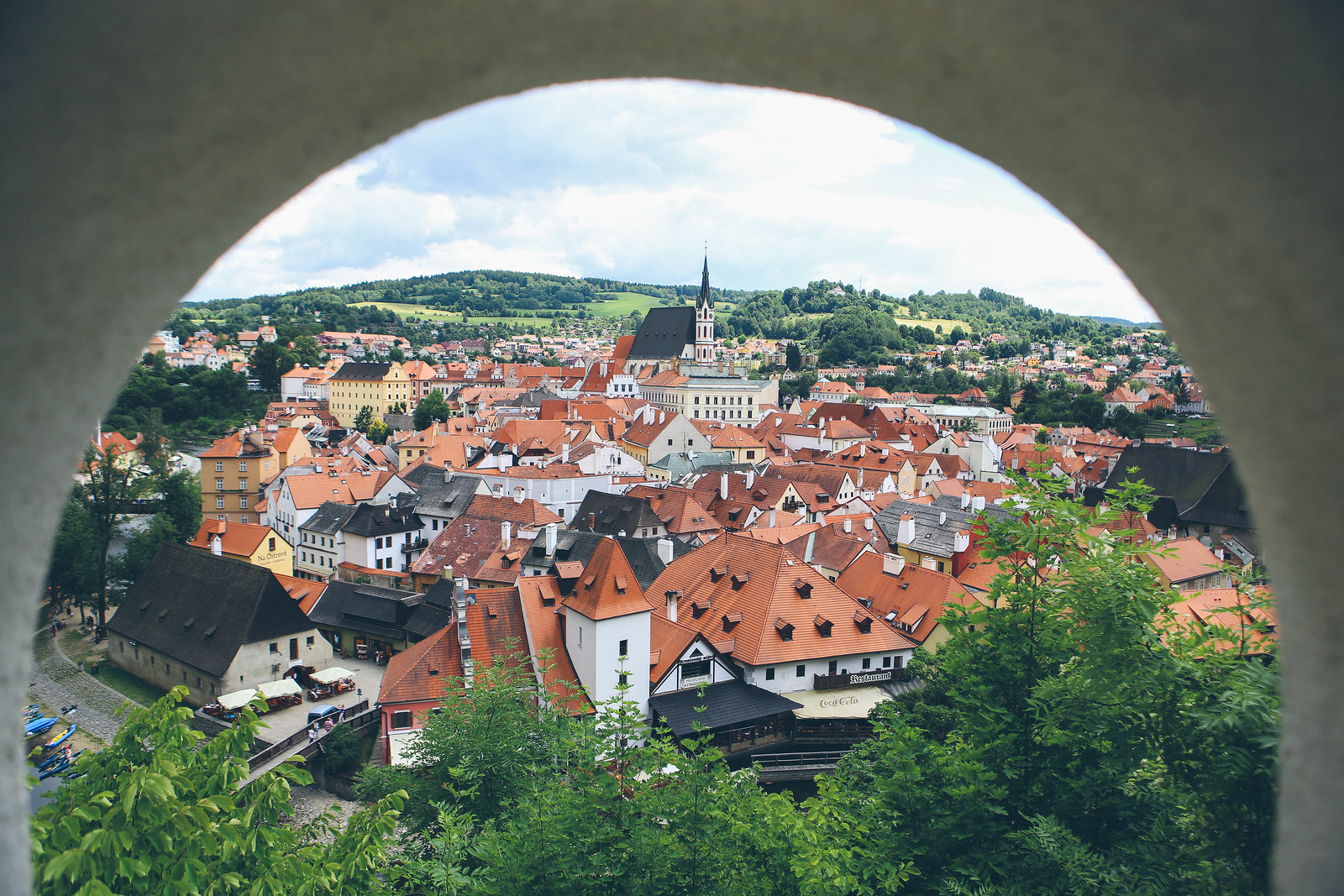 What an amazing whirlwind it's been…in the past 10 days we've been to 3 different countries and experienced so many new adventures.
After leaving Prague, we stopped en route to Vienna in Cesky Krumlov, a majestic town situated around a castle. It felt like we stepped back in time as we walked the castle walls, found some local food, and took in the views.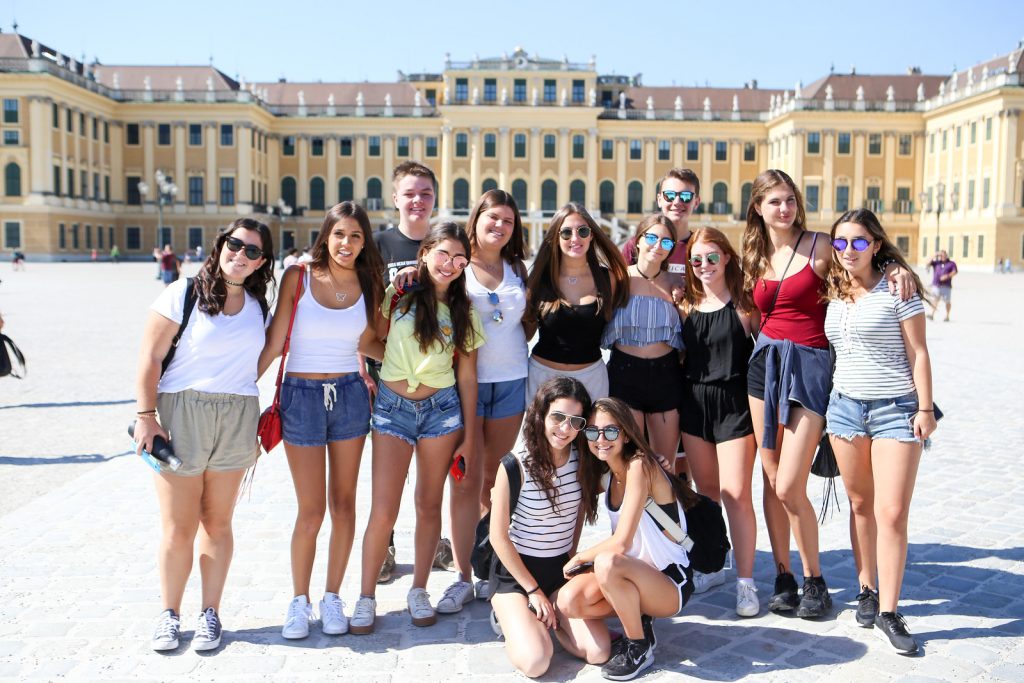 Once we arrived in Vienna, we hit the streets and together had our first Austrian schnitzel – yum! We played some after dinner games and ended up singing on the steps of the Opera House while we had some gelato and fresh fruit before calling it a night.
The next day was a jam-packed Austrian adventure for Charlie's birthday. She got to play princess as we toured the famous Schonbrunn palace and frolicked in the gardens, slowly making our way to the view point for photos of the Vienna skyline. Lunch at the Naschmarket finished off with the freshest peaches imaginable to fuel us up before our bike tour. We were able to explore the city like the locals and hit all the major spots. The day finished with an evening at the amazing Prater amusement park. Some were daring enough to try the roller coasters while others played games and we all finally met up to ride the oldest Ferris wheel (120 years) in the world, while enjoying some birthday cake.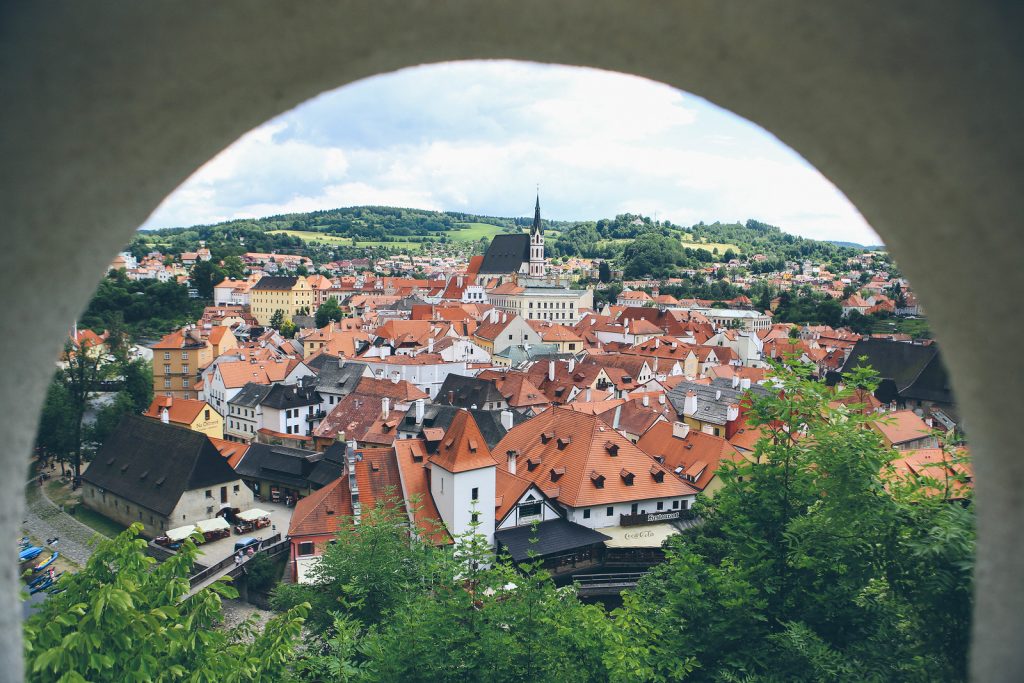 Although sad to leave Vienna, we were all in awe as we checked into Lake Bled. Slovenia. Wow! Words cannot describe how breathtaking the view was even from our hotel balconies. Right away, we went to the lake to hang out and swim, then had an amazing dinner watching the sunset over the lake.
The next few days were filled with excitement: alpine sliding down a mountain, boating across the lake, exploring caves and canoeing in the National Park. But nothing was as exciting as our Canyoning adventure. Luckily, it happened to be Kenzie's birthday and we all faced our fears together as we repelled down canyons and zip lined across the forest. We then had a cozy PJ party for Kenzie, watching her favorite movie while enjoying snacks.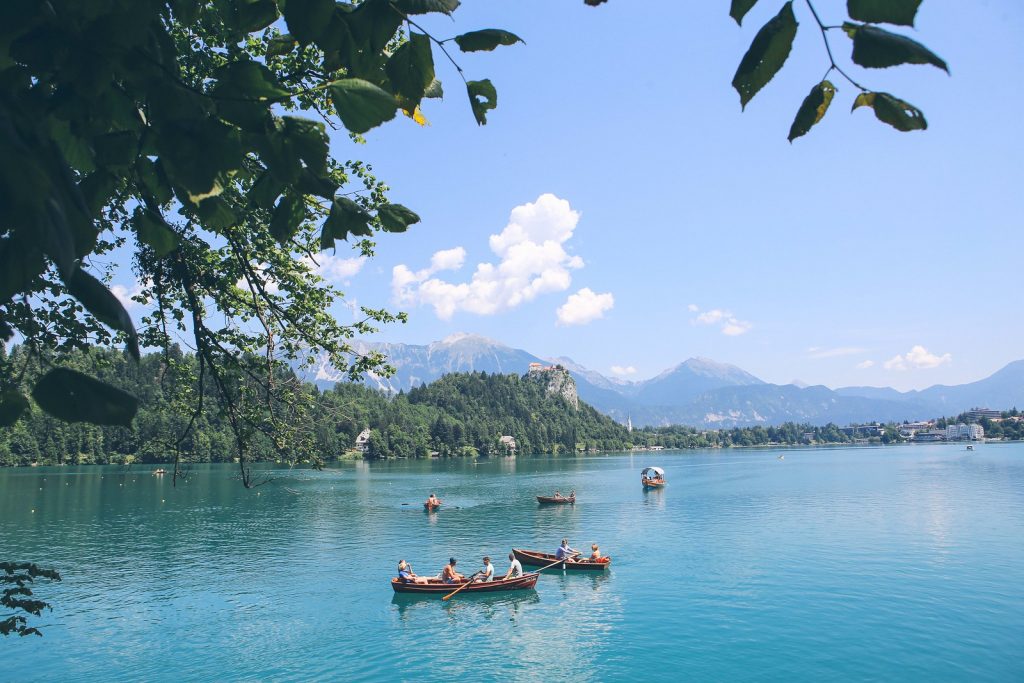 After spending last night in the capital city of Ljubljana, where we had a traditional Slovenian meal, we realize we only have one week left and we're determined to make the most of every day in Croatia! Stay tuned!
Until Next Time,
The Westcoast Blogger
Have you always wanted to step back in time to explore old European culture? Check out our 18-day tour through Austria, Croatia, Slovenia, and the Czech Republic for a cultural experience you'll never forget!