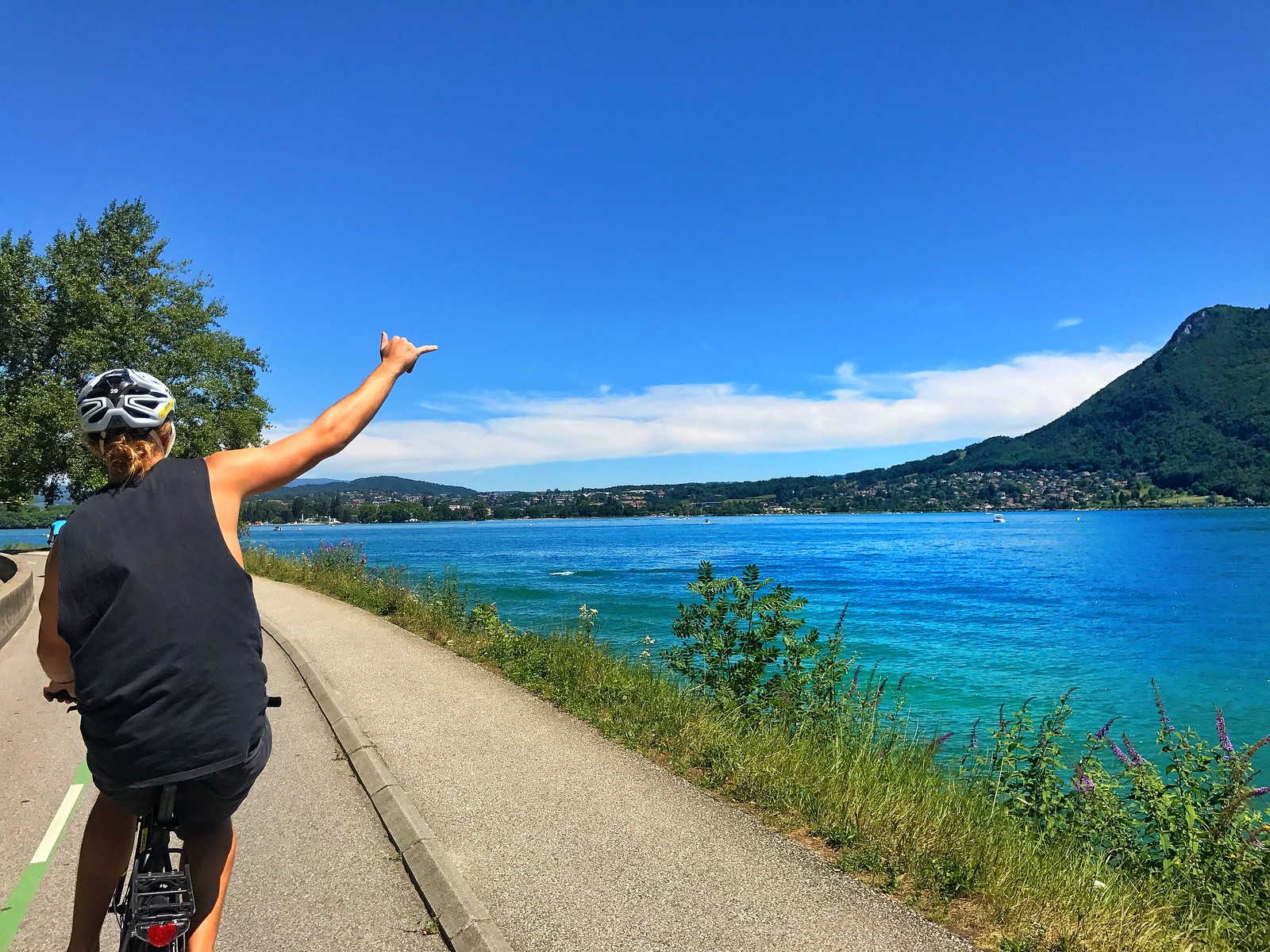 French Alps, clear waters, blue skies – these are all of the simple, yet breathtaking, elements of nature that can be found here in Annecy, France.  Our group was able to capture stunning photos of these and more through some adventurous activities!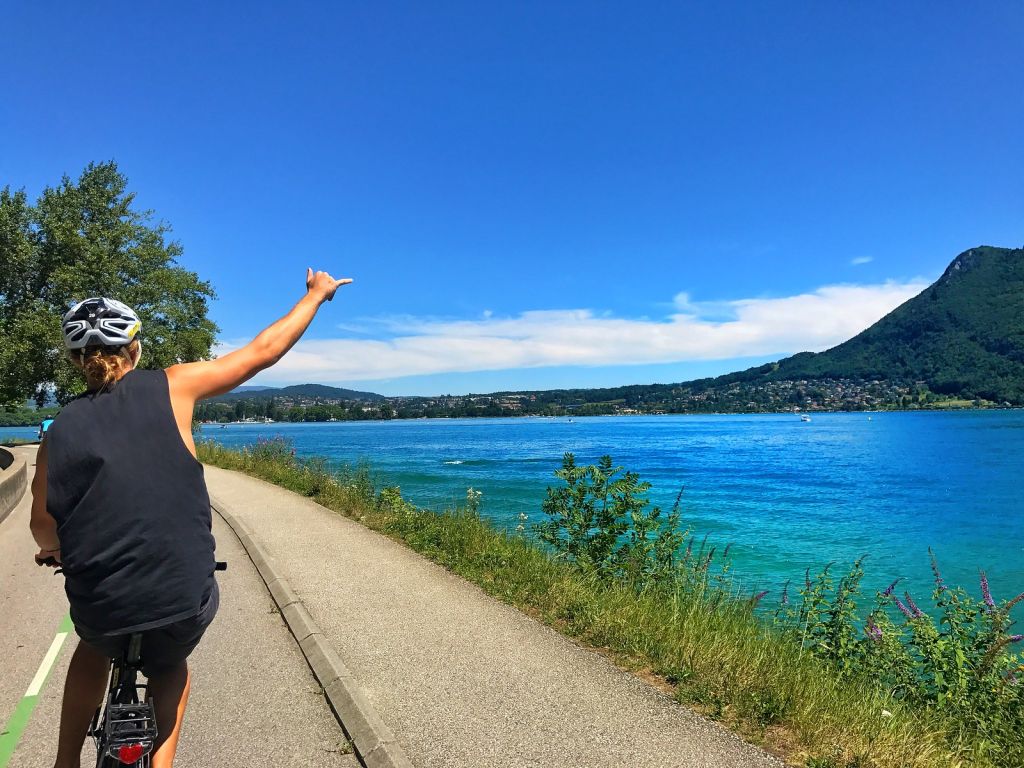 We kicked off our first full day in Annecy with a scenic bike ride. We were all amped up, with some members expressing that it was one of the most beautiful bike rides they've ever taken. After a stroll down the streets of Annecy, we headed to cool off at the plage de l'Imperial. We all especially enjoyed laughing as we went down a big slide that shot us into the lake.
A highlight of our evening out in Annecy was the "trade" game. Trip members were provided with either a pen or pencil and were instructed to trade it up for other items. Some of the fun items they came back with were: coasters with the map of Annecy on it, roses, and a local bus ticket. Everyone was laughing as they tried to converse with the locals.
A sentimental ending to our time in Annecy came when Jamie (our trip director) did a heartfelt reading of a poem called the "Dash." We reflected on how we wanted to spend our "dash" (or lifetime). After that, we had some more team-bonding activities, as we all shared the qualities we enjoyed about one another; making us laugh, teaching us something new, and treating us kindly were especially popular.  The time has come to say au revoir to France (for now).
A bus, a train, and some walking landed us in one of the cutest ski resorts: Zermatt, Switzerland. The Hotel National was a perfect place to lodge, as we were surrounded by the Swiss Alps.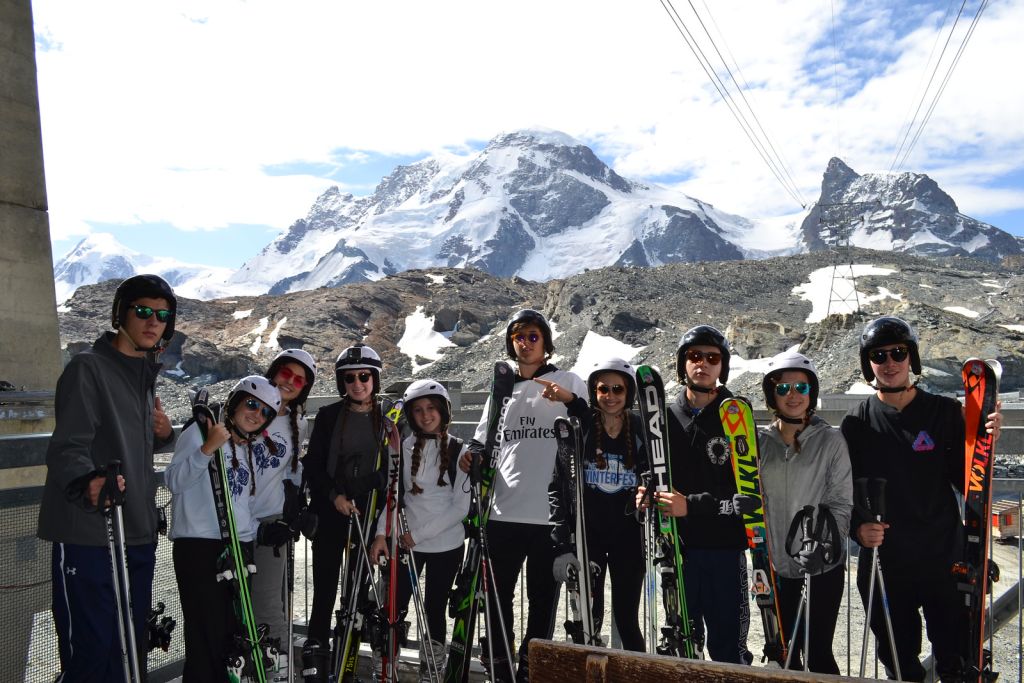 Rise and Shine! Ten skilled skiers and snowboarders woke up bright and early to hit the slopes of these breathtaking mountains. The rest of us got to sleep in, and get a taste of the Swiss snow by taking a gondola ride up to the lookout of the mighty Matterhorn. After that, it was dinner and dancing at the disco before we had to say Auf Wiedersehen to the Swiss Alps.
We started celebrating Lindsey L.'s birthday by singing her 'happy birthday' at the train station in Zermatt and she blew out her candle at dessert later that night. Post-gelato, we played "touch someone who," where Jamie would read statements like,  "touch someone who inspires you." After this meaningful bonding activity, we all got our 'burn bracelets;' these are made by using a spoon and a spool of fisherman thread to burn together the strands, in order to symbolize the melting of our group into a family.
Ciao from Italy! Stay tuned for more!
Until Next Time,
The Westcoast Blogger
Are you interested in exploring France, Switzerland, and Italy, and even more European countries? Check out our European Discovery 22-day and 30-day tours!