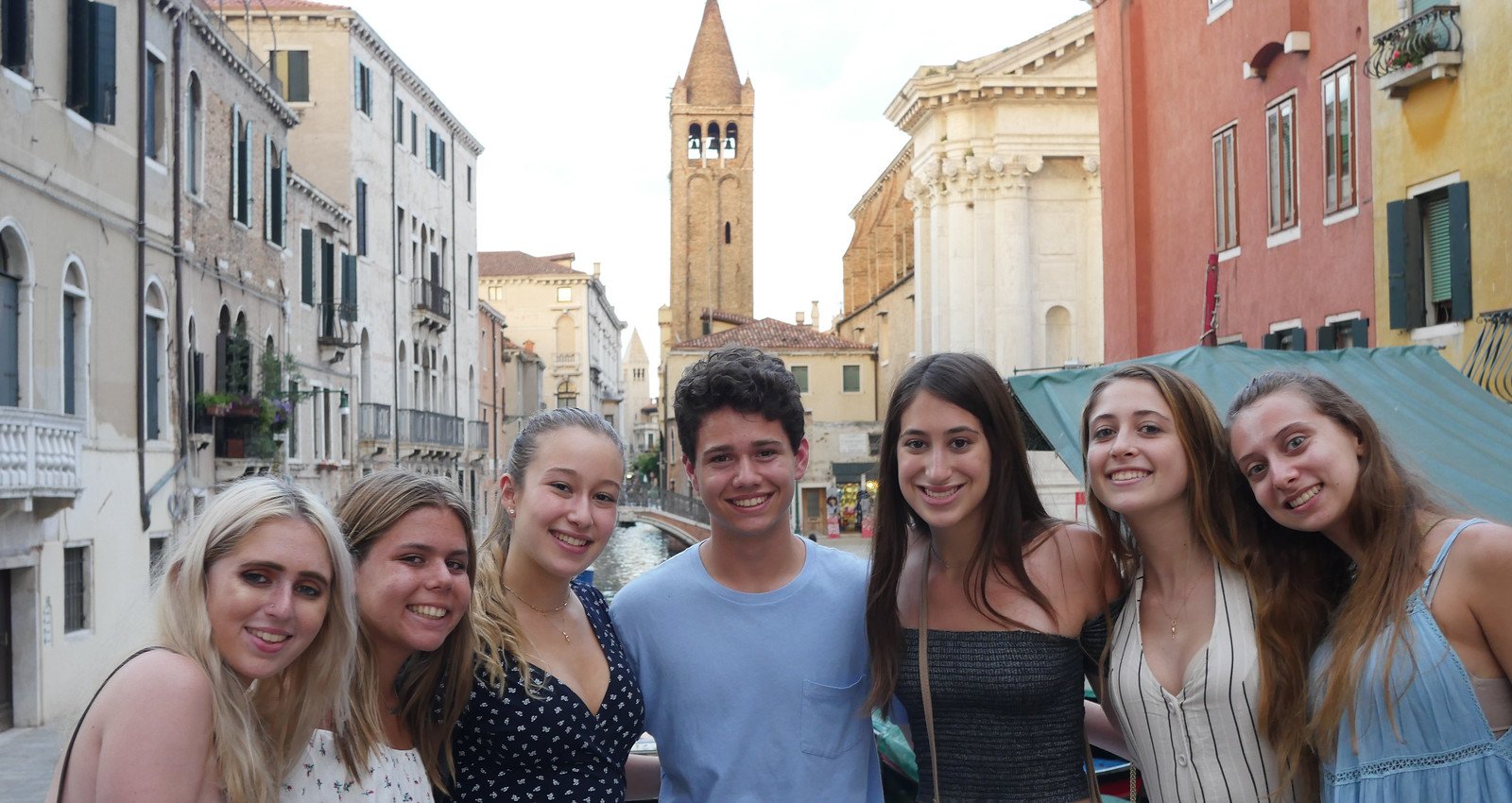 Ciao again! Oh how time has flown! We are now almost at the end of our time in Florence, and looking back at an amazing final week both in and out of the city.
We just had a big weekend as we took our first overnight trip away from Florence to Venice! We traveled by bus, boat, and foot to arrive in the famous city where our group was taken aback by the beauty of the city's canals and car-free streets. Being as photogenic as it is, many of us took some free time to wander with our cameras, ready to capture all the sites before regrouping for a unique Venetian experience: a gondola ride. Drifting through Venice's narrow canals is truly a bucket list experience and one of our highlights of the weekend.
We explored Venice's old Jewish ghetto, museum, and synagogues with our guide Paulo before moving on to a Murano glass workshop. There we saw a demonstration where a craftsman molded a horse out of glass right in front of us! Our memories of the famous Rialto bridge and San Marco Square will always be remembered. It was an amazing weekend away before we came home to finish up our courses in Florence.
Our International Business students went on field trips to the Gucci Gardens museum and Mercato Centrale to visit a local cheese shop owner. They concluded their college experience by giving their own presentations covering business management techniques and surprised Professor Nannini with a small gift of chocolates for being such a great instructor over the past few weeks!  Such a thoughtful bunch of kids.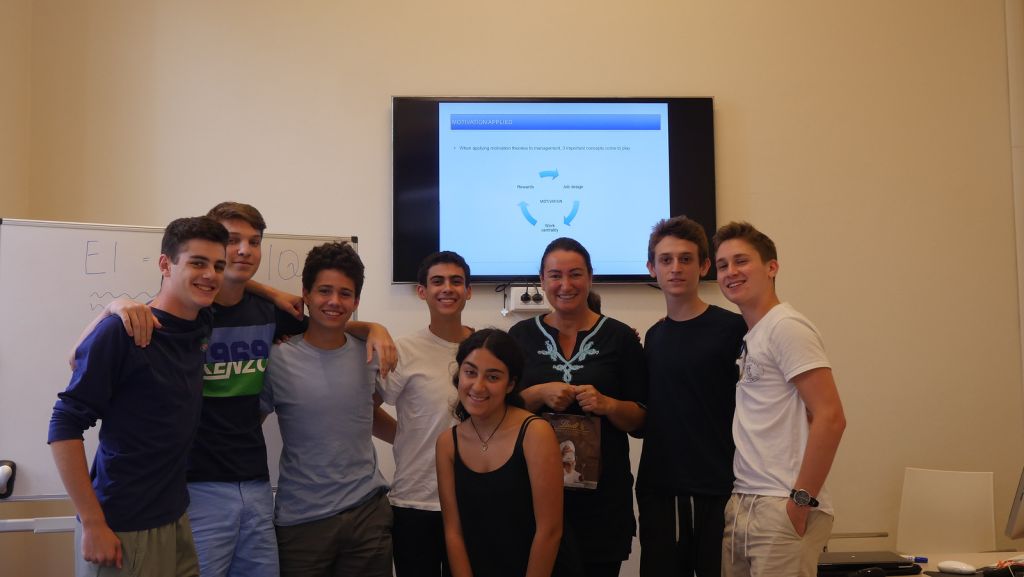 The cooking class finished with a second food tour to some local favorites like sandwich shop I Fratellini, as well as, made pizza as their last dish of the class. The students now know how to prepare a great number of dishes to share with their families back at home.  They were all also given an apron from the cooking school as a small souvenir of their time at the university!
Our Italian language students had a productive final school week as well, studying for a final presentation and exam to obtain their college credit from the course. They all performed well  and very much impressed instructor Francesca, who says she will miss her WCC class after their three weeks together.
This week has been full of making some last memories of Florence: trying those special once-in-a-lifetime restaurants, revisiting old favorites like Rooster Cafe and Gusta Pizza, checking out some last minute sites like the Boboli Gardens, and (of course) plenty of gelato. A few students also hit up Space Electronic Dance Club for a second night this week after enjoying the festivities on the Fourth of July so much.
Some of our final workshops gave all students a chance at making fresh pasta (the cooking students are already experts now), as well as, a visit to the Museo del Calcio at the training centre for the Italian national soccer team. We were lucky enough to get special access to the training facilities where we shared a room with some of the top coaches in the world and got to see the actual World Cup trophy from Italy's victory in 2006.
The week concluded with a small graduation ceremony at our residence congratulating all of our students on the successful completion of their respective courses.
Our 21-day friends leave us in Florence and we will miss them dearly.  The 21-day students are heading to the Amalfi Coast (Sorrento, Positano and Capri) for some well-earned fun in the sun to start our last week in Italy before our Rome finale. We can't believe how fast this program is going! Ciao for now!
The Westcoast Blogger
Want to find out about how you can study in Florence? Feel free to read about our 21-day and 28-day Pre-College Enrichment opportunities!