We cannot believe we've already been in Firenze for over a week!
On Wednesday morning, the whole group went on a food tour of the city. We walked to a local market and participated in a tasting at one of the stands, where we had the chance to learn about and try different balsamic vinegars and olive oils. We also tasted two different types of Pecorino cheese (a Florentine specialty) with truffle honey, and a tomato topping. On a sweeter note, we also had fresh figs and strawberries with a chocolate balsamic glaze. Delicious! Of course, no food tour in Italy would be complete without a gelato stop, but we added a special spin to it by meeting with Vetulio Bondi, the president of the Florence gelato association. We learned more about this frozen treat and, of course, indulged in it ourselves. Many of us even tried Mr. Bondi's favorite flavor: Charcoal!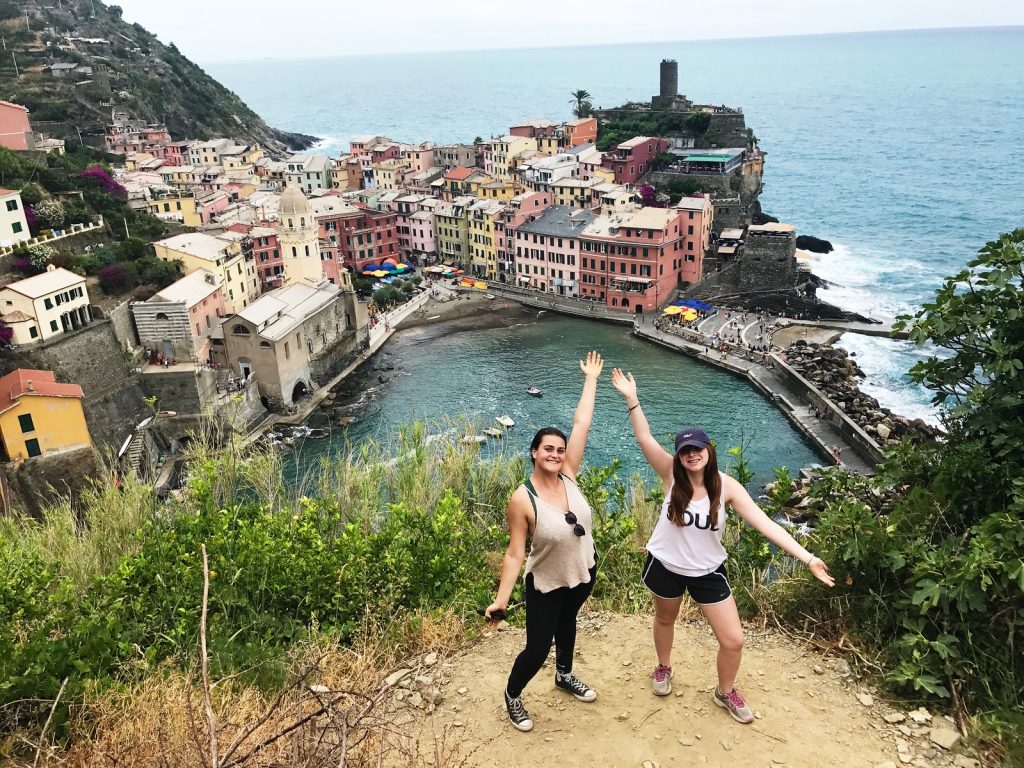 On Thursday morning, we headed to the Palazzo Medici – the house of the Strozzi's rival family. We had the chance to check out the different rooms and gardens, and we marveled at the luxury of the decor. We were particularly amazed by the ornate details and frescoes on the ceilings of various rooms.
As always, our afternoon began with classes:
 – In photography, students were happy to apply what they had been learning in class during their first outdoor excursion.
 – In cooking class, students made frittata and bruschetta, and learned about an Italian bread tradition to use in salads. A highlight from their class was the bread tasting they ended with… only in Italy!
 – In fashion class, students continued learning about different styles of hats and fasteners and are preparing their own designs!
– In art history, students explored different periods of architecture in Italy and compared ancient Greek, Roman and Medieval styles.
 – In Italian class, Brianna is making great progress – molto bene!
On Friday, we took a bus and train to Cinque Terre (which translates to five lands). These five adorable towns are well known for the colorful houses that line the cliffs on the coast. Everyone was eager to see it for themselves, and we were all blown away by how beautiful it was. Some students even decided to hike from one town to another and found some incredible views along the way, while others spent the afternoon enjoying the beach at Monterosso.
On Saturday, we traveled to San Gimignano for lunch. This town is one of the few fully-preserved medieval towns in Italy and features stunning views of the Tuscan countryside. It is also home to the best gelato in Italy and a four-time World Gelato champion.
Later, we traveled to Siena – Florence's biggest rival city in Tuscany – which is known for its 17 contrade (neighborhoods). Each neighborhood is associated with an animal or symbol and has its own flag, emblem and motto – all of which is tied to the region's religion and history. Twice a year, representatives from each neighborhood race on horseback at the Palio, and we had the chance to see the entire town prepare for the race! People paraded through town with their respective flags and eagerly waited for the horses to make an appearance at the pre-show.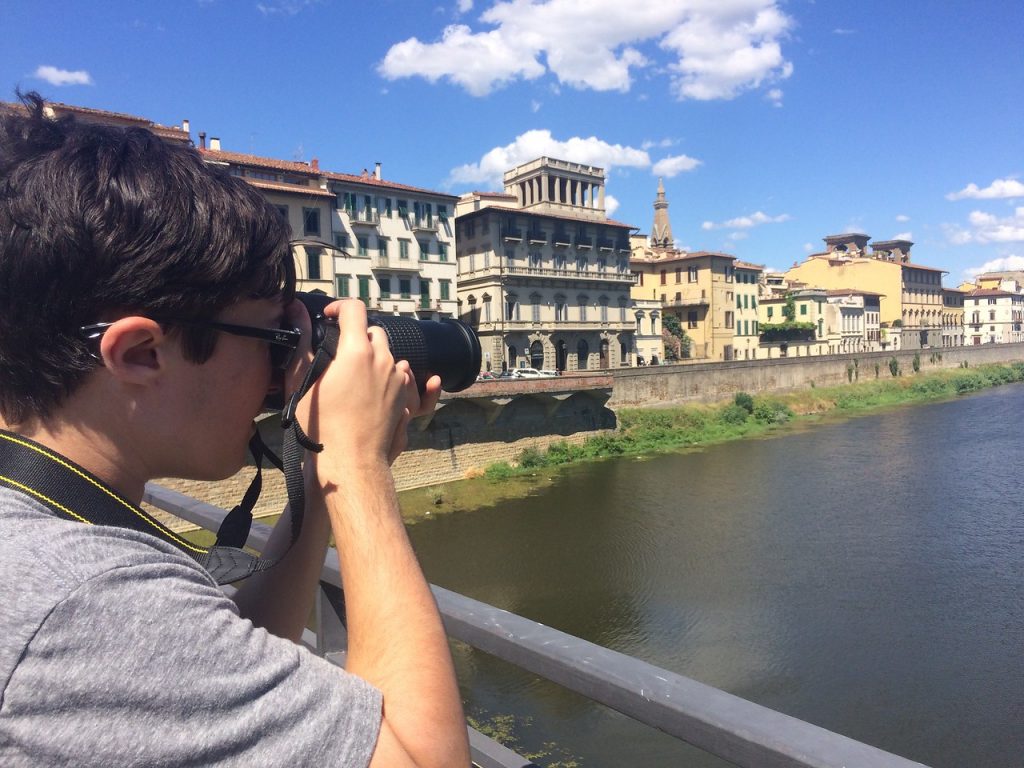 On Sunday, our college credit course students traveled to Pistoia and Prato as part of their university courses, where they learned about Prato's important role in the textile industry and visited the textile museum. After that, they had the chance to check out a historic castle that has now been converted into an outdoor movie theatre, and visited both the Cattedrale di san Zeno and the church of San Giovanni.
Students who didn't go on these field trips spent a relaxing day in Florence walking to and enjoying a large, beautiful park in the city. At the park, we spent the afternoon lying by the pool and enjoying the sun. Che bello!
On Monday morning, we took a fashion tour of Florence. We walked through the major shopping streets in the city and admired the beautiful window setups of some of fashion's biggest names. We learned that piazza della Republica, where we've been multiple times, was historically the main market square for people of various socioeconomic statuses. Our tour ended with a visit to the Salvatore Ferragamo museum, named after one of Italy's most famous designers who overcame his humble beginnings. The current exposition at the museum revolved around his return to Italy following the time he spent in California, and his journey aboard the Ocean liner Roma. We learned that Italian designers during the Mussolini regime were restricted to products and materials found nationally and therefore used a lot of cork and raffia in their pieces. We also saw the shift in fashion from longer dresses to shorter dresses and skirts, which allowed Ferragamo to create more intricate shoe designs and showcase them more easily. Finally, we learned that he played an important role in the creation of athletic wear for women and even got to see the first ever sports bra…designer, of course! After class, we laced up our running shoes for the short climb to the top of the Duomo! From there, we were able to enjoy some absolutely incredible views of Florence!
We really enjoyed our weekend excursions and have gotten into the swing of things in our classes.  We are also looking forward to the remainder of the week and to our upcoming weekend in Venice!
Hasta la proxima vez! Until next time!
The Westcoast Blogger
Interested in learning more about our Florence Pre-College Enrichment program? Check out the 21-day and 28-day programs to see what's right for you!