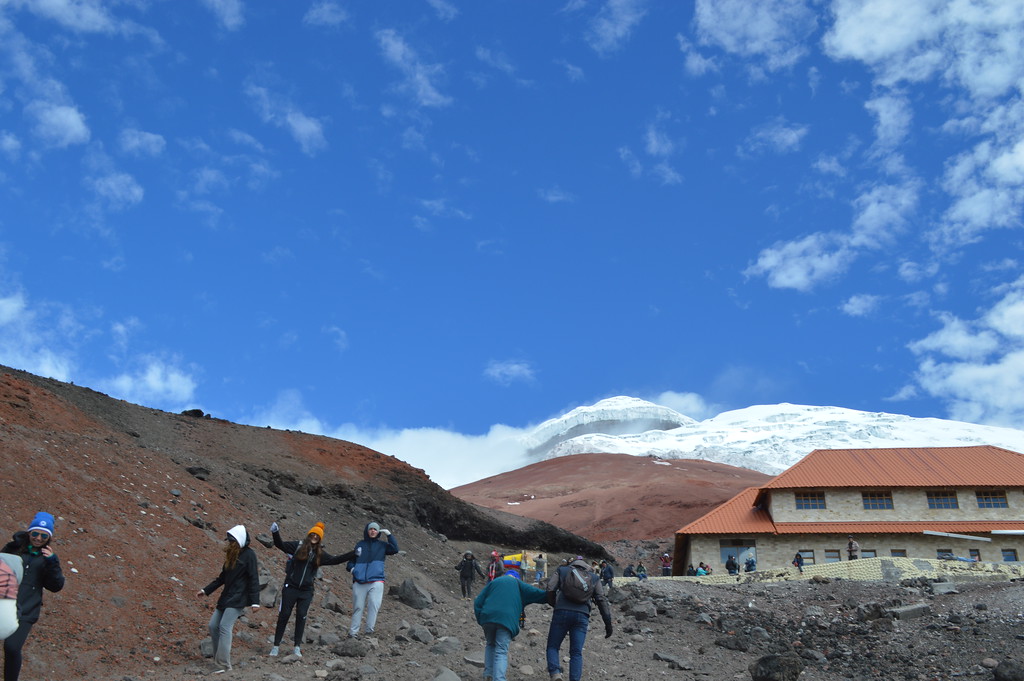 Buenos Dias from Ecuador!
It's been a great few days down here in the middle of the world. Moving away from Ecuador's capital, we traveled to the city of Latacunga, stopping on the way to hike the amazing Cotopaxi volcano, which is the highest active volcano inSouth America! The climb challenged us to push beyond our limits and the view from the top (and the warm hot chocolate) was beyond worth it!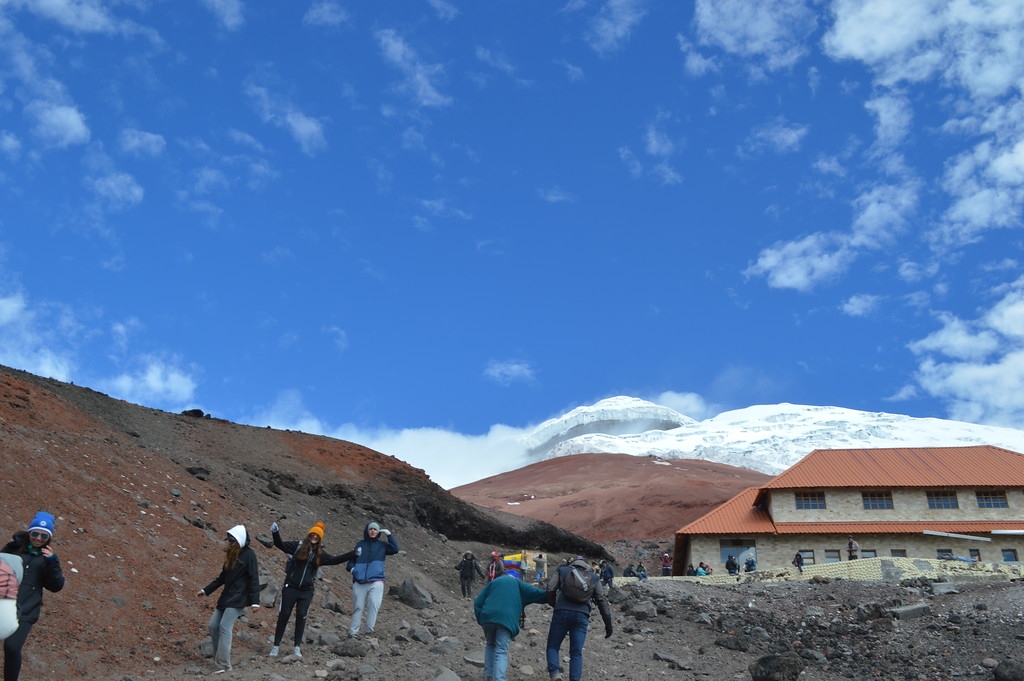 Once in Latacunga, our service shifted gears from building homes and improving community centers as we did in Quito, to working at schools and playing with children. The first day was spent improving conditions at a local high school, where we gave the walls a fresh coat of paint and made sure all the kids were smiling!
The next day we traveled to an elementary school, where we were greeted by a lovely bunch of first graders who had lined up to give us all hugs; an experience that warmed our hearts. All of us were surrounded with smiling kiddos throughout the day, and the highlight was when we all played a big game of Duck, Duck, Goose (Pato, Pato, Ganzo in Spanish)! We all made strong bonds with the children, which made our goodbyes all the more bittersweet.  What we gave them in service, they gave us back ten-fold in memories of kindness and love.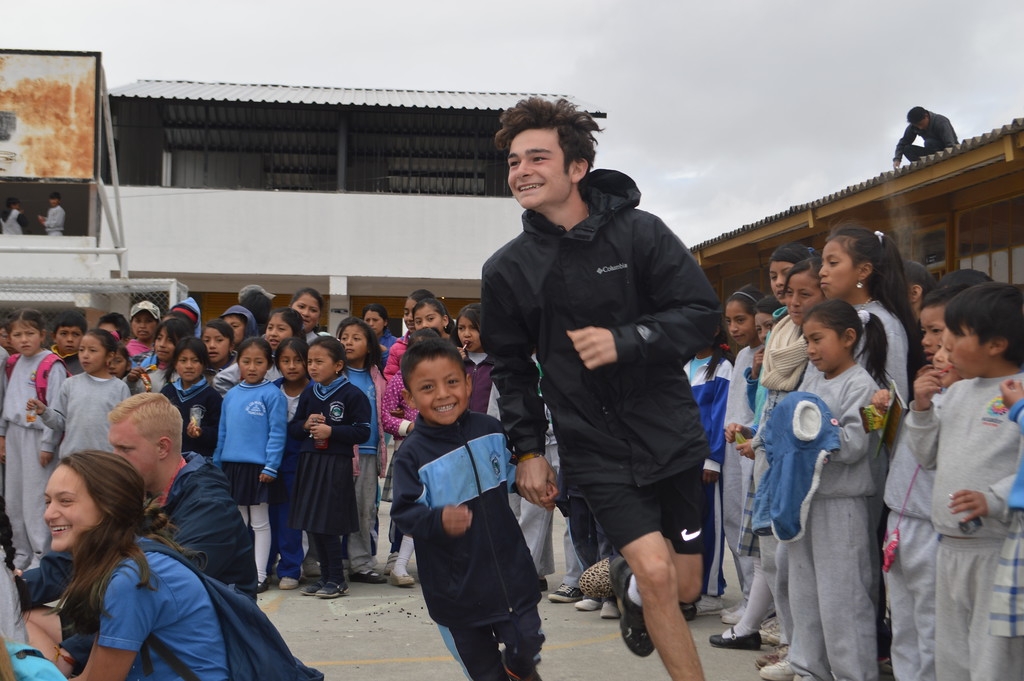 The following day, we made our way to the city of Banos, which lies in the valley of the volcano Tucorangua. Along the way we stopped and visited three waterfalls, each more astonishing than the last. Banos is a beautiful city surrounded by green mountains that share the sky with the clouds. On a side note, Ecuador should be nicknamed the 'Country in the Clouds'.
The second day in Banos started with a sweet serenade from Stevie, who sang every word of a Hannah Montana song, on the way to white-water rafting where we conquered class 3 and 4 rapids.  Back at the hotel, a well-deserved massage was enjoyed by some of our members; many for the first time!
As for now, we're off to the Galapagos Islands and excitement is in the air!
Saludos,
Morgan, Mitch and Zach
If this sounds like an adventure you'd like to be a part of, explore our 18-day and 25-day Ecuador and Galapagos community service trips.