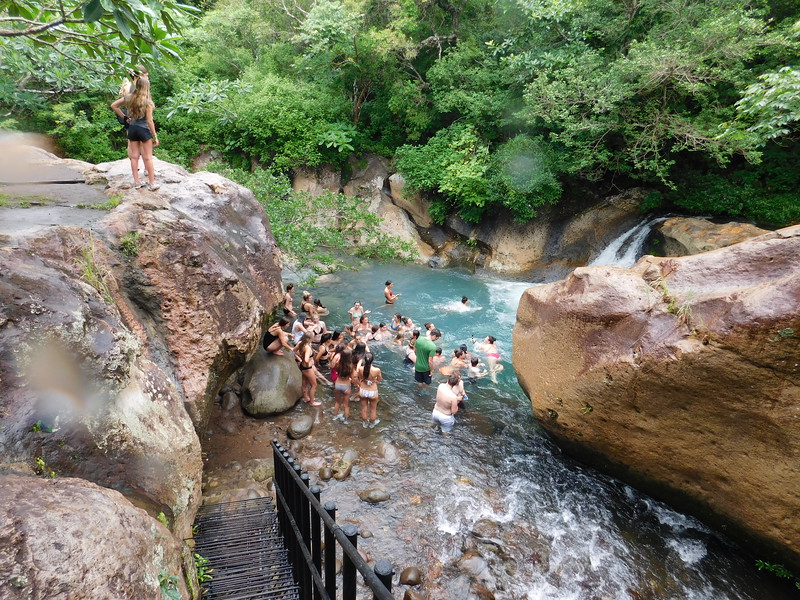 Hola amigos! Since we last wrote, we've done some pretty amazing things. We spent three days in Flamingo Beach, where we got to take part in an incredible service project and also enjoy our time at the beach. When we arrived on Sunday afternoon, we all took a surfing lesson in water that was the perfect temperature and waves that were the perfect height for us. It was truly a great way for us to start our time in the beach town!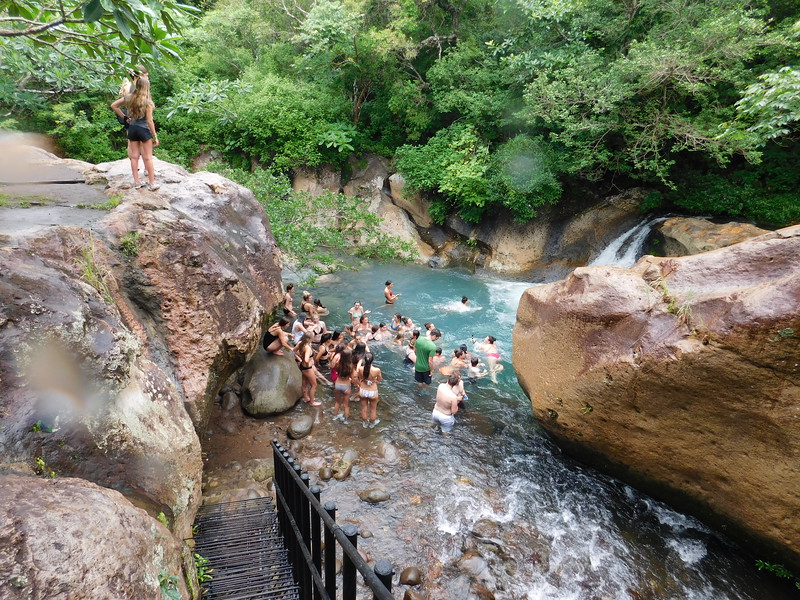 Each morning while in Flamingo Beach, we woke up and went to work with a group called Siempre Amigos. They are a group of young Costa Ricans who spend their summers volunteering to build and fix homes, so we joined them to work on a house for a woman and her three children. This house was small, with dirt floors, tin-and-wood walls, and minimal amenities. One of the sons who lives in the house has a health issue involving his lungs, and the dirt floor makes it worse because it's dusty during the dry months and moldy during the wet ones. To help, the Siempre Amigos decided to fix up their home and we wanted to help. Over three days, we laid hand-made cement over the dirt floors and painted their home. To make the cement, we mixed dirt, rocks, cement and water with our shovels. It was tiring but worth it, because we made a huge impact for a family in need. At the end of our service, we were able to take a photo in front of the house with the people who live there to celebrate our hard work and our love for this family.
During the evenings, after working in the mornings and relaxing at the beach in the afternoons, we took evening dance lessons and sang along to karaoke. We learned how to merengue and salsa with the help of some of the Siempre Amigos and some of us have some really great moves. At karaoke, we surprised each other with hidden talents and great vocal performances!
After our last morning of service, we got back on the bus with our amazing driver, Marvin, and drove to Liberia to have lunch. We ate really delicious wraps, salads, and burgers from a small outdoor spot, and then made our way to our last hotel, the Hacienda Lodge Guachipelin. Located in the middle of the rainforest, it has so much to offer. For example, soon after we got settled, we went ziplining on the hotel property. That night, we were joined by two other Westcoast Connection trips at dinner, and it was a lot of fun to share and compare our experiences.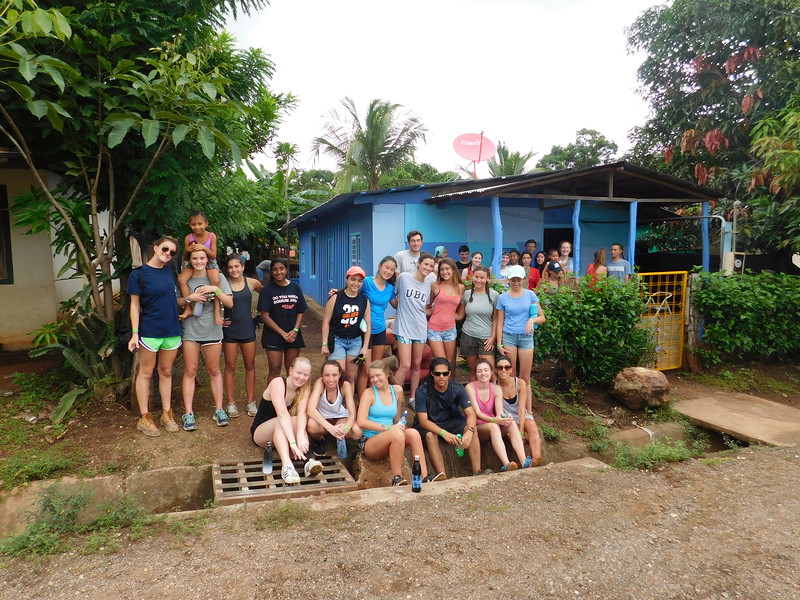 The last full day in Costa Rica was spent hiking to a beautiful waterfall in the morning and relaxing around hot springs in the afternoon. The waterfall led us to a lagoon with incredibly blue water and everyone took a dip into the refreshing water, while everyone painted themselves with clay – an all-natural spa treatment – at the hot springs. On our last night, we did an activity where everyone sat in a big circle and wrote down their favorite memories and rewarding takeaways. We also reminisced about our time together as we watched a really great slide show put together by Val, one of our incredible trip leaders. The rest of the night was spent hanging out and enjoying each other's company before goodbyes the next morning.  
In 10 short days we whitewater-rafted, mini-golfed, surfed, danced, sang, ziplined, hiked, went to the spa, and did five days of amazing community service. We also became really close friends, and those friendships will last for a long time. Thank you to everyone who made this possible, as this experience has changed us all for the better!
Adios amigos!
The Westcoast Blogger
If a Costa Rican adventure sounds like something you'd like to be a part of, explore our 10-day, 21-day, and 28-day community service tours!