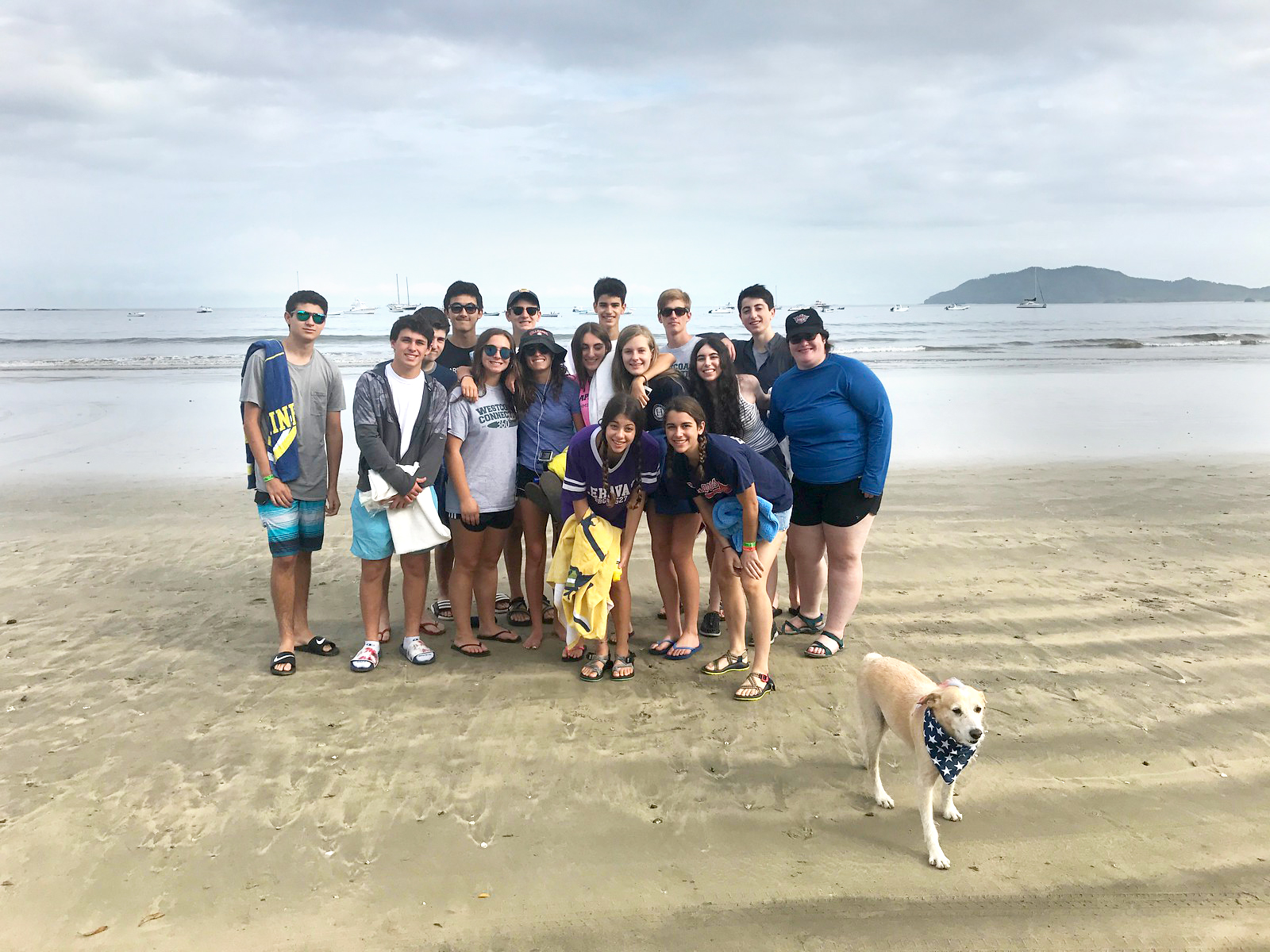 When we last wrote, we were hard at work on our first community service project in La Carpio in the Central Valley, and so many great things have happened since then. On our last day in San José we met Juanca, our expert guide, who gave us a tour of the Irazú Volcano.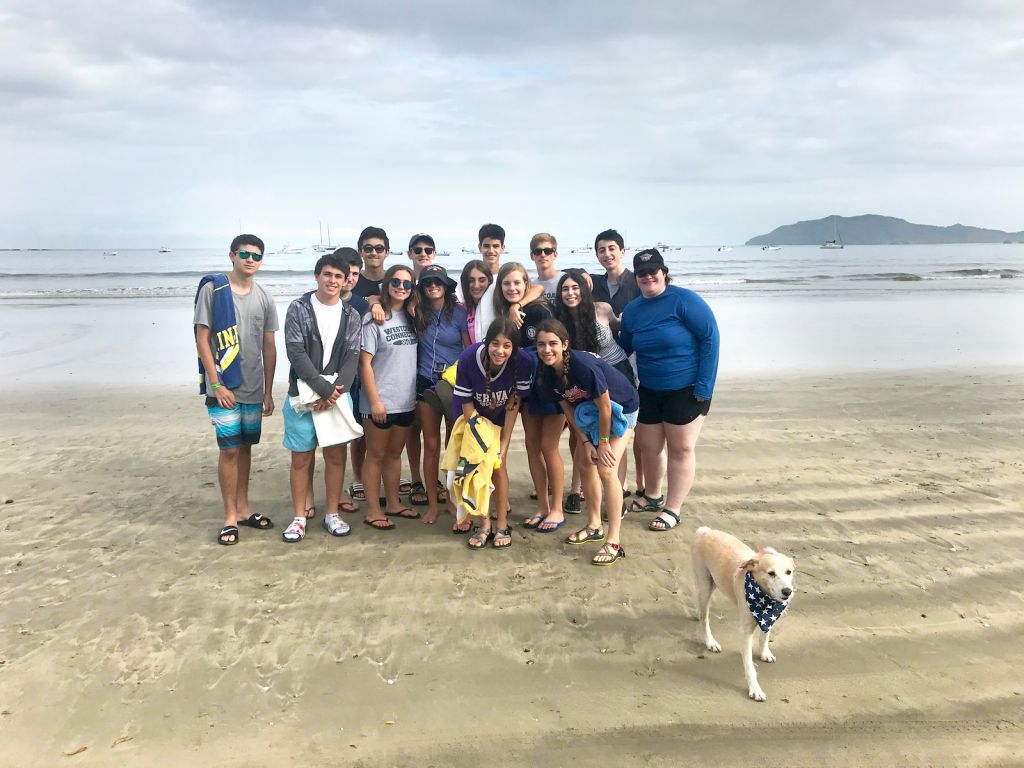 Our next stop was La Fortuna, a small town next to the massive Arenal Volcano. We all enjoyed the pool and hot tubs, each with breathtaking views of the cone-shaped volcano. Earlier that day, everyone took part in an impromptu volleyball game in the pool. The following morning, Pure Trek Adventures took us to a nearby canyon to partake in some abseiling, known back home as rappelling. Brandon overcame his fear of heights and joined everyone else in rappelling down four waterfalls, one almost 200 feet high! After an adrenaline-fueled morning, we spent a relaxing evening in the Baldi Hot Springs, and all the trip members enjoyed the slides that led into the warm, mineral-rich pools. During dinner at the hot springs, we had a chance to try out our new Spanish skills, requesting our food and drink choices in the buffet line.
After two action-packed days in La Fortuna, we packed up and took a scenic bus ride to the beach, where the town of Flamingo would be our home for the next five days. Our first morning there, we woke up early and drove to the tourist town of Tamarindo to meet a small boat on the beach which took us offshore to a beautiful catamaran, where we cruised for an hour, enjoying the sun and breeze. The boat captain stopped at a perfect snorkeling spot next to an isolated beach. Prepared with snorkels, fins, and noodles, we jumped into the ocean and looked at the wildlife beneath our feet and all around us. At a nearby beach, some of us also discovered a new talent: opening coconuts on the beach using only the tools that nature provides. We didn't eat them, but it was fun (and quite a significant task) just getting them open!
That afternoon, we began our next round of classes at CPI Flamingo. All the trip members spent three hours per day speaking, writing, reading, and getting more comfortable with their Spanish. Everyone is showing improvement in their language skills compared to when they arrived!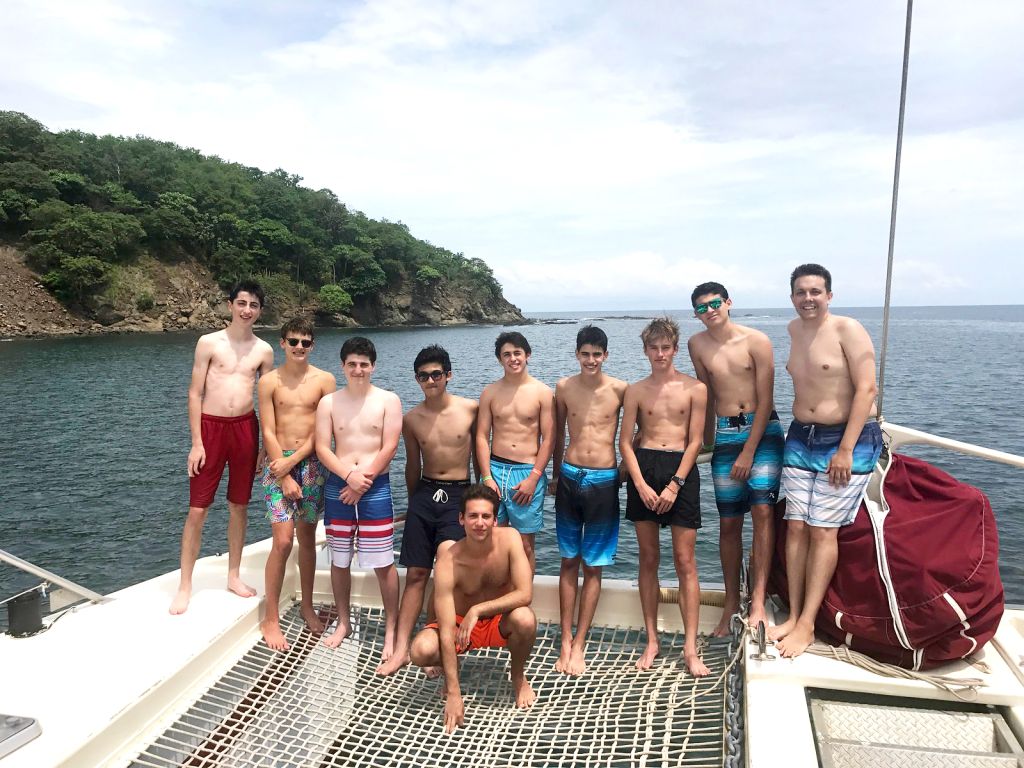 On Wednesday and Thursday, our service partner Siempre Amigos helped us get ready for our next service project. In the village of Lorena, we all helped to refurbish two homes that were populated by single mothers with at least six children. The work was very physically demanding and extremely rewarding. Everyone really enjoyed painting, whether it was the interior/exterior walls or the metal shingles that would soon be installed on the roof.
Thursday afternoon, our 14-day trip members completed their last Spanish class, and CPI held a graduation ceremony for the students. Each was awarded a diploma and we cheered for everyone. Today we're heading back to Tamarindo for some surf lessons and a well-deserved chill day at the beach.
Until Next Time,
The Westcoast Blogger
If a Westcoast Connection adventure in Costa Rica seems like something you'd like to be a part of, check out our 14-day and 21-day language and community service programs!