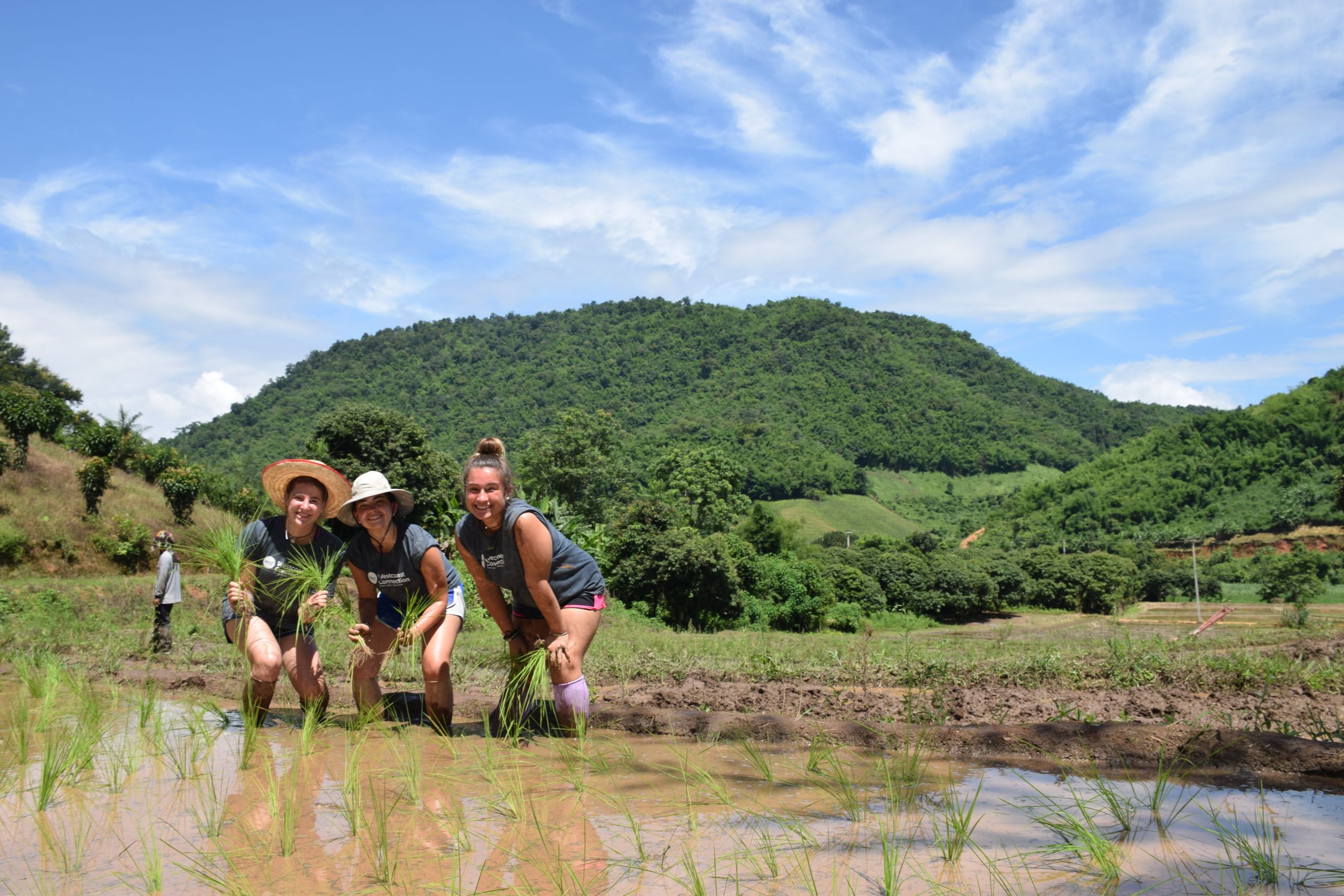 Sawati-kah/krup! Chiang Rai, the northernmost province of Thailand, welcomed us with its smiles and fun long tail boat rides. We were all so excited to begin our first day volunteering, where we painted the outside of classrooms and the school canteen. The group really wanted to make a positive impact on the children's lives and the following day we planned a full day of activities for the students in grades 2 through 5. Some games we played included, Hangman, Duck Duck Goose, and Simon Says. We all established wonderful connections, and before leaving, everyone participated in a freestyle dance competition where we vied for the titles of king and queen of the limbo! The school principal and teachers thanked us for all of our hard work and we left feeling very proud! That evening we enjoyed exploring the night market and many trip members experienced their first Thai massages, which was a very relaxing experience.
In the morning we traveled to Mae Salak, where we met with the chief of the Lahu tribe who welcomed us into his village. After a tour, we had the unique opportunity to cook traditional Thai meals with local families in their homes. Then each group brought what they had made back to the village and we had a delicious family style meal!
The next day we began building a concrete walkway to lead from the main road to a covered hut in the community gathering area. The trip members worked alongside the villagers to mix and pour concrete. It was powerful to witness different cultures coming together to transform a patch of grass into something tangible and meaningful. After a morning of fulfilling work, we spent our afternoon poolside at the hotel taking in the beautiful river views. To celebrate the Fourth of July, we spent the evening competing in an intense game of America-themed Jeopardy, where the green team reigned supreme. After dinner we had a bonfire by the river, complete with ice cream, Oreos and peanut butter.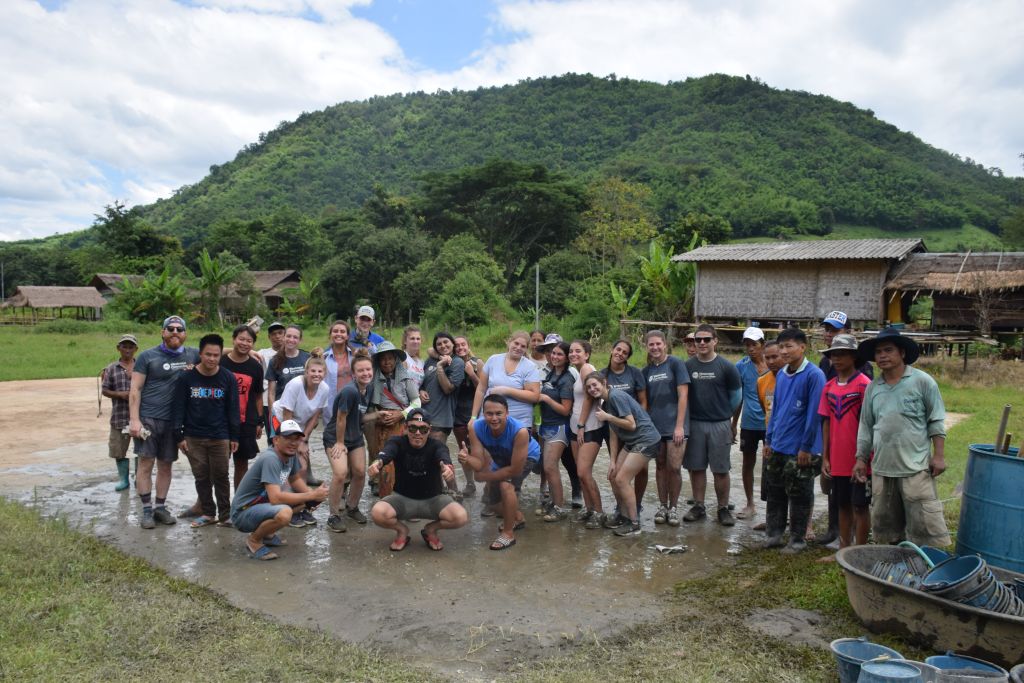 We had a unique experience the following day as we learned the traditional method of rice planting with local farmers. First we harvested the rice seeds, then planted them in the rice paddies. On the last night in Mae Salak we prepared skits and songs for the Lahu tribe and loved watching them perform traditional Lahu dances for our group. We concluded the night laughing and having a dance party under the beautiful night sky.
Upon returning to Chiang Rai, we touched, smelled, and tasted a variety of ingredients that have been delighting our palates the past few days. Except this time, we were the chefs! Our cooking adventure started in the market, where we learned about different types of rice and purchased ingredients including eggplants, basil, tamarind and peppers to further spice up the dishes! Back in the kitchen, we watched from our stations as the cooking instructor and the trip member sous chefs guided us through the recipe. We all learned how to correctly chop and sampled different flavored sauces. Everyone had fun making tom yum soup, green curry, and one of everyone's favorite dishes, pad thai. To cool down after sampling some of the spicier dishes, we indulged in our favorite dessert: sticky rice with mango! Afterwards, each trip member received a cookbook which some excitedly said they would keep as a cherished memory and use at home, so some families may be welcoming home a new chef soon!
We are all psyched for our next adventure – visiting the Patara Elephant Sanctuary!
The Westcoast Blogger
Looking for a Thai experience of a lifetime? Check out our 25-day Thailand Community Service program.