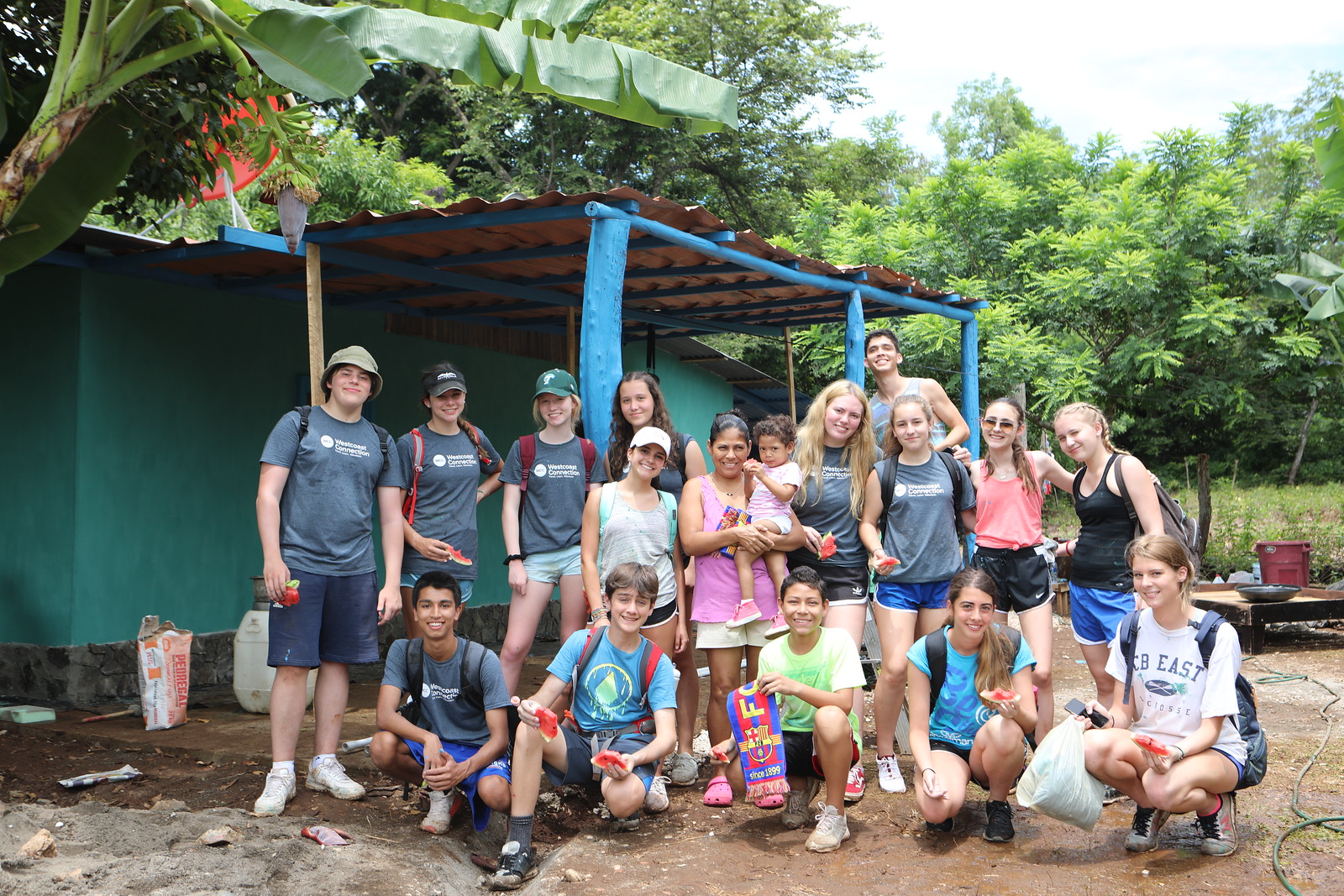 We had an incredible time in the Central Valley and are confident it will continue as we make our way to Flamingo! We stopped in Tamarindo for an amazing lunch on the beach, complete with fresh avocados and a sampling of local coffee from Costa Rica. Afterwards, it was time for surfing! Our instructors were amazing and surfing with the backdrop of the Costa Rican mountains behind us made for an experience we won't soon forget!
We were happy to discover our hotel was a sprawling oasis of land with lights and two pools, and then we headed to the beach where we made a bonfire and sang along to a few ukulele tunes.
We woke up eager to meet our service partners, Siempre Amigos, and learn what we would be doing together. To get started, our group went to the small rural village of Lorena and met with the family whose home we would help improve. Eelia and her four young children live in a house that has repeatedly been flooded, with thin walls, and an outdoor kitchen. Our tasks were to: strengthen the walls, lay a new roof, build a porch to cover the kitchen, and create a drainage system to help prevent future flooding.
The following mornings were filled with mixing cement, shovelling, painting and working as a group to complete the house! After our productive mornings we would break for a delicious lunch and some time to relax by the pool, discussing the impact we made each day.
On our final morning we ensured the house was finished, before admiring our accomplishments. As we said our goodbyes, seeing the large, gorgeous smiles on Eelia and her children's faces was priceless! We all agreed it was a memorable few days and we were all extremely proud of our accomplishments. We realized that when everyone's efforts are combined, not only did we bond as a group, but something amazing was truly created.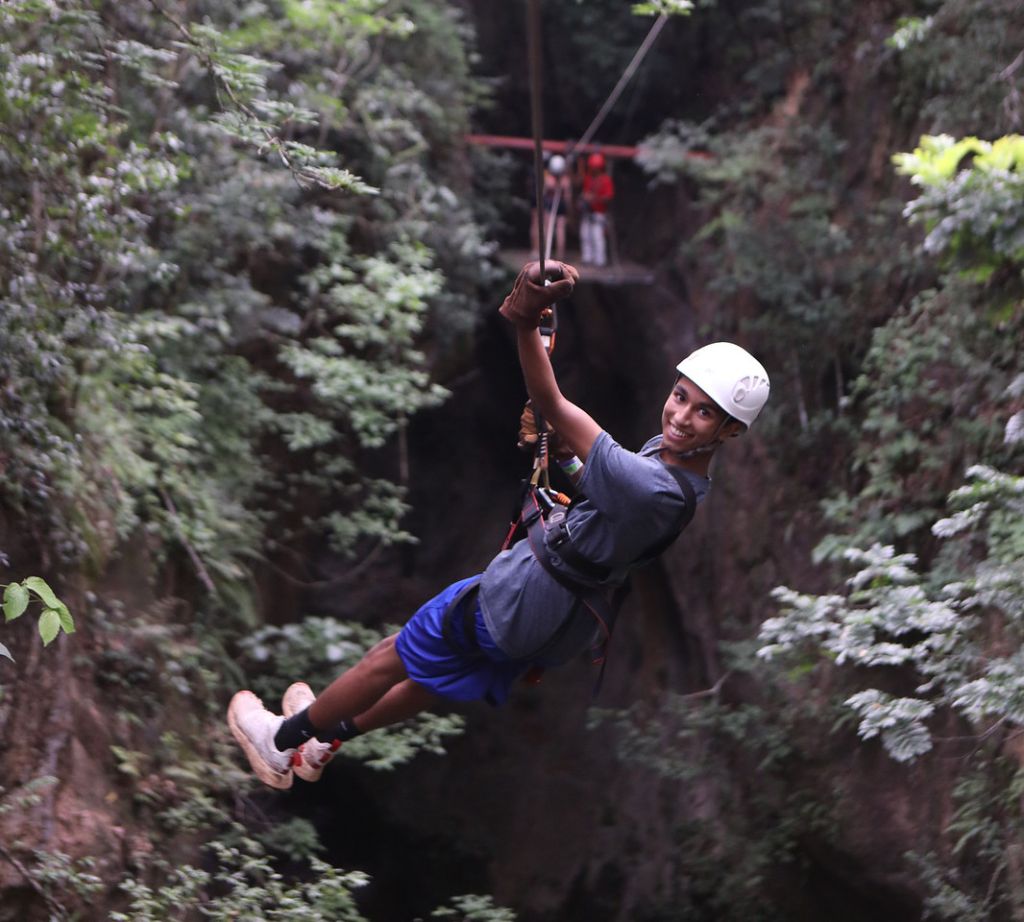 At our final stop in the Rincon de la Vieja we enjoyed the natural beauty of Costa Rica as we zipplined through the forest, relaxed in rustic mud baths and swam in waterfalls.
The food, the people, the landscape…Costa Rica, we love you!
The Westcoast Blogger
Want to explore a tropical country while helping out the locals? Take a look at our 10-day Costa Rica Community Service program.