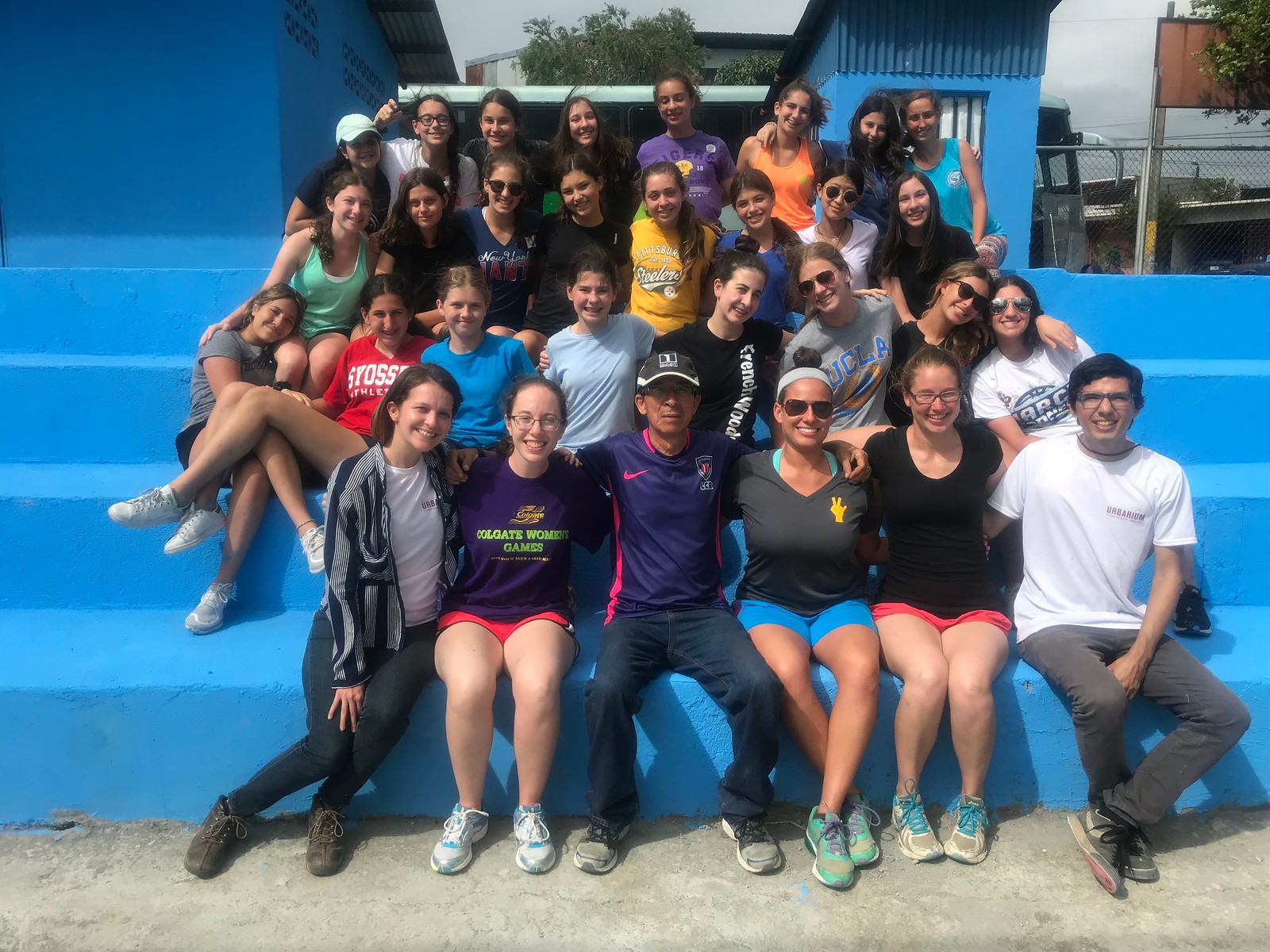 Hola from Costa Rica! 
It has been an amazing week of service and adventures down here! As we continued our service project with Urbarium, we proceeded to clean and sand the sports field and dressing rooms. Then we began painting the security booth, the benches and the sidewalls around the court. Program members enjoyed interacting with local families as they worked. After a delicious lunch, prepared by the community, we went to an ice cream shop for a sweet treat. Later, the girls competed in an evening program where they had to perform various tasks to earn points for their team. They all had fun dancing, telling jokes and playing rock, paper, scissors. In the end, Team Googleburger emerged victorious.
On our last day of service, the community surprised us with a Zumba class, where a local fitness instructor led us in some dances to upbeat Latin songs. During our morning snack a few teenage boys from the community came to thank us for our service and told us how excited they are to play on the court everyday, as it was a way for them to "forget their problems and have fun!" The boys were also excited to now be able to host local and regional soccer tournaments here, as well as, teach younger children how to play.  After we completed our service, each girl received a certificate from Urbarium thanking them for their hard work. Our group was impressed by how much we have been able to accomplish in just three days. To celebrate, we stopped at the local baker Rebecca's Shop to purchase pastries and treats.
Our first night in Arenal was spent relaxing at the Baldi Hot Springs, which was filled with different pools with waterfalls, water slides and caves to explore. After our time in the hot springs everyone enjoyed sharing an amazing buffet dinner together!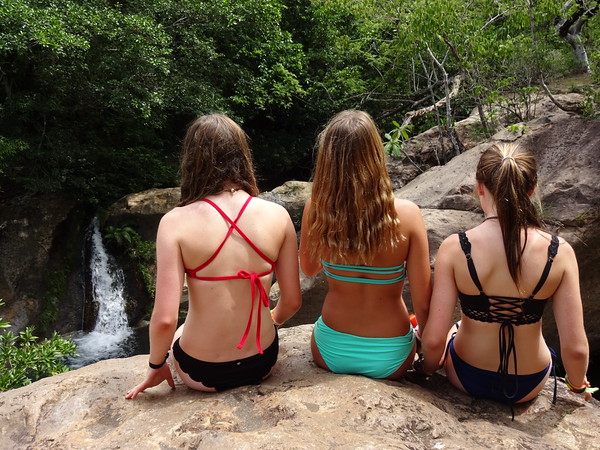 Our next adventure was canyoning, where many of the girls conquered their fears of rappelling down waterfalls and were rewarded by views of the beautiful green landscapes. After relaxing poolside, we participated in a yoga class led by the trip leaders! In the afternoon we set out to explore the town and played a great game of soccer, where everyone showed lots of team spirit!
Our next stop was Flamingo, where we started our service project with Siempre Amigos. To begin, we mixed cement to create a floor in the home of a single expectant mother with six children. Meeting the family and seeing the conditions in which they live definitely helped motivate us all. The organizers of Siempre Amigos said that the girls mixed the most cement out of all of the groups they have had. By the end of our first day, already half of the floor of one room had been filled, and we took turns painting the metal walls.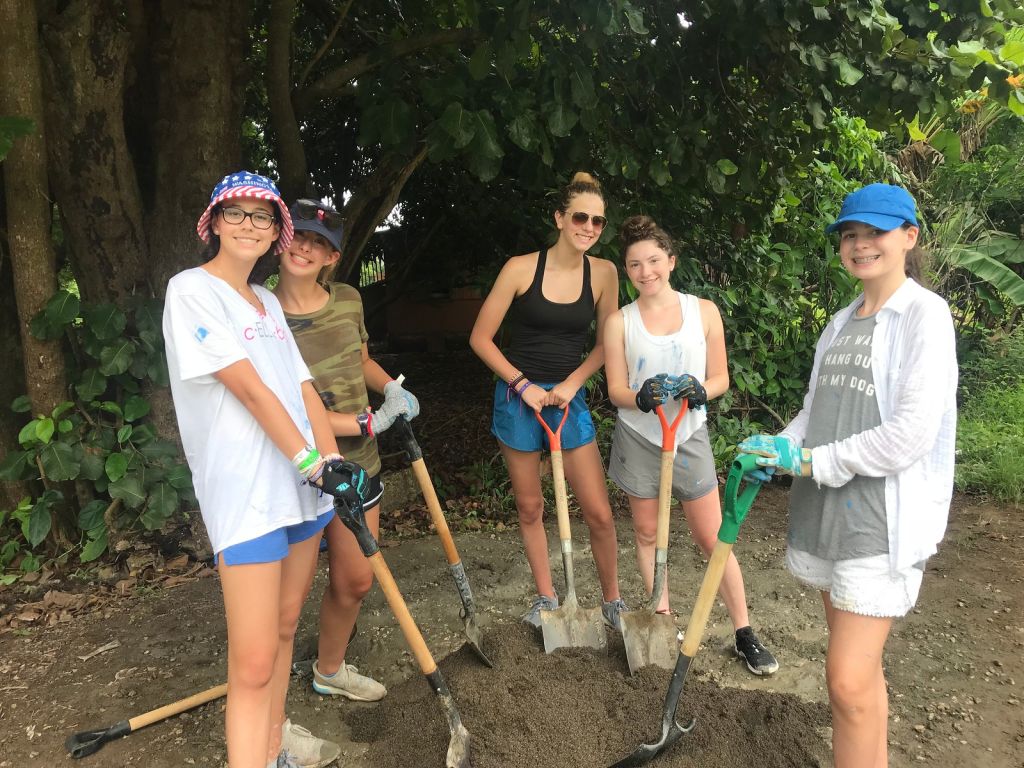 Tonight's program had the girls competing in a cooking challenge and they were each given ingredients to make an appetizer, main dish and dessert. Also, secret ingredients were provided to them half way through their prep time. They all showed lots of creativity in their dishes and presentation.
We are looking forward to more service projects and surfing to come! Pura Vida!
The Westcoast Blogger
Want to contribute in Costa Rica? Check out our various volunteer opportunities!