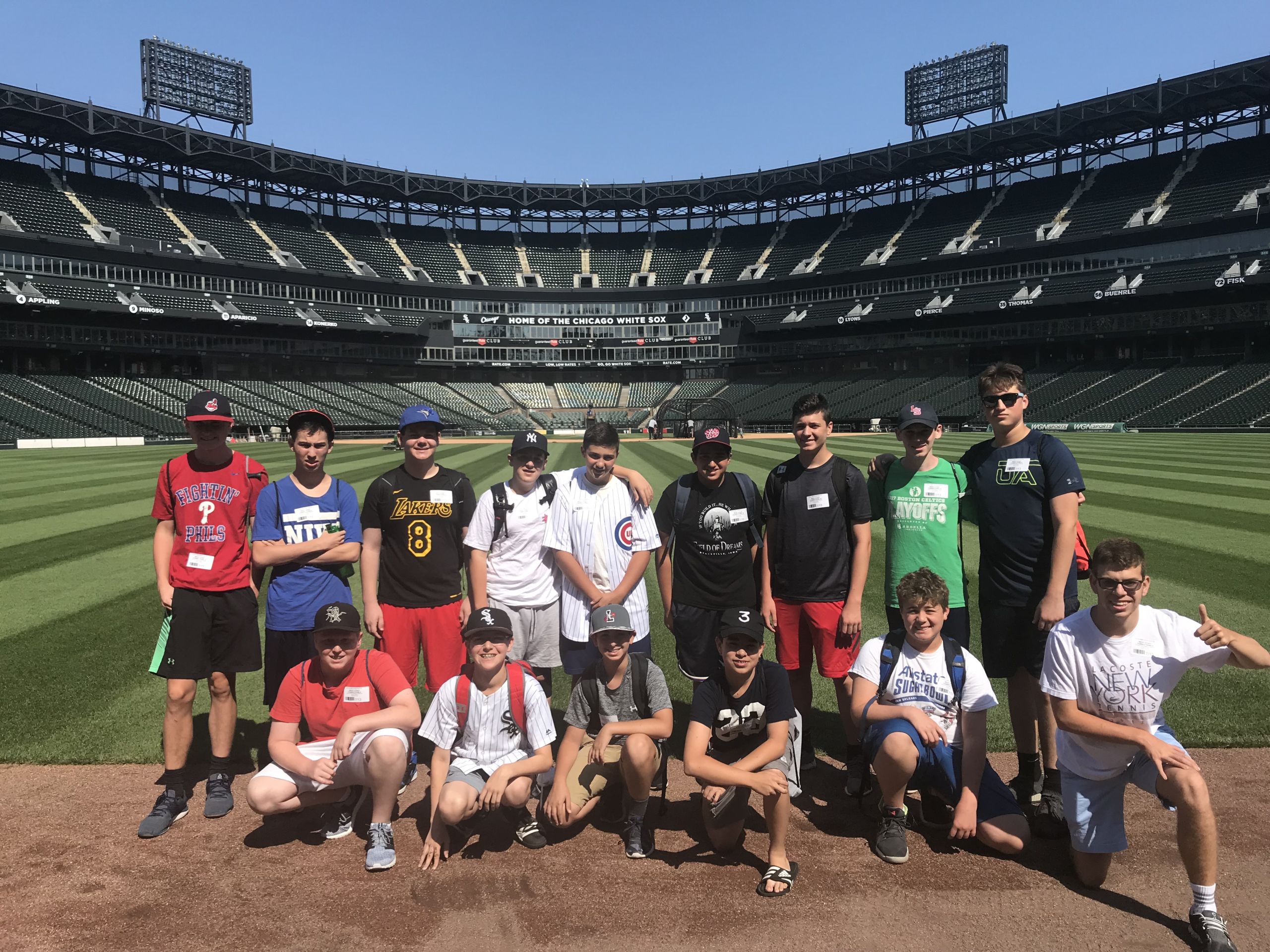 What a tremendous second week packed with baseball, food, and an abundance of fun activities! Chicago filled our stomachs with our first stop being Portillos – a Chicago staple serving up famous hot dogs and other delicious favorites. The next day trip members set out to explore the Taste of Chicago, which is the world's largest food festival showcasing every possible food option from different cultures, local favorites, and an array of desserts. Another part of Chicago our group enjoyed was rising to the very top of the Willis Tower, once known as the tallest building in the world, with amazing views overlooking the city of Chicago.
In Cleveland trip members got to brush up on their batting skills at the batting cages and race each other at go-karting. Next we embarked on our journey to Cedar Point amusement park, which has some of the tallest and fastest roller coasters in the world, which got our adrenalin pumping and set the stage for an awesome day of rides.
Continuing on our sports theme, trip members were blown away by the memorabilia at the Pro Football Hall of Fame in Canton, Ohio. After a short movie about some of the hall of famers and touring the Hall of Fame, we went to the field next door and played a game of wiffle ball.  One of the highlights of the trip and something different for many of us was the chance to play WhirlyBall – a team sport that combines basketball, lacrosse and bumper cars into one. Everyone had a blast and said it was one of their favorite activities so far!
Next we took our talents back to Chicago for some more baseball and activities. Another first for many of us was trying Chicago deep dish pizza, where Jared said "it was the best pizza I have ever had". We explored the Navy Pier and enjoyed the water on the Seadog Jet Boat tour, which is a high-speed boat that makes quick turns. The pumping music and splashing water definitely made it a highlight for many!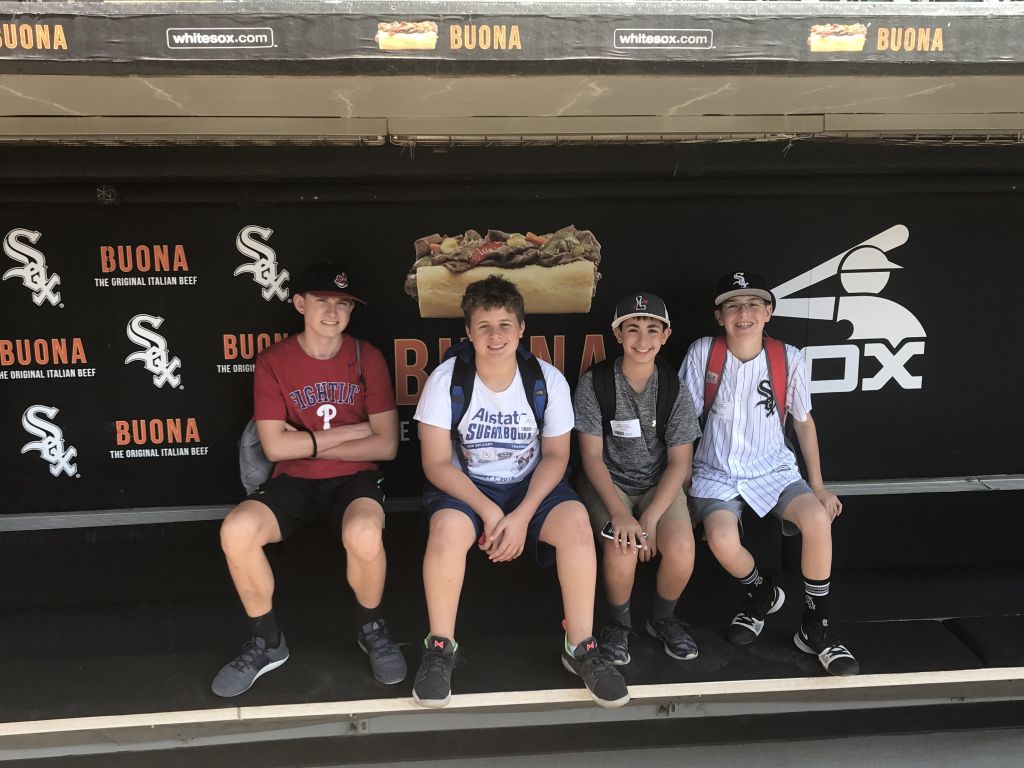 Not only did we get to witness a game at the historic Wrigley Field, but as it turns out it was a classic rivalry game against the Cardinals. The next day we had the amazing opportunity of touring Wrigley Field, learning about its rich history, and going on the outfield to get pictures with the famous ivy.
Ending our week in Cincinnati we celebrated Drew's birthday with baseball-themed cookies and watched his surprise when his name appeared on the JumboTron with wishes for a very happy birthday from his family.
Now we are off to Detroit for some more exciting baseball and fun!
The Westcoast Blogger
Does a baseball-themed tour with other baseball fans sound like fun? If so, you won't want to miss these Major League Madness Experiences!