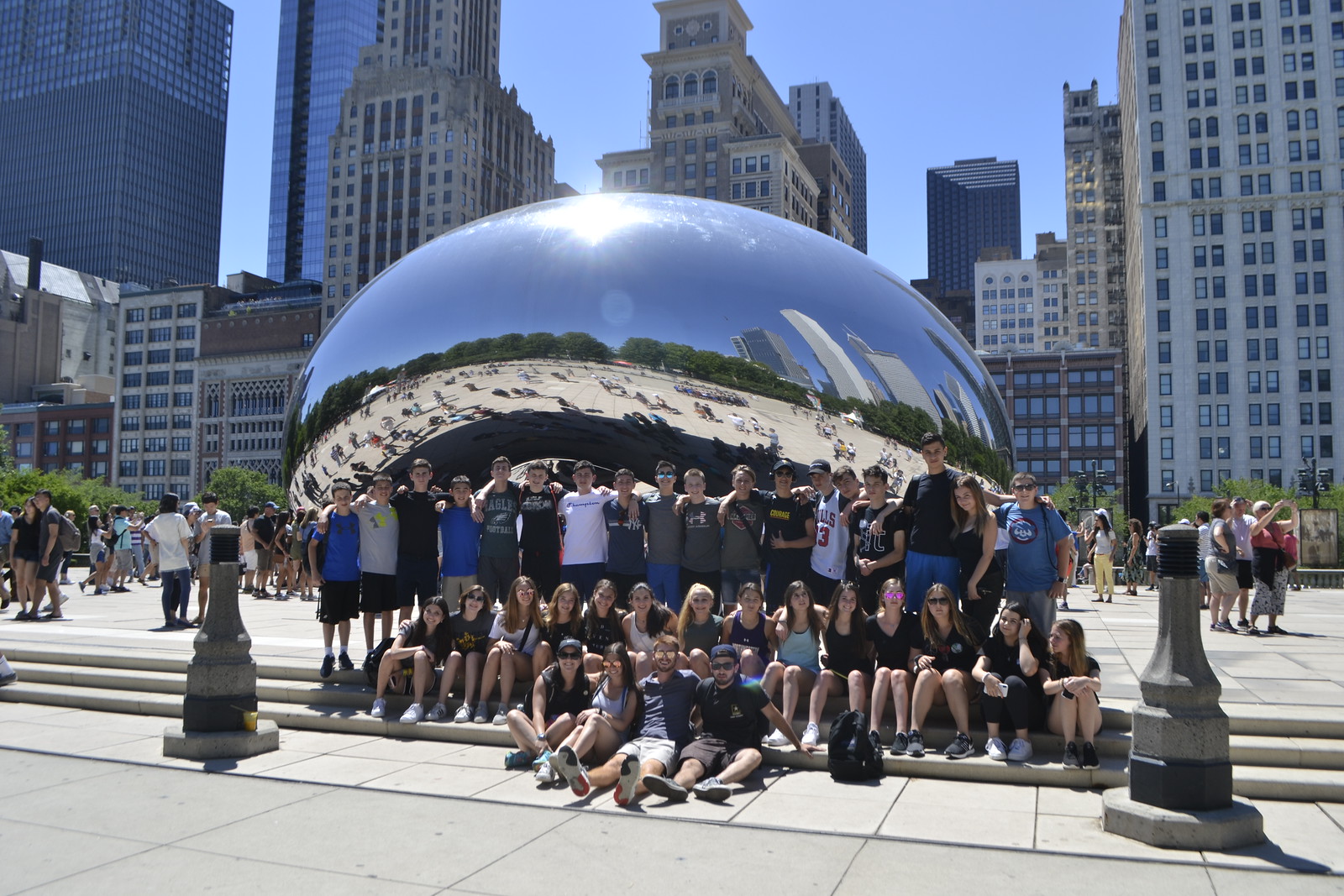 What a week it's been! Following our visit to the incredible Rock & Roll Hall of Fame, we had an amazing night at Play Arcade and Kitchen in Cleveland. After dinner we split into teams to see who could win the most amount of tickets by playing games like: skeeball, Dance Dance Revolution, air hockey and Pac-man. At the end of the night we all traded in our tickets for great prizes like toys and magic ink. The following morning we headed to Cedar Point, the roller coaster capital of the world. From coasters to water-rides, petting zoos and food galore, this amusement park amazed us all! The thrilling drops, spinning rides, and leisurely gondolas made for one incredible day. The Top Thrill Dragster and the Maverick, which drops and flips in pitch-black tunnels, were two of our many favorites and we now understand why these are often regarded as two of the best rides in the whole country!
When we arrived in Ann Arbor, we dove straight into a tour of the University of Michigan campus and enjoyed taking pictures standing beside the famous block-letter "M" and had a great time settling in our dorm rooms like college students, complete with eating dinner on campus!  
The following day, we had an amazing behind the scene tour of the enormous Michigan Stadium, which is not only the largest in the United States, but also the second largest stadium in the world! We toured the spectator seats and boxes, media area and player locker room.
Later we then fastened up our skates for a great time on the ice rink, where it was amazing to see everyone's faces grinning ear-to-ear having a blast! Whether trip members were experienced skaters or it was someone's first time, everyone helped one another. We ended our time in Michigan celebrating Gabby S.'s birthday with donuts and a game of Whirlyball, a unique sport combining basketball, lacrosse and bumper cars all in one! Constantly lightly bumping into each other made steering cars and scoring baskets far from easy, but we managed to work together as teams and had an immense amount of fun.
Arriving in the Windy City, we kicked off our first night with a hilarious comedy show at Second City and ended it with some delicious ice cream. Our first full day in Chicago was a blast from start to finish! It began with tandem and quadricycle biking along Lake Michigan and finding a photo perfect spot overlooking the city's skyline. From there we went to the famous Wrigley Field for a Chicago Cubs versus Cincinnati Reds baseball game. Although the Cubs were down 5-0, it wasn't long until they came on-top clinching 8-7 in one of the closest, most exciting games of the season. Not only did we get to celebrate the big win and chant "Go Cubs Go", but we were also lucky enough to see the Reds closing pitcher, Raisel Iglesias, hanging out near our seats.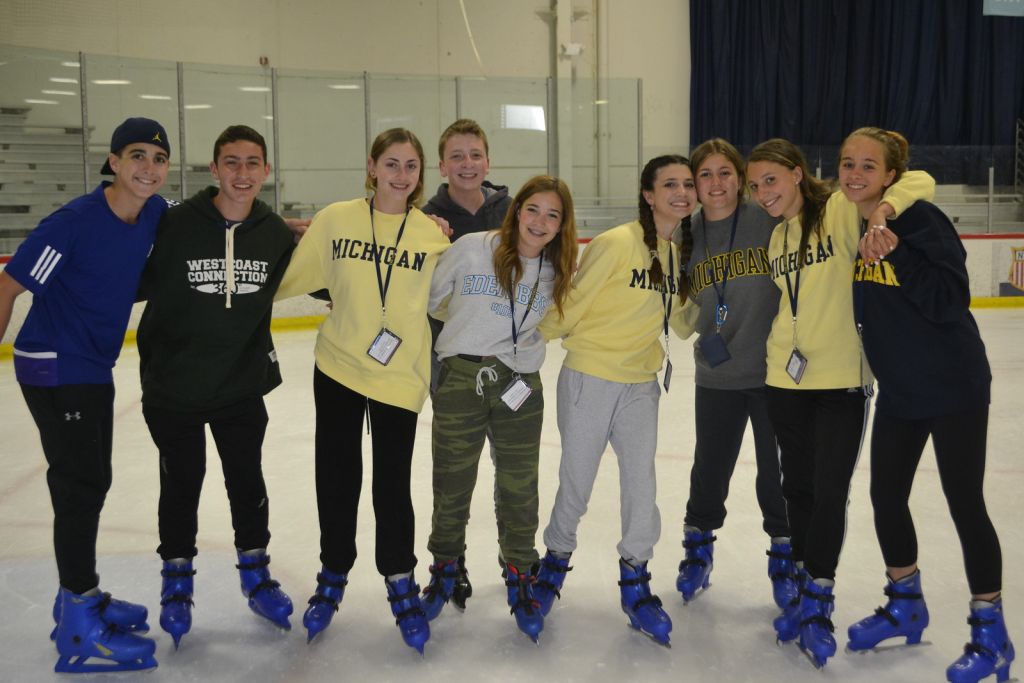 After a visit to Water Tower Place for dinner, we concluded our day at Willis Tower, North America's second tallest building and twelfth tallest in the world! We zoomed up 110 floors to the skydeck where we watched a beautiful sunset view over the city. With butterflies in our stomachs, trip members took turns taking pictures standing on the clear glass floor and experiencing an exhilarating view of the buildings beneath them.
On our last day in Chicago, we visited the Museum of Science and Industry. The innovative and  interactive exhibit was fascinating, from the full scale 727 plane, U-505 submarine tours, to one of America's first diesel-electric passenger trains. Seeing chicks in an incubator hatch before our eyes and participating in a mirror maze were by far two of our group's highlights.
Next we headed to Navy Pier for lunch, followed by a visit to the famous "Chicago Bean". Then the group had free time to walk along the Magnificent Mile, the famous 13 blocks of stores, restaurants and everything in between. Before indulging in the city's famous deep-dish pizza, we went to see a performance by the Blue Man Group. We were so lucky that we got to sit in the first three rows because whether it was being used for props, getting objects tossed at us, or being on the stage camera, we just loved interacting with the performers!
We can't wait to see what our trip will explore next!
The Westcoast Blogger
Interested in checking out cool cities like Chicago and Cleveland? Check out our 40-day U.S. Explorer!