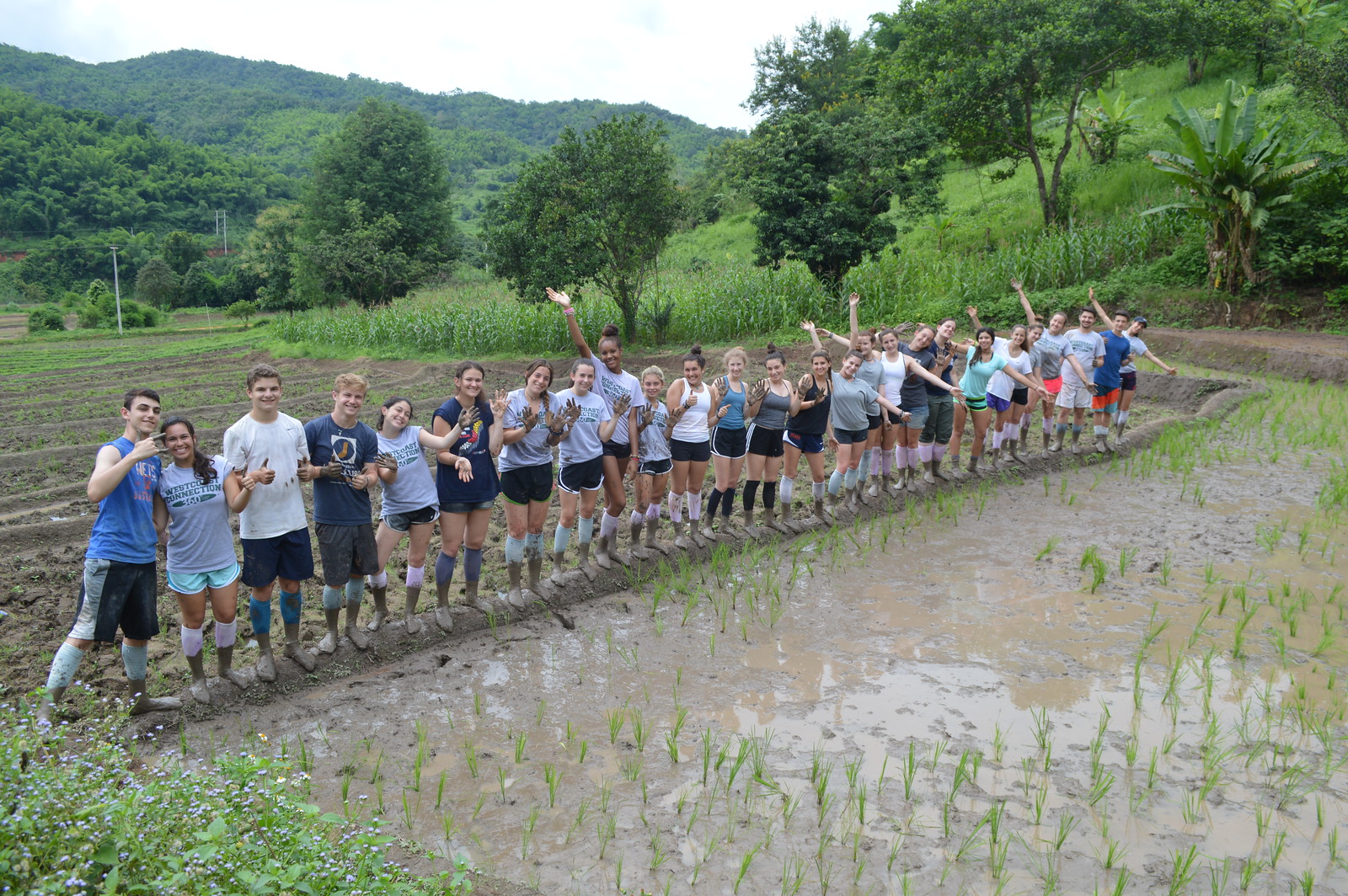 Greetings! Since our last update, we have proudly completed 2 service projects for deserving communities. In Chiang Rai, we spent two days at Ban Huaymaesai School, where we were charmed by the smiling faces of the students who attend. To start, we painted the shabby outer fence a beautiful shade of orange. It was incredible to see just how far we could reach in one day, as the wall extended several hundred meters. The next day, trip members eagerly engaged with the students. They demonstrated their traditional cultural dances, and we showed them classic children's games like Duck Duck Goose and Simon Says. It was tough to say goodbye as we felt the connection after just a few hours. Luckily, we got lots of photos so we can remember these new friends forever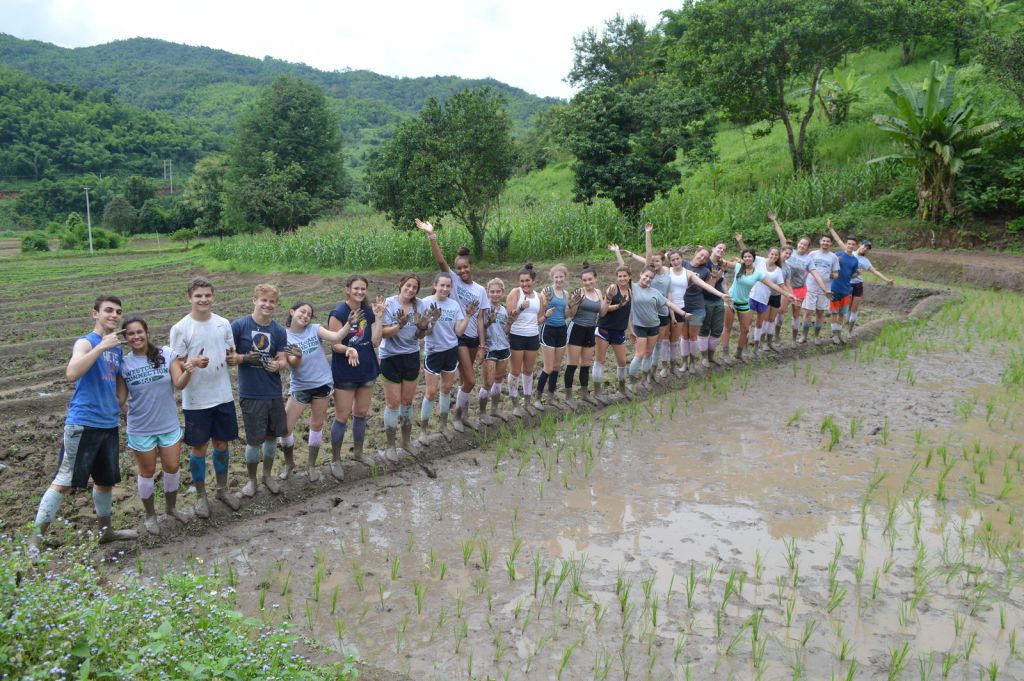 After two days in Chiang Rai, we ventured into the most rustic leg of our journey, Mae Salak. Surrounded by paradise, we settled into our huts and embraced the calm and serenity of being in this natural setting. We took advantage of this time to bond as a team, coming together for family game nights. We laughed hysterically when we did a charades race game, and sparked some excellent discussion about what a community needs to thrive.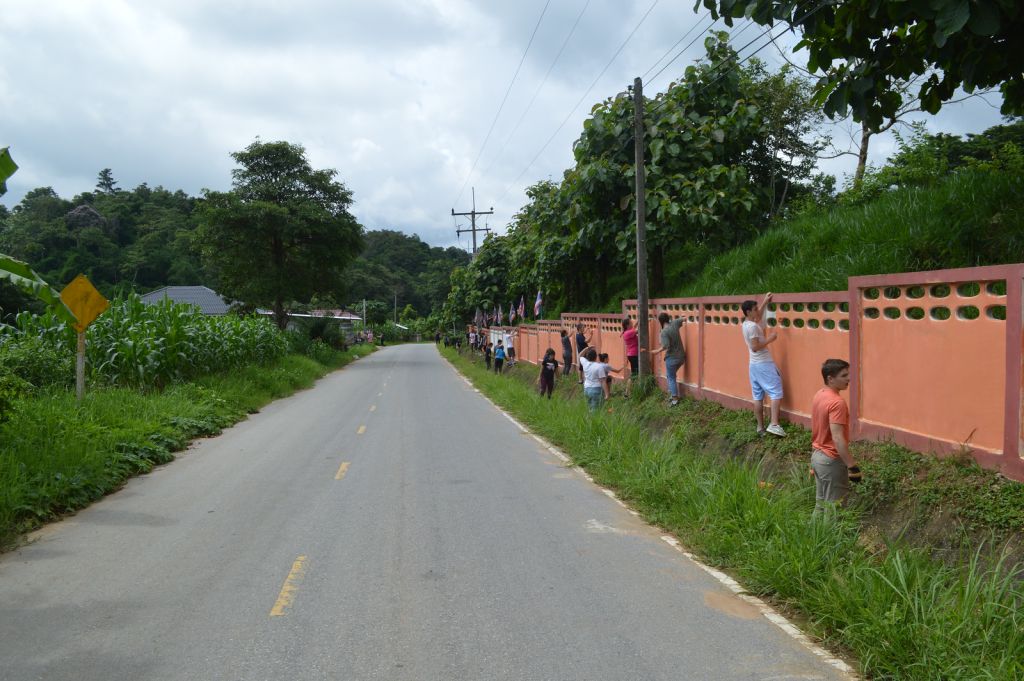 Now for the best part and THE highlight of our trip so far, the service we did with the Lahu Tribal Village:
We were given 40 bags of cement, tools, buckets, and a massive pile of sand, and everyone came together to accomplish the goal of paving a court for the community to play on. The teamwork was astounding! It took everyone gathering in assembly lines to get the work done efficiently. We played music, we laughed, we encouraged each other, and we accomplished the task in record-breaking time. We carved our team name into the cement so that our contribution can last forever.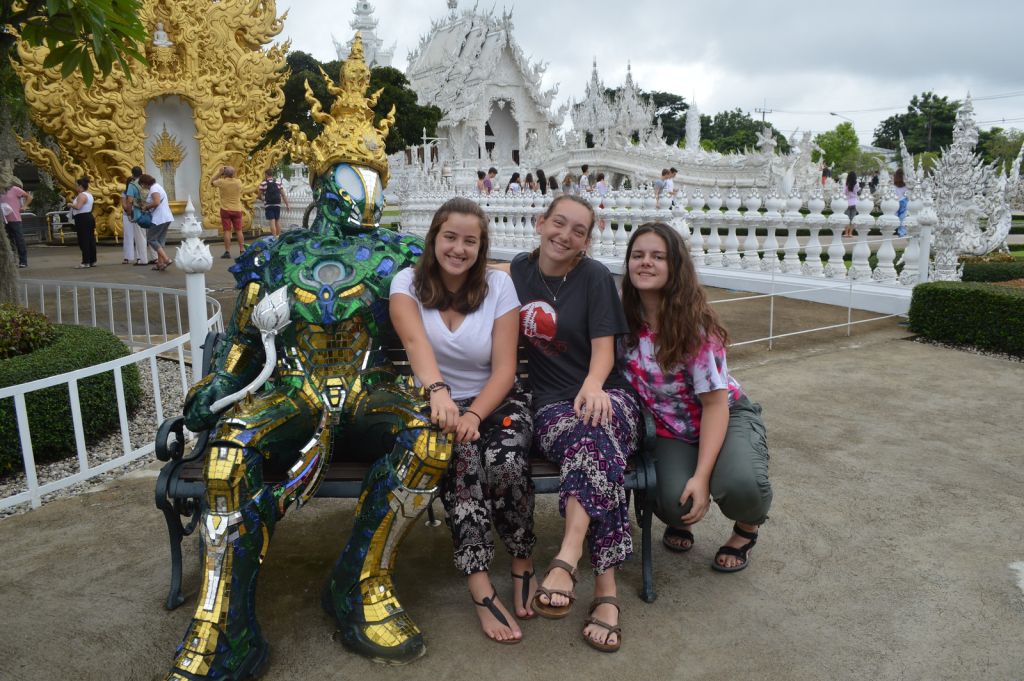 Finally, we were invited into the homes of the villagers to prepare and enjoy a meal together. We were intrigued to learn just how much went into preparing rice from the plant! Following the meal, we put on hilarious knee high socks and went deep into the muddy rice fields for a truly authentic Thai experience – talk about once in a lifetime!! Tonight, we celebrate our last night in Mae Salak before travelling to the more bustling city of Chiang Mai. We have two major things to celebrate; our trip member Sophie's 16th birthday, and the bond we've forged with the villagers who live here. We are prepping some songs and skits for an evening of cultural exchange!
Until Next Time,
The Westcoast Blogger
If Thailand is on your bucket list, check out all the details for this Thailand trip and get ready for a Thai experience of a lifetime!