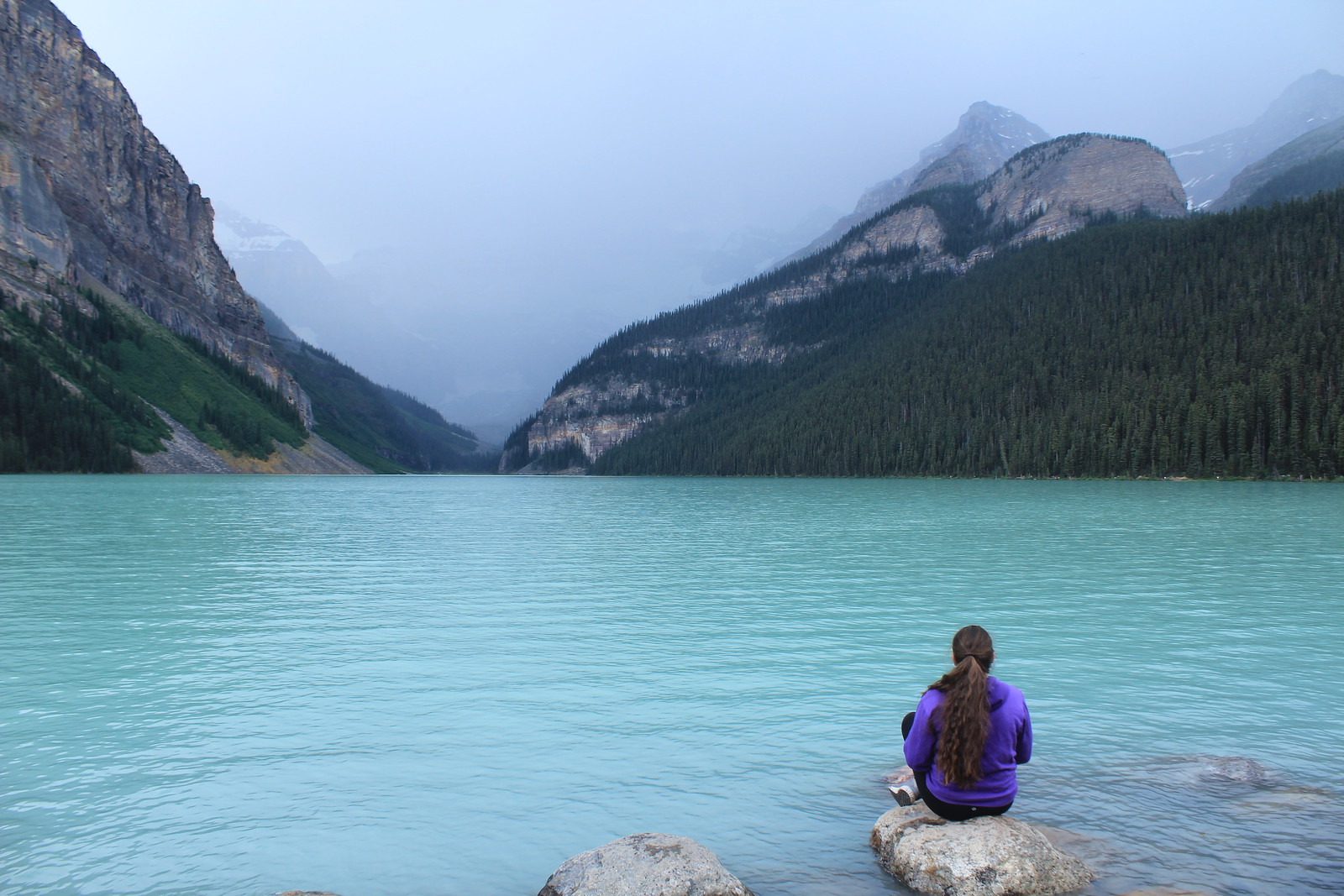 We've been very busy since our last blog.  The laughs have not stopped as we've continued to bond and create unforgettable memories.  After Seattle, we crossed the border to start the Canadian leg of the trip. Everyone felt a sense of adventure wash over them as we entered a new country.  When we arrived in Whistler, British Columbia, everyone was given free time to explore the village before we all got a scoop from the famous Cows Ice Cream shop.  We began to really feel like we were in Canada, as some of us enjoyed maple syrup flavored ice cream. The extra calories were sure to come in handy as the coming days would have us testing our physical and mental strength.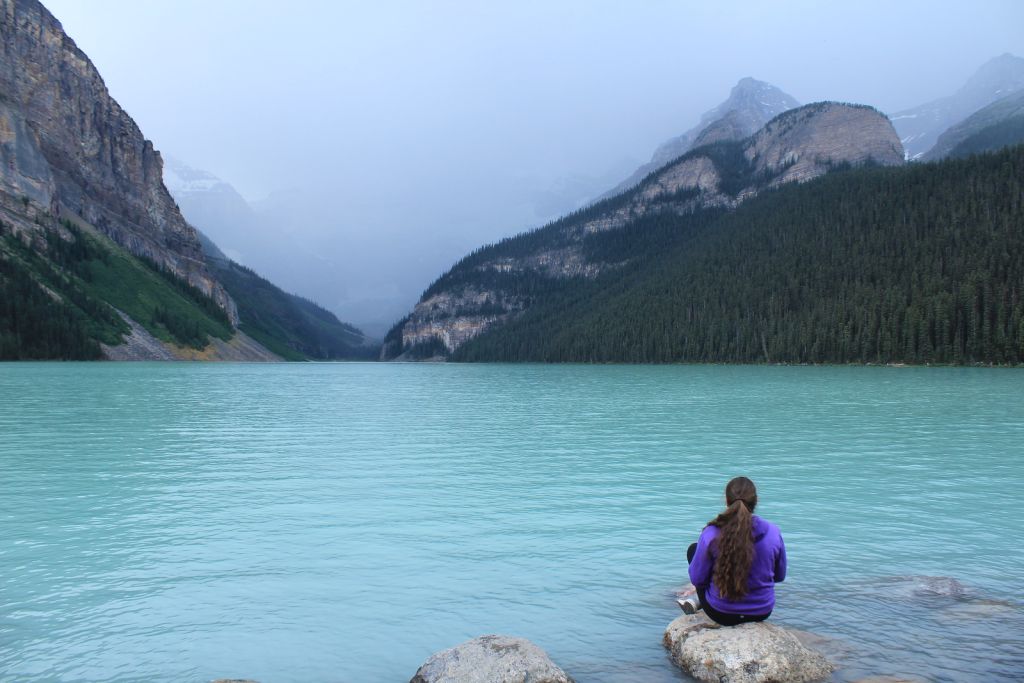 The next morning, we were all eager to take on the mountains. We hopped on the gondola that would take us to the top of Whistler Mountain for a Via Ferrata course which is a mix between trekking and rock climbing. As we climbed higher, adrenaline pumped through our veins. Fearing heights is common, so it was great to see so many participants push themselves outside their comfort zones to achieve an unbelievable view of the Fitzsimmons Range mountains. The whole group had huge smiles when we reached the peak.and those who had voiced their concerns. For dinner, we prepared our own salad and had a pizza party, and the evening was spent having a well-deserved relaxing night in the hotel hot tub and baking cookies.
We woke up bright and early to go mountain biking. Some of us had gained some mountain biking experience from Mount Hood, and those who had skied on Mount Hood were excited to try something new. We took to the trails, edging past trees, hopping rocks and tree roots, and avoiding holes. We arrived back at the bike shop covered in sweat and dirt, but laughing and excited for what was next.  
Before we knew it, were were on our way to Vancouver. The first stop was Granville Island Market to eat and explore. While we were there, we enjoyed our first views of the picturesque city surrounded by mountains and ocean. Afterwards, we set off for the dormitories of the University of British Columbia to settle into our new accommodations before spending the evening swimming at the UBC aquatic center that had diving boards, hot tubs, lap pools, and water basketball hoops. Some of the students were eager to test their athleticism with a game or two of water basketball, while others showed off their flips and dives.
We had a hearty breakfast in the UBC cafeteria before heading to the gym to do a boot camp workout with the gym's personal trainers. After doing push-ups, sit-ups, dips, elastic band exercises, and jump squats, everyone was covered in sweat, panting from the intense workout. We moved on to a gym with basketball courts, so we organized a basketball tournament. By the end, we were utterly exhausted, and the day was only halfway through. Thankfully, the rest of the day consisted of relaxing time at Kitsilano filled with swimming, volleyball, frisbee and soccer.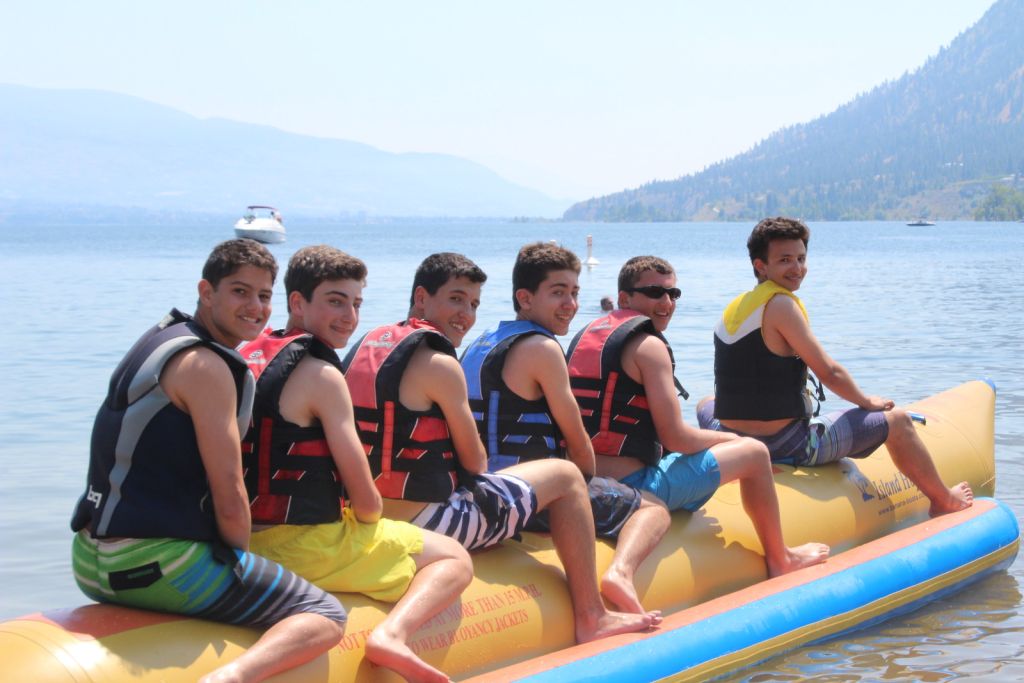 After a fun bus ride east, we arrived in the Okanagan Valley and set up camp, ate dinner (which included a tasty fondue treat), and then went to the beach on the lake to enjoy a beautiful sunset over the mountains in the distance.
The next day, we arrived at the lake to take a quick dip before three boats pulled up to shore to take everyone wakeboarding, water skiing, tubing, and banana boating. Everyone took turns getting their time behind the boats, whether it was learning how to wakeboard or ski, or hopping on the tube to enjoy some thrilling rides as the boat driver swerved to and fro through arching waves.  Everyone had such a good time that they were somewhat reluctant to head to shore for some lunch. Satisfied and exhausted after a long day of fun in the sun, the boats drove away and we returned to our campsite to shower and prepare for our night at the bowling alley.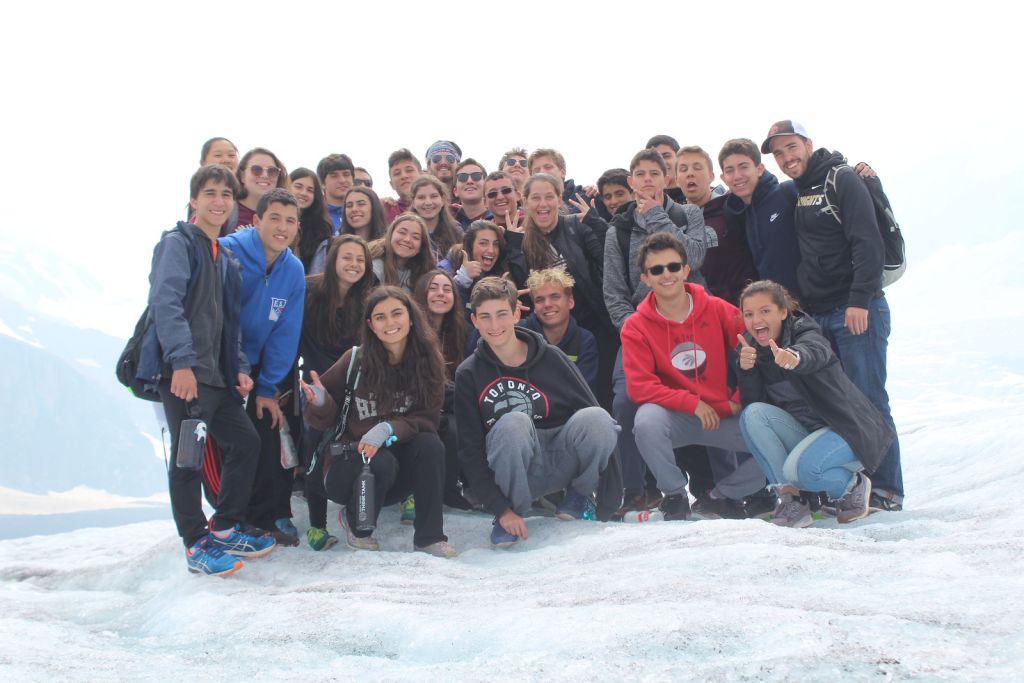 Banff and the epic Rocky Mountains were waiting for us. After a scenic bus ride, we arrived at Tunnel Mountain Campground where we pitched our tents and started cooking dinner; it was Luau night. For our evening program, we had some hilarious skits performed by our lovely trip members. We even had a Bar Mitzvah-themed scene complete with the hora and chair dancing!
The next morning, we set off for Lake Louise, but not before spending some time in the lovely little town of Banff, exploring the local stores and cafes. After a picnic lunch, we hiked to the teahouse on top of Lake Louise. We took a serene evening canoe ride around the lake. The placid bright blue waters and unbelievable scenery seemed like a green screen on a Hollywood movie.
Then we trekked out to Jasper to see the Athabasca Glacier at the Columbia Icefield. We took gigantic ice explorer buses out to the glacier, where we dipped our water bottles into the streams and drank the freshest, coldest water straight from the ice. To cap off the day, we warmed up in the Upper Hot Springs in Banff. With a view of the mountains and friends by our sides, the relaxing hot springs were a great finish to an active week.
Until Next Time,
The Westcoast Blogger
Interested in our USA and Canada tours? Learn more about Westcoast Connection's Northwestern Odyssey 17-day and 25-day itineraries.