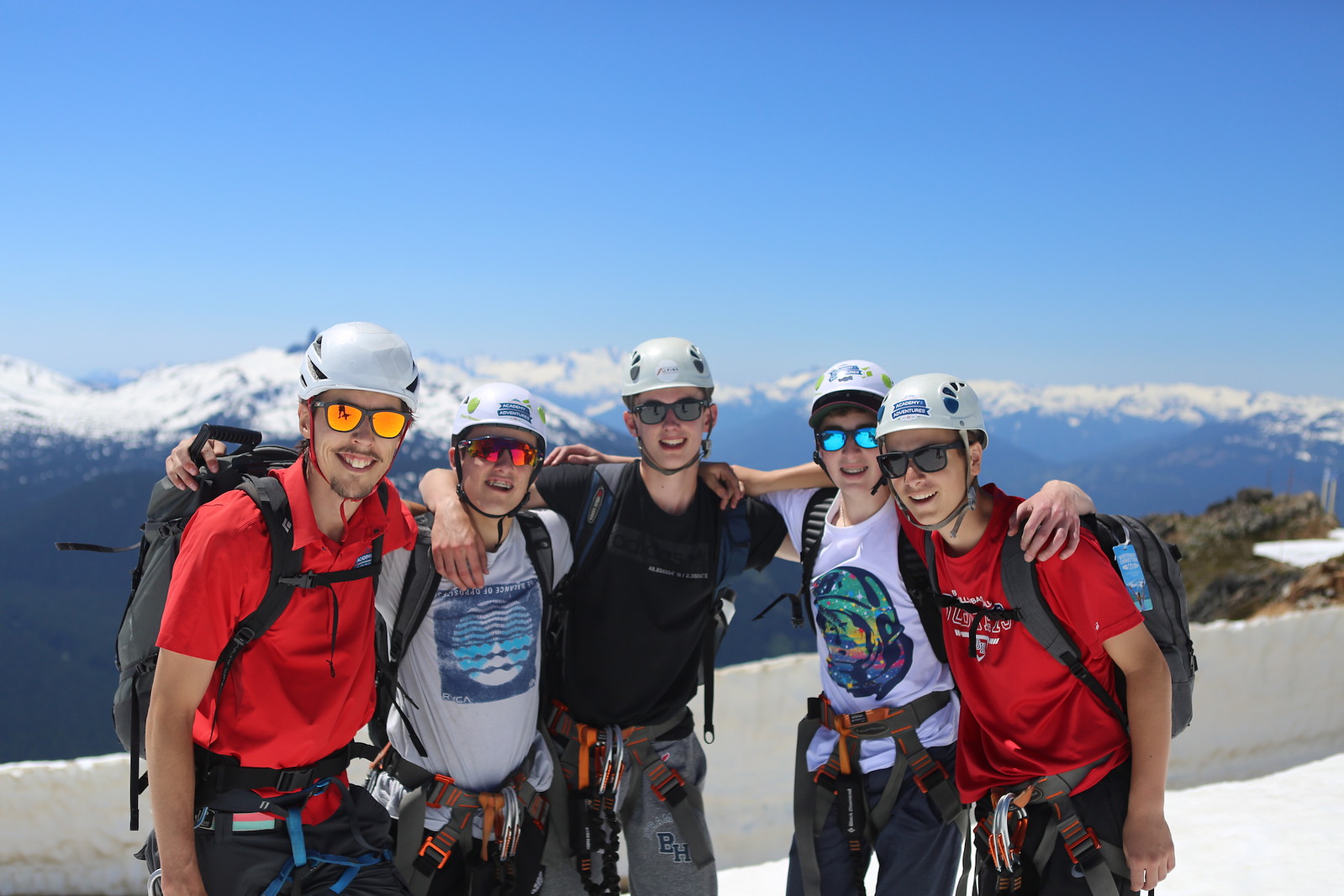 Canada, eh? Hello from the Great White North! Our Canadian adventure began in Whistler, where we had fun with sun and snow activities. Our trip members turned into mountain climbers as we made our way up the Via Ferrata – trekking through snow, rock climbing, and experiencing the most incredible views. Who would have thought we would ever be in t-shirts on a mountain playing in the snow in July? We were so proud of everyone for displaying great teamwork, perseverance, and dedication to make it all the way to the top of the mountain.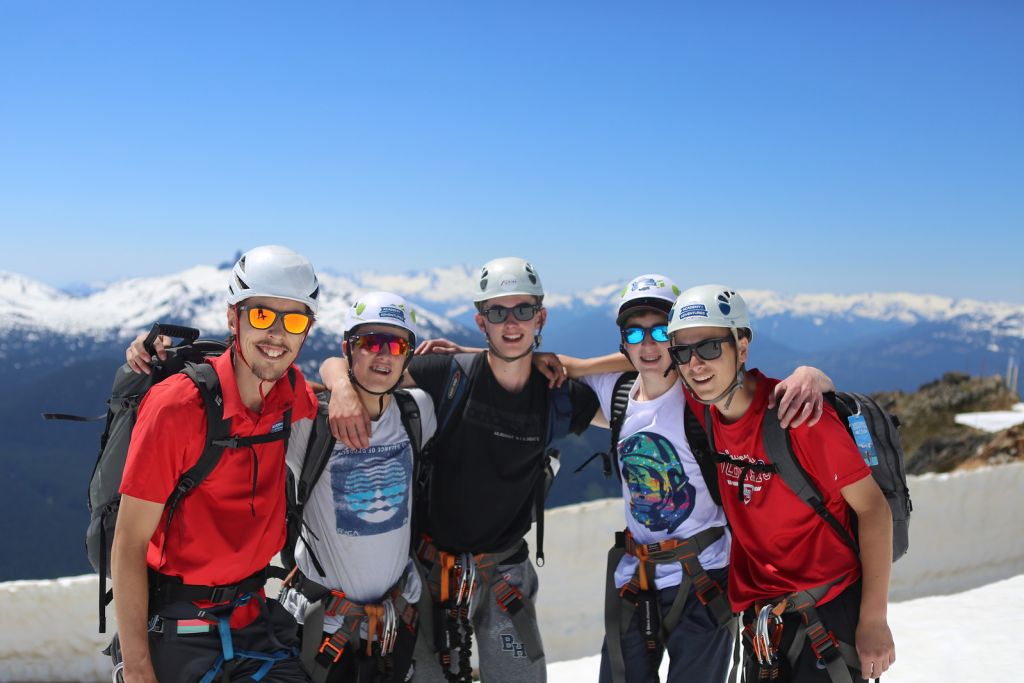 Back at the lodge for lunch,we were lucky enough to see a large brown bear. As we looked out the window onto the mountain, we saw our furry friend hanging out on the outdoor patio. It was great to see a bear so close up, and it was an exciting addition to our lunch!
After that, we switched gears to summertime activities and explored the mountains by bike. Shout out to Emily for learning how to ride a bike!  As we cooled off in Alta Lake, we couldn't help but mention how exciting it was to be on snow one day, and in bathing suits the next… all in the same place!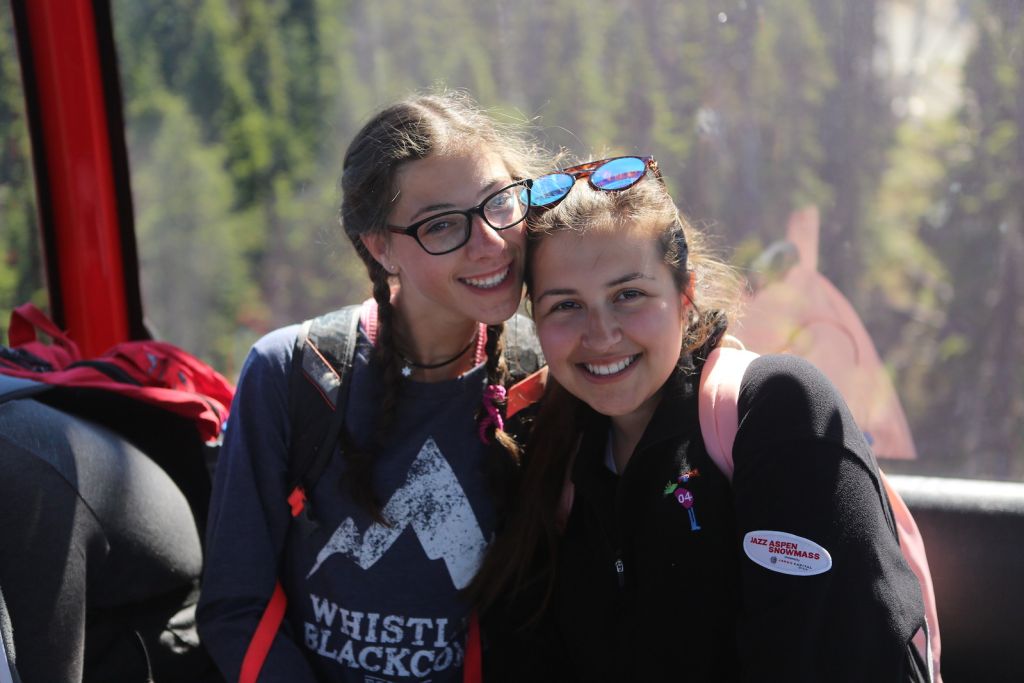 Everyone got a taste of college life as we made our way to the UBC dorms and explored its aquatics and recreation facilities. One of our trip members even showed off some double flips from the diving board, and we made a big splash with our cannonball competition.
We left Vancouver looking forward to having fun in the sun on the shores of Lake Okanagan. Everyone chose between waterskiing, wakeboarding, or tubing – many of them tried these sports for the first time! We are now in Banff and will fill you in more about it next time…
Until Next Time,
The Westcoast Blogger
Interested in exploring the beauty of the Great White North? Learn more about Westcoast Connection's Northwestern Odyssey 17-day and 25-day itineraries.