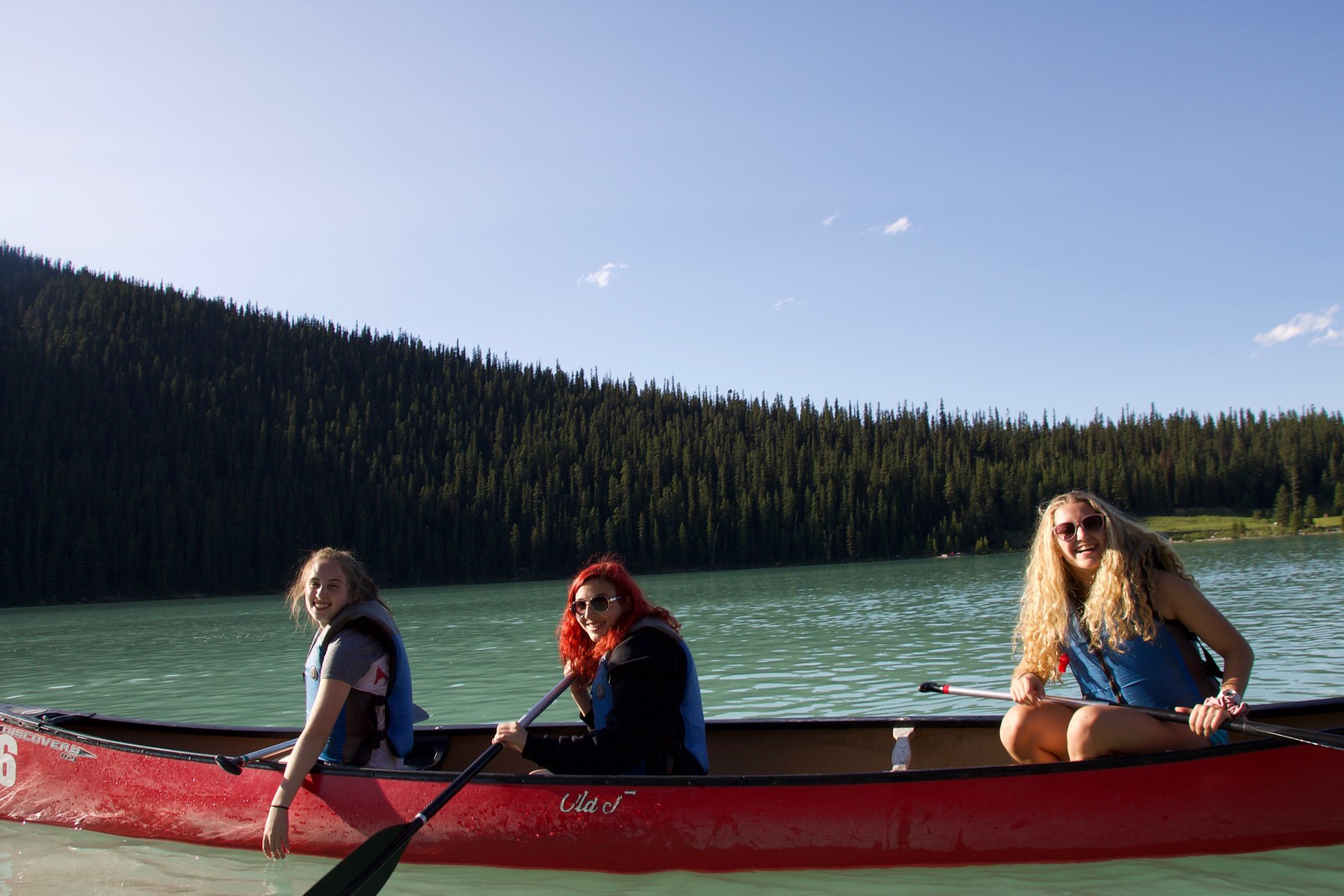 Our admiration for mountains grew ten fold as we continue to be amazed with the skylines of the Rocky Mountains, here in Alberta, where every drive holds new horizons.
When we wrote last, we were on our way to Great Falls to see Old Faithful. She was properly named and reliably exploded with a burst of water reaching at least 50 feet in the air! Next we visited the Paint Pots, where the landscape held sand pots that bubbled with oranges, blues and greens, and the smell of sulfur filled the air.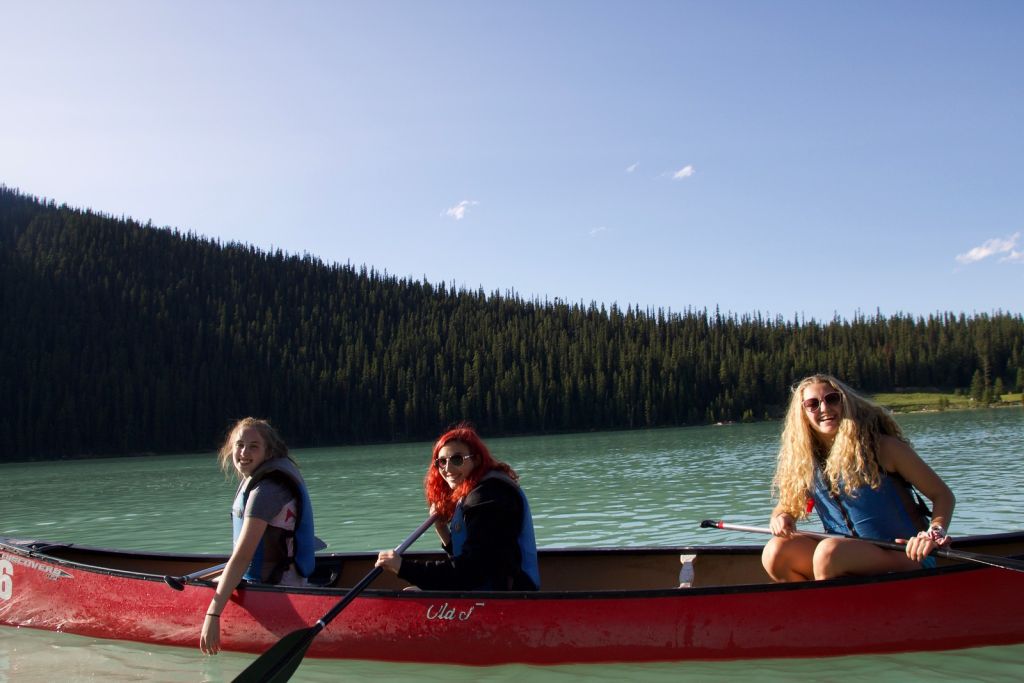 Once we arrived in Calgary, it was time to show who reigned supreme with a game of laser tag. It was every man for themselves, and many lasers were pointed at each other, each branded with 'terrifying' code names like Frodo and Cookie Monster. After that, we went bobsledding at Calgary's Winter Olympic Park! It was astonishing how fast the sleds sped down the track, getting everyone's adrenaline pumping.
The next day was definitely one to remember. We made our way to Banff and started the day visiting the incredible Lake Louise. The view was one of the most beautiful I've ever seen, and it got even better after we hiked to the top where we found a tea house and waterfall. After climbing back down for some dinner, it was time to explore the lake in all its glory with a canoe ride. We donned our life jackets and began paddling on turquoise waters (the color due to the minerals from the mountain) until the sun started to set. We then made our way back to the campsite for some shut-eye.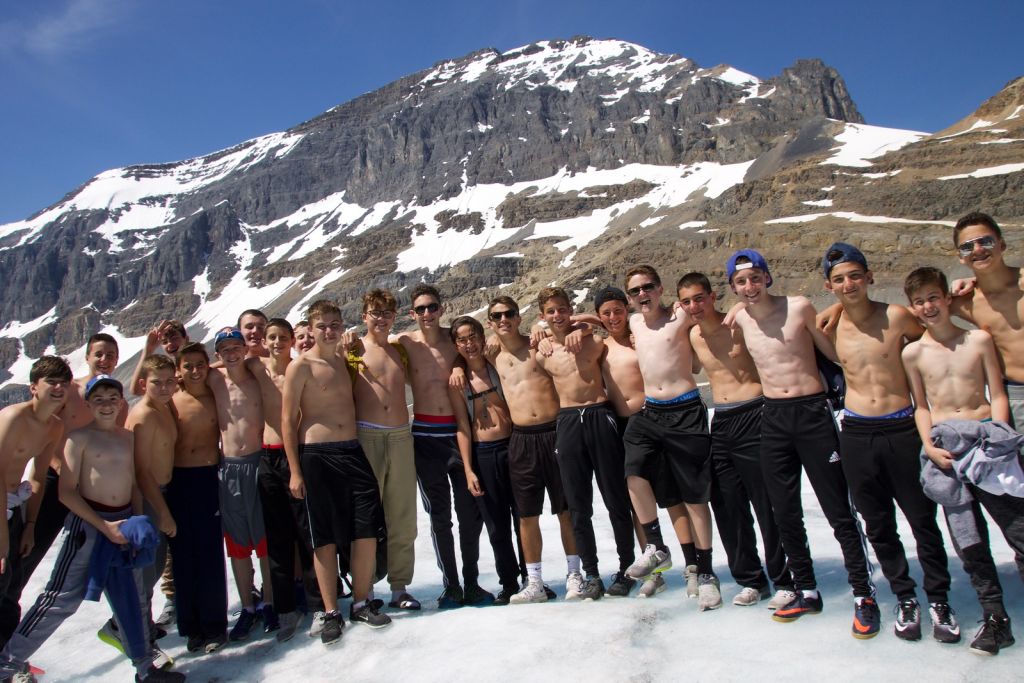 Glaciers were the first item on our list the following day, and we found that the Athabasca Glacier was a frozen ice field with glimmering streams and golden photo opportunities. The boys decided they would brave the cold in order to pose for this fun photo together (if only for a few moments!). The rest of the day included a visit to Peyto Lake, Bow Falls (where we challenged each other to see who could skip rocks the farthest), and the picturesque town of Banff.
As I write this, I'm sitting in our hotel in Kelowna, British Columbia. We arrived here two days ago and have since spent time on paddle boards, pedal-boats, beaches and docks. Last night brought surprises of ice cream trucks and sunsets, which was a good way to bid adieu to Kelowna and prepare for our departure to Whistler. More updates to come!
Until Next Time,
The Westcoast Blogger
Have you always wanted to see the Rocky Mountains? Join Westcoast Connection on our 40-day west coast tour and explore the U.S.A and Canada.