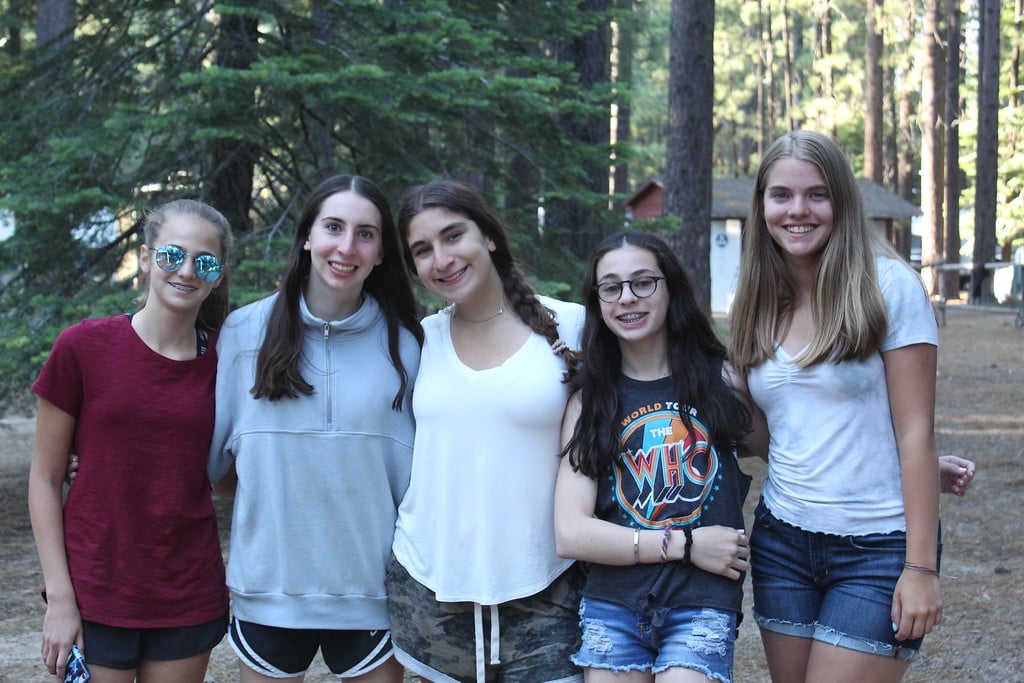 We have been having so many great times here in beautiful California. We escaped to Lake Tahoe for some new and exciting adventures, where white water rafting was a big hit! While we paddled down the river we all took part in some friendly water fights and splashed each other until the other boat surrendered. The campsite was full of so many fun things to do like tether ball, swings and a swimming pool and we all felt that our first night of camping brought us closer together.
The food at the site was amazing! There was always a great variety and we loved having customized pancakes, burgers, hot dogs, fajitas, steak, chicken, salmon, salad and we can't forget about the chocolate fondue! To add to our adventures in Lake Tahoe, we had a great afternoon on the lake wakeboarding, water skiing, and tubing! We also had many celebrations for the 4th of July, including bus trivia, decorations, sing-alongs and games.
When we reached Ventura, we enjoyed a beautiful morning on the beach, where the waves were super fun to play in and we relaxed in the California sun. That evening after the movies, we all shared a refreshing treat at Cold Stone Creamery. On our last night camping, we started a color war! Our family was split into two teams and we have to compete against each other in various games throughout the trip! Our first competition was a water balloon throwing contest. The blue team took home the win, but we all have our game faces on as we await our next challenge!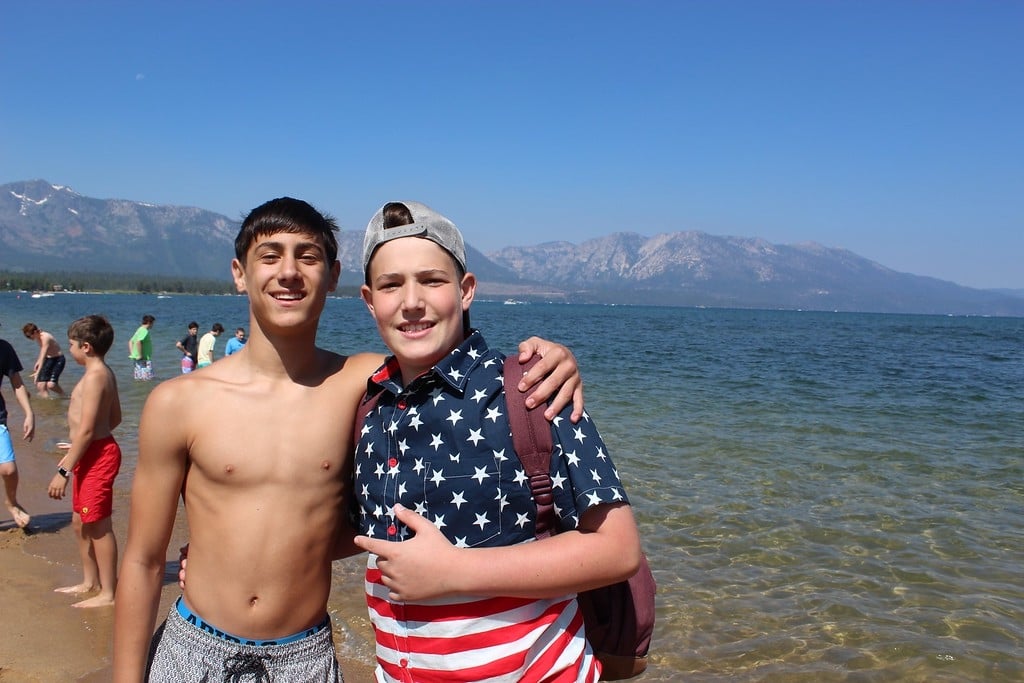 We are currently in Los Angeles, where we're excited to continue our adventures. We have already checked out the popular Venice Beach, where the graffiti on the walls sparked all of our attention and many of us took the opportunity to snap a cool picture in front of the creative murals. Trip members also got to try out some of the equipment and show off their strength at the famous Muscle Beach. Although we did not see any celebrities walking down Rodeo Drive, we did spot one while we were hanging out at the Citywalk at Universal. Some of us got to meet Jojo Siwa from Dance Moms! Next up, we had an incredible time at Universal Studios! We went on an amazing tour of the back lot and got to see where they filmed movies and shows like Back to the Future, The Good Place, Desperate Housewives, Bruce Almighty, Hunger Games and even parts of The Grinch! The tour was super interactive and even had some special effects that made us feel like we were actually the actors in the movies.
We are loving every second of our time in California and our friendships with each other are growing more and more each day. Some of us have even started talking about where we want to go with our new friends next summer!
The Westcoast Blogger!
Want to go camping in California? Take a look at our 14-day California Sprint itinerary!