After a flight to Cairns, we were greeted by our host for the next two nights, Paul of On the Wallaby! Paul made our experience at On The Wallaby one that we'll never forget. His knowledge, humor, and excitement for his small town of Yungaburra was completely contagious as we moved away from the city and out into nature. During our time there, we saw waterfalls, went on hikes, navigated rainforests, had animal sightings, and so much more. So many friendships blossomed, songs were sung by the campfire, meals were devoured, and the sense of community on our trip developed quickly. There's something about getting away from the city for a few days that's so refreshing, and a lot of trip members compared it to their experiences at summer camp – which brought back a slew of great memories and games with it! When it was time to leave, we were said to said goodbye to Paul, but there was so much waiting for us in Cairns!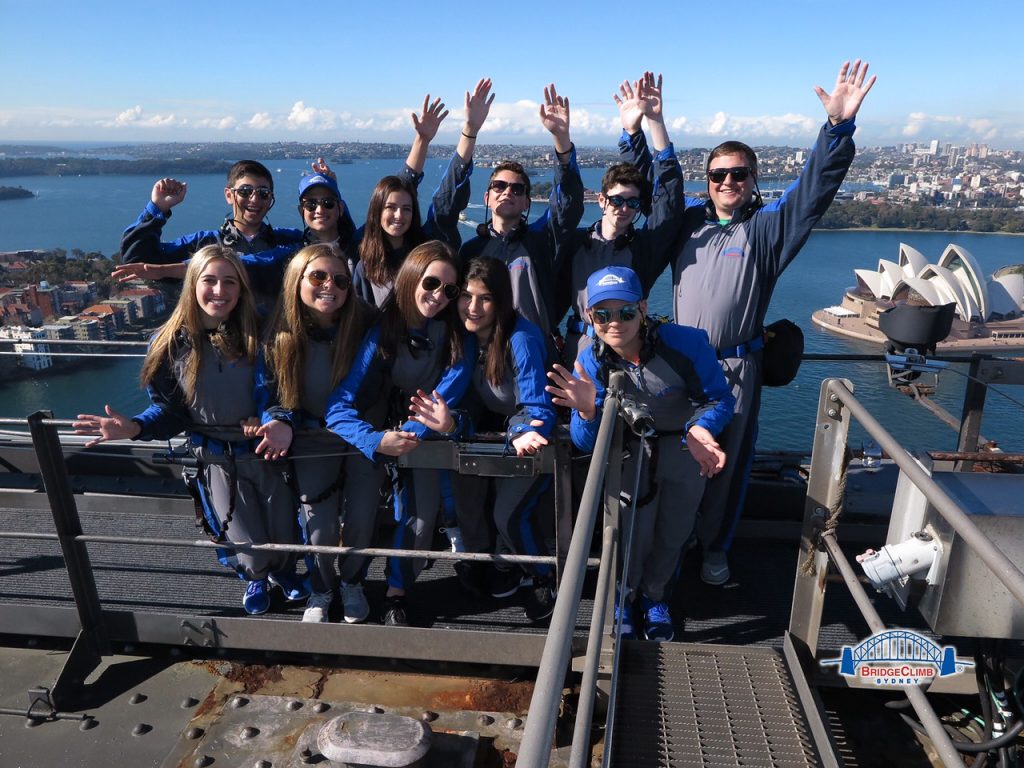 Snorkeling and scuba diving the Great Barrier Reef is something people dream of, and it certainly lived up to the high expectations we had of it. Everybody was smiling as they took off their snorkel and mask, which was very special, and our day was nothing short of perfect. We were also able to whitewater raft 10km (6 miles) down class 4 rapids, wakeboard around a ski park in a valley, and learned how to throw both a boomerang and spear at the Tjapukai Cultural Park! This was certainly our high action-adventure portion of the trip, and we crammed a lot of exciting adventures into our short stay in Cairns.
We're continuously impressed by how quickly everyone has bonded and how much we're beginning to feel like family. And, with that, we said goodbye to Cairns, and hello to Sydney!
Our time in Sydney was spent in the air, water, streets, and shops! Our hotel was a highlight for all, featuring rooms with incredible views of the Opera House, a pool on the 23rd level, and a perfect location for walking around and exploring the city. We were lucky enough to go see a football match between Sydney FC and Arsenal, and it was quite an experience being in attendance along with 80,000 other football fans as we watched this city's team play a world-renowned and global club like Arsenal. The following day was spent with a private tour of the stadium before traveling to Bondi Beach, a very small surfer town with an iconic beach. Its beach is filled with a ferris wheel, artistic boardwalk, and even an ice rink! It seems like we find ice rinks everywhere we go in Australia, because it's winter down here (though you wouldn't be able to tell from the temperature!).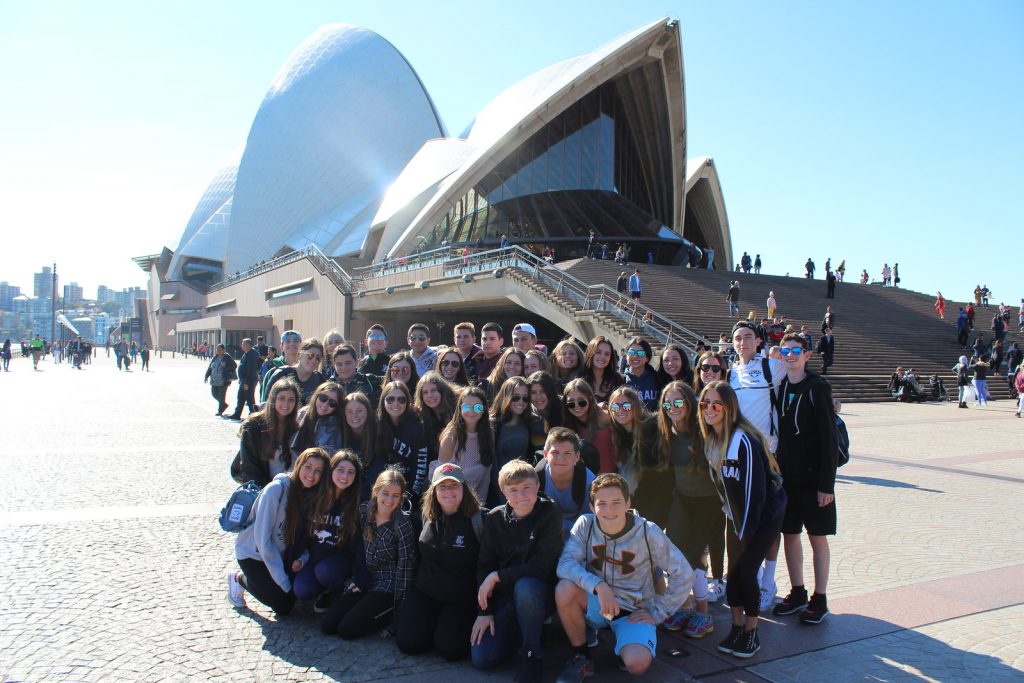 The Sydney Harbor is very difficult to put in words, especially since most of us have dreamed of seeing the views in person. Climbing the 440 ft. Sydney Bridge was easily a highlight because of the special views that can only be seen from the top. In addition to the bridge, we were able to see the city skyline at night in the Sydney Tower!
We also had a jet boat ride and, if you ever have the opportunity to take one in a big city, do it! We laughed more during the boat ride than we have all trip, all while getting drenched as we zoomed and zagged every which way in the water.
It's very bittersweet that our time in Sydney (and Australia, as well) has come to an end. Our biggest takeaways from Australia have been to appreciate the views, take your time in life, and watch as special friendships develop on trips like ours.
Back to America we go!
Until Next Time,
The Westcoast Blogger
Interested in learning more about Westcoast Connection's tours of Australia and Hawaii? Check out our 22-day and 27-day tour for the trip of a lifetime!