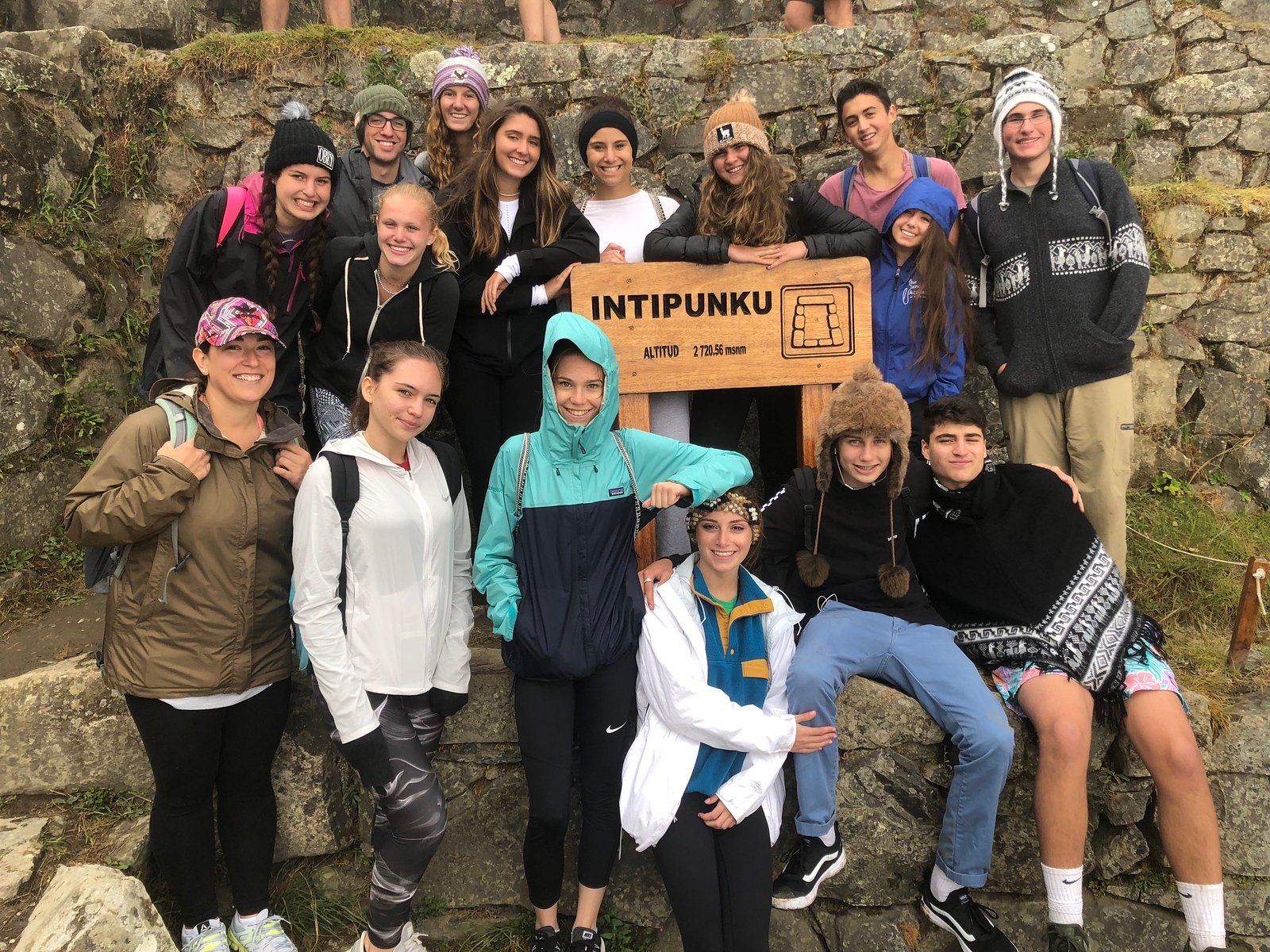 Hola friends and family! We are on the train back from Aguas Calientes as we write this, on our way to Cusco, our last stop. Since we last wrote we've done and seen a lot!
Our last service day was in Ollantaytambo, where we learnt how to make adobe bricks with mud and straw. Ethan and Korbin showed some real skill at making the bricks and all together we made over 60 in only a few short hours. The family who's farm we were working on treated us to a traditional dish called Pachamanca, made with chicken, beef, potatoes and plantains, all cooked over hot stones and underground! It was very cool to see them prepare this traditional Inca meal.
Our next stop was the big day–Machu Picchu! We left the hotel bright and early and boarded the bus to get up to Machu Picchu in the dark. When we got up to the site, we did a one hour hike to the Sun Gate….where the foggy morning kept us in suspense for any sneak peeks of the mountains and ancient city. Thankfully though, once we got back down to the ruins and ancient city, the clouds had cleared, the sun was out and we were able to get all the stunning photos we were hoping for. Our tour guide Joel was great and we all loved his theories and tales of the Inca and the sacred land we were visiting. Taylor especially pushed herself with the hike and it earned her the title of Toast Master for today.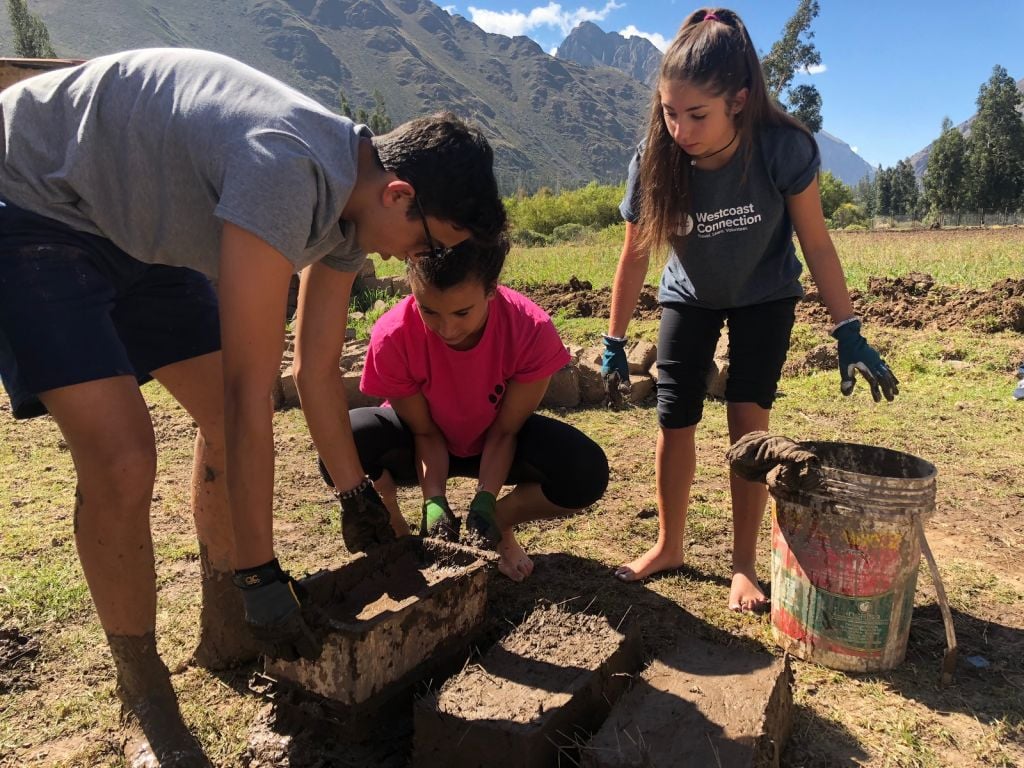 Then in the afternoon we treated ourselves to some naturally heated hot springs in town. By the end of the day we could hardly keep our eyes open at dinner, and felt thankful for such a special day!
Tomorrow we have our last service day in Cusco and a city tour, both of which we are looking forward to. Hope you've been enjoying all the photos we've been sharing and we'll see you in a few days back at home.
Big hugs (abrazo grande)
The Westcoast Blogger
Dreaming about your big day at Machu Picchu? Read more about our 15-day and 28-day community service trips!