Breathtaking is a great word to describe our adventures here in California. We continued on to Lake Tahoe and cruised in a beautiful yacht, taking in the views all around us.  Next up, we soaked in the sun, while some of us crushed it at wakeboarding, while others had the biggest smiles on their face as they tubed across the lake. That night, the members took part in a Chinese Auction, where the Nutty Nicole's won for spirit points with a peanut-butter-and-jelly song and dance.  Some of the teams won awesome prizes, like performing for the rest of the group or planning an evening program. We're all excited to see what everyone is going to come up with!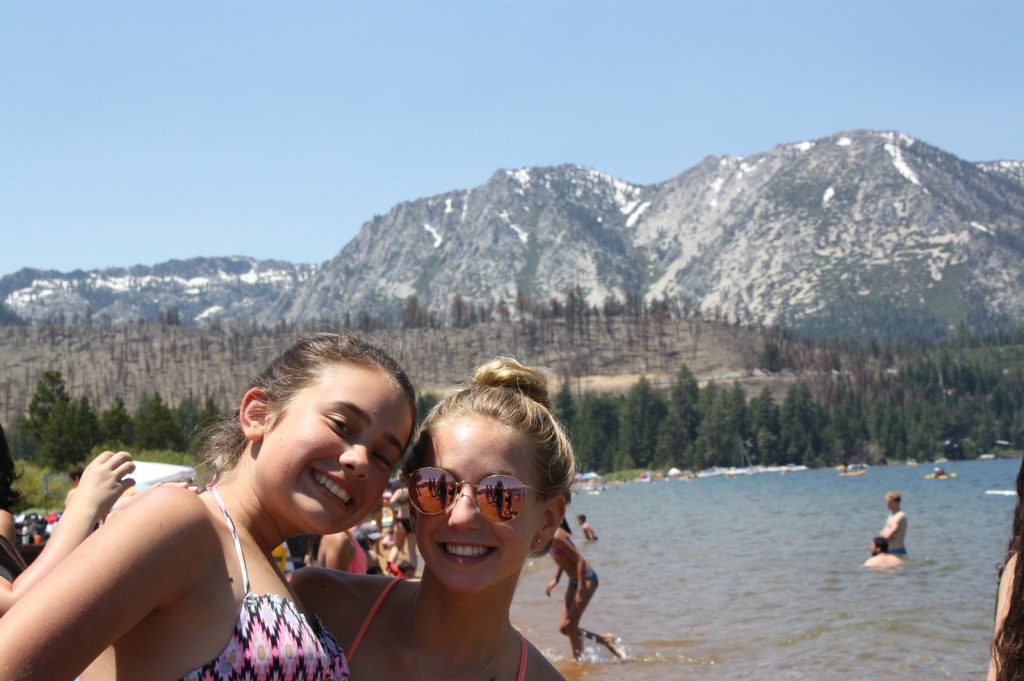 Always on the move, we headed to Ventura Beach, where we celebrated America's birthday and, more importantly, Sage's birthday.  Chilling at the beach, we started a group "Gotcha" game, where some were quickly fooled and got out, while others used their patience and skills to get out many participants.  At night, the staff prepared a great dinner of steak, chicken, and salmon that was helped along by some hungry trip members. We finished the night with a bang by taking in a magnificent fireworks show.
Off to the city of angels, we made our way to Los Angeles. Starting in Venice Beach, the girls all had a photoshoot with the intricate graffiti on the beach. One of our members got a super cool henna tattoo, while some of the other girls tried on sunglasses. As for the boys, one of them had his dreams come true when he got to see the famous Jim Morrison graffiti wall in person.  Later, we arrived at Diddy Riese, where everyone stuffed their faces with ice cream sandwiches. To burn off the ice cream, we headed to our dorm rooms at UCLA, where our trip leader, Scott, lead a football game with some of the boys, while others played volleyball or chilled by the pool. We ended our first night in LA by heading to the well-known improv club, where we all couldn't stop laughing.  However, the real show was afterwards, when the trip members spotted famous YouTube star Jake Paul's house.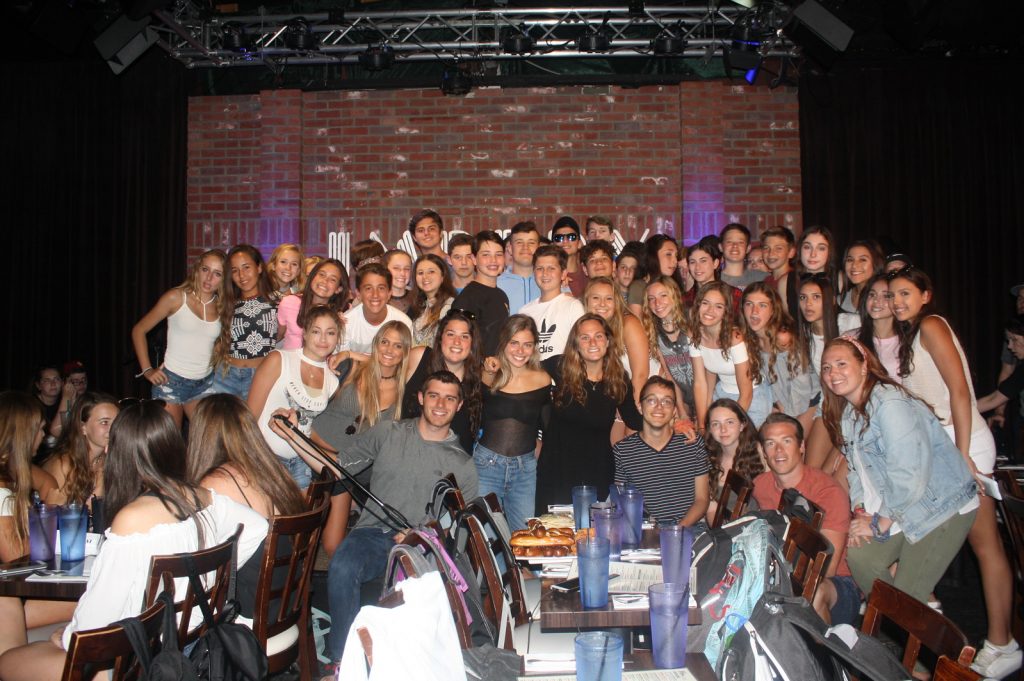 When we woke up the next morning, everyone was already super excited to head to the happiest place on Earth. On the way, we had a group sing-along with only Disney music. We all had a blast as we jammed out to Frozen, Camp Rock, Little Mermaid, and more. The day was everything we could've dreamed of, and everyone is so excited to hit the Hollywood scene tomorrow!
Until Next Time,
The Westcoast Blogger
Interested in learning more about Westcoast Connection's California & the Canyons tour? Check out our 21-day middle school and 21-day high school tours for students!