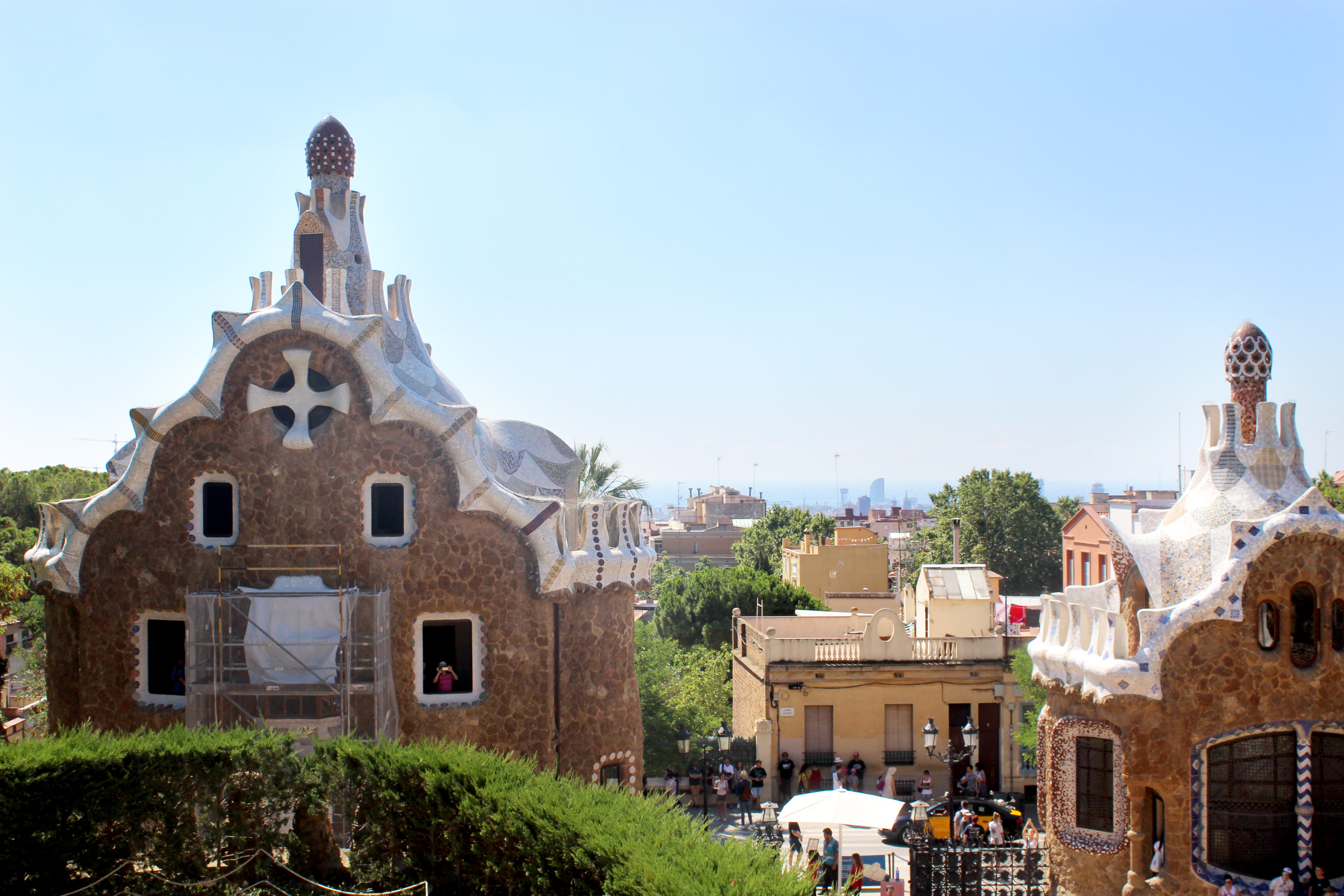 ¡Saludos de Barcelona! We've been in Barcelona a little over a week and it's starting to feel like we're a part of the city. We ride the metro daily, order meals and ask for directions in Spanish, and have 'go-to' coffee and snack spots where some of us even have favorite servers.
Beginning last Thursday, students woke up and went to classes without a chaperone for a real taste of college life! Across the program, students were confident about navigating the commute from dorm to classroom. Low and behold, everyone arrived to class without a problem! It was touching to see students helping one another, guiding each other down the streets, and consulting the subway map to make sure they were all heading in the right direction.
Inside the classroom, students are making strides, as well:
–  This week in Princeton Review's SAT prep, Caroline B. admitted, "I never would've thought to do this before," when Adam showed her a trick for tackling math problems.
– The business class welcomed guest speaker Juan Carlos Moragues, a principal business operations manager in Barcelona. During his presentation, students were able to connect their previous lessons about management, organization, and success to a real-world example.
– Spanish class students set out – freshly armed with new vocabulary and phrases – into markets, stores, and parks, to complete scavenger hunts and practice asking for prices and the whereabouts of store items. What better way to learn Spanish than to immerse yourself and practice?
– Artists at the workshop practiced portraits of human models and photography classes took trips around the city to capture beautifully composed pictures using rule of thirds, complementary colors, and symmetry.
Our weekend was a combination of fun, relaxing, and educational activities. Friday, we walked along the seashore, had dinner at the marina, then walked to a local Discoteca for some dancing and singing. There was a – for lack of a better word – "magical" moment in the evening, when all the students were hysterically laughing, dancing like crazy, and screaming music lyrics at the top of their lungs. Their arms were around each other and, as we walked out at the end of the night, Alex approached our program director, Justin, and said, "Thank you! Thank you for choosing this place and this activity. We had an amazing time." It was touching and gratifying to hear such a heartfelt response!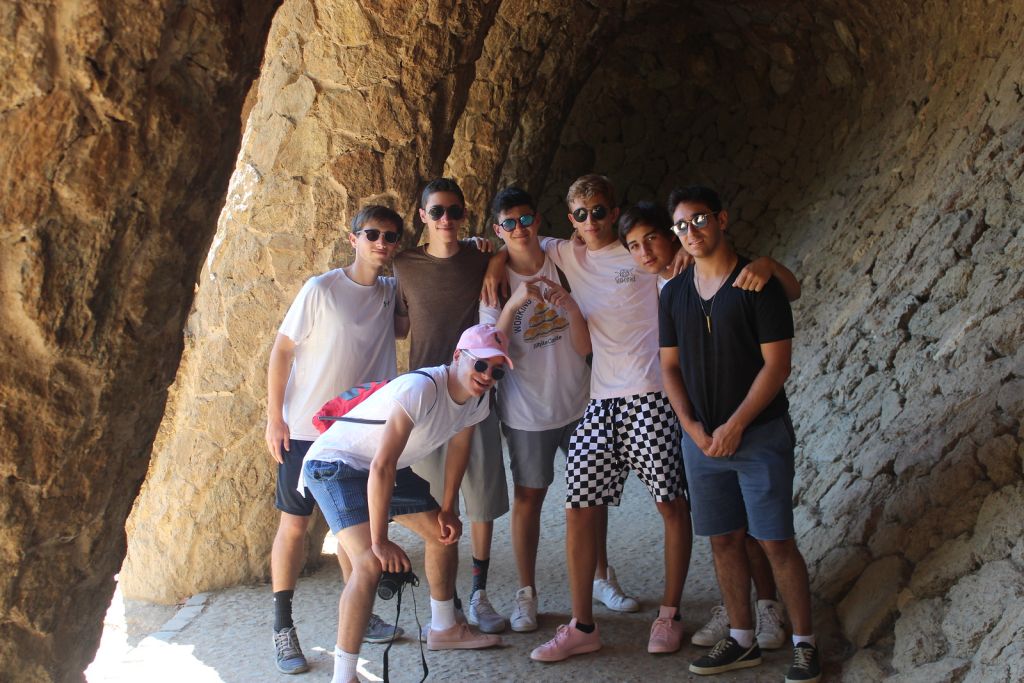 After a relaxing Saturday afternoon at Barcelonatta beach filled with sunbathing, swimming, frisbee, and touch football, we hopped on a bus Sunday morning to check out Park Guell, the Dali Theatre and Museum in Figueres, and the town of Girona. In the Dali museum, we wandered around a cylindrical building that also housed the artist's tomb, gaped at the some of his most famous works while in Girona, and strolled along sipping coffee and taste-testing various crepes, gelatos, and pasta dishes. The day was an incredible sensory experience!
As I wrap up my summary of the past week, I'm sitting in a cafe two blocks from our residence at Collegi Major Sant Jordi and across from the gym. There are students walking by me in pairs to the gym to work out together, take classes, and go swimming in the pool, while others are grabbing a quick nap before we eat dinner and go sing karaoke tonight. I can already tell it's going to be another amazing week in Barcelona.
Hasta pronto,
The Westcoast Blogger
Does Barcelona sound like an exciting place to get a taste of college life? Explore our 21-day and 28-day pre-college summer programs in Barcelona. It will be the experience of a lifetime!