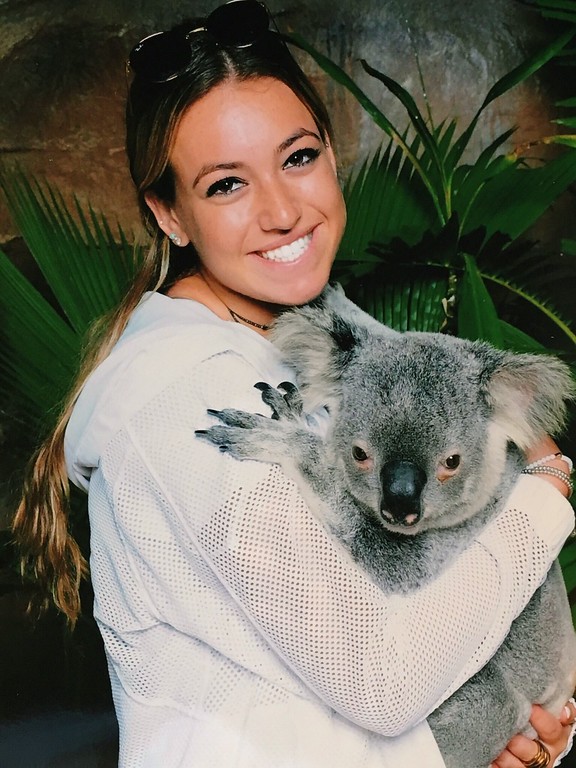 G'day mates, I feel like it's been so long since we last wrote! We've been doing so many amazing things that time is flying by. Still, I'll update you as promised in the last blog: many trip members did in fact hold koalas and take pictures with them at the Australia Zoo! Who could resist a tiny fuzzy bear? This wasn't all, as we also had the opportunity to see crocodiles, tigers, wombats, snakes and, of course, kangaroos (to name a few). In fact, the kangaroo enclosure was open to the public and many of us fed and took selfies with the friendly marsupials. After our visit to the zoo, we watched one of the most popular and entertaining sports in Australia – Australian Rules Football! We saw a match between the Brisbane Lions and Geelong Cats with some 16,000 other fans, with the Cats winning by a score of 163-78. Different from other sports, all the fans got to enter the field after the game to play mini games or simply check out the terrain.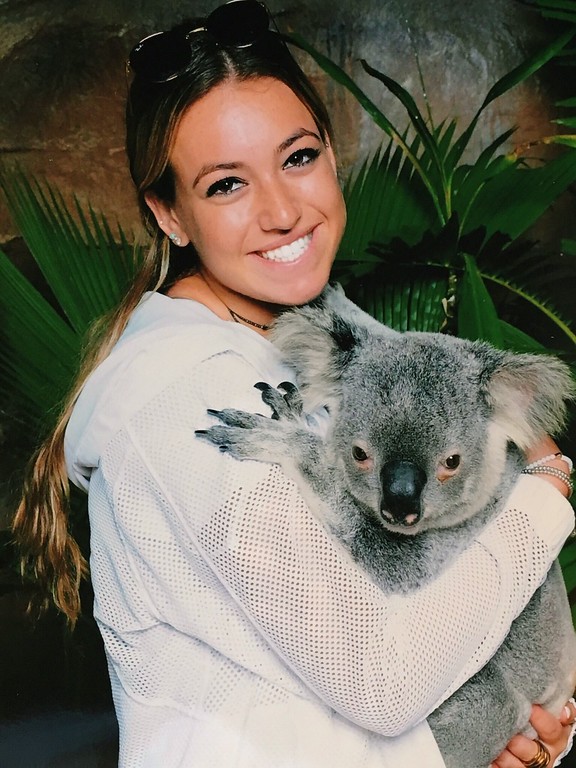 With some initial adventures under our belt, we then flew to Cairns where we spent two days at the Wallaby Lodge with our hilarious guide/host/bus driver, 'Tall Paul' (he's 6-foot-8). An eco-friendly home, the Wallaby was a great place for everyone to bond through lots of quality time together. We took advantage of the time by platypus spotting, night canoeing, playing cards, and hanging by the campfire. The night canoeing was particularly special as tree kangaroos and water dragons were spotted, while a super moon was in the sky, illuminating the beautiful landscape.
A full day of adventuring with Tall Paul was spent at the Atherton Tablelands. Right when we arrived, one of the most amazing moments of the entire trip happened: a teenage cassowary was meters from our bus! We had already begun disembarking when the large dinosaur-like bird looked us straight in the eyes. It was not alarmed, but continued to watch us for several minutes as we returned the favor and watched intently. The bird lost interest and eventually moved on, leaving us all with a sense of awe. We were told that some people who live in Australia may never even see a cassowary in the wild. What a treat! Following this encounter, we paid a visit to Crater Lake, a huge clear blue lake that formed after a volcano erupted many years ago. We also managed to visit Millaa Millaa Falls, a place so fresh and picturesque that Herbal Essences commercials were shot there.
With our time at the Wallaby Lodge completed, we headed to our hotel along the oceanfront in Cairns. On the way, we stopped for an informative and interesting lesson about the Great Barrier Reef. Gareth Philips, a marine biologist and expert diver, was our Reef Teach instructor, and he provided us with various coral and fish samples to touch and see, while also taking the time to discuss the ins and out of diving safely. With his help, our next day snorkeling and diving the Reef was much more successful as we could identify various organisms. In fact, during our boat ride to our coral site on Hastings Reef some 50 km from shore, every trip member and staff managed to identify a few coral or fish. A few of the highlights that were spotted include: sea turtles, maori wrasse, clownfish (like Nemo from 'Finding Nemo'), jellyfish, sea cucumber, rainbow fish, and trigger fish. The time spent viewing the reef was truly remarkable and appreciated by all!
The next day was an eventful one, particularly because it was Brent's birthday! Once on the bus to our first destination, Brent wore a happy birthday sash while also receiving multiple renditions of the happy birthday song, and we made sure to have cake when we ate! Brent's birthday involved a lot of action as we began the day by visiting Tjapukai, an Australian Aboriginal Cultural Park, where we were introduced to some of the culture presented by aboriginals of Queensland Australia.
The afternoon was spent cable-boarding, which was challenging but also great fun. We also spent time at an aqua park with trampolines and huge slides, which was made extra exciting when we decided to do a time trial like American Ninja Warrior to see who could run the course the fastest. We weren't done, though, as that night we played 'trade up', a game where each group is given only a pen and must trade it to stores for increasingly better items. Whichever team comes back with the best item(s) wins. This resulted in some impressive trade ups, with the winning team coming back with several currencies of foreign money, a fidget cube, a nemo-stuffed animal, coasters, and a silver-lined necklace!
The day after was an equally intense one as we spent it whitewater rafting the Tully River, which is rated a grade 4 rapid. We all relaxed after a few extreme days of water sports by heading to Trinity Beach in the afternoon, which is the very same beach that James Cook landed on.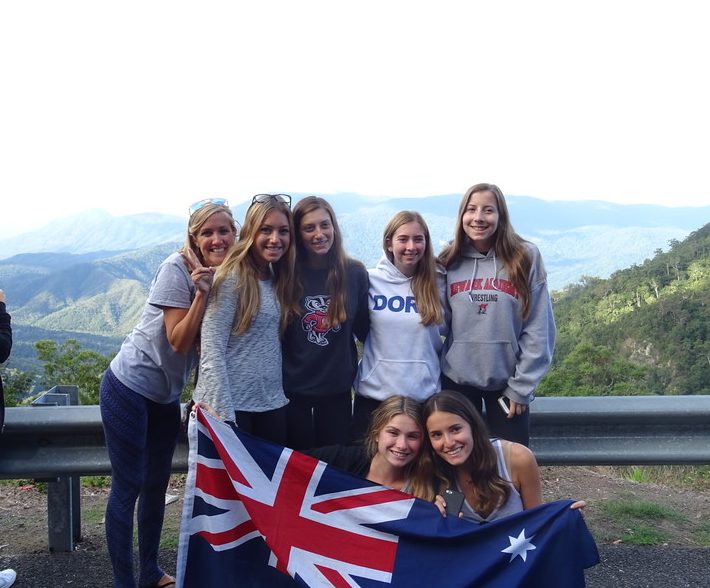 In case you were wondering, the Australian flag that has been appearing in our group photos gets passed to a different trip member every day. The member chosen that day must bring it everywhere they go, otherwise strange and sometimes hilarious penalties are dished out. So far, one person ate vegemite, another sang "Breaking Free", and a third wore a tiara for the day. The fun never ends in Oz!
Next up, Sydney!
Until Next Time,
The Westcoast Blogger
Interested in learning more about Westcoast Connection's tours of Australia and Hawaii? Check out our 22-day and 27-day itineraries for the trip of a lifetime!