Our last day volunteering with Life Monteverde was bittersweet and full of new knowledge about the process of growing and producing coffee. All the new coffee lovers in our group enjoyed sampling various flavors and learning which one they'd like to buy back home. There was a consensus that the majority preferred medium roasted coffee.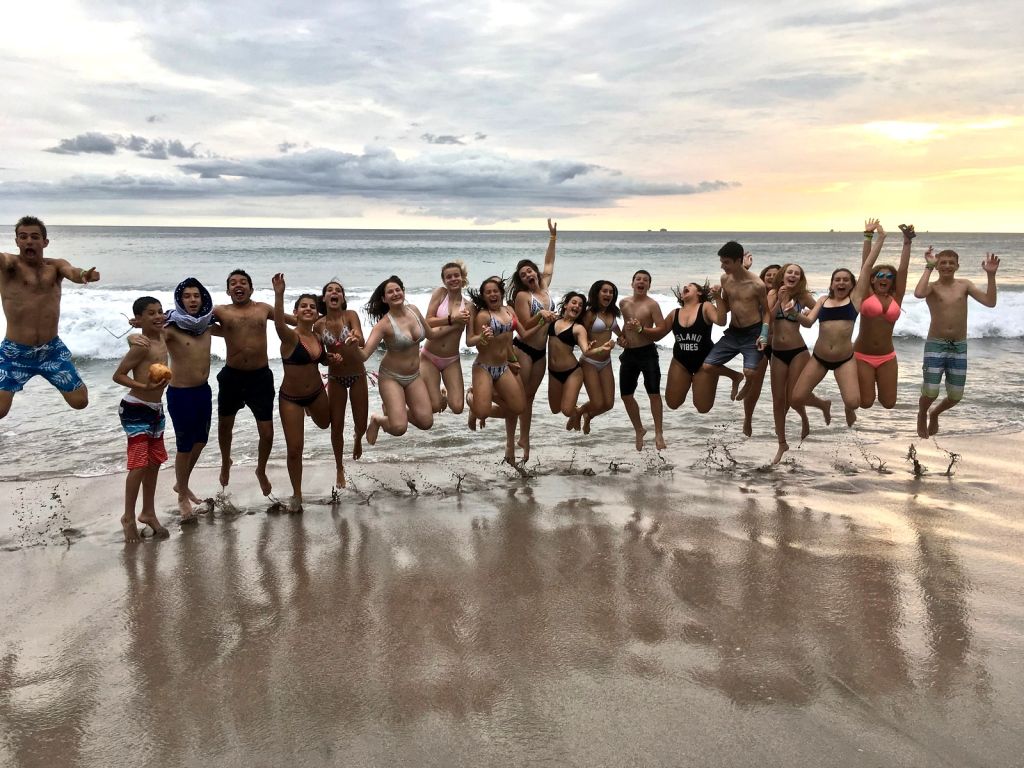 A highlight of the day was playing a friendly soccer game with the locals. Many of our group members were nervous at first because they were going to go up against teens that played soccer on a daily basis. However, the Costa Rican teens were very kind and ended up wanting to split up among our group to play, and we discovered that we had some superstars on our trip that impressed us with their skill, camaraderie, andteamwork. To unwind from our jam-packed day, we went to a disco where we danced the night away. It was great to see everyone's dance moves as they learned how to dance to traditional Latin music.
We had the opportunity to relax after the disco the following day when we traveled to Arenal (La Fortuna district) and visited the Baldi Hot Springs. The trip members were captivated by the creation and beauty of the hot springs, which are heated by the nearby volcano that we got to see clearly that night. During our canyoning excursion in Arenal, some of us confronted the heights of the waterfalls we were rappelling down with excitement, while others started out uneasy, but then conquered their fears once again just like they did when we went ziplining. It was great to see everyone encourage one another throughout the trail. We saw some more sportsmanship later that afternoon during the Color Wars, where three teams competed against each other in various field day activities (e.g. egg toss, three-legged race, etc.). All three teams did an amazing job and the final result was very close.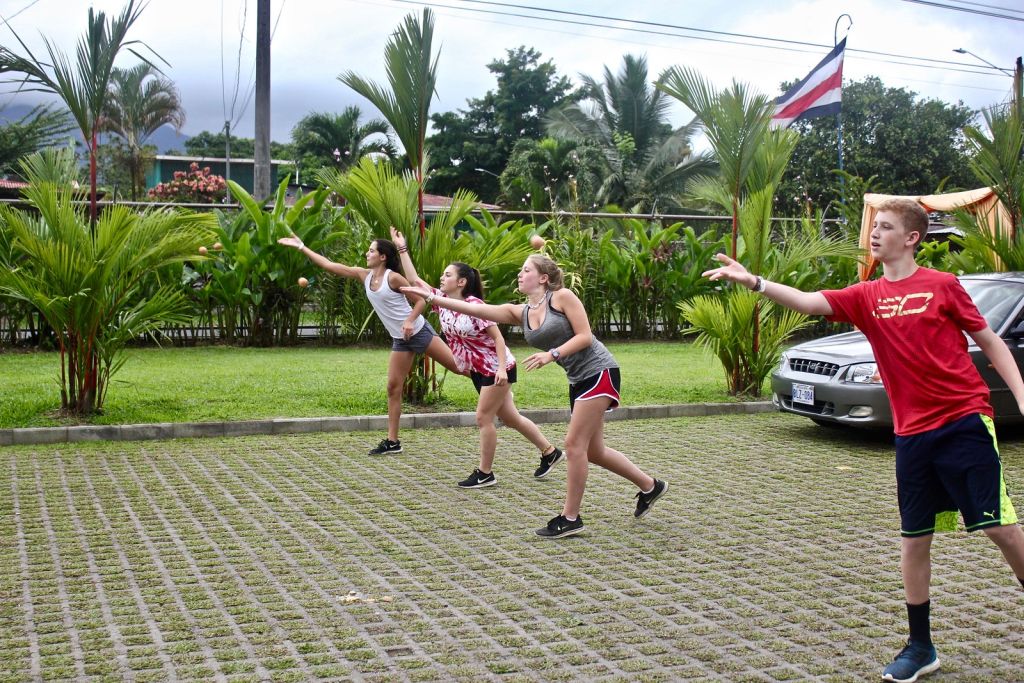 After a marvelous time in La Fortuna, we continued with the adventurous theme as we hiked Rincón de la Vieja Volcano National Park. To our surprise, we ran into another Westcoast Connection group at our hotel that we had previously met in San Jose. We used this opportunity to play the camp game 'mafia' as one big group, and everyone had a great time getting to know one another. We also went horseback riding through a forest that led to a beautiful mini-waterfall, where we had the chance to swim. That afternoon, we refreshed ourselves at the Rio Negro Mud Baths, where everyone covered themselves in mud from head to toe., and we concluded that our skin truly did become more soft and revitalized afterwards.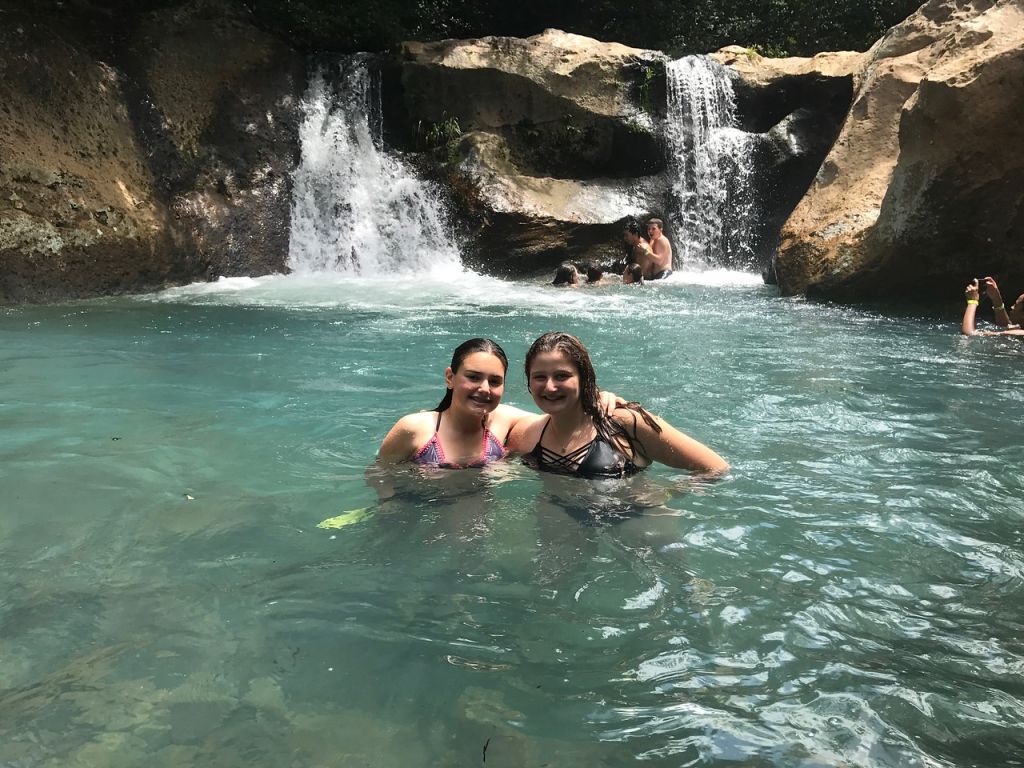 We're currently enjoying our time in the beach town of Flamingo. So far, we've swam and tanned by the beach while enjoying some freshly-cut coconut. Furthermore, we've started to volunteer with Siempre Amigos by helping them remodel a local house. We ended our night with a bonfire at the beach, reflecting on the amazing time and good work that we've done so far. The group is looking forward to continuing their volunteer work and seeing the end result, as well as relaxing by the beach and learning how to surf!
Hasta Pronto,
The Westcoast Blogger
If this adventure sounds like something you'd like to be a part of, check out our 28-day Costa Rican community service program!