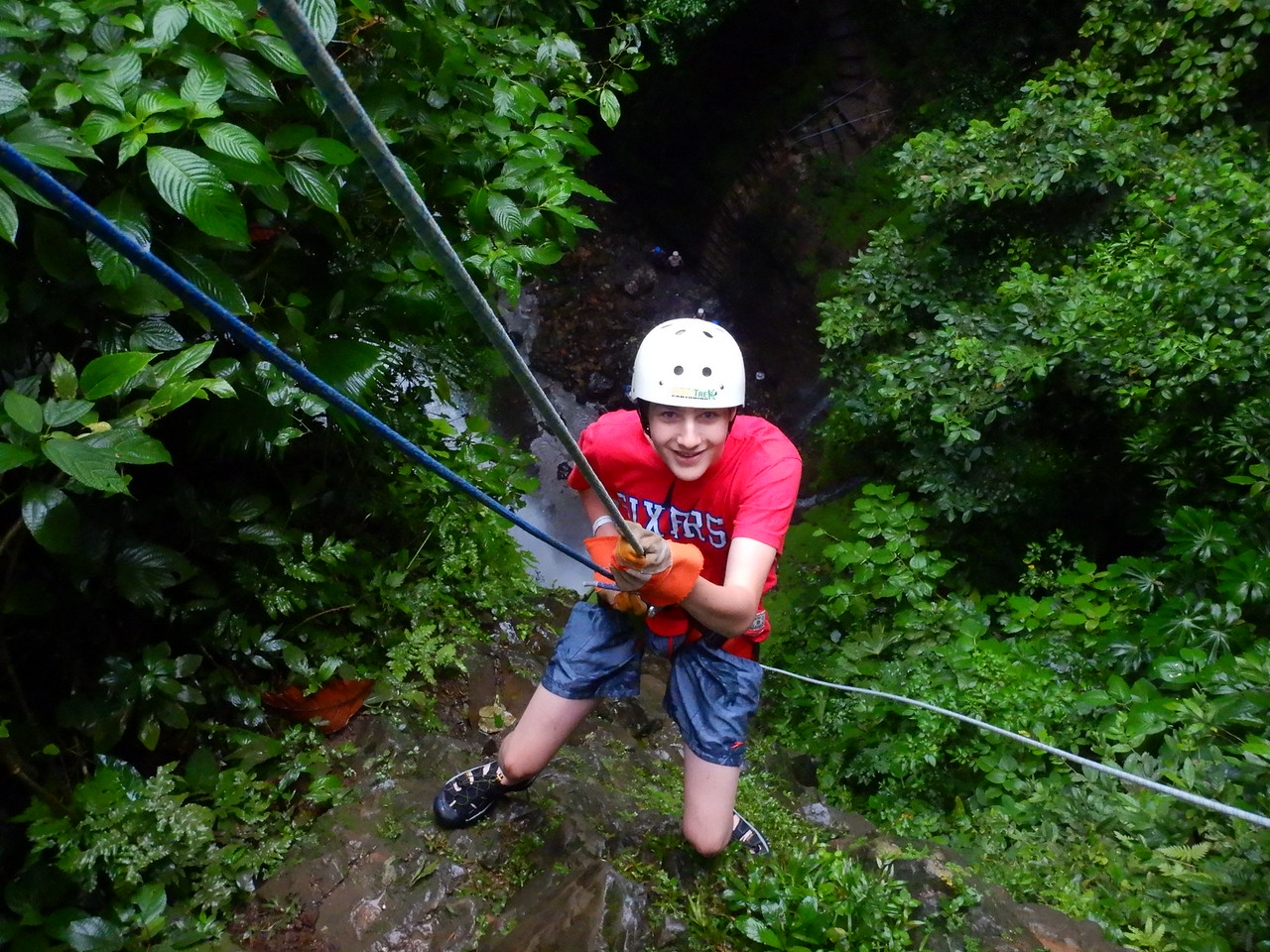 Beginning with one of the most memorable days of the trip thus far, everyone helped in the renovation process of the multi-purpose sports court in Arenal! In celebration of the group's hard work, some of the local boys challenged the trip members to a friendly game of soccer. As expected, the WCC team fared poorly against the Costa Ricans, but the game was so much fun!
After our service days, we had a relaxing time at the Baldi Hot Springs in Arenal. Everyone was feeling refreshed going from pool to pool trying to find the perfect temperature. There were also some super fun slides we had a blast riding down. Then we embarked on our most adventurous excursion to date- canyoning down huge waterfalls in the rainforest! Everyone had an immensely fun time and appreciated the unique experience. Afterwards we enjoyed exploring the town!
In Flamingo, we found a beach where we soaked in the sun, swam in the water, and took in the breathtaking tropical views around us. Next, we went out for dinner and ice cream before our wonderful evening program that had everyone bonding and laughing well into the night.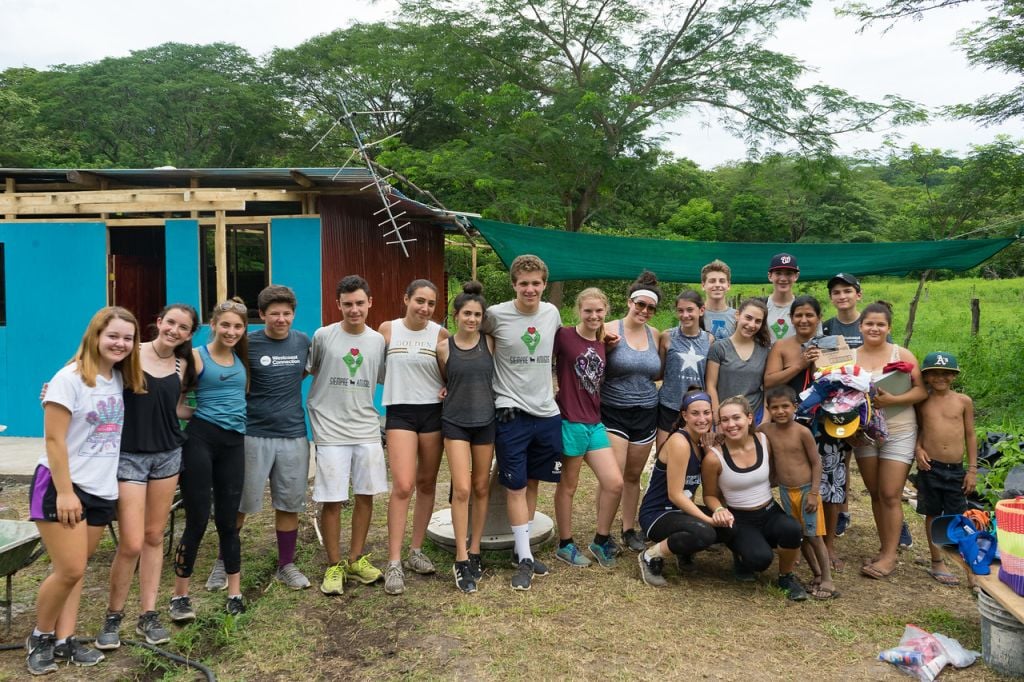 The following day, we began a new project with Siempre Amigos and helped contribute by digging holes for sewage systems, mixing and placing cement and painting wooden boards. Interacting with the families whose living conditions we were helping to improve, was also extremely meaningful. In the afternoon we went for a quick dip in the cool Pacific Ocean and ate dinner at an outdoor restaurant with a neat market. Then everyone headed back to the beach for a bonfire, where one of the trip leaders brought out his guitar and everyone loved singing songs while they cooked s'mores and stared up at the seemingly infinite display of stars.
In the morning we continued our service and were excited when another Westcoast trip came to work with us at the site! The atmosphere was amazingly friendly, and afterwards we went to the beach for lunch before everyone went surfing, catching some gnarly waves.
We can't wait to see what the rest of this terrific trip has in store!
The Westcoast Blogger
Thinking about giving back in Central America? Check out our various service opportunities in Costa Rica!