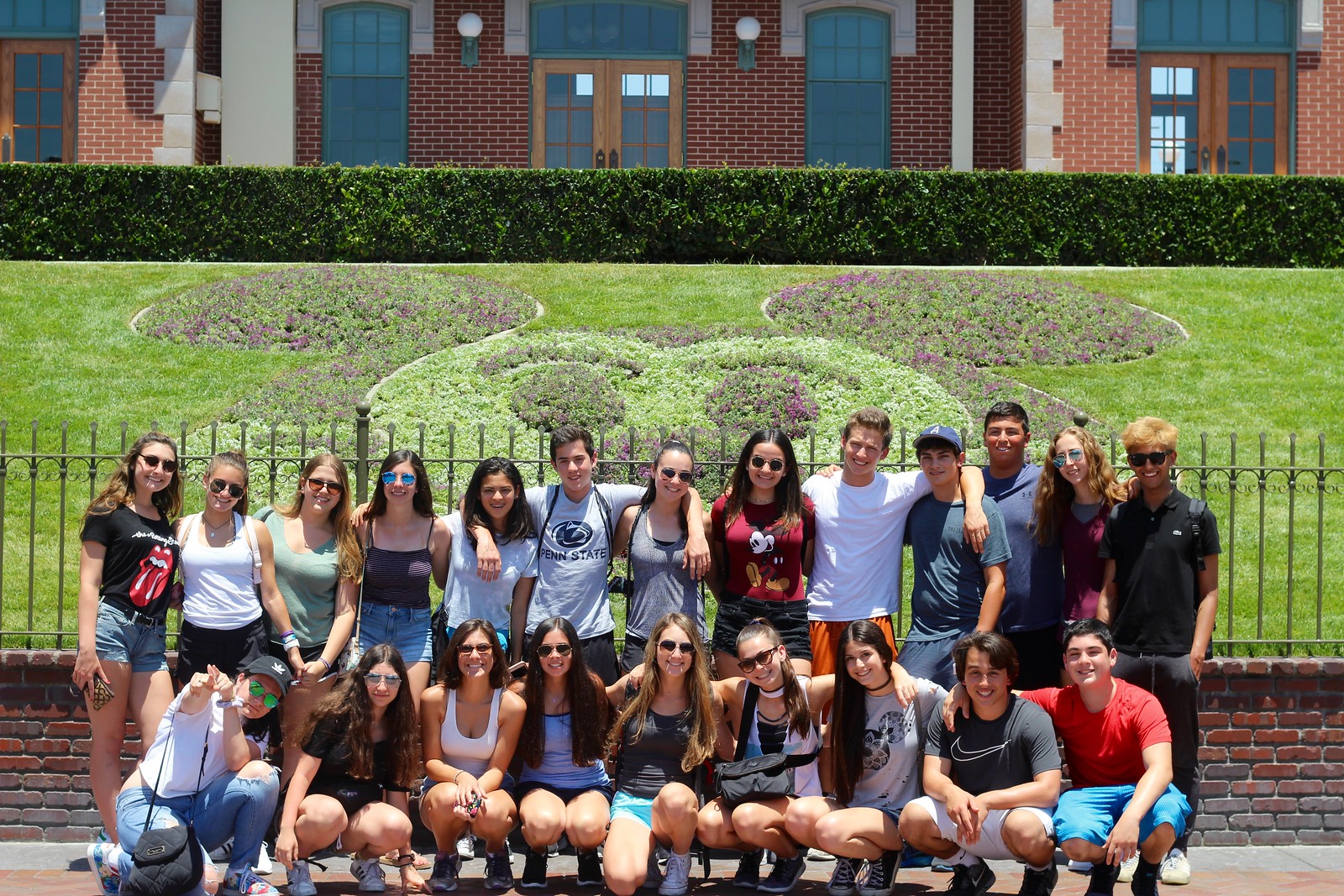 When we arrived in LA, we headed straight into the action at Universal Studios. Out of all the attractions there, some of us thought that The Mummy' ride was the most exciting!
On our first full day in LA, we went to the Museum of Tolerance. It was very enlightening to learn about how different groups experience racism and prejudice around the world. Everyone enjoyed a fresh and satisfying lunch at the farmer's market that afternoon and celebrity-searched while we strolled down Rodeo Drive. We celebrated Alanna's sweet sixteen by taking in some laughs at the Improv show that night, where she got called up on-stage and blew out her candles in front of the whole crowd.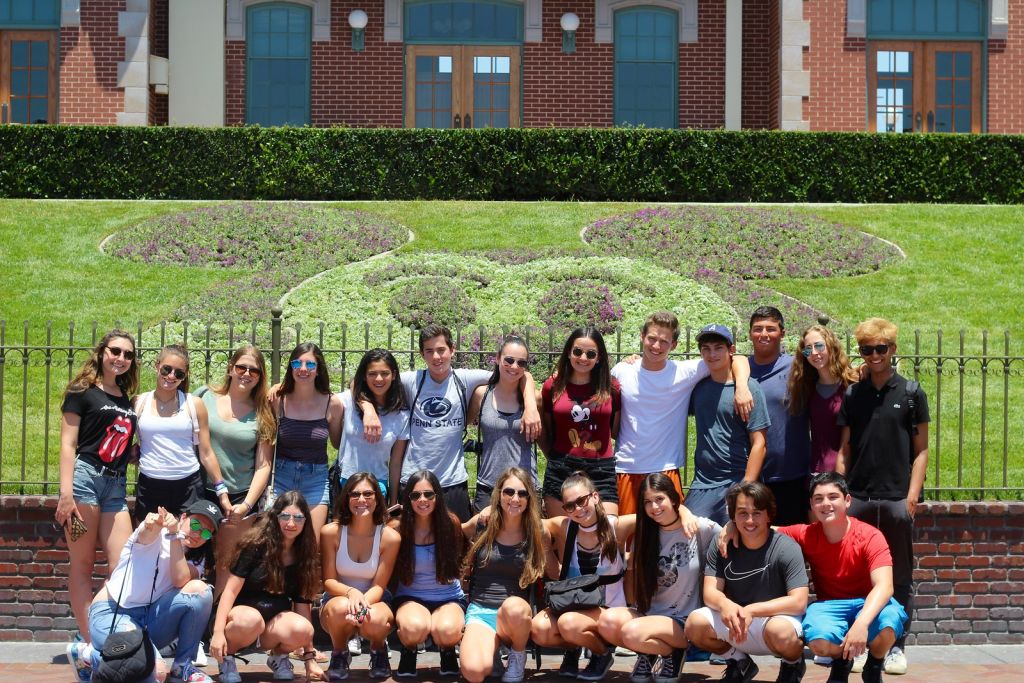 We started the next morning giving back to the community by going to the LA Food Bank. Our group demonstrated awesome teamwork and collectively sorted 20,312 pounds of food, which equates to 16,859 individual meals for people in the LA area! The staff told us this was a record so far for all Westcoast Connection trips that have helped out in the past, so hats off to all the trip members for their hard work!
Afterwards, we set off to enjoy a magical afternoon at Disneyland. Splash Mountain was a group favorite ride for the thrill of its last drop, in addition to the big splash that refreshed everyone at the end. Our day at 'the happiest place on earth' had a magical ending with an unbelievable fireworks show, with front-row seats in front of Cinderella's Castle!
Next, we ventured to Venice Beach, making a surprise stop at Venice High School, aka 'Rydell High' from 'Grease'. The trip members attempted to recreate the scene from the movie with the T-Birds and Pink Ladies.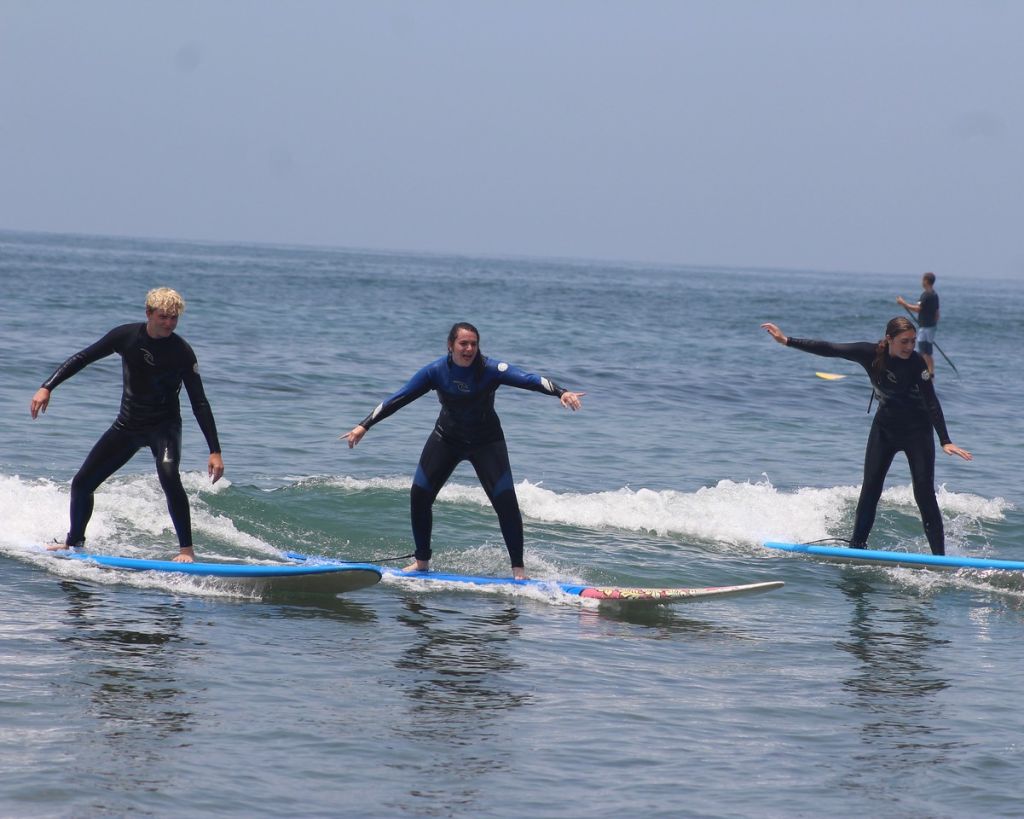 On the way back to UCLA, we stopped at a well-known Cali ice cream destination, Diddy Riese, and everyone got to create different-flavored ice cream sandwiches. All of the boys were pumped to see the basketball courts on the college campus, where the UCLA Bears practice. That night, we ventured to the center of LA – Hollywood & Highland and Mann's Chinese Theater, where we checked out the walk of stars and found our favorite celebrity handprints engraved in the ground.
Afterwards, as we made our way to our last stop in San Diego, we celebrated Jenna's 17th birthday with surfing lessons and an opportunity to ride the waves in the Pacific Ocean.
The trip is quickly coming to a close, and I think it's safe to say that we've successfully 'conquered' Cali. Memories are still being made and we're soaking up the last of the new sights in California. We'll all leave the West Coast feeling brand new (ode to our morning song) – whether it was our first trip to California or our first time away from home for an extended period – having created epic memories and new friendships that will last a lifetime. We want to thank everyone for an incredible two weeks that we all agree flew by way too fast!
Thanks for reading!
The Westcoast Blogger
If you want to be explore California's best, check out our middle-school and high-school 14-day California Sprint.