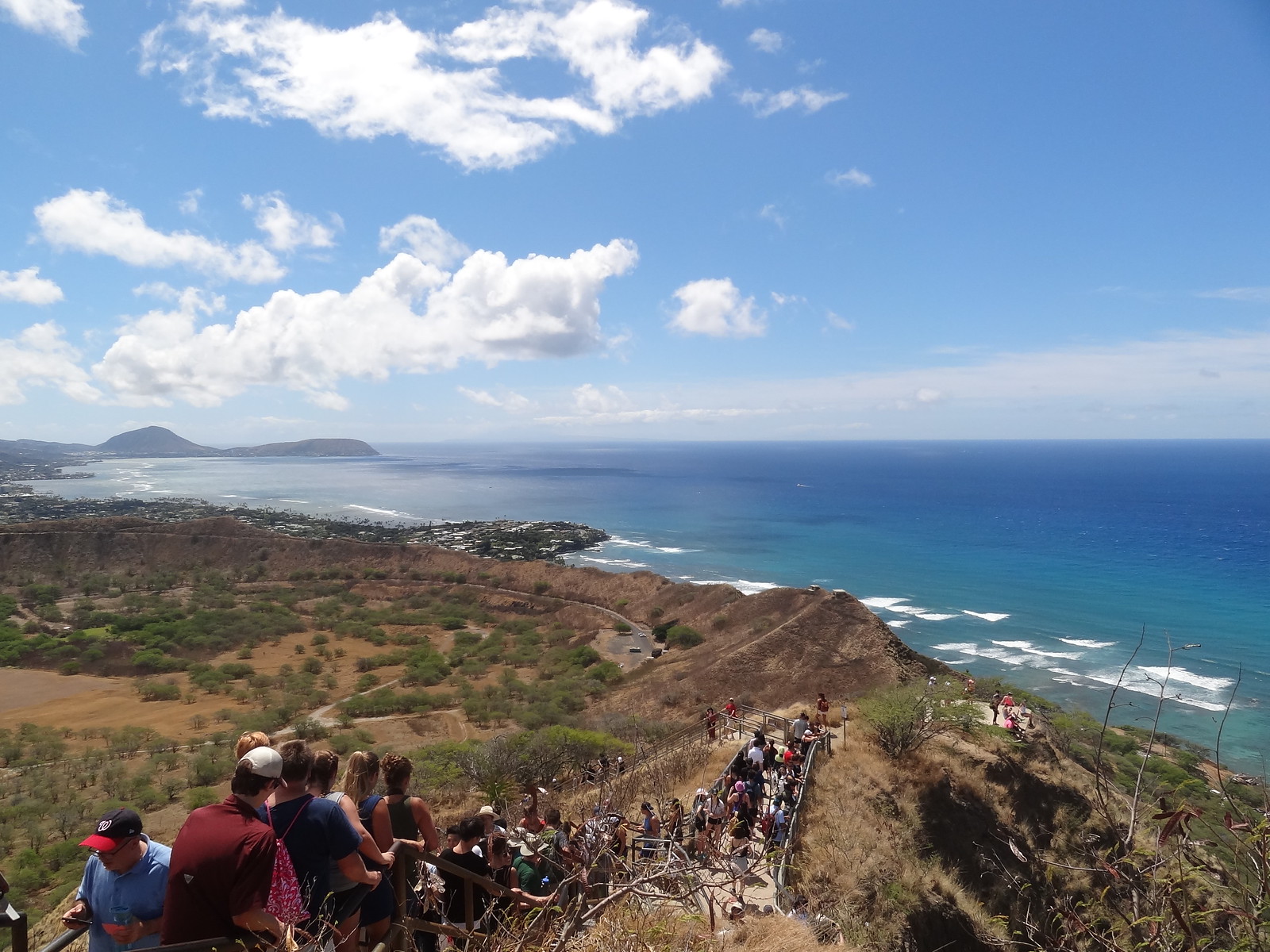 Our second week together has been amazing, and the fun really never stops! Our first day in Honolulu was spent surfing, where everyone was able to get up and had such a good time. Back at the resort, some of the boys met and took pictures with famous Olympic gymnast, Simone Biles.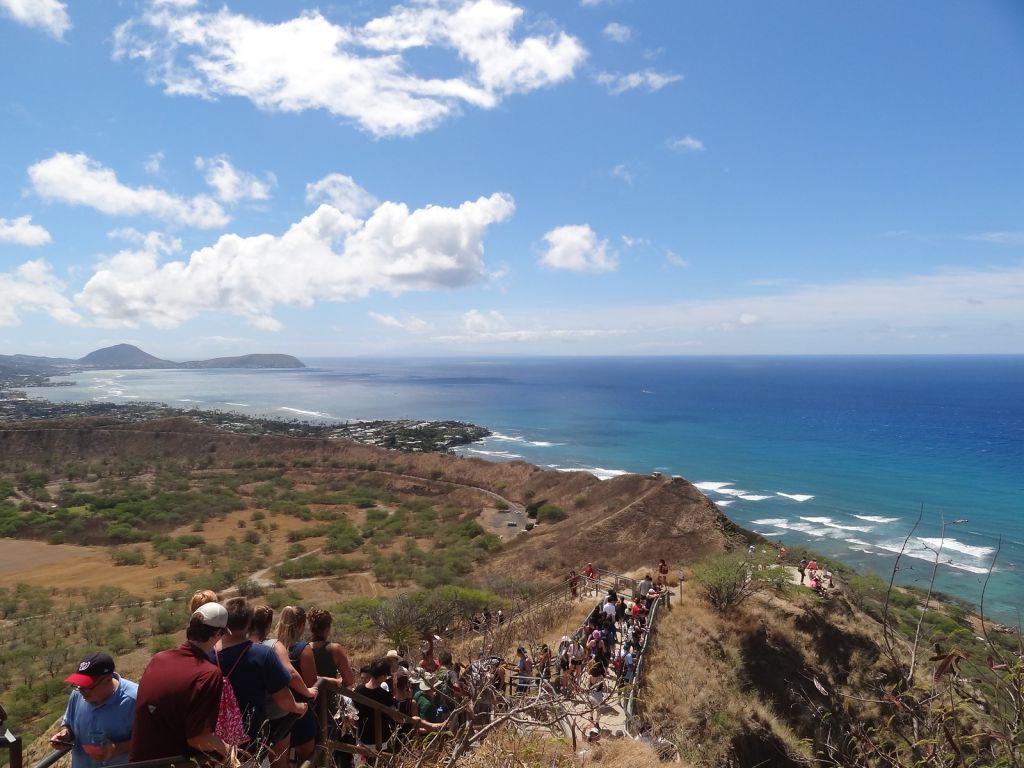 The following day, we hiked Diamond Head, where we were able to overlook the coast of Honolulu, before heading to the Dole Plantation and entering the world's largest maze. Some of the trip members made it to all eight of the checkpoints, and many of them tried Dole Whip, a delicious frozen pineapple treat. We also spent some time going outrigger canoeing, an activity that none of us had done before. It's basically surfing the waves while in a canoe, and everyone had an amazing time.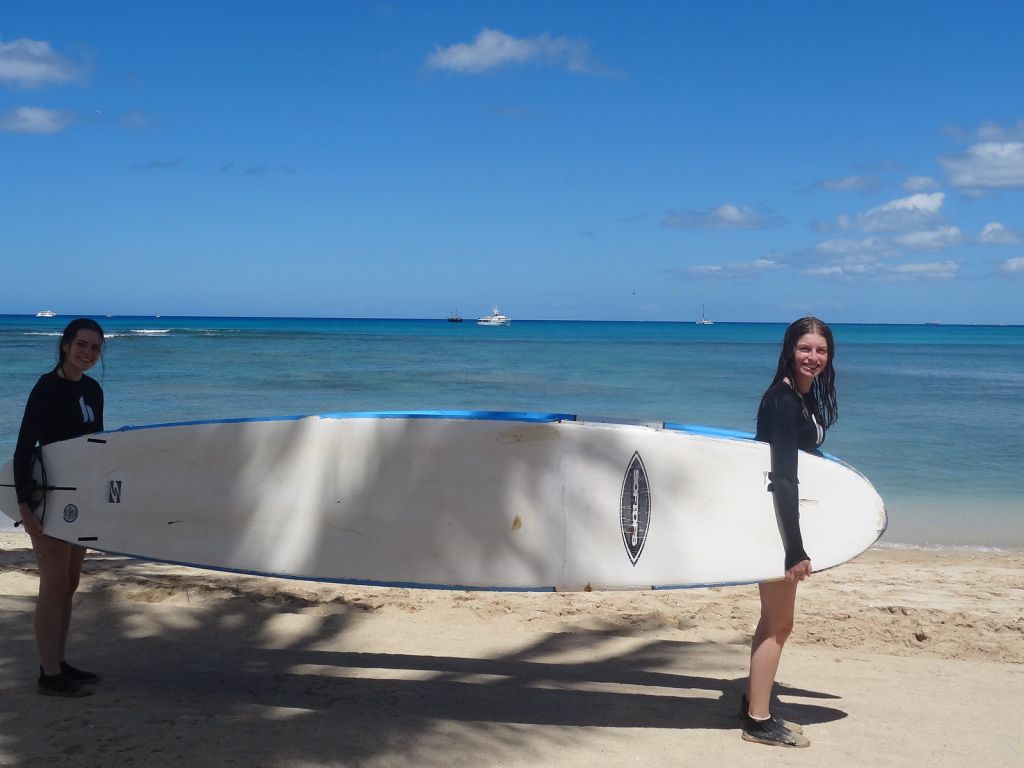 On Monday, our last day in Hawaii, we celebrated Max's birthday. We had Hawaiian smoothies for the final time and then went to Pearl Harbor, where we took a moment to reflect on the bravery and sacrifice of the men and women who were present that day in 1941, and who continued to fight for our freedom in the Second World War. We all learned something that day about this important moment in American history, and made sure to remember it as we left for the airport and said goodbye to beautiful Hawaii.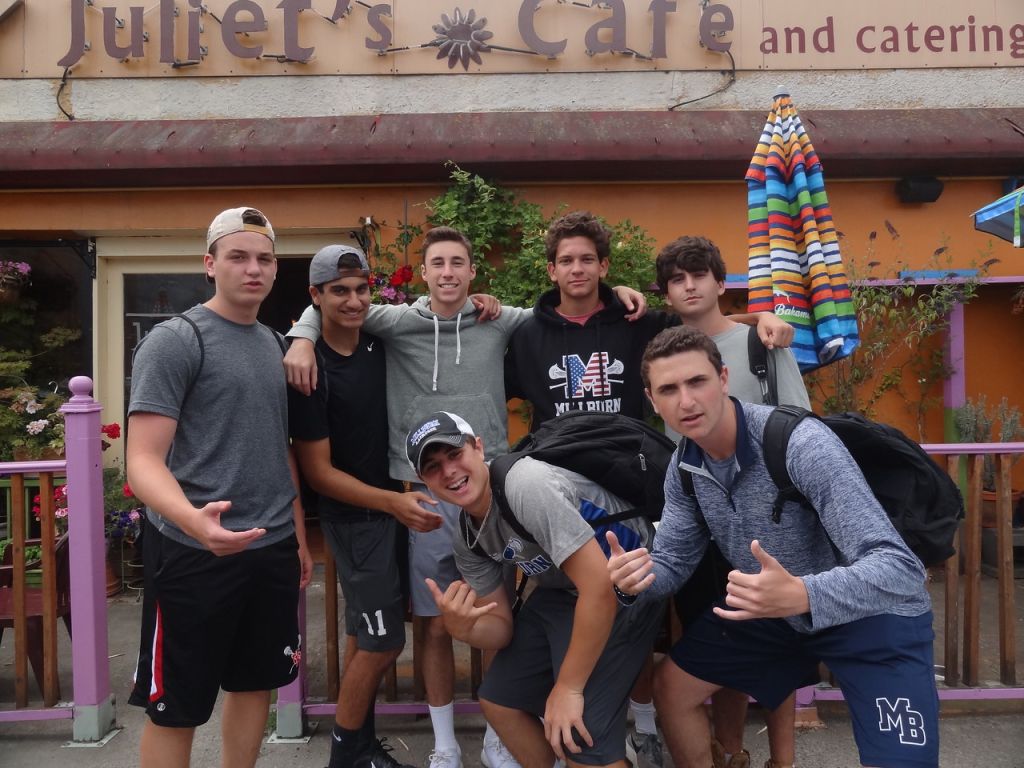 We landed in Vancouver and made our way to a Canadian classic, Tim Horton's, for lunch, before spending the night having fun in the aquatic center of the University of British Columbia. On Wednesday, we got on tandems for a six-mile ride through Stanley Park, and it was a lot of fun biking with a partner and checking out such amazing views.  After exploring Robson Street and having dinner, we went to the gym, where the trip members had a great time playing various sports, including basketball, volleyball and soccer. Before leaving Vancouver, we headed to Granville Island, where we explored and where many of us tried poutine, a Canadian delicacy, for the first time. You'll hear from us soon about our time in Whistler and Seattle and cannot way to see the fun it has in store for us!
Until Next Time,
The Westcoast Blogger
Have you always wanted to explore the beautiful islands of Hawaii? Check out our 27-day Hawaii and Alaska trip of a lifetime!