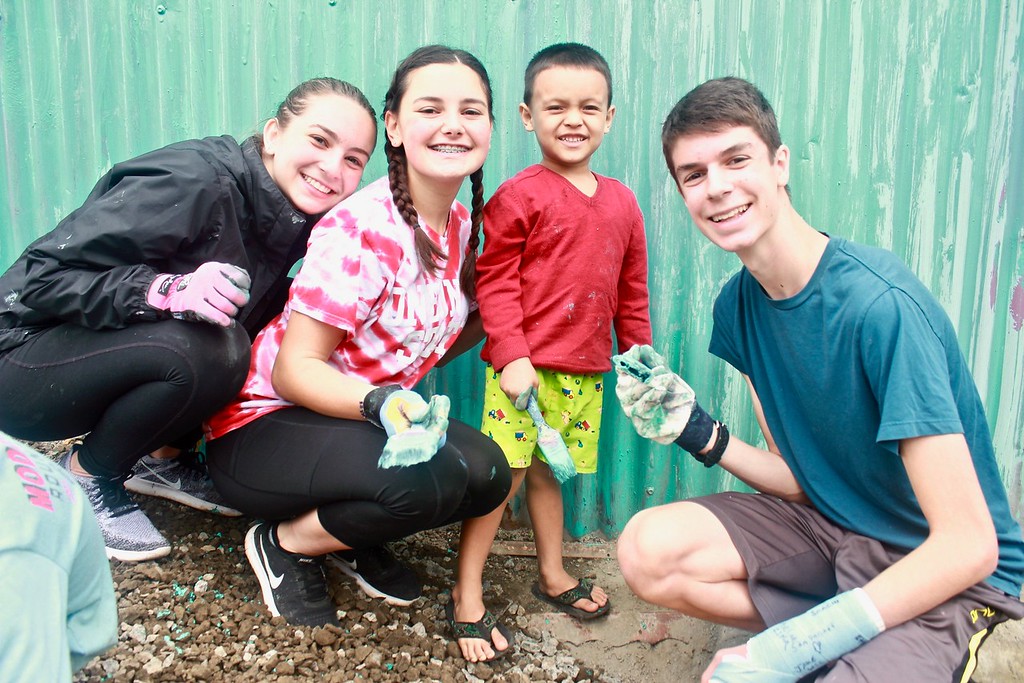 After our group's arrival in San Jose, we were eager to take in the scenic views on the way to our first hotel. Looking out our charter bus windows, we sat in awe, admiring the stunning landscapes of lush green mountains topped with soaring clouds. We were excited to discover that our hotel was situated right next to La Sabana Park, and it quickly became a constant source of adventure as we walked through its many lakes, trees, and soccer fields. Additionally, some of us returned a few days later to take full advantage of the nice weather by playing football and fútbol (as Costa Ricans call "soccer" here) right next to the gigantic and architecturally-appealing National Stadium of Costa Rica.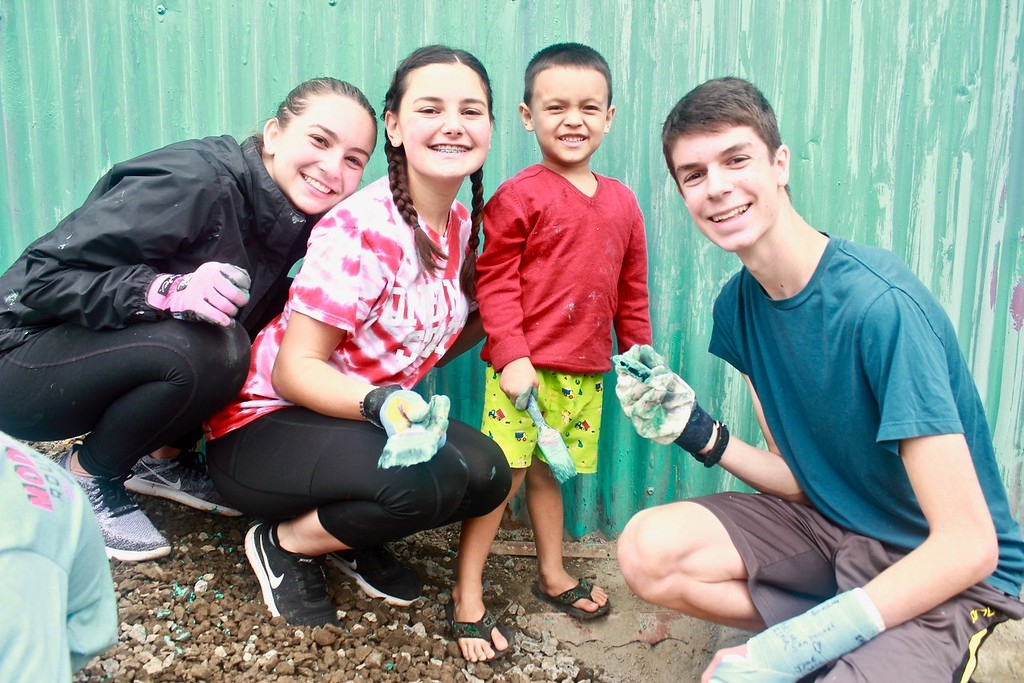 Our service in San Jose involved working in La Carpio, a neighborhood situated in a hilly environment, with the Costa Rican Humanitarian Foundation. We were joined by the wonderful founder, Gail, and learned La Carpio's history of Central American immigrants. She coordinated different assignments for us that ranged from helping with the construction of a home, to painting five entire houses, to playing with the local children. We also assisted in carrying cement blocks and bags to a damaged home at the bottom of the hill next to the polluted Río Virilla; a river that we had previously toured.
Our group especially loved distributing flip-flops to children on the streets and loaves of bread (that Gail provided) to homes down the hill and along the river. A couple of our members mentioned that it felt satisfying seeing the smiling and happy faces of the locals after helping them. We left La Carpio with everlasting memories of children running up to greet us, the history of its residents, the play that Gail's group of local grandmothers put on for us, and the rewarding feeling after contributing to the Village of Hope.

On our journey from San Jose to Monteverde, most of us seemed to be recovering our voices from the prior night's karaoke. It was an incredible time, and everyone took turns singing on stage while being cheered on by the rest of the group. Once we arrived in Monteverde, which is located in the mountains and surrounded by forests, we decided to explore the local gift shop. Known for producing some of the best coffee in the world, we were treated to a sample. Tasting coffee for the first time, Joe said that it had 'awoken' his soul, which made everyone laugh. That night, we had a cooking class where we learned to cook Arroz con Pollo (chicken with rice) and everyone had the chance to practice their Spanish-language skills.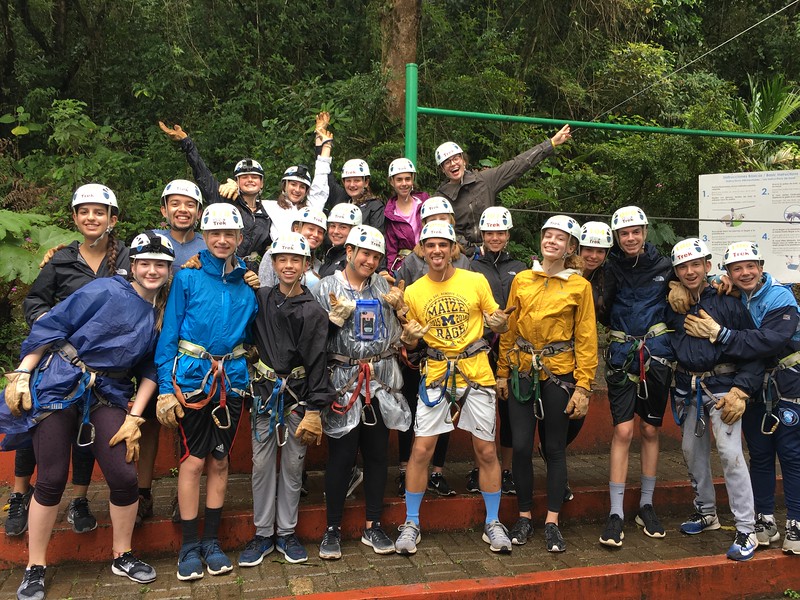 Coincidentally, we visited and volunteered at Life Monteverde (a coffee plantation) the following day. We learned about sustainable farming practices and took in the mesmerizing smells emanating from the coffee plants.
In the afternoon, we went ziplining through the forest, and a few of us successfully conquered our fear of heights. Everyone completed the ziplining trail and enjoyed the exhilarating experience. We can't wait to find out what's next on our trip!
Pura Vida,
The Westcoast Blogger
If this adventure sounds like something you'd like to be a part of, check out our 28-day Costa Rican community service program!