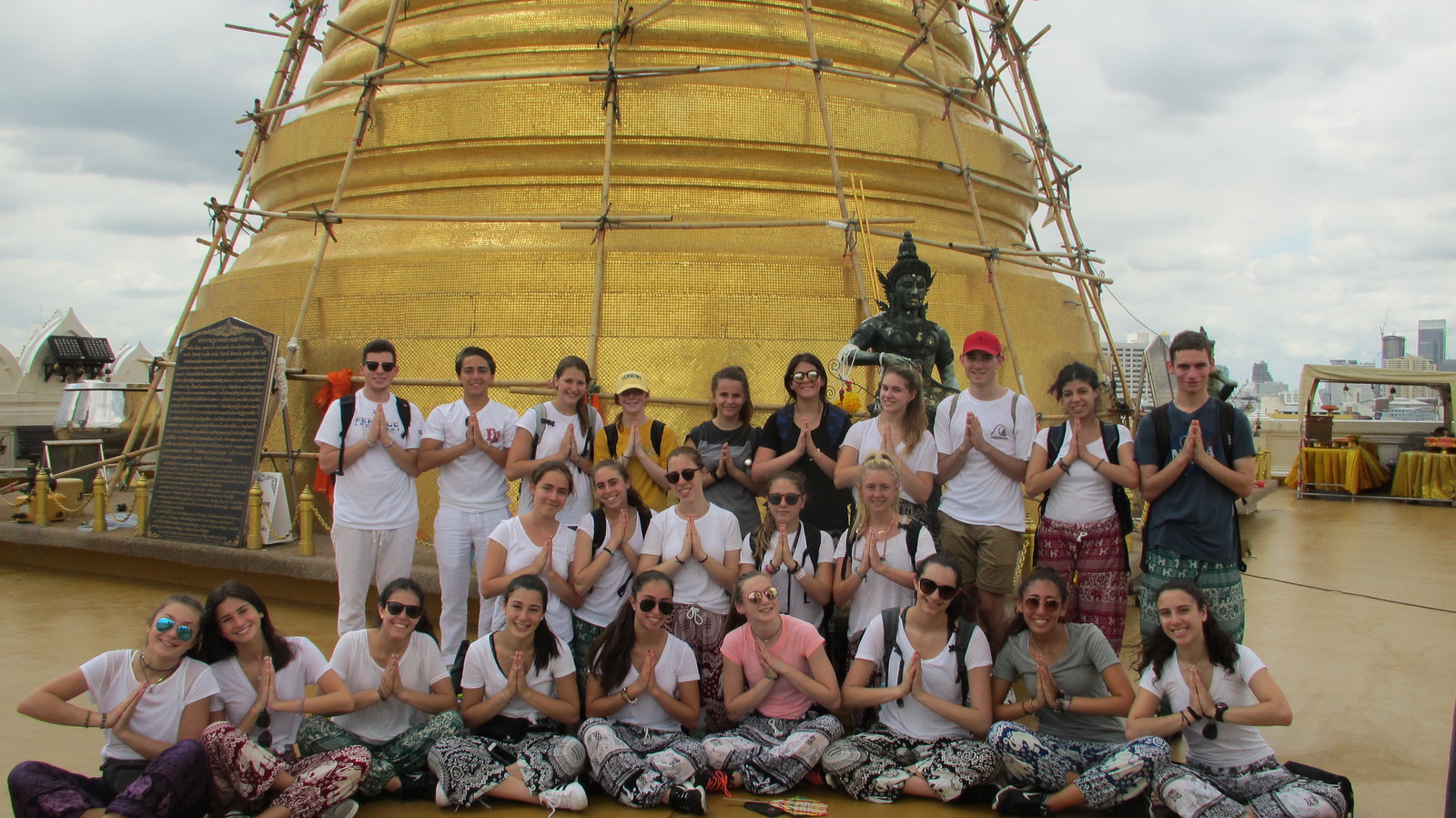 Excitement filled the lobby of Newark International Airport as trip members arrived and were met by the group that would be joining them on this adventure of a lifetime. With bags packed and passports in hand, we were excited to experience a culture like no other. After a day of travelling across the world, our group landed in Bangkok and were met by our touring outfitter called Smiling Albino.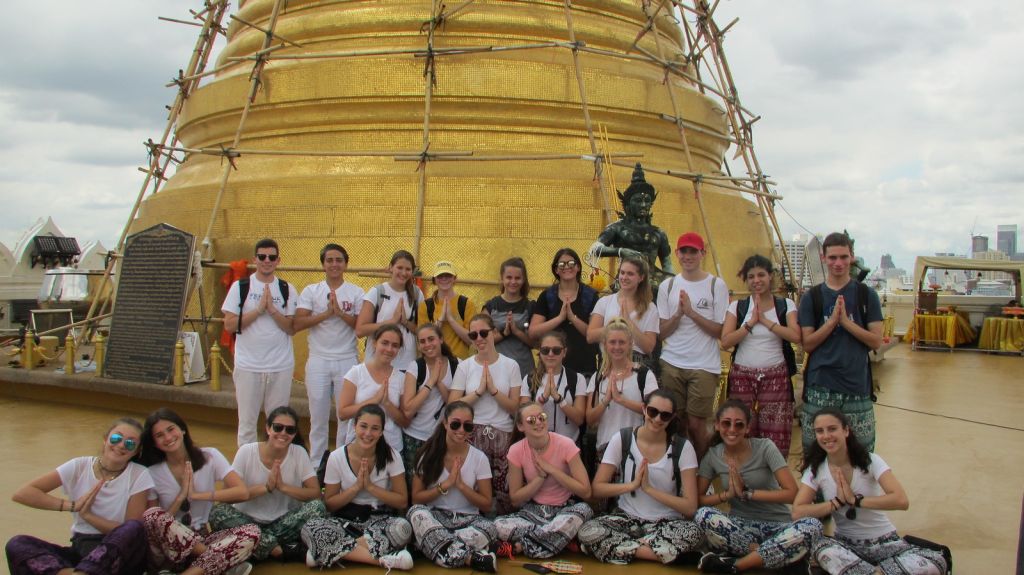 We hopped on the bus and were introduced to Thai culture by our lively and charismatic guides P-Nu-Na and P-Nadia who greeted us with traditional floral wreaths and big smiles. They don't call Thailand the land of smiles for nothing! After visiting the floral markets and getting an introduction to Thai culture, we checked into the I Residence hotel and caught a view of the city from the rooftop infinity pool.
The next day, we hit the ground running in Bangkok and explored the city by foot, on multiple boat rides and in the local taxis, which are called Tuk-Tuks. These various modes of transportation took us to the beautiful Golden Mount Temple, The Grand Palace and the Reclining Buddha. During our tour, our outfitters continuously provided us with local snacks and drinks as we made our way across this exhilarating and bustling metropolis. In the evening, we visited the exciting and famous Khao San Road. Our group had to practice their bargaining skills as they purchased elephant pants, bracelets and tried exotic cuisine. Katie even tried some fried scorpion!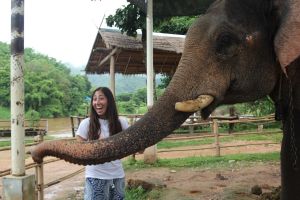 After a lovely stay in Bangkok, it was time for our tribe to venture out of the city and go north to Chiang Rai. Upon landing, the Bangkok city skyline was replaced by lush green forestry and endless rice farms and the adventure was underway. And – because no stop in Chiang Rai is complete without seeing some elephants – our guides from Smiling Albino took us to feed some banana and bamboo to them. Molly got up close and personal in order to get what (some say) may be the selfie of the trip! We had the honor of visiting a secluded temple in the middle of the Ruammit Karen community and we were blessed by a Thai monk who had been living in a Buddhist cave for 24 years. It was truly an enlightening experience, as trip members were given the opportunity to ask questions about what life is like as a monk and witness their way of life.
The much-awaited purpose of our journey was upon us. Our group was about to embark on their first full day of community service at the Ban Huaymaesai School. This school is known for bringing together the children of three local tribes, from grades one through twelve. After the school's principal said a few words about the trip members and their culture, our team met with the students they would be spending the day with. Smiles were seen from both sides and hugs and pleasantries were exchanged. Our team organized games and activities that would help the children learn English and brighten their day. It was great to see our trip members bring enthusiasm and creativity into this foreign classroom. Some of our trip members took the initiative to help the students master the air-drum, limbo, and duck-duck-goose. After a rewarding day of community service, our trip members were treated to traditional Thai massages.
Our next service endeavor is to return to Ban Huaymaesai School to help beautify their school and paint the walls in the front field. With spirits high and smiles across the board – that thais up another day in Thailand!
Until Next Time,
The Westcoast Blogger
If Thailand is on your bucket list, check out all the details for this Thailand trip and get ready for a Thai experience of a lifetime!