Our California & the Canyons trip was off to a great start right from the airport! As everyone arrived from all over North America, we all immediately started talking and playing games to get to know each other. It was awesome to see just how excited everyone was. After heading to the hotel, we went out to the famous San Francisco Chinatown. Fun Fact: this Chinatown is where the original fortune cookie was founded. Breaking up into small groups, we got to explore the neighborhood and some even tried authentic bubble tea, while others looked around in souvenir shops. Ending our first night, after our fabulous family-style Chinese meal, we sang and ate some delicious cake to celebrate Amanda's birthday.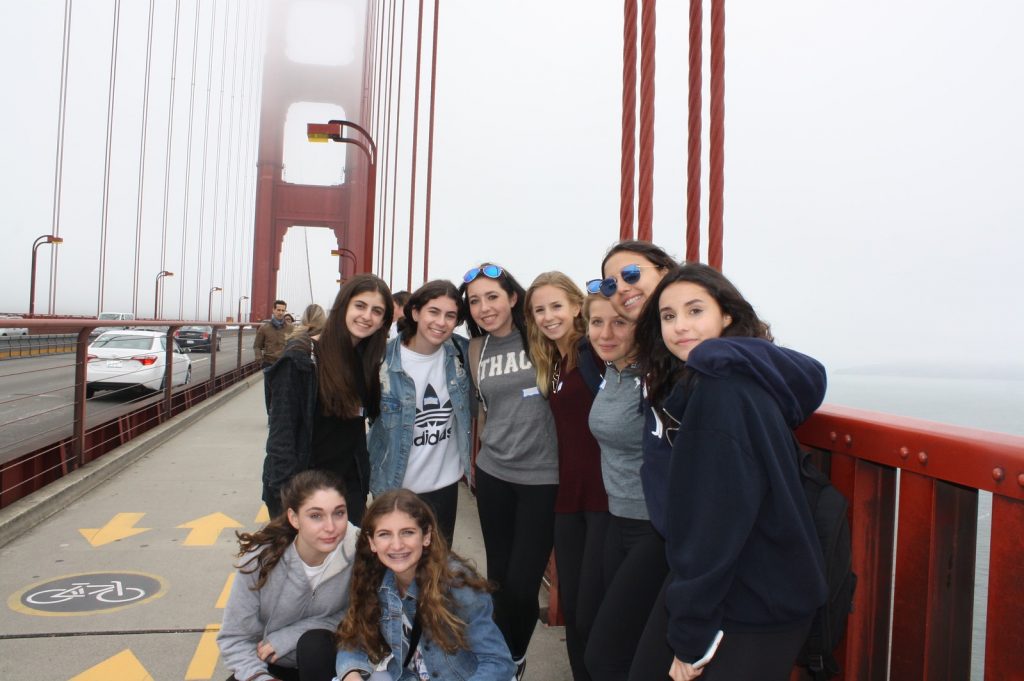 The next day started with a beautiful walk across the Golden Gate Bridge. Everyone really took in the view of the water and the city. In Sausalito, we all played a game where they were given a pen and a couple of hours to trade it for something better. One group came back with some really nice soap and an offer for an old TV. Unfortunately, the TV was too heavy to carry back to the bus.  Afterwards we headed to Lombard Street, where so many members of our group ran up the steepest street I have ever seen. Everyone drank a lot of water after that! We ended the night at a bowling party, where everyone had a great time.  One of our trip members even beat our (bowling-star-of-a) trip leader.
Our final day in San Francisco started with a trip to Alcatraz. We were all fascinated by the stories we heard. Following the ferry back to the mainland, our group took over Pier 39. Immediately, many of them found the nearest In-N-Out Burger for some burgers, shakes, and fries, while others got to see the cute seals lounging on the rocks.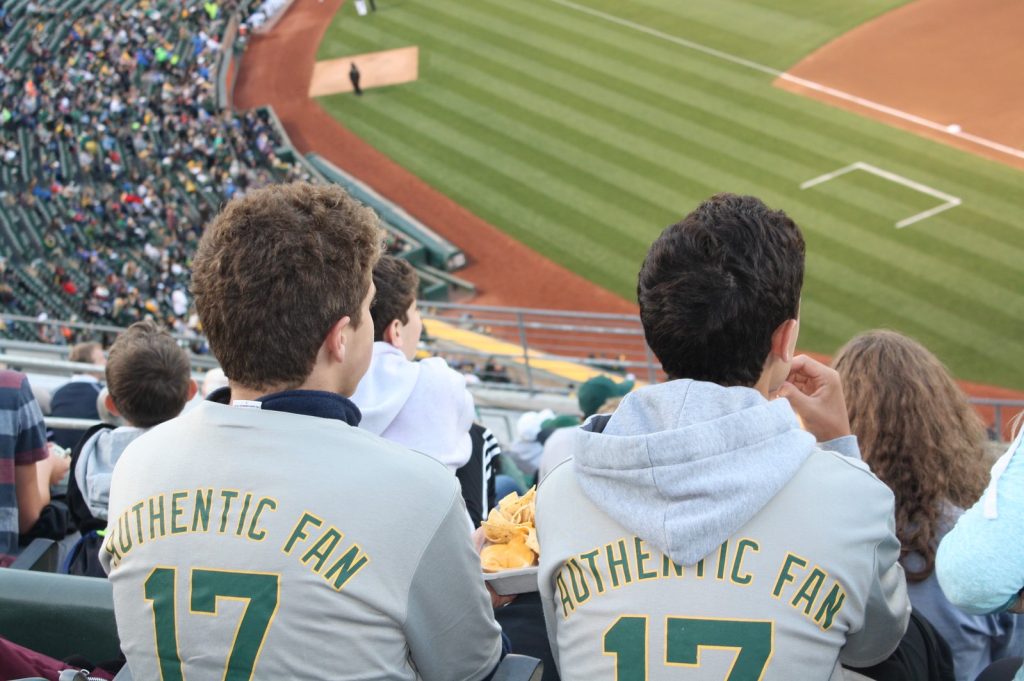 Following Pier 39 was some even more food at Ghirardelli's Square. We all went crazy for the delicious chocolate and incredible views. Lastly, we headed to Oakland to see the A's play the Braves. We threw it back with some old tunes on the way to the game and jammed out to The Jonas Brothers and some other, older bands. Our trip leader, Alex, got everyone free jerseys, which meant everyone was in matching attire, looking awesome.
Next we are headed to Lake Tahoe and Ventura, and we can't wait to see what's in store for us!
Until Next Time,
The Westcoast Blogger
Interested in learning more about Westcoast Connection's California & the Canyons tour? Check out our 21-day middle school and 21-day high school tours for students!