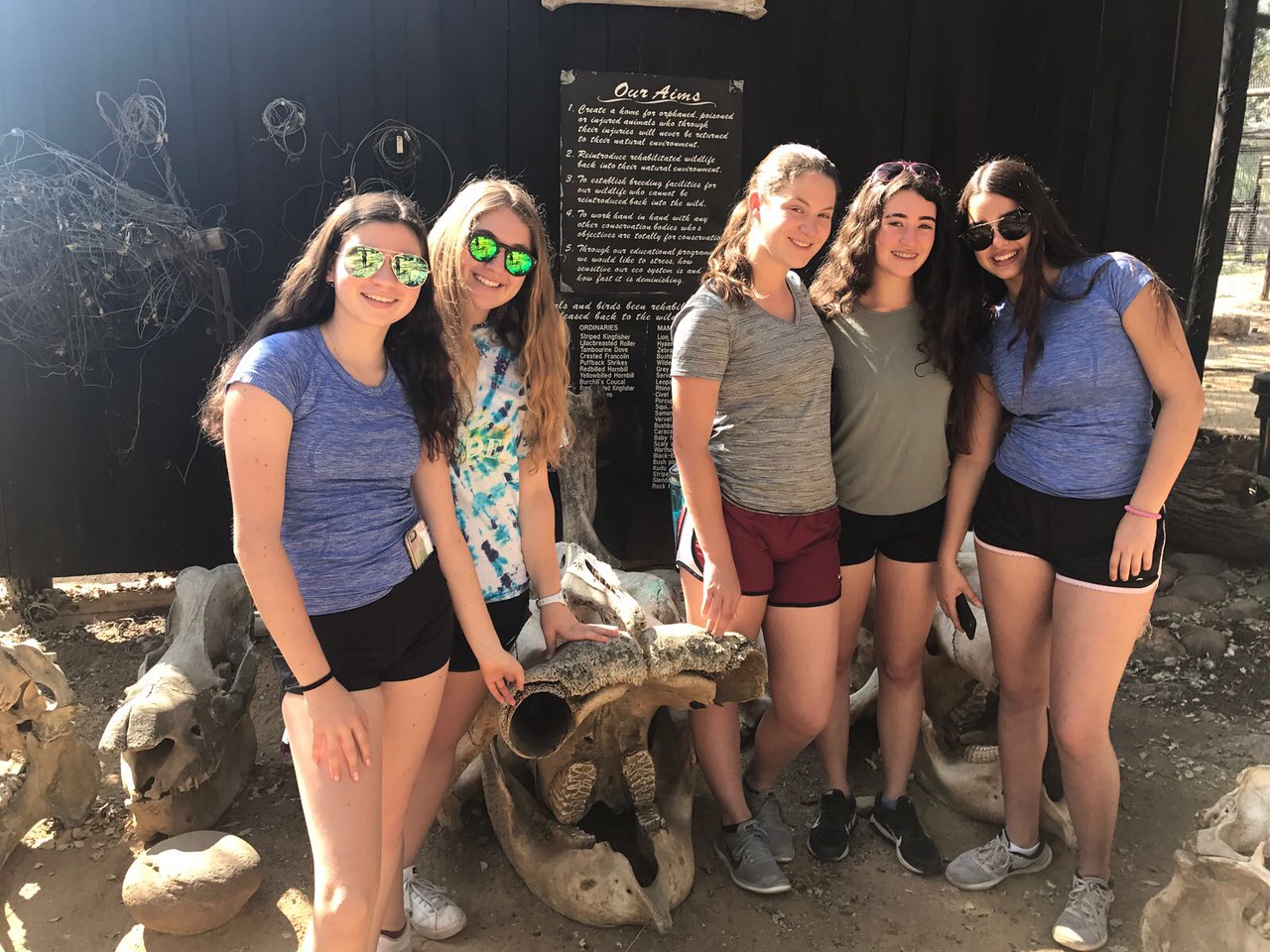 Hakuna Matata! There should be no worries as we've all made it safely and happily to South Africa, where we met our amazing tour guide, Gordon, and began our adventure of safari and service.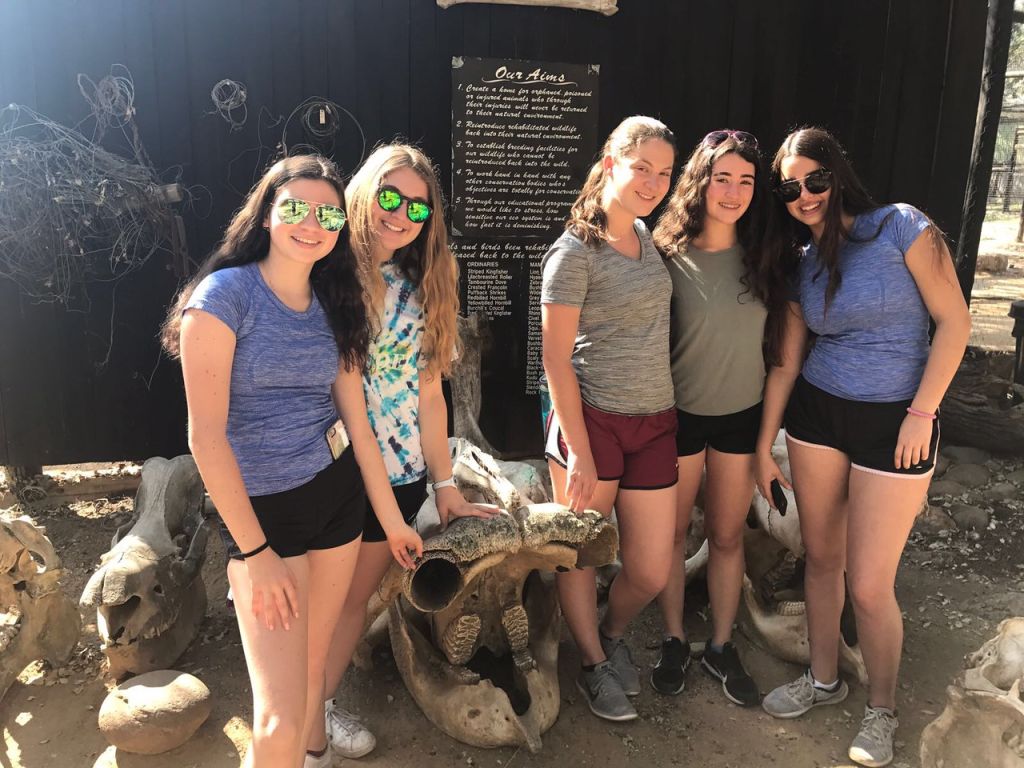 Upon our arrival at our beautiful lodge, Timbavati, we were greeted with a lovely and welcome pineapple juice from our lodge hostess, Kylie.
Our time on the lodge grounds has been nothing short of spectacular. There's plenty of green space and we've had multiple antelope and monkey sightings! We've spent our time here choosing from a wide range of activities. Some of our trip members decided to join an energetic game of soccer while others chose to decompress with a peaceful yoga class. We also relaxed by the pool and spent time enjoying the beauty around us.
Prior to dinner that evening, we bonded by the campfire and we were all happy to discover that dinner would be served in true family style – with all of us around one giant table.
After an evening of icebreakers and other activities to get to know one another, we headed to bed to gather our energy for our first service project.
We met our dynamic partners, Eco Village Children Foundation (EVCF); an organization that works to educate children about sustainable living. As a group, we felt emotional and determined when we learned our mission for the first service project. We had been asked to build the foundation for a sustainable garden that a local school would use as a food source for years to come. We had an opportunity to study a completed garden at a neighboring school and see for ourselves what our hard work would create. We also learned that EVCF educates the students on how to care for the garden, so they can bring the skills they acquire at school, back home with them. The 30 "keyhole" gardens we visited were painted in bright and inviting colors. Vegetables like onion, spinach, and tomato were already sprouting. It was so exciting to see what we would be a part of.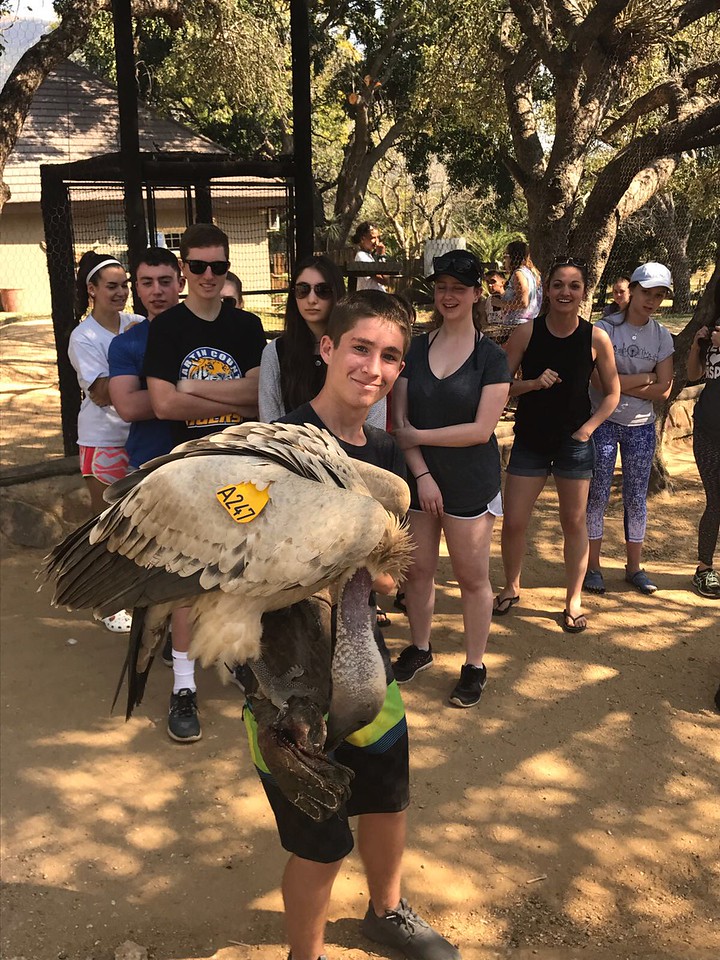 Eager to get to work, we headed to the Mphaku school to begin our service. We met and collaborated with a group of Australian volunteers from the Classic Wallabies Indigenous Exchange. Together, we raked, dug out the foundation, and prepared the land so that the gardens could be built. We used  our strong muscles and powerful mindsets to tackle this physically demanding task.
Our group of rock stars were positive and hardworking. We can't wait to head back to this location after the weekend to continue our important work.
The next day, we visited the Moholoholo Animal Rehabilitation Center to learn about different African wildlife that are being cared for and treated there. We had up-close encounters with cheetahs, leopards, hyenas, honey badgers, lions, and a variety of majestic birds. Some of our trip members were even brave enough to enter the vulture aviary and feed them meat! We wore protective gloves as the vultures flew directly onto our arms and ate the meat from our hands.
After our visit to the rehabilitation center, we were off on our rafting adventure down the Sabie river. Luckily for us, at this time of year the river is low, which meant we wouldn't have any run-ins with hippos.
We just did our big safari game drive, and today we have a full day of service. Tune in to our next blog for those details!
As we say in Zulu: Siyabonga and goodbye!
Leanne, Kristen and Brad
Check out our 13-day and 25-day trips for a unique community service experience in South Africa, filled with wildlife, scenic landscapes, and an incredible cultural experience.