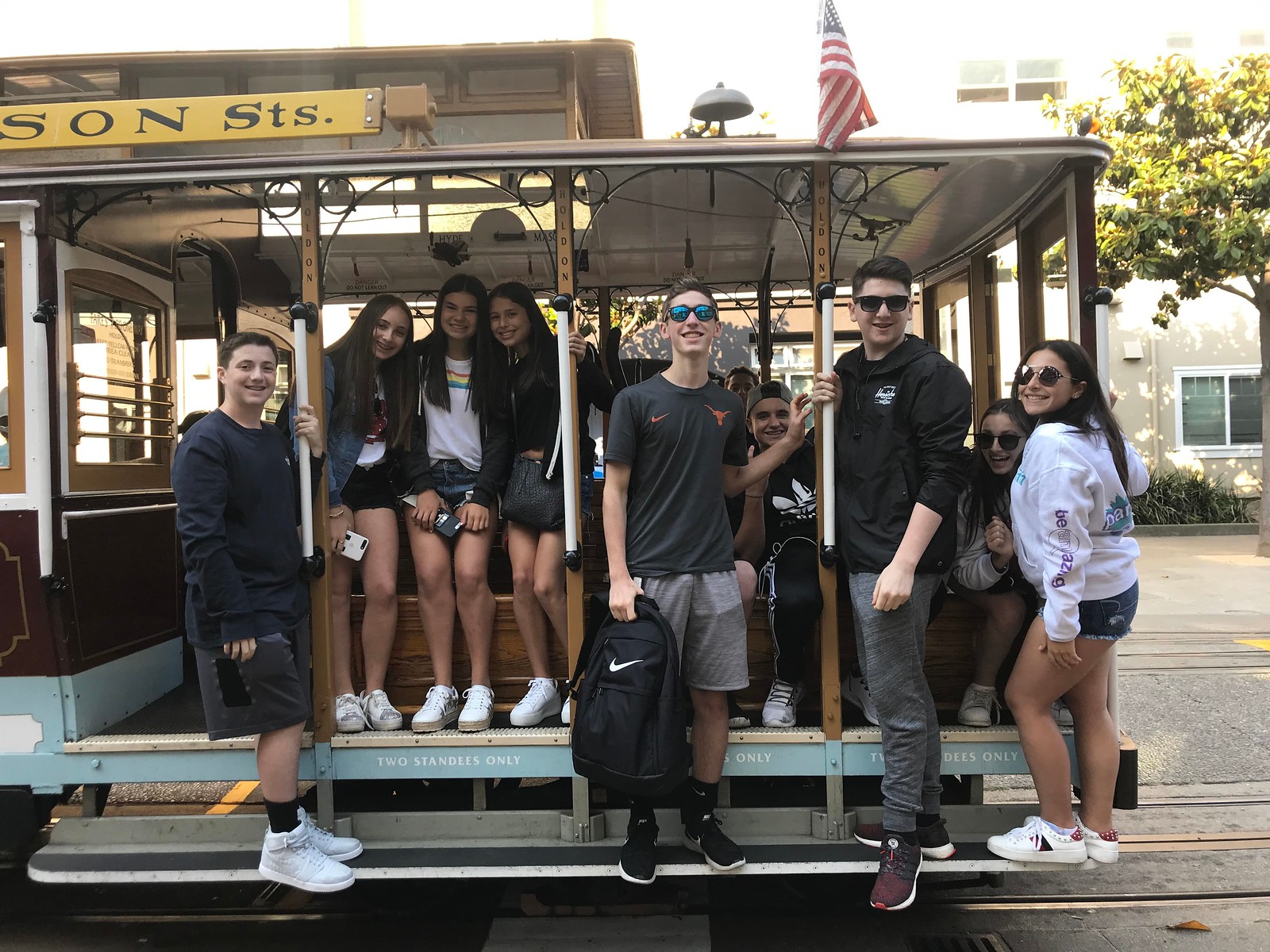 The first few days of our trip have been incredibly action-packed and exciting! The trip members "can't believe it's only been a few days because it feels like we've known the group forever."  San Francisco brought beautiful sights and amazing experiences, such as: taking the cable car, exploring Chinatown and sharing our first meal together as a group at a unique and authentic 50's diner.
Day 2 began with introducing our morning show, which includes a daily song and gives trip members the opportunity to report on the weather, sports and fashion. Alec's best fashion tip is that you can never go wrong with shorts and a T-shirt! We also started our bus wall of fame, where we post various trip member's accomplishments and acts of kindness.
Everyone enjoyed walking on the notably crooked Lombard Street and crossing the famous Golden Gate Bridge! Fortunately we also had the chance to visit Sausalito, where we enjoyed breathtaking views of the mountains and water before catching the Athletic A's game against the Indians. Darby, Amelia, Brooke, Dalia, Drew T., Harrison, Ryan and Matthew made it on the big jumbotron, while Griffin was ready with his glove hoping to catch a ball! We all really enjoyed our afternoon at the stadium and the fun continued that evening when we headed to the bowling alley to score some spares and strikes. Congrats to Wyatt, our top bowler of the evening, who finished with a score of 151!
On our final day in San Francisco, we took a boat to the infamous Alcatraz, where we went on an audio tour of the cells-complete with first-hand accounts from prisoners and guards, as well as reenactments of famous riots and escapes. To quote Brooke, "It was the coolest thing ever!" Then we enjoyed walking around and eating lunch on Pier 39 and indulging in amazing local cuisine. Next, we headed to Ghirardelli Square where trip members participated in cornhole and mini golf, followed by an evening of ice skating and swimming back at the hotel.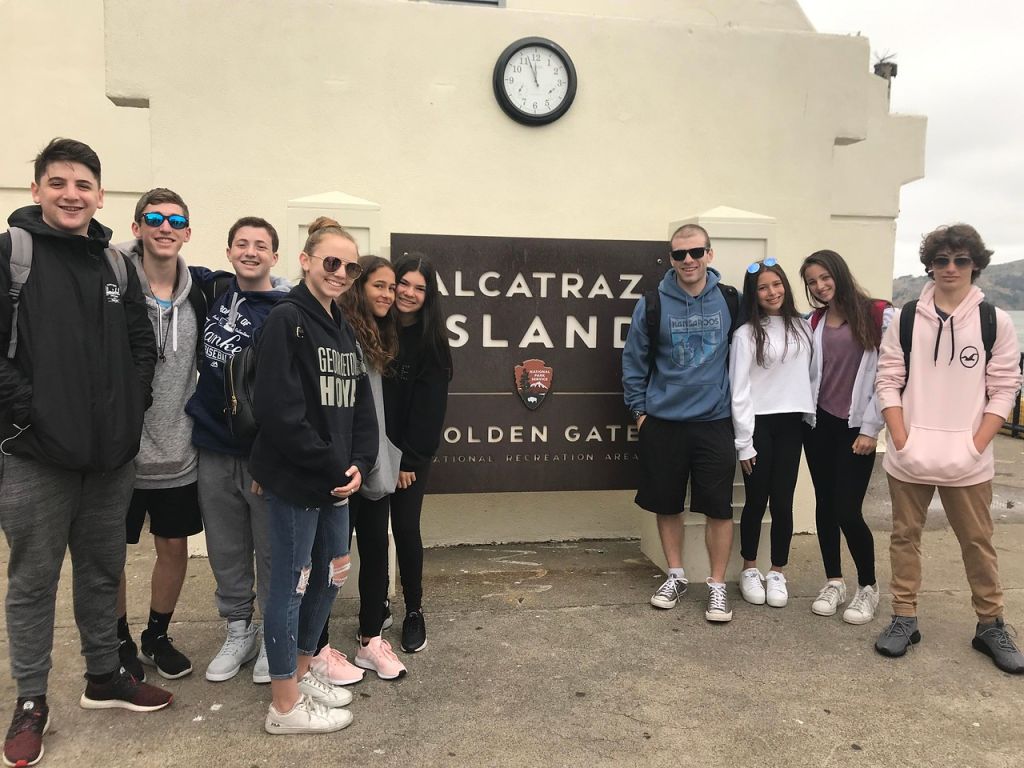 The following day was spent taking in the picturesque views on Lake Tahoe while doing activities such as: volleyball, tubing, waterskiing and wakeboarding. Our night began with dinner, followed by live music and then "amazing" gelato in the village. We ended the night by having trip members write themselves letters with their goals and hopes for the trip- which will only be opened on the final night.
The morning took us to new heights, as we completed a ropes course with the help of our amazing guide Connor. We finished our great day with a group dinner at a local Irish restaurant before enjoying a fourth of July pool party and movie night.
We're looking forward to white water rafting before moving onto our next city-L.A! Will we see some celebrities during our stay? Stay tuned to find out!
The Westcoast Blogger
Want to take a ride on a cable car through the streets of San Francisco? Check out our 21-day Ultimate California!