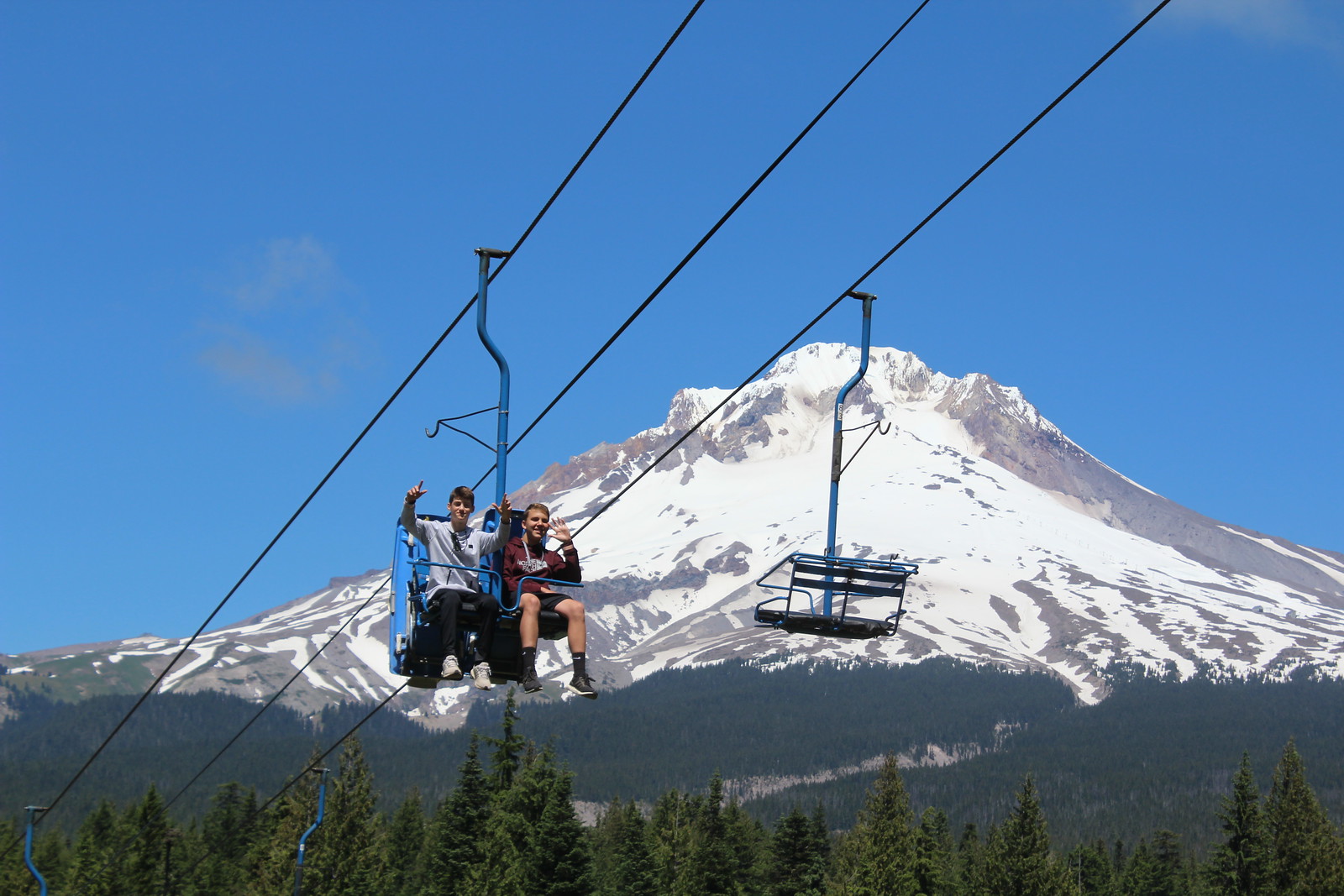 We're off to an amazing start! Our journey of a lifetime began at Mount Hood, where the trip members all quickly became a team in order to set up our tents and start cooking dinner. Dylan C was master of the grill on BBQ night, making sure everyone's meals were delicious. After sunset, Dylan N played his guitar as we all hung out by the campfire making s'mores!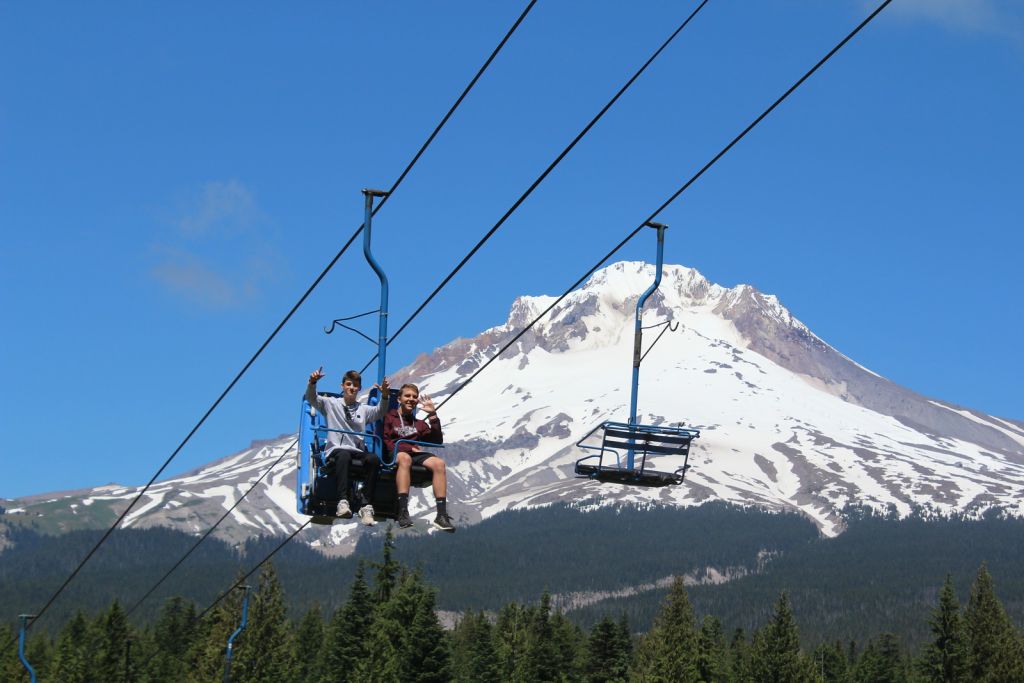 The next morning, the skiers and boarders hit the slopes while the bikers hit the trails. Everyone was wowed by the beautiful mountain views. We all met up after lunch at the Alpine Slide and raced each other down as fast as we could. We enjoyed some basketball during free time before our yummy taco dinner and ended the night with a few more get-to-know-you programs.
En route to Seattle the next morning, we played "Two Truths and a Lie" where Alexa convinced us all that she used to be a Kid's Bop kid! Seattle was a blast and packed with fun activities and sites like kayaking, Pike Place Market, and the water park. Whirlyball (a mix between basketball and lacrosse played in bumper cars) was an absolute blast – congrats to Emma and Jordan who were the leading scorers.  The competition continued while waiting in line for the Space Needle, with the girls and boys splitting up to see who could build the tallest human pyramid the fastest. We took in breathtaking views of Mount Rainier at the top and learned that the volcano is only visible 100 days of the year, so we felt pretty lucky.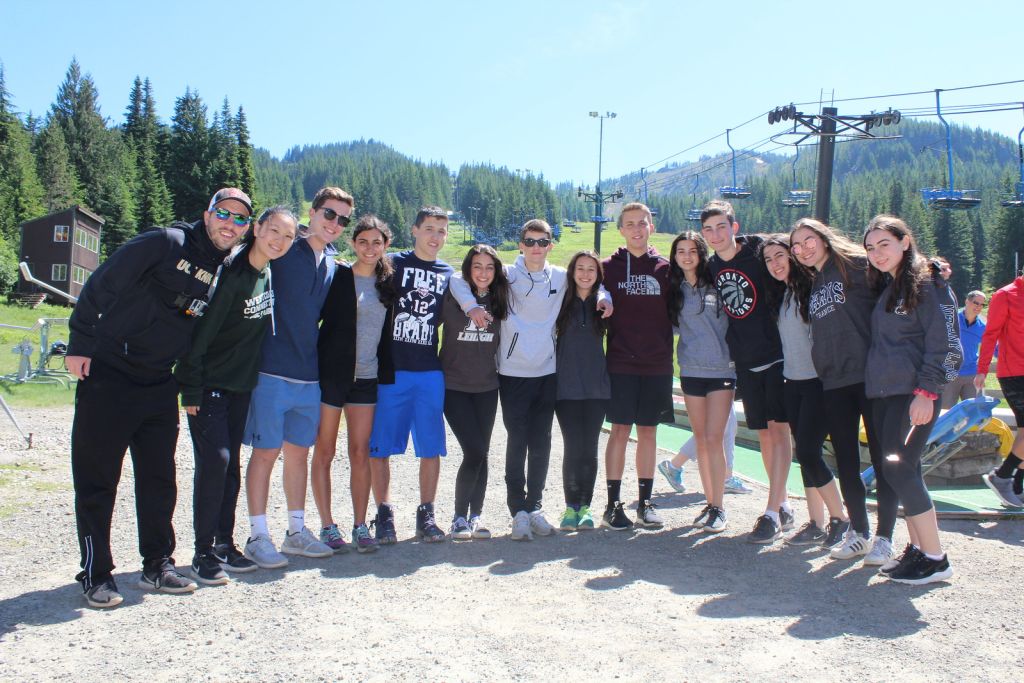 We have already had more than a few incredible experiences in Whistler and are now off to Vancouver for more. We'll fill you in next time!
Until Next Time,
The Westcoast Blogger
Interested in our USA and Canada tours? Learn more about Westcoast Connection's Northwestern Odyssey 17-day and 25-day itineraries.