Flying high over the San Francisco fog, we came from across the country to begin our summer of a lifetime. After traveling and meeting our new best friends, we competed to build shoe towers, putting our footwear engineering skills to the test (this was one of the many ice breakers we did to help build our group cohesion!).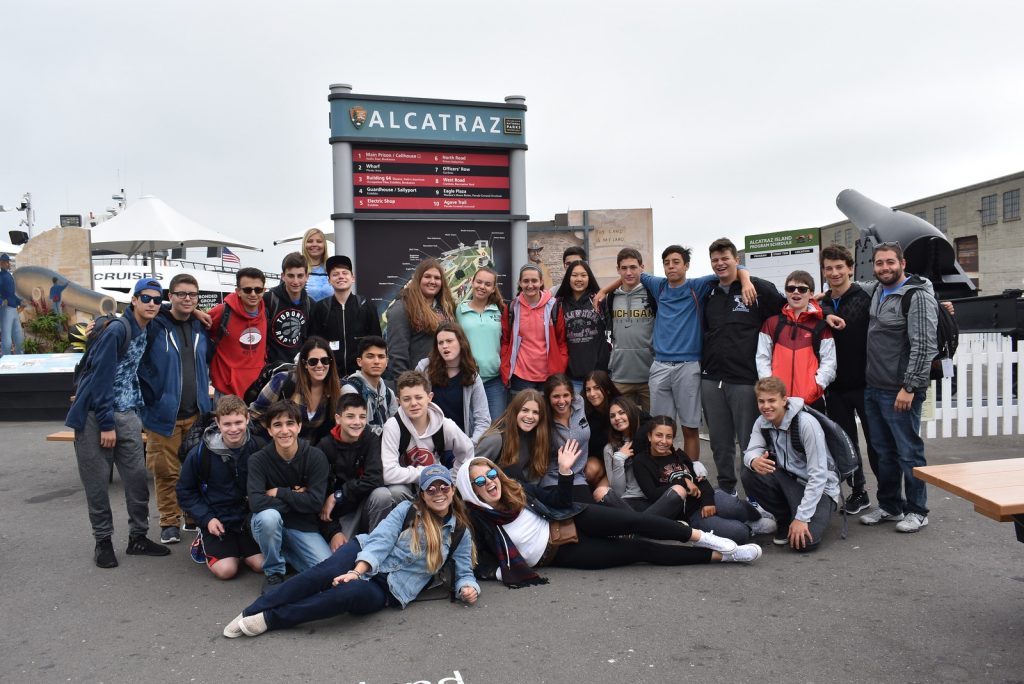 Downtown San Francisco was the perfect setting for our first taste of California life. We cheered on stunt bike performance artists, experienced the famous San Francisco cable cars, and topped our day off with a table full of delicious Chinese food from Chinatown, which we learned is the second largest one outside of Asia. Full of sweet-and-sour chicken and spring rolls, we looked forward to our upcoming day. Little did we know, we would end up behind bars.
One scenic ferry ride later, and we arrived at Alcatraz Island. Standing behind the bars of this infamous prison, we learned of escapees, life at Alcatraz, and even met one of the former correctional officers. Some trip members noted that Alcatraz was their favorite outing thus far, with many of them captivated by the stories shared on the tour. After a packed afternoon of exploring Pier 39 and visiting its sea lion residents, as well as filling up on delectable Ghirardelli ice cream at Ghirardelli Square, it was off to the Oakland A's game! While some of us hit a home run with jumbo corn dogs, others were excited to take home their new Oakland A's bobbleheads. Although the home team didn't end up winning, our group was given a special shoutout on the jumbotron!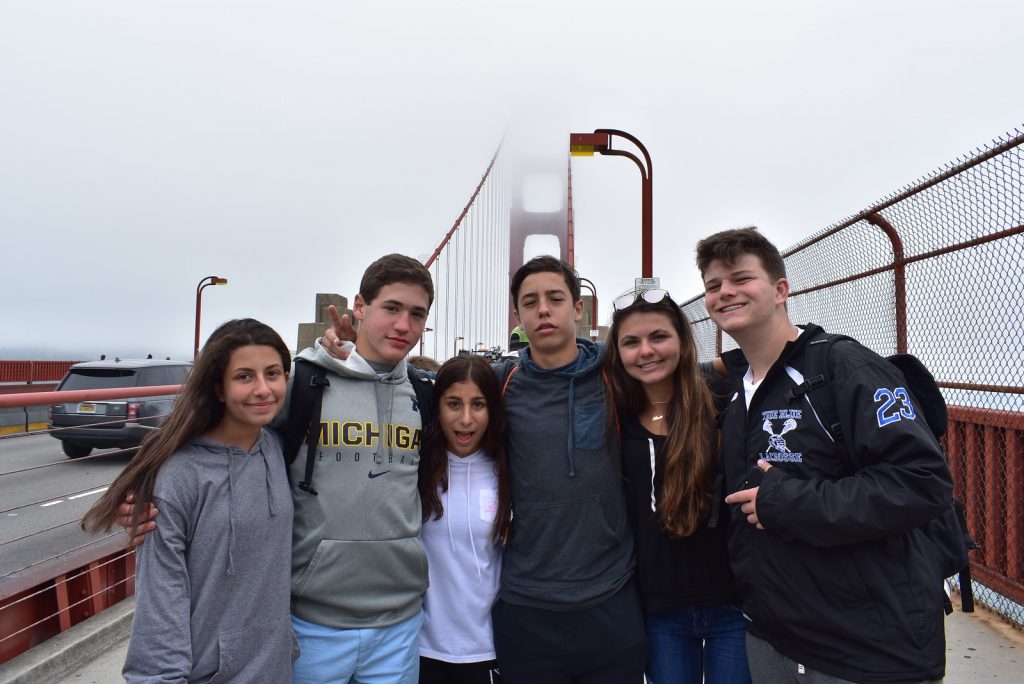 Our final day in San Francisco gave us breathtaking views of the city on the famous cable car ride, the chance to walk along the Golden Gate Bridge (which we learned is actually painted orange), and some time to explore Sausalito. To top it off, we spent our afternoon on the search for items featured on our photo scavenger hunt contest!
Our workout for the day consisted of a hike up and down Lombard Street – the world's "crookedest" street – while we explored its unique homes and gardens. With an incredible scenic hike behind us, we put our bowling skills to the test. We can all say that our time in San Francisco has been a major 'strike' and we look forward to what's next!
Until Next Time,
The Westcoast Blogger
Interested in learning more about Westcoast Connection's California & the Canyons tour? Check out our 21-day middle school and 21-day high school tours for students!