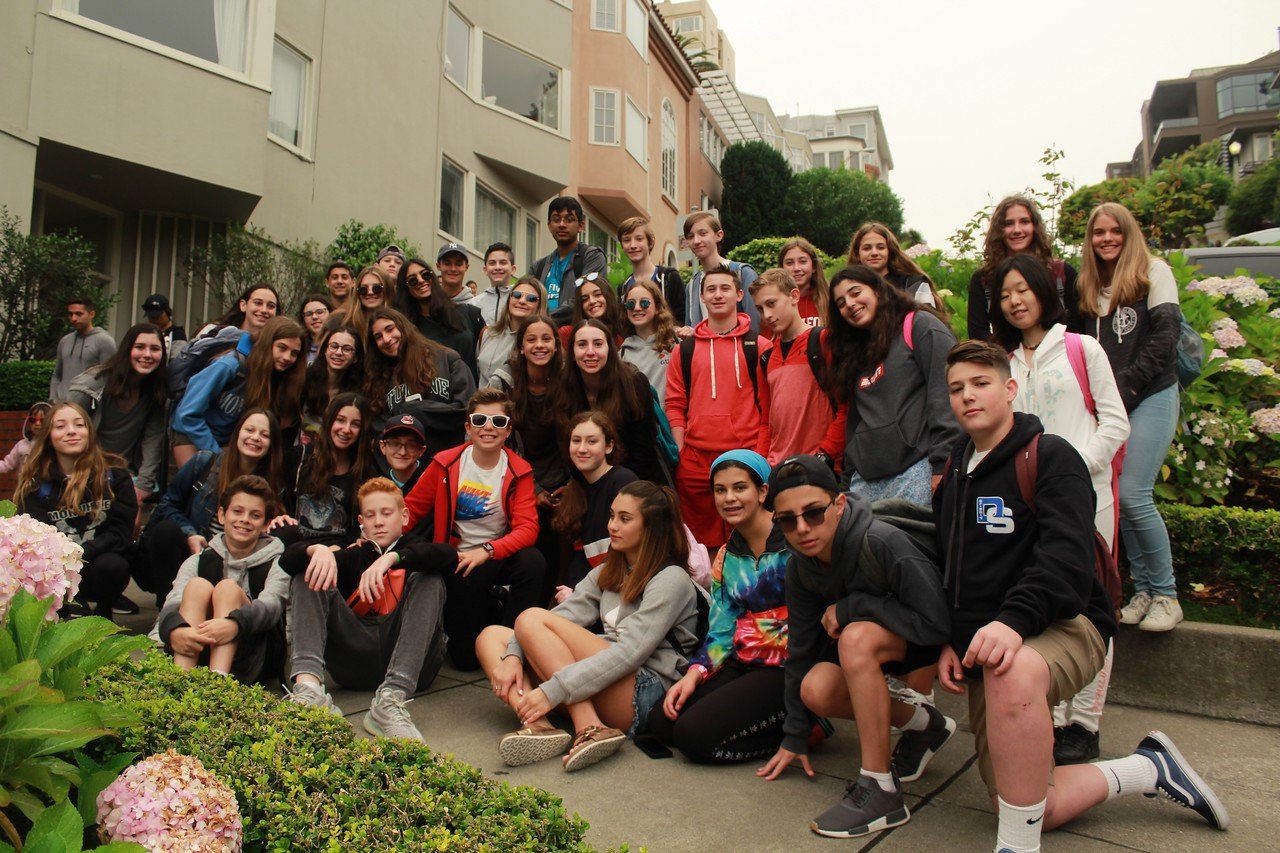 We made it to San Francisco safe and sound and have been enjoying every moment exploring this amazing city! Our group has been learning so much about each other and we've made many new friends from different parts of the world! We started the trip off with meeting our mascot, Manny the Cali bear, who even has his own Instagram account!
On our first day in the city we walked the downtown streets and before getting on the famous cable car, we were all entertained by the local musicians. Some of us even joined in to show off our dance moves! Other trip members have been showcasing their singing voices and rapping talents as we make our way from one place to the next. Who knew that our new family would be so talented!
We started our second day with a wonderful walk up Lombard Street, where the flowers are beautiful and vibrant. Next we had a great time at the baseball game as we watched the Cleveland Indians beat the Oakland A's. Some of our trip members are from Cleveland, so they were super happy bringing home the win. During the game we made sure to show off more of our awesome dance moves, which of course earned us a spot on the jumbotron-not once, but three times! Since some of our trip members also hail from up north, we celebrated Canada Day by decorating our bus with red and white streamers, playing music by Canadian artists and singing the national anthem. Our Canadian friends were even decked out in red and white!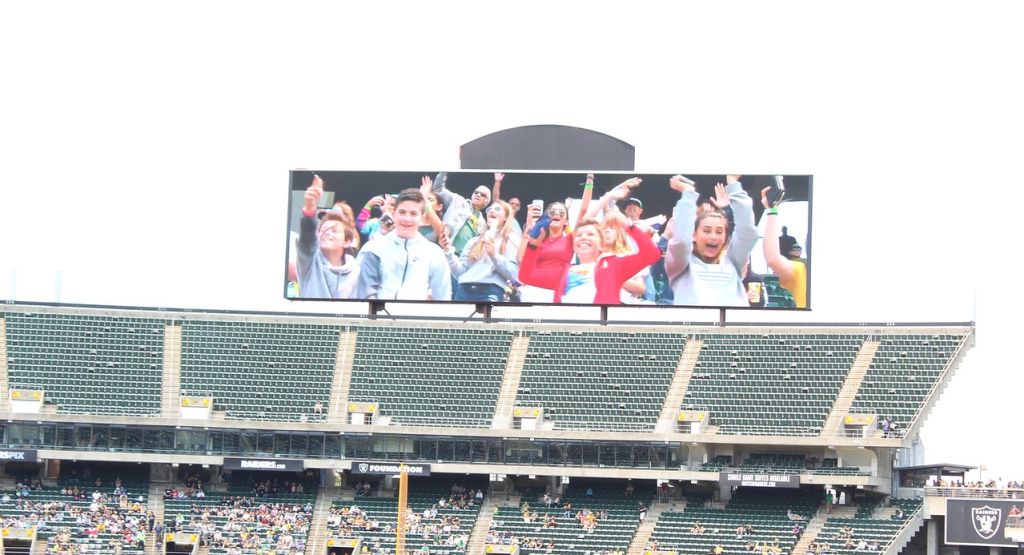 Our third day was spent along the coast of the city exploring the piers, islands and enjoying the amazing food! Alcatraz was spooky, but many of us did not think twice about getting into a cell while we toured inside the old jail. We got the best view of the city and the Golden Gate Bridge from the island, as well as, on the boat ride to and from Alcatraz. On our way to get Ghirardelli chocolate we stopped to watch street entertainers perform comedic skits. The chocolate was out of this world and we are so happy we get to enjoy so much of San Francisco's amazing food while we're here. Every activity that our group takes part in ends in a dance party and a sing along- even at the bowling alley!
We are so excited to continue our sprint across this beautiful country!
The Westcoast Blogger
Do you want to have golden times in San Francisco? Take a look at our 14-day California Sprint!