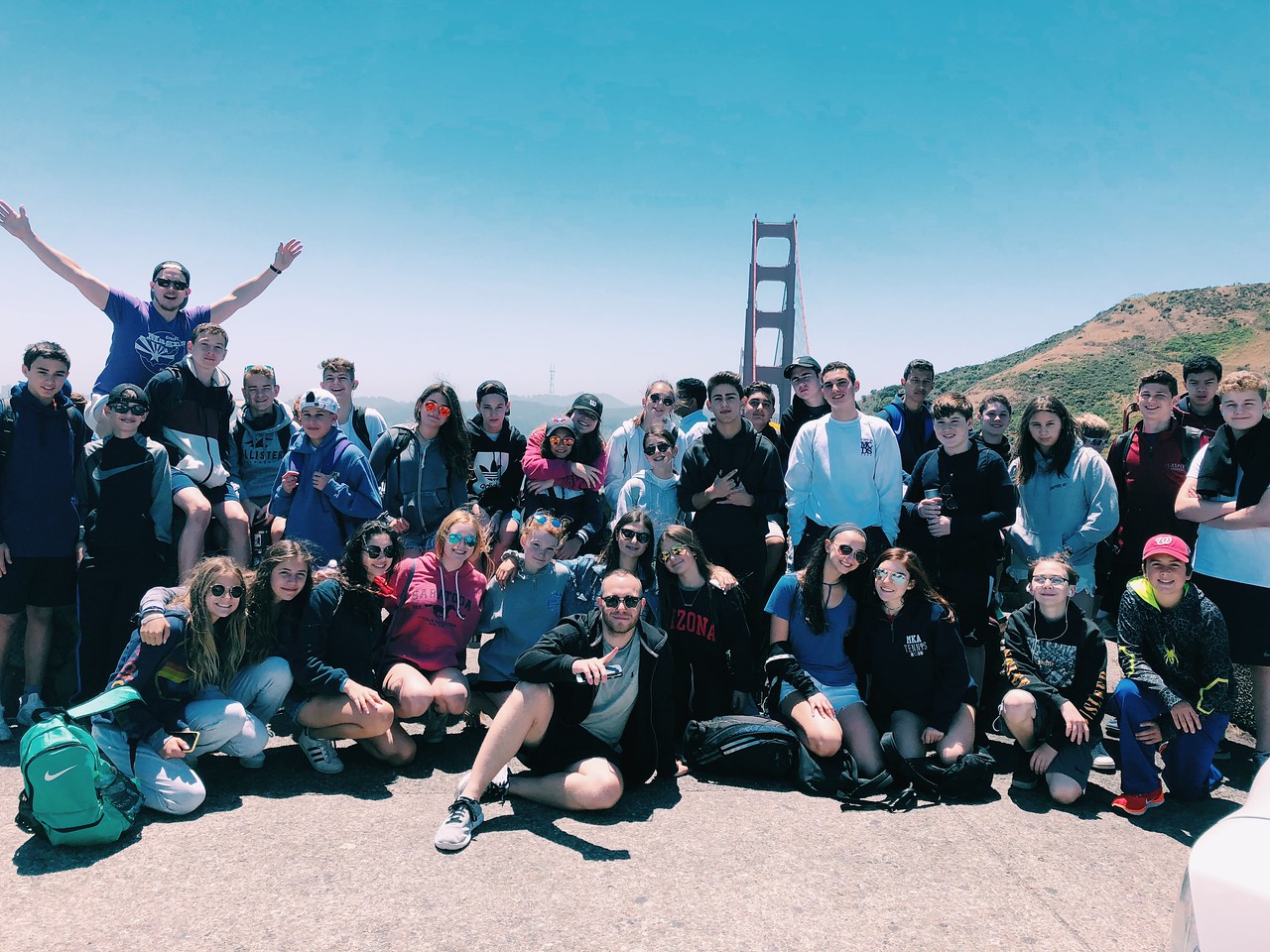 After arriving in San Francisco, we were off to an amazing start as many new faces met and instantly clicked. It's so awesome to see people from different locations join together to create a family feeling so quickly. We began exploring this city by traveling on a cable car up some very steep streets. Many of the trip members found the best spots to stand in the cable car in order to get the best views of the city! Then we went for dinner together at Mel's Diner, where many of us tried the popular Oreo milkshakes-which were out of this world! Next, we enjoyed exploring the streets of Chinatown and played an icebreaker game designed to help learn everyone's name.
Our second day consisted of various activities to help foster friendships and memories between us! We had an intense Rock, Paper, Scissors tournament and each member cheered for the winners of each game until the end. A big congratulations to the official winner-Lainey S! Later in the day, we played Golden Gate Bridge trivia on our way over to the popular landmark and began a new activity called Facts with Jasp, where Jasper proudly comes to the front of the bus to share his daily facts about California. We hope he will continue to enlighten us with his wisdom! Did you know that the bridge is actually not named after its color? We then all walked across the famous Golden Gate Bridge!
Sausalito was the next stop on our journey. Many of us tried the famous burger place and Josh remarked, "The burger was amazing!" We were amazed at how beautiful Lombard Street was as we walked down what is dubbed, "the most crooked street in the world." Afterwards, we played partner yoga before attending the Oakland A's game, where Lainey G., Carolyn, Sam, Erynn, and Whitney were screaming their hearts out until the cameraman featured our trip on the jumbotron! To our surprise, it was dog night at the baseball game, so we admired some super cute ones!
What an amazing next day! We took a ferry to Alcatraz, where we heard many stories about escaping and Sara commented, "I loved how awesome the headphone tour was, I learned so much." Then we headed over to Pier 39 for lunch, where the popular waterfront area was bustling with lots of attractions. You could even smell the delicious aroma from all the food at the pier! Trip members munched on fresh delights from Budain Bakery and sweet treats like fudge and donuts.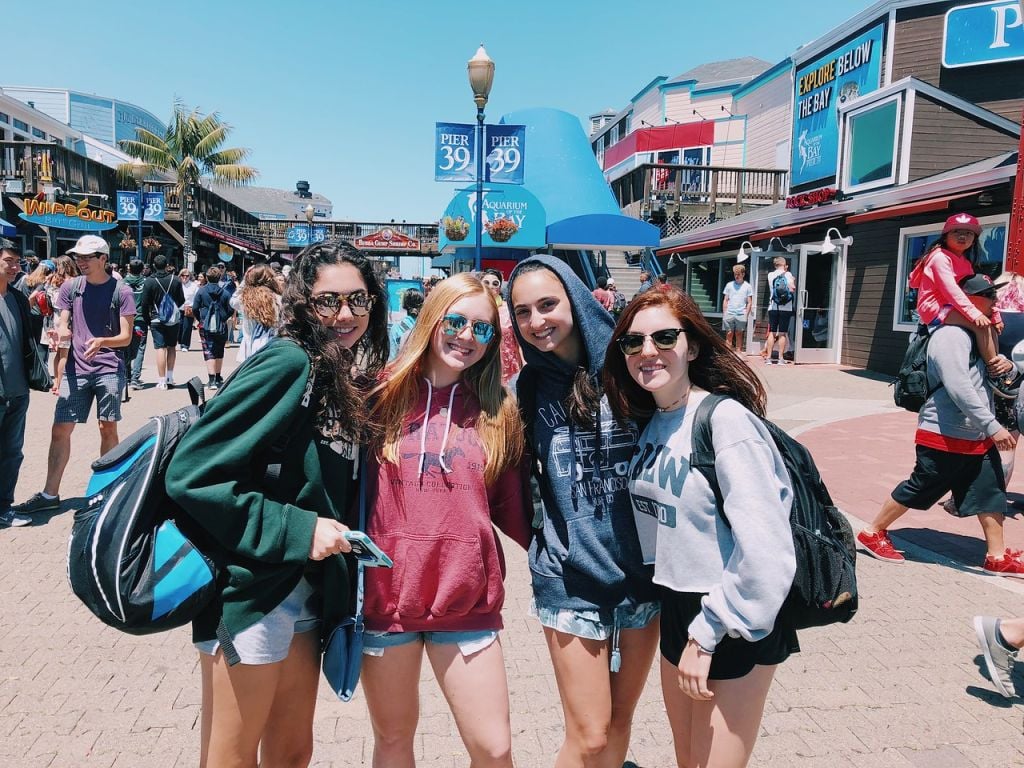 In Ghirardelli Square, many of us tried the famous fine chocolate and sat together by the beach before heading bowling! The alley was really fun and our group loved the upbeat music playing and cool lights! Jordan got a strike, Tyler got two spares and Nick tied for the highest score with 101!
The next day we continued our adventure on to Lake Tahoe where we went rafting, and some of us even got to steer the rafts. Some fun names for these rapids include The Meat Grinder and The Trouble Maker and the loud cheers from everyone made it evident they were having a blast! We stopped for an appetizing lunch, then continued our way towards the campsite, where in celebration of Canada Day, we had a lip sync battle with songs by Canadian artists. Congratulations to Miles, Remy, Ben Z., Mark, and NJ who incorporated great dance moves to My Heart Will Go On.
We cannot wait for what's next to come!
The Westcoast Blogger
Does making new memories in San Francisco sound good? Take a look at our 21-day California and the Canyons adventure!